Last updated on July 19th, 2022 at 06:27 pm
Today we're going to discuss the arbitrage business model and how you can make money from online traffic arbitrage. Traffic arbitrage requires patience, some investment, a good knowledge of ad networks and a lot of trials. However, as a disclaimer, I would like to mention that AdSense strictly monitors MFA websites and can land you in trouble if you've to buy traffic from sources that are considered to be compromised.
Table of Contents:: Summary
Hide
Publishergrowth: The Revenue Acceleration Platform for Publishers
Blognife is elated to announce the launch of Publisher Growth- a community of publishers that helps you actively accelerate your revenue. This platform assists publishers in growing their traffic and revenue. As publishers, you can share and read reviews of ad networks and hosting companies. You can connect with other publishers to build links for growth and monetization hacks and more. This platform will help you stay up to date with the advertising and publisher ecosystem.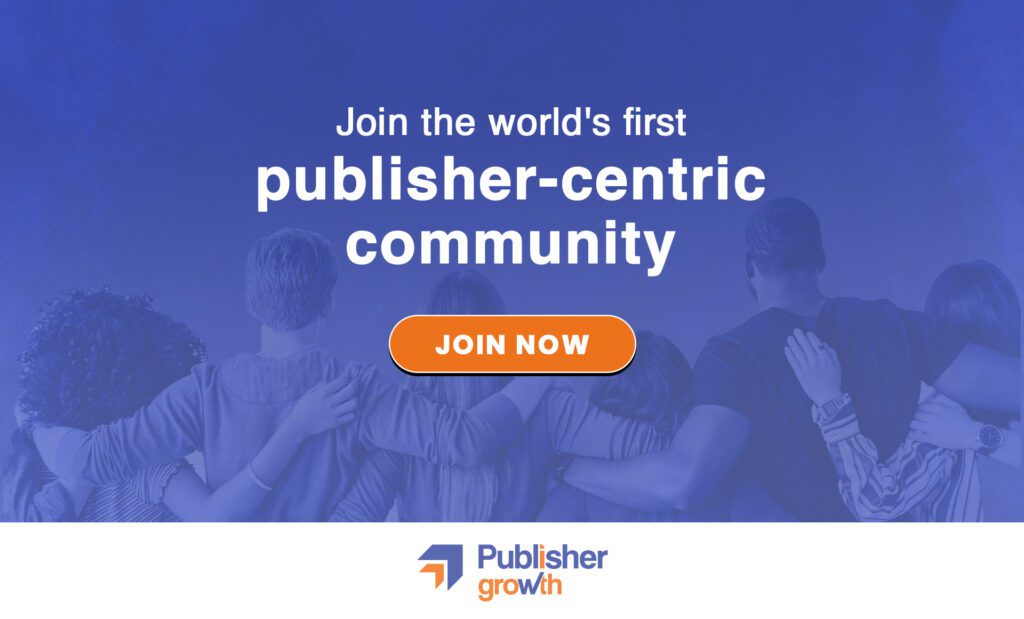 Features:
List of 200+ ad networks to monetize your site across all verticals.
Personalized site audit upon signing up on the platform that can increase your revenue.
Find all upcoming adtech conferences, webinars, and events in one place.
Stay informed with the latest adtech news across the globe.
A lot of publishers had seen success with traffic arbitrage when they created niche-based sites. One of the primary sources of traffic arbitrage is Facebook since the social aspect of Facebook can actually make your pages viral and get you much more traffic than what you're actually paying. Even, social traffic is considered to be a safe form of traffic in the eyes of Google, and they have a dedicated team that holds talks and organize sessions with publishers to help boost their social traffic. Even, there is a name coined as ""social publishers"" who bring most of the web traffic from social media pages.
So, if you have a traffic arbitrage model in mind, make sure you create a niche to maximize revenue from advertising on Facebook and making your posts go popular or viral. A lot of publishers use the Boost Post feature to promote specific posts on their site, which bring a majority of the traffic since they get viral. Mostly, the website has a sticky Facebook Like box or a premium WordPress plugin like Manshare to convert these incoming Facebook visitors to like their page. This again increases the page like on the Facebook page of the site.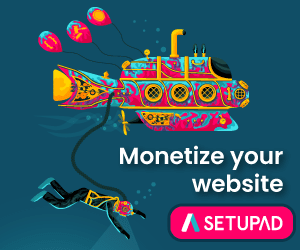 Recommended Sources to Buy Cheap Website Traffic for Ad Arbitrage
1) Facebook- Facebook is our first recommendation. The fact that Facebook has more than a billion active users and the social amplification power of Facebook makes it one of the highest-rated source for content amplification. Obviously, myriad publishers around the globe are using Facebook to drive more and more traffic to their websites, blogs and monetizing them with other sources.
2) Adnow- Adnow provides global traffic at around less than 1 cent. At this cost, you can get a massive volume of traffic and especially, the topics which can be amplified can get a boost. Issues related to celebrity gossips, news, trending topics etc. can perform well.
3) Growtraffic- Growtraffic has been around business for some time. They have a good reputation and can send you targeted traffic specific to any industry. Targeted traffic can have better outcomes than non-targeted traffic since conversions will be higher for any niche based traffic. Or simply, the interest factor on the content is high for any niche based traffic than general traffic sources.
4) Taboola- Taboola is particularly useful if you've engaging content. The CPC for Taboola can be high and be churning a
profit with CPM arbitrage using Taboola can be difficult. However, publishers tend to prefer Taboola as a source of incoming traffic.
5) RevContent – We've seen a lot of publishers using RevContent to direct traffic to their blogs and websites. Most of these publishers are using slideshow type articles which are viral in nature. As a result, the publishers earn higher revenue from these visitors as they tend to stick to read more pages in one single session. RevContent is one of our top recommended ad networks for ad arbitrage.
Monetize your Website's Traffic with these Ad Networks
The critical factor for a successful online arbitrage model is the ad networks you're using to monetize your website. For a successful CPM arbitrage, you should be earning 15-20% more than what you're spending on your ad campaigns. For this to be successful, you'll require a substantial list of ad networks that can give you high profits from your incoming traffic. Listed below, are the top ad networks that you can use to monetize your arbitrage traffic. However, I would like to add here that, the ad campaigns should be continuously optimized to further refine the quality of your incoming traffic. This is as crucial as the ad networks you're choosing. If your traffic doesn't convert, you're left with little opportunity for monetization.
1) Google AdSense/ ADX- Google AdSense is one of the top recommendations when it comes to making money from ad arbitrage. However, make sure that you pick the right keywords for your content and your traffic converts well, otherwise, you'll end up getting less revenue from AdSense. Alternatively, you can signup with any Google partner for an ADX account. This typically works for arbitrage traffic, since the traffic is more generic and less niche-based. ADX tends to outperform Adsense under such conditions, and if you have a high page view per session, this is also good for ADX.
2) Criteo- If you're using ADX, no need to use Criteo separately. However, if you're not using ADX, I would recommend you to use a 300×600 Criteo sidebar ad unit with AdSense as a back-fill. Criteo gives 2-4X CPM than that of AdSense with a comparatively less fill rate. Since the CPM is on the higher side, it always helps to use Criteo to increase your overall ad revenue.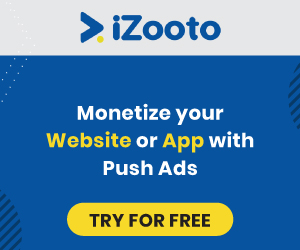 3) Media.net- Media.net is the second largest contextual ad network and is only after Adsense when it comes to numbers. Media.net performs particularly well for US and Canadian traffic and on certain niches which you need to explore. If you have a good mix of US and Canadian traffic, I recommend you use Media.net to further increase your overall traffic.
4) Spoutable- Spoutable help publishers to monetize their exit traffic with native ads. CPM rates can be quite useful for US traffic. Spoutable is extra money since it sits over your existing ad network and doesn't block the monetization scope of other systems.
5) Taboola- Running an in-content and sidebar widget can get you high returns with Taboola. Taboola also offers a sidebar, and publisher can earn 30% of what they're earning from AdSense if the widgets are adequately placed. Also, Taboola works well for global and generic content. However, according to Taboola's's TOS, you cannot use any other native ad network if you're running Taboola ad widget on your site, so double check to verify the feasibility of using this ad network if you're using other native ad networks.
6) Viglink- Viglink auto-populates all your keywords will affiliate links. If you have a blog or site with more women traffic, Viglink can work quite well. Viglink has partnered with more than 30,000 merchants around the globe and help publishers monetize their content on the go. You just need to signup with Viglink, add their WordPress plugin, authenticate it with the token and enable Viglink anywhere to get started and see revenue piling up on your dashboard.
7) Codefuel- Codefuel is another ad network that can help you monetize your ad arbitrage traffic. They're backed by Perion (Undertone's's parent company) and have specialized ad solutions that go well with any traffic.
8) Komoona– Komoona is a technology ad technology company that proposes to high your ad CPM by displaying the ads from the ad network that is bidding the highest rate for your traffic. You can choose to back-fill AdSense and set a threshold CPM for your ads.
9) ComboTag- ComboTag is a one tag solution and one of our recommended networks for traffic arbitrage. You can use their video ad solution which incorporates a video widget at the top of your content, and everything is managed by Combotag itself. You just need to place a line of code, and that's it. The video, the ads, the video player and hosting the video, everything is taken care of by Combotag.
10) Zinc by Zedo- Zinc offers premium publishers an opportunity to monetize their content with native video ad solutions. These video ads auto-plays and works excellent with engaging content. You need to have relevant, high-traffic and engaging content to be approved for Zinc video ads.
11) Imonomy- If you've images, Imonomy works. With over years of experience in in-image advertising solution, Imonomy help publishers make more revenue from in-image advertising. This network will perform well if you've slideshow type articles, as ads will be loaded at the bottom of these images.
12) RevContent- RevContent is one of our recommended native ad networks when it comes to making money from traffic arbitrage. In fact, RevContent can pay as high as AdSense for individual blogs. Typically, AdSense works well for niche websites, and for general type sites, the ads shown are different. Once approved, you may continue to make good money from RevContent. RevContent is one of the top native ad arbitrage networks as most of their top publishers end up being advertisers as well.
The Traffic Arbitrage Business Model- Does it Work?
If it worries publishers whether the traffic arbitrage model works or not, we have a list of top publishers, including Answers.com vetting on buying traffic. Obviously, they're monetizing the traffic with other ad networks. The idea is to buy traffic from cheap sources. It doesn't necessarily have to be cheap traffic. There are a lot of other publishers like ViralNova who are buying social traffic and making good revenue from ad networks.
So, if you're looking to make money from online traffic arbitrage, go ahead, but do keep the following points in mind.
Things to Keep in Mind While Making Money from Online Traffic Arbitrage
Create a niche website which you can use to drive Facebook traffic, build engagement and monetize.

Start with advertising your top-performing posts on Facebook. You can see which posts are getting you maximum revenue by integrating AdSense with analytics. Focus on these posts.

Test your Facebook campaigns and try other sources like native ads. Do not use ad networks with low reputation since that will likely get you blocked from AdSense

Try using all the ad networks mentioned in the post above and which network is getting you maximum revenue.

Remove the low paying ad networks and focus on the ones that are giving you higher returns.
However, these days retail arbitrage and Amazon arbitrage are getting increasingly popular. Here is a list of Amazon arbitrage tools that can help you get started.
Our Recommended Tools for Publishers:
Looking to Increase your Ad Revenue:
Get in touch with me for a personalised consultation and increase your ad revenue across native, display, video (instream and outstream), in-app and other verticals. I also assist in customized DFP setup, header bidding, and content creation strategy. My skype id is:
ronniedey
. Feel free to connect!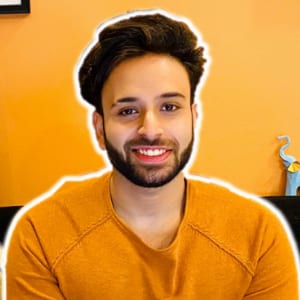 I and my team research various ad networks and can help you increase your overall ad revenue; so you could rake in more greenbacks with the best monetization platforms. Tap into the power of the online publishing business with me. I am just a mail away, so reach out to me if you want to scale up your website revenue. mail: [email protected]