Last updated on January 26th, 2023 at 04:14 pm
One way of not having the viewers say yawn, lose interest, and shut down your ad, is making use of video ads, because it is known that nothing is more boring than a rambling text-based ad in an email, or even those that come with 50 more attachments and maybe even a PowerPoint. To avoid that, one may always go with the better options like video ads, which would cater to information in a more fun manner, make use of varying formats, escalate response rates, improve information retention, and obviously create an impact that would draw people to your brand. With that said, it is obvious, that if an entity is good enough, one would put in innovations and creativity, to make sure that the already existing good becomes excellent.
Table of Contents:: Summary
Hide
Publishergrowth: The Revenue Acceleration Platform for Publishers
Blognife is elated to announce the launch of Publisher Growth- a community of publishers that helps you actively accelerate your revenue. This platform assists publishers in growing their traffic and revenue. As publishers, you can share and read reviews of ad networks and hosting companies. You can connect with other publishers to build links for growth and monetization hacks and more. This platform will help you stay up to date with the advertising and publisher ecosystem.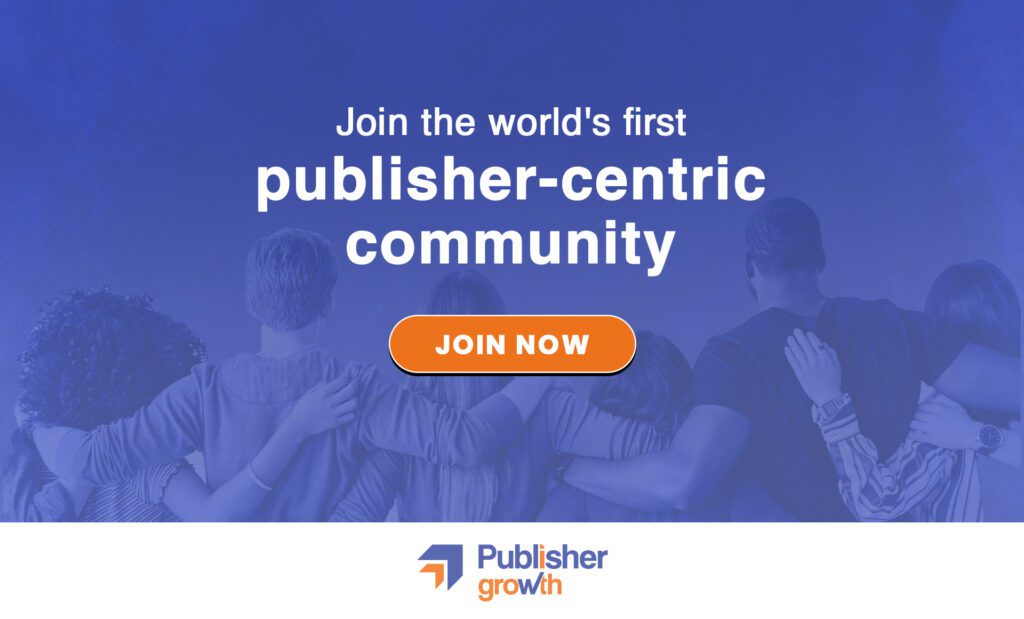 Features:
List of 200+ ad networks to monetize your site across all verticals.
Personalized site audit upon signing up on the platform that can increase your revenue.
Find all upcoming adtech conferences, webinars, and events in one place.
Stay informed with the latest adtech news across the globe.
Such happened when new ad formats for video advertising were created– In-App, Pre-Roll and much more came up. Here, we would concentrate solely on the Pre-Roll videos formats. While browsing through YouTube, have you noticed the promotional video message that is played before the content? Well, those are Pre-Roll Video Ads. These are television ads, that have been repurposed and made much shorter. So here is a list of Pre-Roll Video Ad Networks, that one can consider. Pre-roll video ads offer better monetization opportunities for publishers and thus are recommended to maximize overall ad revenue.
Best Pre-Roll Video Ad Network List 2023
Take a look at the top-performing pre-roll video ad networks which offer better monetization opportunities for publishers. If you're already using any of them, feel free to share your experience with our readers through the comments section of the blog.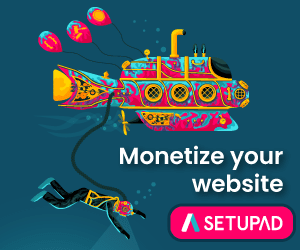 1. VDO.AI (Blognife Recommended)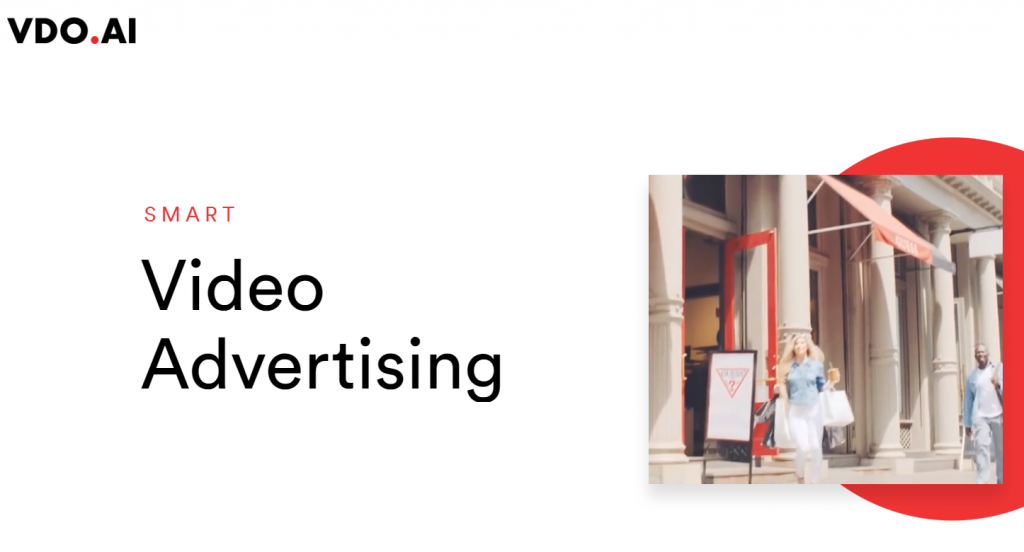 VDO.AI's native units are designed to be non-obtrusive and provide a seamless way for publishers to leverage the power of video. A lot of publishers see more revenue from a single VDO.AI unit compared to multiple banners and traditional native units. VDO.AI is headquartered in Mountain View, CA. With VDO.AI's native video widget, you can see an increment of almost 50% of your regular earnings on sites that are typically known to perform well with video ads. The setup usually takes less than a day to get started and goes live once your site gets approved by the demand partners. Listed below are the benefits of joining VDO.AI
Easy integration using a single javascript

See an additional revenue of almost 50% of your regular earnings

One tag that sources the video demand is Google ADX, Appnexus, Sovrn, and other demand platforms.

Generate higher CPMs from native video ads

No player, video content, or ad integration separately. Everything comes bundled in a simple js tag.
2. Google AD: Best Pre-Roll Video Ad Network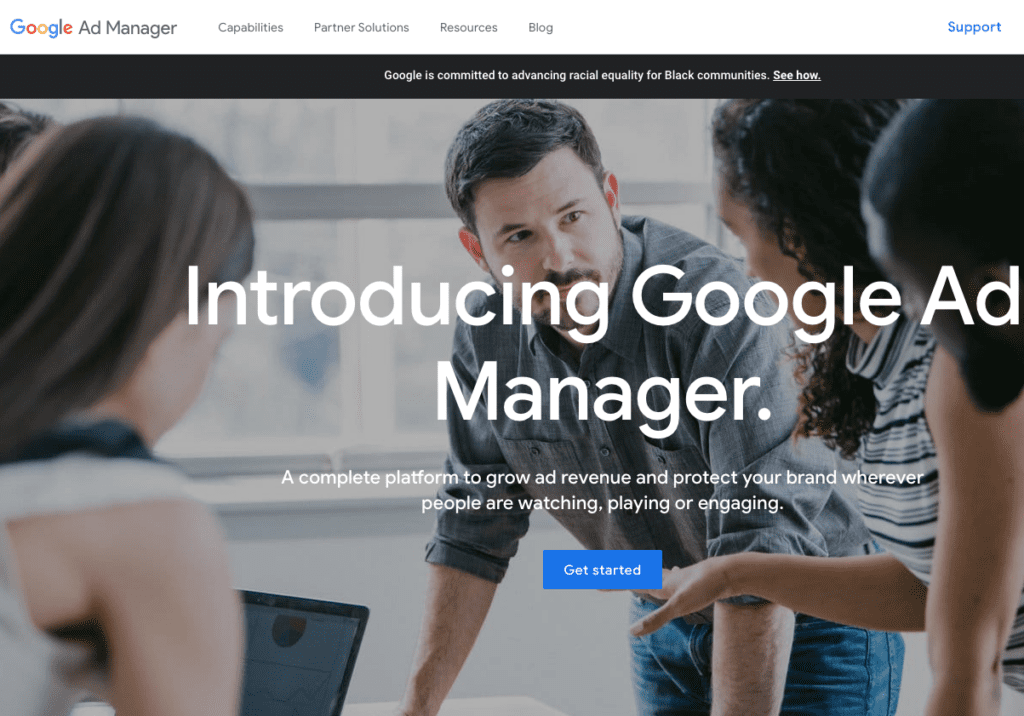 One of the bests to offer Pre-Roll Video Ads, provide high fill rates for global traffic, with real-time access to every preferred demand source that includes Google AdWords. Their integration with DoubleClick for Publishers, several selling options, and built-in optimization can assist in making the most of every impression. Not only is it one of the best Ad Exchange platforms but also one brilliant pre-roll video source. Publishers approved to run ADX ads are eligible for higher CPMs
3. AOL: Best Pre-Roll Video Ad Network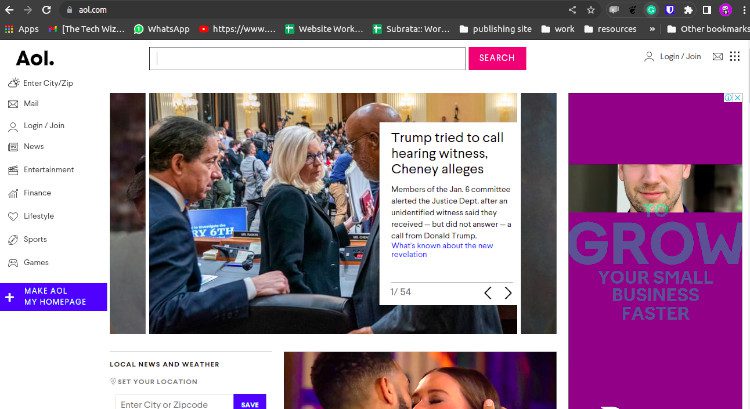 AOL, explicitly one of the best ad networks to offer pre-roll videos, in the market at the moment for both the publishers and the advertisers alike, represents 92 of Ad Age's top 100 advertisers and works with 74 of comScore's top 100 ad-supported websites. Their pre-roll ads, which play before content, are supported by a companion banner that stays along the right side of the player, with the latter's best use being of branding extension with pre-roll video, using the best possible dimensions of 300×250 and 300×60. It provides access to some of the top brand-name advertisers and high ad quality and is preferred and vouched for by some of the top publishers. One has to have a minimum of 5,00,000 views per month to sign up as a publisher, which sure is not much of a deal and can be reached by a publisher. Not only does it offer a variety of models that includes CPA, CPC, CPM, and Revenue Share, but it also has a flexible payment method, with the available payment methods including Check, Direct Deposit, and PayPal with the term is that of Net 30 days and the payout threshold being $25.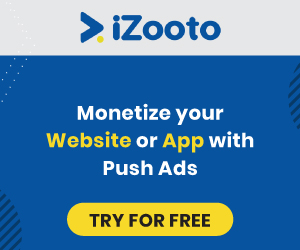 4. Bright Roll: Best Pre-Roll Video Ad Network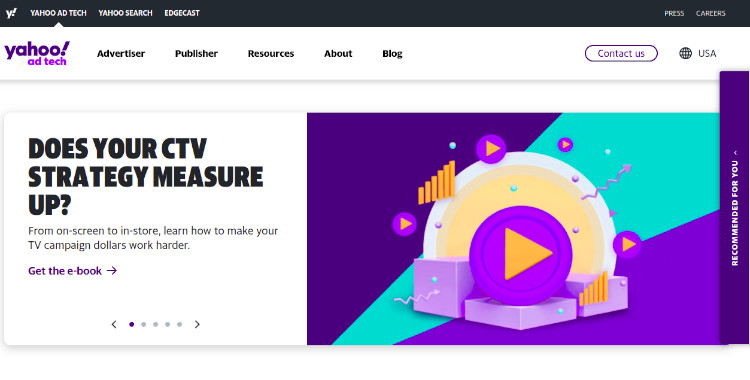 The only independent and unified programmatic platform to reach audiences that makes use of the web, BrightRoll, offers innovative video advertising solutions, which include, proprietary ad serving and optimization, advanced audience targeting, standard-setting ad units, and transparent reporting that helps reach audiences across the web. Their campaigns are very scalable and adaptable and are delivered with utmost efficiency. They provide both Pre-Roll In Stream Mobile and Pre-Roll In-Stream Desktop. In both, they guarantee high quality, premium content, and that relevant targeting will take place. They display companion banners alongside the video player whenever applicable. Not just that, they also make use of animations where it is possible, making it all the more engaging.
5. SpotXchange: Best Pre-Roll Video Ad Network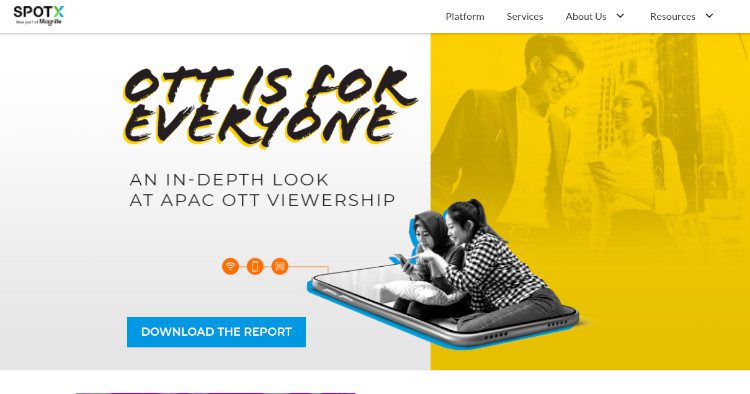 A video ad serving platform, SpotXchange, provides media owners with monetization tools for desktop, mobile, and connected devices and features modern ad serving and programmatic infrastructure, and other monetization tools, like solutions for OTT and outstream video ad units. Not just that, they also provide the publishers complete control, transparency, and actionable insights needed to understand buyer behavior, manage access and pricing, and maximize revenue. They have some of the best success stories with such kind of ads, which includes stories by Sephora, Gap, Dunkin' Donuts, and even Trident. Not just that, they also put in efforts to skip all the unwanted, uninteresting pre-roll ads,
6. ANATOMY: Best Pre-Roll Video Ad Network
Also called Matomy, my DSP is a self-serve, demand-side platform that provides everything advertisers would need to maximize mobile advertising's reach and results, which includes full transparency, data-driven audience targeting, custom automation, dedicated support, and direct access to the Mobfox SSP and other leading SSPs. They are based on only the CPM model. They have specified no minimum spend also, they have no minimum traffic requirements, allowing all kinds of websites to be a part of their team. They guarantee maximum engagement, and brand impact with the use of cost-effective and absolutely transparent, linear ad solutions. Their specialists work with you to make sure that the ads are shown to relevant people so that there is a higher probability of conversion.
7. Admedia: Best Pre-Roll Video Ad Network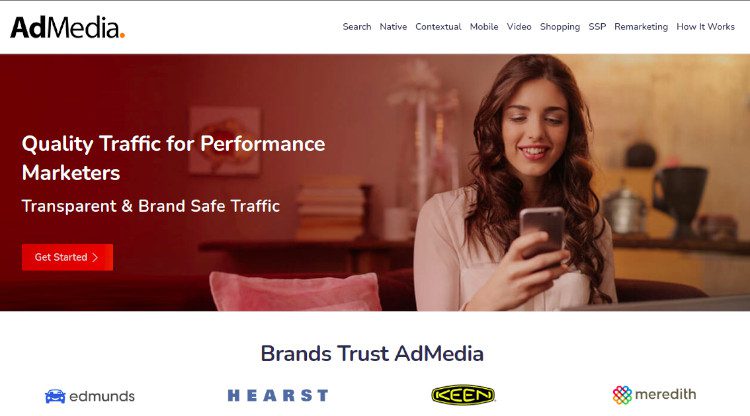 It is known for helping out advertisers meet their KPIs and hit their ROI objectives with the use of its cross channel advertising platform that allows advertisers to purchase media across Video, Display, Search, Email, Social Media, Mobile and more, thus giving businesses numerous options to touch base with their customers. They automate and optimize bidding and get done with the managing in little or no time, to assure that the performance never drops from the peak. It has gained a name for itself for it helps advertisers strike off their goals, efficiently accomplishing them, assuring industry high payouts. They make sure that you get to be in the driver's seat, giving you full power to customize ads and receive all the data regarding the same and the bonus is the relevant, high-quality ads. They make sure that their pre-roll video ads appear to the people who are already engaged, and help take advantage of their willingness to interact and undivided attention by displaying ads before video playback. Their ads are completely unobtrusive, and they display ads that complement the content of the video and are absolutely relevant. They have a monthly payment frequency, with the minimum payout threshold being $50, and the available modes of payment being Check / PayPal.
8. Appnexus: Best Pre-Roll Video Ad Network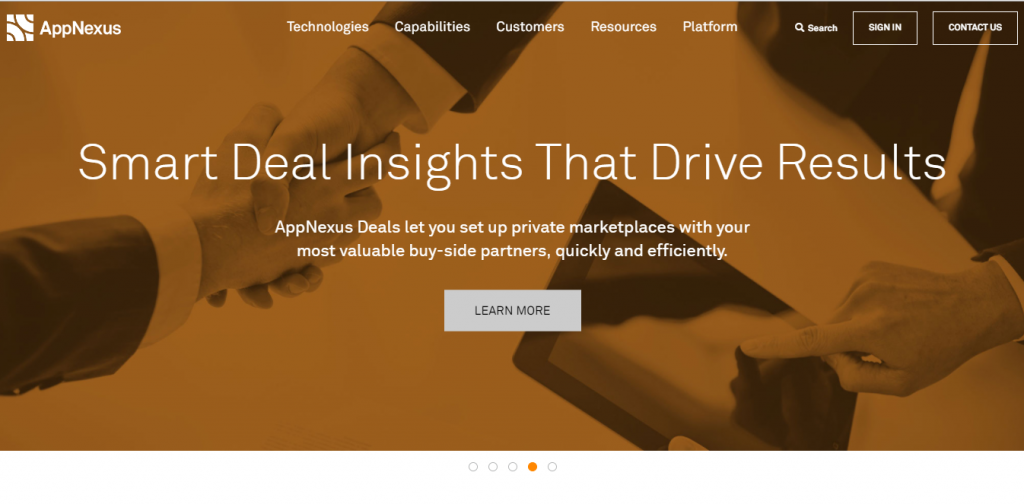 AppNexus is a multinational technology company with a cloud-based software platform that enables and optimizes programmatic online advertising. Other than that, it offers an infrastructure for online auctions and technology for data management, optimization, financial clearing, and support for advertising campaigns that have been directly negotiated. It has also integrated with ad sources like DFP. They also offer hosting of video creatives, to transcode them, and automatically execute them, to reach an audience, worldwide. It requires one to have a minimum of 10 million page views per month to become a publisher. They put you in contact with some of the best-known demand partners globally, providing you with a good opportunity to maximize monetization.
These are some of the advertising networks that offer innovative pre-roll video ad units which form a part of in-stream advertising. If you've good video inventory and wish to monetize your ad space with these best pre-roll video ad networks, it's time you get started with them! Go ahead with Google ADX since they have the highest global demand and if your majority of the traffic is from the US, you can additionally try AOL and BrightRoll.
Our Recommended Tools for Publishers:
Looking to Increase your Ad Revenue:
Get in touch with me for a personalised consultation and increase your ad revenue across native, display, video (instream and outstream), in-app and other verticals. I also assist in customized DFP setup, header bidding, and content creation strategy. My skype id is:
ronniedey
. Feel free to connect!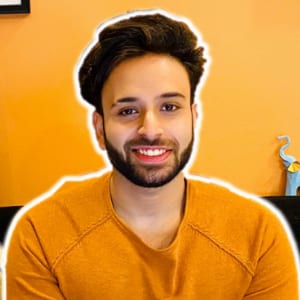 I and my team research various ad networks and can help you increase your overall ad revenue; so you could rake in more greenbacks with the best monetization platforms. Tap into the power of the online publishing business with me. I am just a mail away, so reach out to me if you want to scale up your website revenue. mail: [email protected]