Last updated on April 29th, 2023 at 06:34 pm
While it is easy to bring traffic to adult websites, monetizing them isn't a simple task. One must skim through a series of ad networks to find the best options that can monetize adult or semi adult blogs and websites. We know a lot of webmasters who have blogs related to adult or semi-adult content, and thus we think, creating a list of the best pop under ad network for adult traffic might help such webmasters to increase their overall revenue.
Table of Contents:: Summary
Hide
Publishergrowth: The Revenue Acceleration Platform for Publishers
Blognife is elated to announce the launch of Publisher Growth- a community of publishers that helps you actively accelerate your revenue. This platform assists publishers in growing their traffic and revenue. As publishers, you can share and read reviews of ad networks and hosting companies. You can connect with other publishers to build links for growth and monetization hacks and more. This platform will help you stay up to date with the advertising and publisher ecosystem.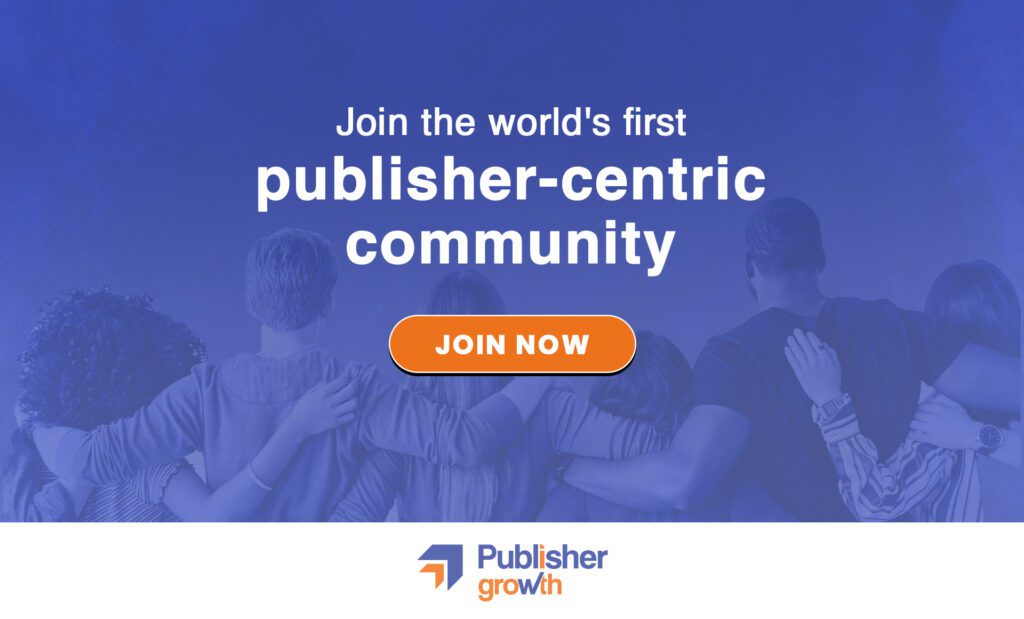 Features:
List of 200+ ad networks to monetize your site across all verticals.
Personalized site audit upon signing up on the platform that can increase your revenue.
Find all upcoming adtech conferences, webinars, and events in one place.
Stay informed with the latest adtech news across the globe.
Things to Keep in Mind while Choosing Adult Pop Under Network
Before you choose a pop-under network for your adult traffic, make sure you keep in mind the following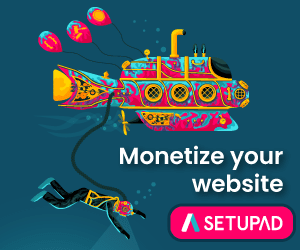 Avoid using mobile redirects which some pop-under networks offer, although you can see good CPMs with them, you sabotage the interest of your visitors.
Try using more than one pop-under network, but cap the frequency of all networks to 1 ad impression per hour except one.
Try using interstitials, shadow box and other interactive formats for desktop.
Try using notification bar, sticky footer, message box and other interactive formats for mobile
Add banners to supplement your overall revenue.
Optimize user experience and your ad settings. Don't overdo your ad settings since it may negatively hurt your traffic.
Listed below are the Best Adult Pop under Ad Network for Publishers
#1 Revenuehits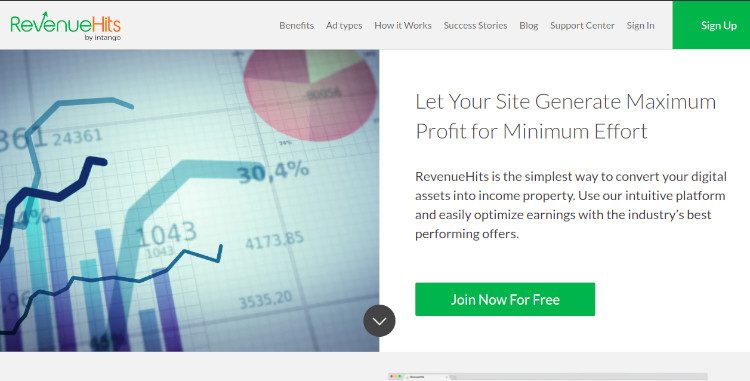 Revenuehits is one of the fastest growing ad network with multiple ad formats dedicated to desktop and mobile traffic. This network provides a lot of interesting ad formats along with the pop-under ads like interstitials, banners, shadow box, sticky footer, notification etc. Revenuehits is one of the best ad network for pop under advertising and provides a high ROI if you're looking to advertise.
CPM rates for Revenuehits
Revenuehits is a CPA based pop-under advertising network, and thus their CPM rates varies based on the traffic and conversions your site can pull through. CPMs can hugely vary based on your niche and the available campaigns.
Minimum Traffic Requirement for Revenuehits
There is no minimum traffic requirement for Revenuehits.
Payment Cycle for Revenuehits
Revenuehits pay its publishers once the earnings reach to $100. Payments are processed bi-monthly.
#2 Poptm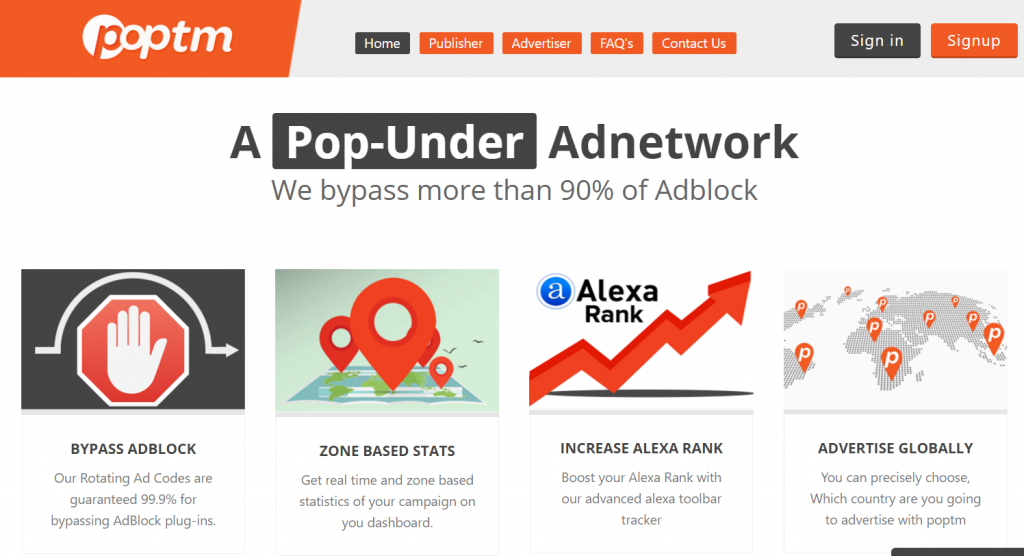 We've been amazed with Poptm's performance and continued it on some of our sites. The ads are clean and free from malware and thus can be used along with AdSense. Poptm ads are served on desktop traffic and are capped to 1 impression per 24 hours. This it doesn't annoy the visitors and help publishers make good revenue. Poptm is not exclusively an adult popunder network but they do support adult websites. We have seen good rates for Asian traffic with Poptm and recommend publishers to try this pop-under ad network along with other networks.
CPM rates for Poptm
CPM rates for Poptm is somewhat close to Popads. They offer a CPM of around $1 for Asian traffic and a CPM of $2-$3 for US, UK traffic. Although a lot varies based on the niche and availability of the advertisers.
Minimum Traffic Requirement for Poptm
There isn't any minimum traffic requirement to get an approval from Poptm.
Payment Cycle for Poptm
Poptm has a minimum balance threshold of USD 50 which once reached can be requested for a payout.
#3 Popads.net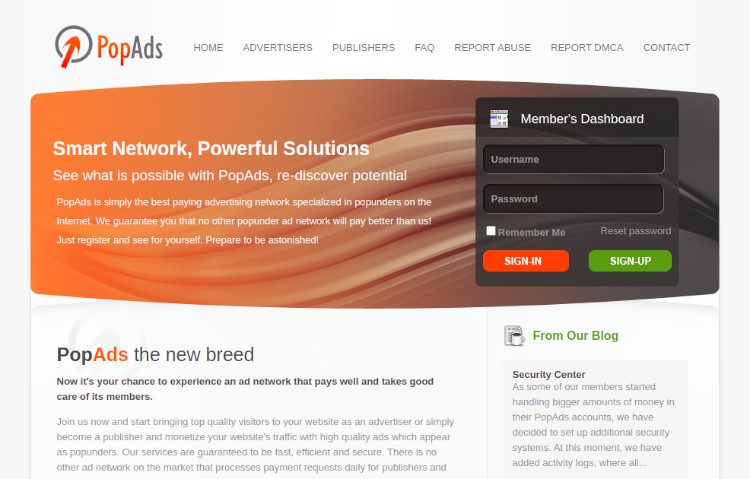 Popads has been in business for quite a long time and has some of the biggest brands advertising under its platform. Being one of the oldest Pop-under network, Popads claims to pay better rates than any other pop-under ad network in the industry. They also have their own anti-adblock solution to bypass adblocking. Additionally, you can control the settings of their pop-unders, making it one of the most flexible ad network in the industry. Major publishers around the globe use Popads.net as their primary source of monetization.
For adult traffic, the CPM rates typically vary between $1-$3 depending on the source of the traffic, the conversions and the traffic quality. On one of my adult blog, I am getting around $1 for Indian traffic which is a decent rate.
Minimum Traffic Requirement for Popads
Popads doesn't have a minimum traffic requirement. You can get approved if the site has a few posts and navigable. Also, the approvals are very fast and takes a few hours.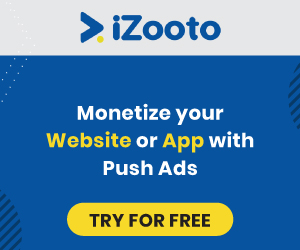 You need to head to auto withdraw settings under your account to manage your payment cycle. Popads offers Paypal, Payoneer, Payza and Wire as payment methods. Choose your preferred payment method, update the threshold amount and the frequency. You can set the frequency to daily if you want the payment to be processed daily by Popads. A feature which most ad networks don't provide.
#4. Adnety
I recently came across Adnety and was contacted by their representative on my blog. With an Alexa rank, little under 30,000, this ad network seems to be legit. However, the offerings from this network is still under question since I haven't explored their interface. What seems from a glance is, that they do accept adult traffic and blogs.
CPM rates for Adnety
I haven't used Adnety yet so I cannot commit to the CPM. However, if you have used Adnety, please share your experience with Adnety and the CPM rates you've reached with them. We will update our article to include this.
Minimum Traffic Requirement for Adnety
There is no minimum traffic requirement for Adnety. Once you submit a site, it is queued for approval and once approved, you can use the ad tags.
#5. Promoter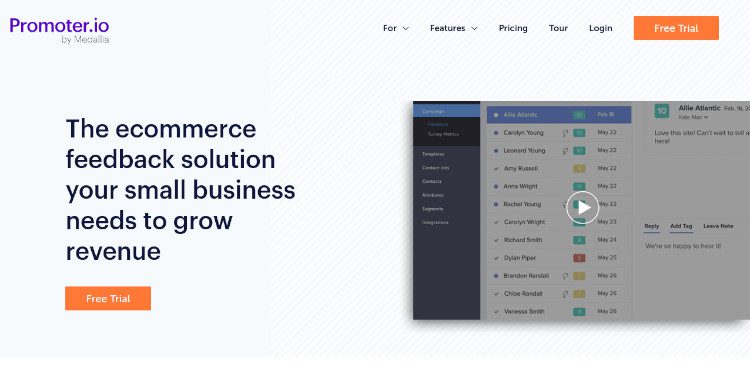 This is perhaps the only other site which is listed in top 1000 alexa rank after popads. It seems to be more of a CPA ad network than CPM network. However,they seem to be reliable and worth a try. There are a lot of ad formats which you can try and pop-unders and pop-ups are certainly one of their best payment ad units.
#6. Adsterra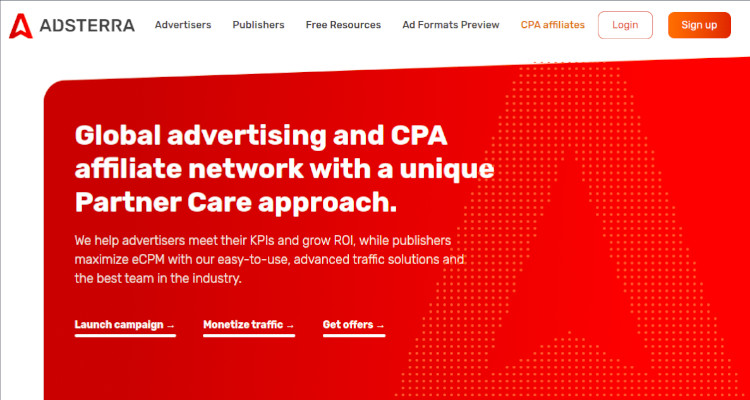 I haven't used adsterra network but heard good reviews about them. With an Alexa rank of 19,000 they might be legit. However, few publishers have reported low earnings with Adsterra too. So it is completely upto you to test this ad network. They are a Russia based network had have good demand for Asian traffic.
#7. Infinity Ads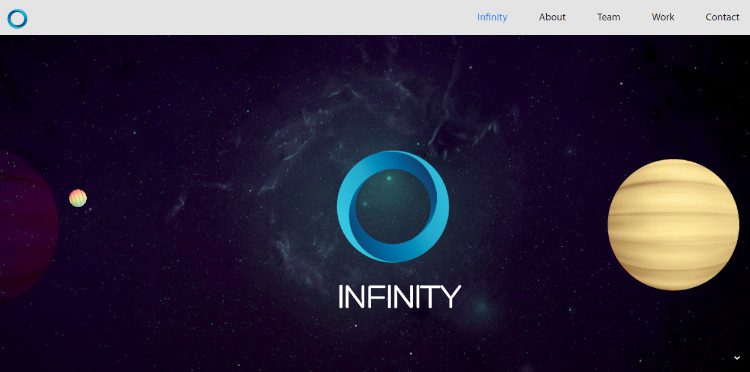 I used infinity ads on one of my blog back in 2011. They provide decent rates for their pop-unders and interstitials. Though they are not a very popular ad network like popads.net but the pay rate is good and can be recommended. They have a minimum payout of $3 and the payment is processed weekly, so you can always give a try!
#8. Ad-Maven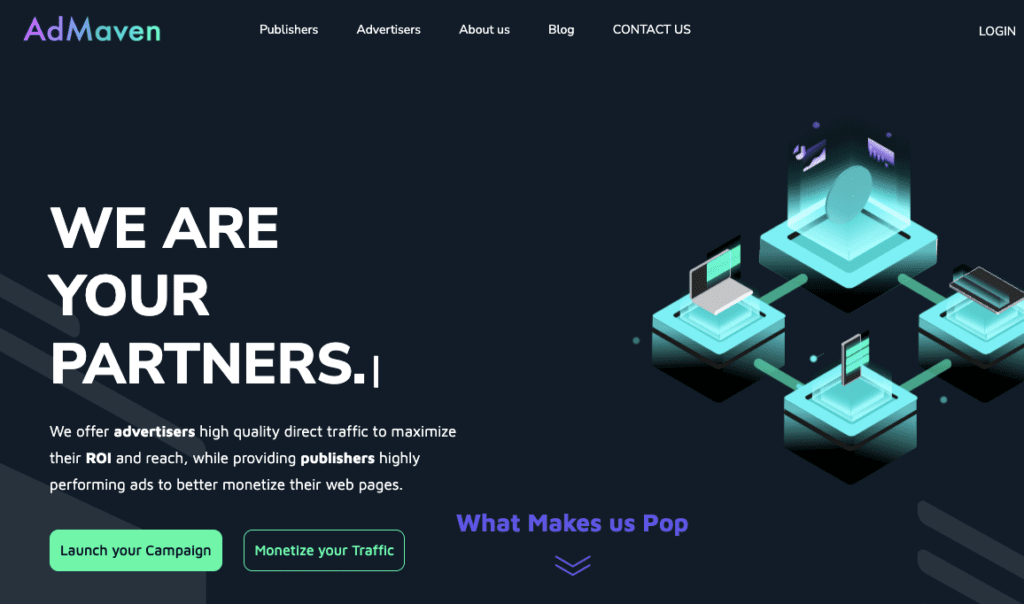 This is an Israeli based pop-under ad network which provides options to add interstitials, pop-under etc. We have tested this network and didn't found the CPM rates to be good, and thus had to scape it off after sending them about 20,000 impressions. You may however try this network for a day or two and see if it fits well with your traffic.
Feel free to try these pop-under networks. In fact, you should try all of them for one week each to see which pop-under network is giving you the best results. Since, all these networks use optimization algorithms, you should give them a try for at least a week to see how your CPM fluctuates and finally stabilizes. If you've used any of these networks and wish to share your experience, please add your valuable suggestions in the comments sections. This will be helpful for our viewers.
Our Recommended Tools for Publishers:
Looking to Increase your Ad Revenue:
Get in touch with me for a personalised consultation and increase your ad revenue across native, display, video (instream and outstream), in-app and other verticals. I also assist in customized DFP setup, header bidding, and content creation strategy. My skype id is:
ronniedey
. Feel free to connect!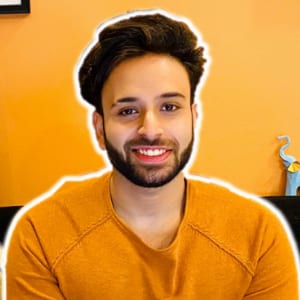 I and my team research various ad networks and can help you increase your overall ad revenue; so you could rake in more greenbacks with the best monetization platforms. Tap into the power of the online publishing business with me. I am just a mail away, so reach out to me if you want to scale up your website revenue. mail: [email protected]