Last updated on November 9th, 2023 at 06:32 am
As the year is about to end, one should prepare for the onset of 2017. The new year is marked with more challenges and opportunities to monetize your blog. Blog monetization is an crucial aspect from a publisher's point, since it is the bread and butter for a publisher. In today's post, we are going to discuss some interesting aspects, trends and learn more about blog monetization strategies for 2017. This year has seen some of the highest innovation in adtech and also investors showing interest in adtech startups.
Publishergrowth: The Revenue Acceleration Platform for Publishers
Blognife is elated to announce the launch of Publisher Growth- a community of publishers that helps you actively accelerate your revenue. This platform assists publishers in growing their traffic and revenue. As publishers, you can share and read reviews of ad networks and hosting companies. You can connect with other publishers to build links for growth and monetization hacks and more. This platform will help you stay up to date with the advertising and publisher ecosystem.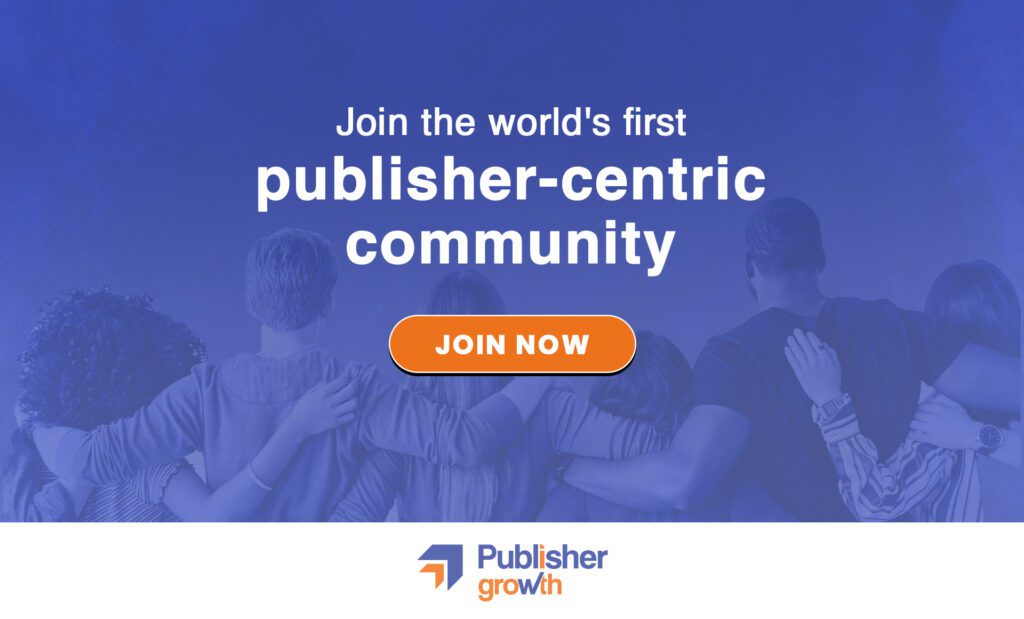 Features:
List of 200+ ad networks to monetize your site across all verticals.
Personalized site audit upon signing up on the platform that can increase your revenue.
Find all upcoming adtech conferences, webinars, and events in one place.
Stay informed with the latest adtech news across the globe.
How to Make Money Blogging in 2023- Things to Keep in Mind
Bloggers should focus on content other than English.
The emerging languages which are seeing a good growth in internet userbase are Chinese, Hindi and Spanish. Since, English is already saturated, these languages provide a better opportunity for bloggers and 2017 will be a crucial year for regional blogs. AdSense is growing and shall soon be available in more languages, and we're speculating Tamil and Bengali to be adsense enabled languages very soon.
AdSense is still a hit for Niche Keywords
Publishers who blog on niche topics can still manage a USD 1 cost per click for worldwide traffic. There is no other ad network which can beat adsense when it comes to niche traffic. This is primarily due to the technology that AdWords has been able to develop with detailed ROI metrics, thereby able to track performance of audience interactions on advertiser's site. There is still a growing opportunity for publishers to target niche topics and create a blog with good monetization opportunities.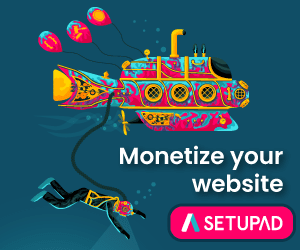 Native Ads will continue to Grow
You cannot isolate the importance of native ads. Infact, for viral blogs, native ad widgets are the primary source of ad revenue for publishers. This year, native ads will continue to see growth in innovation, revenue and implementation. We might also see new companies coming up as emerging leaders in this segment.
Get Started with DFP right now
If you're not using DoubleClick for publishers, you're losing money on the table. A publisher with more than 3 million pageviews a month should definitely use DoubleClick to compete AdSense's inventory along with others to increase the overall profit. Dynamic allocation is crucial to make maximum revenue.
E-Books and Video Courses can make you Richer
People love to buy e-books or ever subscribe to your course. Why not use Teachable to create your own Udemy and start making money from your courses. If you've some real info to share, start, it's never too late. People value good content and would definitely be interested in buying your courses and e-books, especially when you offer top-notch insights. This way, you can monetize your blog with additional income while also exploring the best bank savings interest rates to make the most of your hard-earned money.
There is more room for Monetization- Try Video ads
Publishers who have good volume of desktop traffic can enable video ads and make 2-3X of their ad impression. This is an additional revenue source and is rarely monetized by publishers. Not even 1 out of 10 publishers take to video ad monetization. Video monetization can help you make money blogging in 2017 as the requirement for video ads is sharply rising.
New Ad Formats, new revenue streams
While AdSense is the industry leader, there are new ad networks which are capitalizing on their technology to carve a niche in the ad tech ecosystem. Criteo is one of the most successful ad retargeting company typically able to pay a CPM rate which is 2-3X times that of adsense with a 15% ad coverage. There are few other netoworks like Undertone, Kiosked, Teads.tv
There are WordPress plugins that can localize amazon ads and also display products which are always available. As such you dont have to worry about listing a product which is expired. Using the proper set of plugins, you can make additional revenue by showing an amazon product widget on your sidebar or below the content area of your blog.
Content Monetization Links
Viglink, Cuelink and Skimlink allows publishers to monetize their content by adding affiliate links across the content. This, however, drains a lot of click throughs to partner sites and you've EPCs less than a cent. Unless you have a niche, this won't really work well. But, if you're cool with the additional revenue it generates, go ahead with it.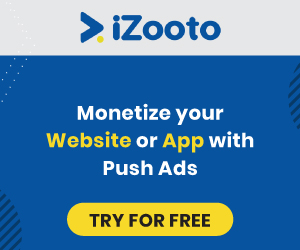 There are a lot of affiliate programs that you can promote. Some of the good affiliate sites are ShareaSale (top campaigns include Grammarly, StudioPress, Esty, WPEngine and other), LinkShare ( Top campaigns include Udemy, Lyft, Microsoft), Impact Radius (Top campaigns include Hostgator, MaxCDN and others). Additionally, you may also try promoting ClickBank products. There are quite a number of survey offers from Panel Station across various countries which you may take a look at. Some of the popular Indian affiliate networks include vCommission, Afflepay, Afflinks, Payoom etc. Split testing affiliate promotions can actually help you choose the best offers. We recommend that you use DFP to serve creatives for affiliate products.
Make Use of the Growing Facebook Audience Network
FAN is targeting publishers with mobile web traffic. You can get started with facebook audience network. Based on your niche and audience, you can expect a fill rate of 20-80% and use AdSense to backfill the ad unit if you serve it via DFP. Here is an step-by-step tutorial link that can help you get started with Facebook Audience Network.
New Monetization forms like Consumer Survey can Boost your Revenue
Consumer surveys help publishers monetize tier 1 traffic by showing relevant short surveys. Every time a visitor responds to a survey, the publisher gets 5 cents. If you have a good influx of web traffic from US, UK, Canada, Brazil, Spain, Japan, Austria, Mexico and France, publisher survey can really boost your overall revenue. Here is an article to discuss more about Google Consumer Survey.
Also, there are new monetization tools like TokMedia (a platform that can monetize user's opinion and feedback), tag based ads from Perion network, In-image ad formats from Kiosked, Imonomy and Netseer; quiz based monetization opportunities from Carmabo.la. Monetize your blog with these new ad networks!
Roundup- Blog Monetization Strategies for 2023
Here, we are recommending some of the tools that can help you increase overall revenue. These recommendations can help you make more money in 2017.
#1. Ezoic and AdPushup are the best ad optimization tools available for mid and premium publishers. They not only help you optimize the layout, color, ad size and combination of adsense ad units, but also have the capability to optimize the CTR of various other ad networks including RevContent, Media.net, Imonomy and others. So, if you've an account with these ad networks, you can link them along with adsense and allow the competition to increase.
#2. Criteo, Sulvo, PubGalaxy, PulsePoint, TribalFusion are some of the highest paying CPM ad networks. Creating separate line items and serving them via DFP on price priority model can hugely increase your overall ad revenue.
#3. The highest paying native ads come from RevContent, Outbrain, AdBlade, Taboola and Spoutable. There are few emerging native ad networks like Adnow, Nativeads etc. It is important to understand that these ad networks perform better on certain geographies. Like Adnow performs best in the following countries due to high advertiser base- Brazil, Spain, Vietnam. Segmenting the traffic of native ad networks can produce better revenue results.
#4. Start serving video ads. You may serve video ads via Zinc (by Zedo), Teads.tv or via ADX for videos. Normally, serving video ads require you to have more than 1,00,000 page views a month if you've opting for Zinc or Teads. With ADX, once approved, you can integrate video ads. The process is somewhat complicated and we're developing a tool that can streamline the entire process. Additionally, you can check out our article here to get started. There are networks like UnderTone, AdSupply which provides in-video ad tags too.
#5. Mobile Interstitials from InMobi, FatCow, StartApp can help you monetize your mobile web traffic. Division D's custom leave behind can get you additional revenue if you've good US traffic. Not all ad networks work well with HTTPS traffic.
We hope the following blog monetization strategies will be effective for 2017 and can earn you good revenue.
The Future of Blogging
Although there is a sharp rise in the competition, we are seeing even more opportunities for bloggers, and Indian bloggers can monetize the increasing internet penetration. A lot of internet businesses have grown and local audience are seeing more targeted ads. Publishers are also getting direct deals for contextual ads and making additional revenue. At Blognife, we'll continue to explore more ad networks and opportunities that can help publishers make more revenue from their existing traffic. We will continue to discuss the topic "How to make Money blogging in 2017" in the coming year, so keep visiting us!
Our Recommended Tools for Publishers:
Looking to Increase your Ad Revenue:
Get in touch with me for a personalised consultation and increase your ad revenue across native, display, video (instream and outstream), in-app and other verticals. I also assist in customized DFP setup, header bidding, and content creation strategy. My skype id is:
ronniedey
. Feel free to connect!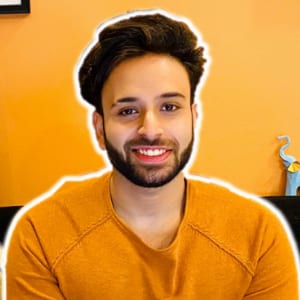 I and my team research various ad networks and can help you increase your overall ad revenue; so you could rake in more greenbacks with the best monetization platforms. Tap into the power of the online publishing business with me. I am just a mail away, so reach out to me if you want to scale up your website revenue. mail: [email protected]