Last updated on January 26th, 2023 at 05:37 pm
This is an important post where we have discussed the best ways to monetize a blog through Adsense ads, AdSense alternatives and few other methods too! I wrote a similar post back in March 2016 about How to Monetize a Blog which discussed relevant advertising solutions! However, this post has got more stuff added to it and I will update this again after a month should I find better networks and opportunities that can lead to monetization. Till then go through the post and make sure you bookmark it so that you can check it back later for reference.
Publishergrowth: The Revenue Acceleration Platform for Publishers
Blognife is elated to announce the launch of Publisher Growth- a community of publishers that helps you actively accelerate your revenue. This platform assists publishers in growing their traffic and revenue. As publishers, you can share and read reviews of ad networks and hosting companies. You can connect with other publishers to build links for growth and monetization hacks and more. This platform will help you stay up to date with the advertising and publisher ecosystem.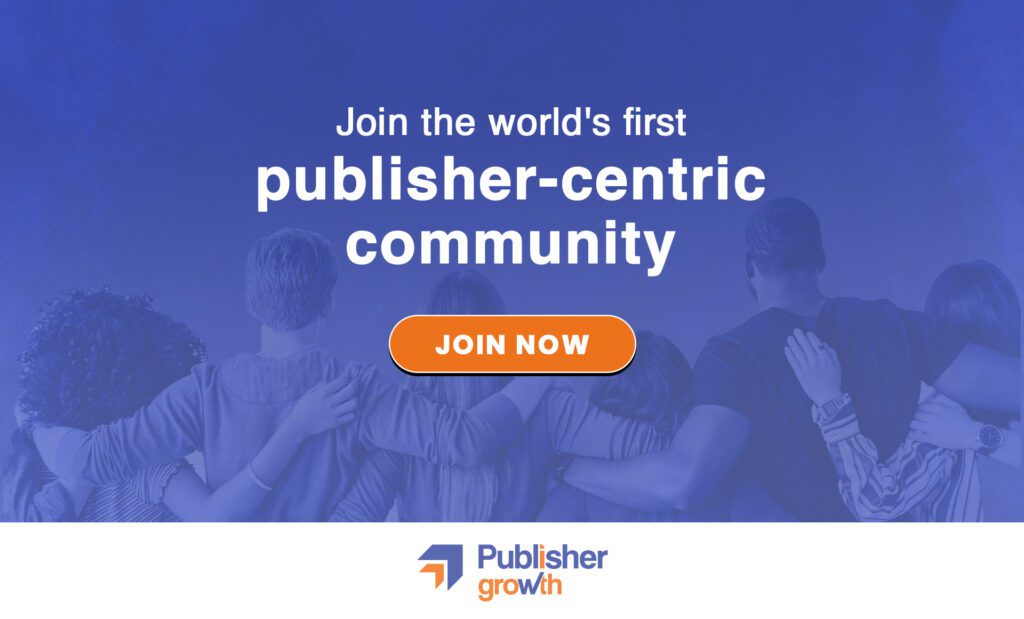 Features:
List of 200+ ad networks to monetize your site across all verticals.
Personalized site audit upon signing up on the platform that can increase your revenue.
Find all upcoming adtech conferences, webinars, and events in one place.
Stay informed with the latest adtech news across the globe.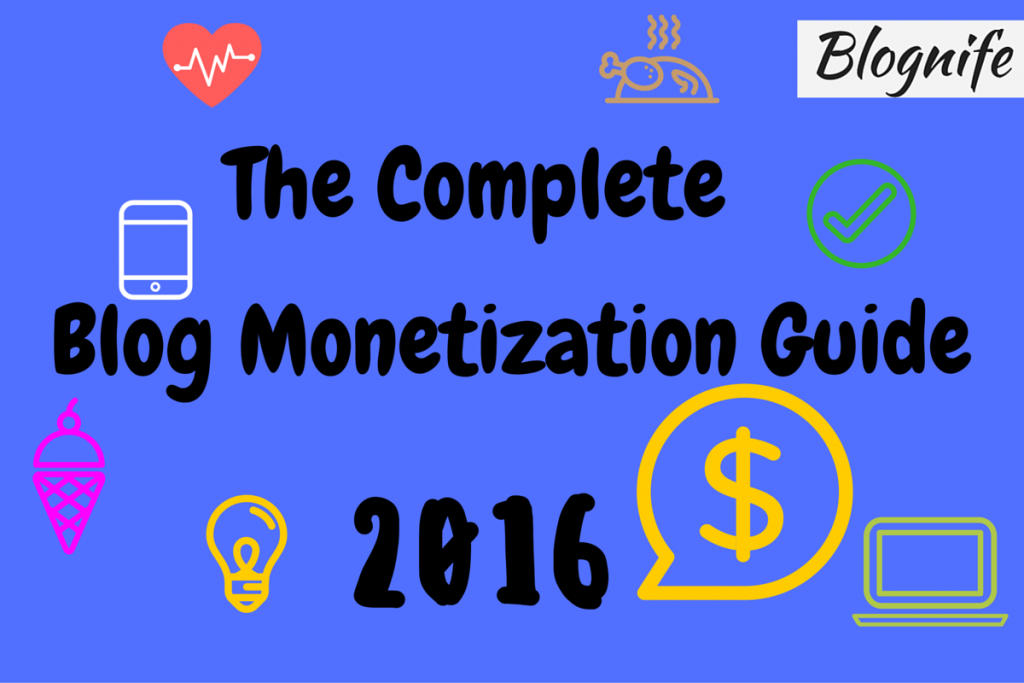 Blog Monetization Guide: Technique, Tips, and Tricks 2023
Here is the best blog monetization guide with the best technique, tips, and tricks in 2023.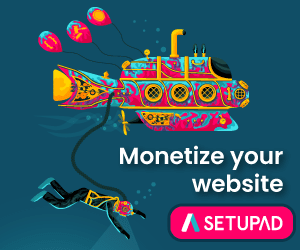 Increase AdSense Earnings by Optimization
With a lot of players coming in, the ad optimization industry is getting big and so is the entire online advertising eco-space! Go beyond creating experiments in Google AdSense dashboards and using the optimization to increase your AdSense revenue by 25-100%. I have listed below a few technology partners and have recommended the one I liked the most!
AdPushup uses advanced machine learning and multi-variate testing to optimize ads based on- placement, ad size, ad type, and ad styles. The system also takes care of UX and banner blindness by showing different ad placements to users. According to the latest data, 85% of its associates found a positive rise in revenue with an average of 68% rise in RPM.
Benefits of using AdPushup
Ad layout optimization and testing: Ad placements, ad types, colors, and sizes are optimized for more ad layout revenue.
Ad layout optimization: optimizing ad placements by testing multiple ad positions and formats.
Visual ad management services across all devices to help publishers create ad units visually on the website.
Defining custom ad layouts for different devices to generate higher revenue with ad units.
Adpushup makes use of machine learning to continuously optimize the ad layout.
User experience optimization to enhance ad revenues.
Ad layout personalization to personalize user website experience.
AdPushup provides a 30 day free trial after which you will be charged 8% of the total revenue. The revenue share is managed by Google AdSense and you don't have to pay separately. [Update: AdPushup has now updated its pricing model and provides more flexible pricing. You can check out the new pricing here.
AmpedSense allows you to inject and split test various AdSense configurations into your WordPress blog until you find the best AdSense ads to use on your site. You can download the AmpedSense plugin directly from the official WordPress plugin repository.
Optimize ad placement- Do you know if it's better to place your ads above or below your content? In the sidebar? What about embedded within your articles? Test various standard positions as well as custom positions with our widget.
Optimize ad type- Display ads vs text ads vs link units? Which gives you the most earnings?
Optimize ad size- There are 18 different ad sizes. Does bigger get you more revenue?
Optimize ad colors- Stick with Google's default, or try to match the color scheme of your own site.
Test custom ad snippets– Want to test other ad networks compared to AdSense? You can paste any custom HTML or Javascript snippet and test head to head.
Optimize ad quantity- Will you get more earnings if you place multiple ads on your page? Test one ad vs many ads to see if it's more profitable, or just more annoying to your visitors. Try AmpedSense if you have less than 10,000 page views a day else try AdPushup or Adngin!
AdNgin is the industry-leading solution built to maximize ad revenue through continuous ad layout optimization. Adngin uses a unique algorithm to continuously A/B test AdSense ad units and improves AdSense revenues. The easy-to-use dashboard provides easy drag-and-drop capabilities so no coding is necessary, just magic. The WordPress plugin offers simple installation and setup. Its dashboard is created using customer feedback to provide a seamless user experience. You can add new ads, customize sizes & colors, behavior, exclude pages, and many more exclusive features.
Adngin basic is free for up to 10,000 page views a day and this is good to get you started! However, the commercial package has a lot of features like native ad testing, smart position ad, cross-browser testing, and predictive analytics. Additionally, you also get a dedicated account manager who monitors your account's performance. I would recommend Adngin if you're running AdSense+RevContent since they have integration capabilities for AdSense, RevContent, Economy, and AdX. Their pricing starts at $250 per month (minimum) and upwards so you really need to have a good volume of page views to use their interface. Every paid account has an Adngin dedicated representative who creates experiments for the site on your behalf!
Make Money with AdSense Alternatives
Not many scenes here! There is hardly any ad network that can beat Google Adsense in terms of CPC/CPM revenue models. The only companies which can beat AdSense RPM well by a margin are Criteo and Tribal Fusion! Criteo has its own ad serving technology which lets you attain CPMs which are much higher than AdSense.
Criteo is a CPM-based ad network that uses AdSense as a fallback to increase overall revenue for a publisher. Criteo's ad serving Engine is made of state-of-the-art machine learning algorithms that continuously incorporate and learn from new data, the accuracy of its prediction and recommendation in serving an ad improves with every ad they deliver.
Criteo can fill 20%-40% of your page views if you have substantial tier-1 traffic. Their ad CPM is typically 3 to 4 times more than AdSense.  Criteo ads are served only when the Criteo Engine feels that the user is most likely to complete an action (like a purchase or lead). This means that Criteo takes only those impressions which are relevant to Criteo's advertisers leaving the remaining impressions to be filled by AdSense. Do read my Criteo review, CPM rates, and more!
Founded in 1998, Tribal Fusion is currently one of the largest online advertising networks in the world, serving close to 20 billion ads monthly. As is the case with the giants of any industry, if you want to play with the big boys you have to walk the walk, not just talk the talk: there are several requirements for getting approved to run Tribal Fusion ads. Publishers must attract a minimum of 500,000 unique visitors per month, are prohibited from displaying sexual content, update their websites frequently, have an active user base,
Media.net accepts high-quality content sites! There is no traffic threshold which is an extremely good thing, it shows they are trying to get local, tapping the pool of local audience, along with global! Also if your site is high-quality and relevant to media.net's stream of advertisers, you can bargain for high and fixed CPM rates with the publishers. CPMs can typically range from 0.50 to as high as $5 for quality tier 1 traffic. To do better with them, you need to have substantial traffic coming from US and Canada.
Make Money with Links Ads
This section is just an update or a reminder of maybe what you're already using or have used in the past! If it's new, you can surely try these two networks!
As your audience visits your site in a shopping frame of mind, you deserve to earn revenue from the purchases you drive. VigLink makes this possible. By signing up for VigLink and installing this plugin, you can automatically monetize links to over 30,000 cooperating merchants. VigLink Convert, the product that converts ordinary links into monetized links, works on existing links across all of your pages. After you've signed up, sign in to viglink.com to check your dashboard where it provides reports for all the clicks leaving your site (data Google Analytics does not offer), giving you insight into where your readers are going, what links are most lucrative, what pages or posts earn the most, and what products people are buying
VigLink keeps a percentage of the revenue we earn for you, so there is no risk. For VigLink Convert, we keep 25% and pay you 75%. Existing affiliate links are not touched and you benefit from the maximum compensation possible for your traffic. After all, with tens of thousands of sites like yours in our network, we can negotiate directly with the retailers to secure the very best payouts.
Skimlinks is an alternative to Viglink with a bit lesser number of advertisers in its database.
It is headquartered in Palo Alto, California and its research and development center is based in Tel Aviv, Israel. Its company offices are located in Chicago, New York, and Buenos Aires.  The official Infolinks WordPress plugin can help you get started with Infolinks on a go! You can customize the links (number of links per page, colors, etc). Infolinks can be a good option as an additional revenue source along with AdSense. Achieving success with Infolinks requires the following two parameters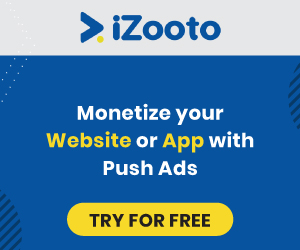 i. Substantial website traffic
ii. Good percentage of US and Canadian traffic.
Infolinks provides a 100% fill rate so you can still use info links but the revenue should dip if you have more Asian traffic! Try Infolinks
Make Money with Native Ads
Native advertising formats and sponsored stories are changing the way online advertising is served. The good news is they do pay! RevContent is already said to outperform AdSense RPM in terms of what publishers earn by placing 2 widget units vs 4 AdSense/AdX ad units. While RevContent would require you to have more than 3 million page views a month, you can settle with the alternative, Adnow, especially for mid-sized publishers!
Taboola recommends editorial and sponsored content across many of the world's most highly-trafficked sites. It helps publishers monetize their content, drive higher engagement, and enable brands to surface their content to the right audience at scale. And above all, Taboola helps people discover content they may like yet never knew existed.
You need to have a minimum of 1 million page views per month to join the Taboola network. Once you sign up, a publisher representative will contact you and send you the widget codes. You can also use the WordPress Taboola plugin to implement the code. The plugin makes the code installation much easier. You can take a detailed look at the RPM rates and earning potential in my Taboola review article.
AdNow is an advertising network that offers widget-based native ads, to be used by publishers on their websites. This premium Ad network has more than 1, 50,000 publishers as of now. Adnow accepts publishers who are otherwise turned down by Taboola, RevContent, and Outbrain. I have found Adnow's RPM rates almost comparable to Taboola. So if you're looking to monetize your website through Native ads- Adnow can be a good option. You can take a detailed look at the RPM rates, traffic requirements, and earnings potential in my Adnow review article.
Make Money with Pop-Unders
AdPop is a Pop-under Ad Network run by the native advertising company Adnow! AdPop claims to have a 100 percent Geo buyout with a CPM up to $6 for tier one traffic! If you have a music or downloads website, you can probably try AdPop. After reviewing your site, they would like to test your site's traffic for 100,000 pop-up impressions they will send you the money in advance!
If you check the Alexa rank of Popads.net, you can see that it is one of the top 100 websites in the world. Popads is used by several adult websites around the world and they do serve a huge number of impressions per month. I would recommend the use of pop-ups and pop-unders along with AdSense. If you have sites related to the downloads niche which you can't monetize by AdSense, I suggest you run Popads.
 Make Money with Surveys
Google pays if you integrate surveys on your site and they pay really well! The revenue accrues on your AdSense account and I recommended you activate this service if you're a good percentage of tier 1 traffic on your blog!
Google Consumer Surveys is a business product by Google that facilitates customized market research. The product was designed by Google as an alternative to internet pay walls for websites that publish content. The program was launched by several online publishers such as Pandora, AdWeek, and the New York Daily News. From a Publisher's point of you- Google Consumer Surveys lets you make money from your site only when a user answers a question.
You can make 5 cents every time a visitor answers a survey question. Google charges 10 cents per answer/response for a survey question. Thus it's a 50/50 revenue share. Google Consumers surveys typically work well if you have very good quality content that users are interested to genuinely interested in and also if your website has substantial traffic from the following countries:- United States, Canada, United Kingdom, Mexico, Japan, Australia, Brazil, Spain, France, and Germany. Since these are the only countries that are supported under the Google Consumer Surveys' Network. RPMs for Consumer Surveys are as high as $20-$30! I have been earning around $20-$30 per day with one of my blogs! However, surveys tend to have seasonal variations. A note from Google reads as:-
A note about seasonality: As we enter into the summer season, publishers may experience a decrease in survey impressions as market researchers slow their survey campaigns. We encourage you to consider running house surveys in the meantime!
However, you still get to earn 30-40% of what you were earning during peak season timings with consumer surveys! Here is a detailed tutorial to get you started with Google Consumer Surveys.
Make Money with Affiliate Ads
There is a long list of affiliate networks to talk about! Not going into too much detail and keeping it simple here!
ShareASale was founded in 2000 by Brian Littleton, and to date has over 3900 merchant programs hosted on its network platform. ShareASale is primarily targeting small and mid-size merchants. ShareASale is among the largest U.S. affiliate networks in terms of several advertisers who are using an affiliate network to manage their affiliate program. It also has a huge pool of advertisers.
CJ is a popular name in the affiliate marketing industry. Tap into CJ's largest pool of advertisers to again you can choose relevant advertisers from there.
vCommission started back in 2008 and is one of the premier Indian Ad networks available to advertisers and publishers who are looking for traffic from India. vCommission is one of the fastest growing networks with a good number of advertisers. However, most of the advertisers can from the shopping segment and it's not a great choice unless you run a deal website or a shopping blog.
Make Money with Mobile Web Ads
A lot of publishers, especially Asian publishers have seen a drastic increase in mobile traffic and a significant decrease in desktop, leading them to lower page RPM. I feel there is a market gap for Mobile Web traffic since a lot of publishers who get mobile traffic can monetize it with interstitial and relevant mobile app ads rather than simple desktop banners! I will update this section to include more good ad networks! Till then, you can get started with Facebook Audience Network!
The Audience Network is a collection of mobile apps (and now mobile web) where Facebook advertisers can serve ads using the same targeting and measurement tools that they use on Facebook. Essentially, running ads in the Audience Network extends an advertiser's reach beyond Facebook and into mobile apps. Audience Network ads come in both native and display formats for photos and videos, and advertisers can enable their Facebook ads to run on the Audience Network by checking "Audience Network" in the placement section when they create or edit an ad.
With Facebook's Audience Network, you can see strong CPMs if the majority of your site's traffic is mobile and from tier one countries. Even the performance is good for Asian and global traffic and you can get eCPMs as high as $1-$5. I suggest you try Audience Network in association with other ad networks. Fill rates will be around 10-40%. Here is a complete setup guide to the Audience network!
Get High CPMs with Video Ads
Publishers are finding new ways to monetize their blog's content and video is growing as an ad type, especially in the CPV segment where brands create awareness through such videos. Getting started with video ads require you to host your own video. You need two things, a video player and a server which can stream the videos. It is a very costly affair to create your own video player and thus it is better to go for a subscription-based model and get a player. My recommendation will be radiantmediaplayer which is cheaper than its competitors but has the same functionalities. A cheaper solution would be to go with the codecanyon plugin- WP Ad Player
For serving video ads, you can go with Sulvo (Also a good CPM network) or Vertoz. I would recommend you to try Sulvo first! You can also try Cedato which offers video monetization solutions!
Let's Call the Ninjas 
Request for a setup: I can review your site and do these above setup/integrations depending on your traffic and niche. I have been in the ad optimization industry and have relevant expertise and that's not with one company! So probably after reviewing your traffic I can offer you the best monetization solution and this should be able to help you increase revenue from your site faster. Since I am personally connected to most of these networks above, things would be much more streamlined and done right away! If required, you can connect with me over skype for any queries. My skype username is: ronniedey
Our Recommended Tools for Publishers:
Looking to Increase your Ad Revenue:
Get in touch with me for a personalised consultation and increase your ad revenue across native, display, video (instream and outstream), in-app and other verticals. I also assist in customized DFP setup, header bidding, and content creation strategy. My skype id is:
ronniedey
. Feel free to connect!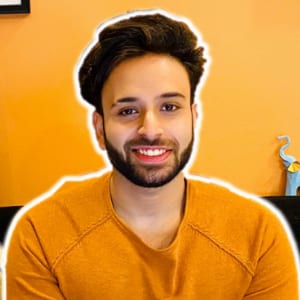 I and my team research various ad networks and can help you increase your overall ad revenue; so you could rake in more greenbacks with the best monetization platforms. Tap into the power of the online publishing business with me. I am just a mail away, so reach out to me if you want to scale up your website revenue. mail: [email protected]