Last updated on January 26th, 2023 at 05:34 pm
In this post we are going to discuss about the various types of affiliate marketing, the primary things to keep in mind for a successful affiliate marketing campaign, affiliate marketing tips and tricks for 2023, an affiliate marketers toolkit and some recommended affiliate products to promote in the blogging niche. Along with the above, listed below are some of the successful affiliate marketing tips which you can try in 2023.
Table of Contents:: Summary
Hide
Publishergrowth: The Revenue Acceleration Platform for Publishers
Blognife is elated to announce the launch of Publisher Growth- a community of publishers that helps you actively accelerate your revenue. This platform assists publishers in growing their traffic and revenue. As publishers, you can share and read reviews of ad networks and hosting companies. You can connect with other publishers to build links for growth and monetization hacks and more. This platform will help you stay up to date with the advertising and publisher ecosystem.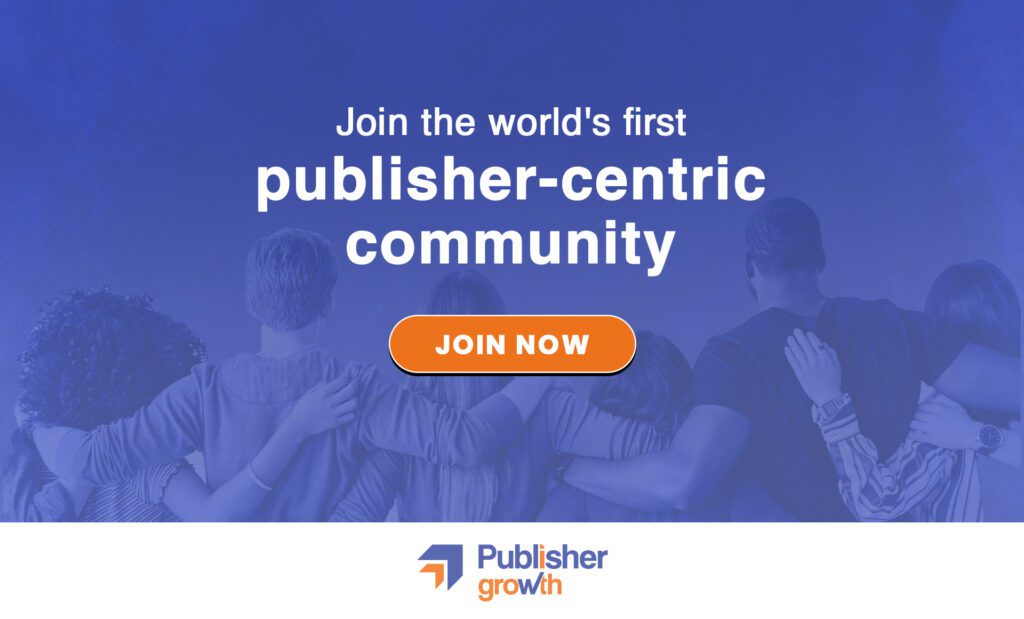 Features:
List of 200+ ad networks to monetize your site across all verticals.
Personalized site audit upon signing up on the platform that can increase your revenue.
Find all upcoming adtech conferences, webinars, and events in one place.
Stay informed with the latest adtech news across the globe.
1. Types of Affiliate Marketing
Unattached Marketing– These are basically pay-per-click affiliate marketing campaigns where you have no presence and no authority in the niche of the product you're promoting. Some services convert your outbound links to affiliate links like Viglinks (global), Skimlinks (global), and Cuelinks (for Indian traffic). Such marketing works when you discuss about an array of topics esp. on lifestyle, electronics, and fashion niches where you have myriad products to promote.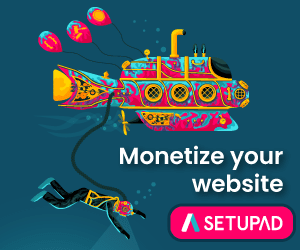 Related Affiliate Marketing- In this form of affiliate marketing there is some sort of online presence-  you create hand-picked affiliate links of products related to your niche, but you haven't personally used those products or services.
Involved Affiliate Marketing- This type of affiliate marketing comes into action when you recommend a service that you have used and truly believe in it. You share your experience, create a case study or review the product.
2. Things to Keep in Mind while Starting with Affiliate Marketing
Nothing like affiliate marketing, if you can do it in the right way. In this post, we're going to outline the ways to create a blog that can be successful in the affiliate marketing segment.
Choosing a Niche
Choose a niche with which you can grow old with. Obviously, you need to have prior expertise on the niche and the love to write about the topics. You can tell a story, but it should have a sales angle. But you are not asking anyone to but! Never tell you audience to buy a product. What you can do is recommend to them that this product is right for this age group or anything similar to that….. The decision to purchase a product or service entirely lies with them. When they are ready, they will eventually avail it. As a blogger who promotes affiliate products, your motif is to share your experience, tell them what's right and what's wrong,  how to, where to
Choose the Right Products
Once you've chosen a niche, the next milestone is to choose the right products for the particular niche. While choosing the products you with to need to keep in mind a few thing
Choose Your Audience
Choosing the right product for the right audience is crucial. Very few products are versatile to cater to audiences across all niches (like Facebook, and Whatsapp). Unilever has created 1000's of brands and in a particular category (say soap) they have so many brands! Segmentation is the key! They have identified different usage requirements for different users and tried to place their products in a way that caters to that particular segment of the audience. Segmentation is one of the most essential keynote to run a blog that does well promoting affiliate products.
Your blog will have a varied audience, if you want to cater to most of this audience, the products you're promoting must have a use-case for the various kinds of audiences. Also, at the end of the day, you have to fix a target income range. Your writing style, the approach should cater to a particular segment and not all. This enables to build a base of loyal customers who listen to what you say and what you promote.
Choosing the right niche and the right product and targeting the right audience is the key to affiliate success.
3. Successful Affiliate Marketing Tips and Tricks 2023
Once you've fixed the niche, the products, and the target audience, go ahead to create your content. One of the most popular segment in the industry is web hosting, WordPress themes and plugins and an emerging segment is ad revenue optimization.
In the first three to four months, target writing 50 articles. Articles which are meant to create affiliate sales are in-depth and more informative than normal articles. Out of those 10 articles, write only 10-15 articles which discuss on affiliate products- like product reviews, case studies, benefits of using the product.  The remaining 35 articles should focus on pulling the target audience. These topics can be anything in relation to the particular niche, about products which don't have any affiliate, how to guides or anything similar. The ensures a natural flow of topics and lets the audience gain value from your content.
The aim is to build a readership!
Marketing the Affiliate Products
Most bloggers use a creative banner ad to generate sales for an affiliate product. However, unlike all other ads, banner ads are generally opt-out. The best strategy to marketing affiliate products are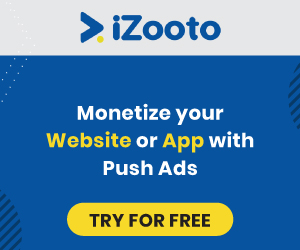 Create hyper-links to products that you wish to promote. You have the statistics of your top posts. These posts may be your direct posts where you're reviewing an affiliate product or normal posts like a how-to guide etc. Once you see traffic coming in these posts you can recommend an affiliate product at the end or somewhere down the content. Ensure your affiliate product and the post have some common sections and you may consider wrapping up/concluding your content.
Make use of pop-ups, pop-unders, interstitials. Using DFP, you can create popup, pop-unders and similar ad behaviors. They have 10x engagement than you banner ads. Also, you can have the option the segment the audience based on demographics. Since the popups or interstitials resemble your own brand or recommendation, your audience would be more interested to take an action (and also it will be less obtrusive). You can refer to this how to article I wrote on "How to create pop-ups and pop-unders for in-house campaigns"
Create a content-driven sales strategy- You can create a pop-up like don't miss these posts and display three posts in which you think your audience might be interested. You should do this only if you have more than 500-1000 visitor day since you can truly sense the outcome of the conversion of the campaign if you have such a visitor volume.
Embed forms on your website and ask what your visitors are looking for. If your niche allows you to predict suitable products just by asking a few questions to your visitors, you can use Google forms or better Survey Gizmo to provide real time recommendation to your audience based on the data they enter. Say, for example, if one of your audience is looking for a web hosting which is cheap and yet does the work well, you can recommend him iPage. While if someone is looking for web hosting that can handle volume traffic and he has the required technical skills to deploy a server, you can recommend him Amazon AWS or Digital Ocean.
Good opportunities sell well and so does e-book…then….why don't we combine both. Create a kiss-ass ebook and deliver it free. Make use of more graphics and less content and ensure your e-book is not more than 10-15 pages. Remember, the moment is NOW and you need to make your user take a decision in the same instant. Don't write a 10,000 words e-book so that it takes a day to read! They already trust you. Build upon the trust, but make sure you hyper-link to your blog article wherever you think your audience needs a detailed explanation of the sub-topics. Your e-book should be crisp, but shouldn't look like a sales brochure. A good e-book helps you build a list that you can churn for profit.
Listen to your user- A good affiliate marketer and especially a content marketer always listens to their users. Users are your greatest assets. You can exploit this asset to generate more content writing ideas, and invite guest posts.
4. Successful Guide to Choosing the Best Affiliate Products
In this section we will discuss how to choose the right affiliate products. You shouldn't start with too many products. Your content marketing strategy and your blog should have a motto which your users can relate to. Don't be diverse and stick to the motto. Recommend only those products which address your motto and you will have good conversations. Also, a very important factor to ensure high conversion rate is the human factor. Say, you are promoting a service or a product. Now, if you can provide a skype id of any publisher manager representative, one can directly get in touch with the person concerned if he faces any difficulty in setting up the product or service. A lot of products come with a trial period and once the product does what it promises, chances are very high that the user becomes a customer and a sale is credited. Until a sale is credited, it's very important to have a human touch associated. So, while promoting a product, you need to also see how robust is the customer service department and how fast they are in solving a ticket.
Here are a few more things to keep in mind while choosing the affiliate products
Do not promote more than 10 affiliate products.
Make sure the products you promote are high in value and deliverable. They are meant to convert better.
Ensure you had a talk with one of the employees before promoting the product. You need to understand the business model, the target audience, and the USPs and leverage their existing expertise and recommendations. This can help you promote the product in a much better way and also the content around the product will be much detailed.
5. Successful Affiliate Marketer's Toolkit- 2023
Listed below are a few tools that will help you promote your products in a better way and help you understand what works and what is not! These products are not limited to an affiliate marketing blog and infact can be used to moniter and track performance for any blog.
Canva- Canva is one of the most recommended design tool that you can have. Canva lets you create basic designs in minutes and all the features are free to use. This is particularly useful for creating banner ads, social media post images, ebook designs, and related stuff.
DFP- DFP is one of the must have and must learn tool if you're looking for increasing your affiliate revenue. DFP lets you have a myriad of advertising options apart from banner ads like – interstitials, pop-ups, pop-unders, custom size banners, and more. Also, you can precisely target the audience through DFP. Leverage DFP's technology to recommend the right products to the right audience after some initial A/B testing.
Google Analytics- Google analytics help you understand the type of visitors on your site, their interactions, demographics, affinity segments and also let you track clicks and conversions. Mastering basic google analytics can help you churn the data to make meaningful decisions!
Moz- Moz is your complete in-bound marketing tool that can give you a ton of insights. The tool is work the value of $99 per month and I recommend using the tool to track your keywords, find new keyword opportunities and also track your competitors.
6. Successful Affiliate Marketing Tips- Products to Promote
Here are a list of products and services that you can promote on your blog if your blog covers topics like WordPress, blogging, Adsense, Ad optimization, Web hosting, SEO
Themeforest themes and plugins- Themeforest is known to host the world's largest directory of themes and plugins. There are thousands of relevant themes and plugins and a lot of designers, developers and marketers make a living through it. You can target the relevant products to match your niche and can direct traffic to themeforest. As an affiliate, you get 30% of the revenue generated through each sale.
Ezoic- If you have posts related to ad optimization, AdSense, ad network reviews, etc, Ezoic can be a good product to promote. You can earn 3% of the publisher's revenue if the publisher you recommend starts using Ezoic. This means, if you refer a $1000 account, you will be earning $30 per month.
Hootsuite- Hootsuite is a must have tool and if your blog talks about social media, online marketing, you just can't leave Hootsuite as a recommended tool. It does help a ton! Period.
Bluehost- Bluehost is one of the most popular web hosting for WordPress sites. They are pretty consisted with affiliate commissions and one of the best known host to pay their affiliates on time. While a lot of other web hosts are known to cancel affiliate earnings because of fraud and invalid conversions, Bluehost keeps it to minimal.
StudioPress- Genesis framework is used by most popular bloggers because of the features, SEO, and code structure. You can use StudioPress for your visitors and mostly you will have a better conversion rate than any other product.
AdPushup- AdPushup is an ad testing and optimization start which lets publishers increase their ad revenue through optimization. It has been one of the most promising startup in the ad tech and optimization eco-space and have been in traction since inception. They are recently going to launch their affiliate segment so keep an eye on their website.
Viglink- Viglink lets you earn 30% of the revenue they generate from your affiliate conversions for 12 months. It works very well as an additional stream of revenue for you if you've topics related to affiliate marketing.
Adnow- Adnow is an emerging native ad network that shares 5% of the revenue with its affiliates who refer new publishers. Adnow particularly seems to works well for publishers from Europe and Latin America. They are gaining a goos chunck of the market after Outbrain, Taboola, and RevContent.
Wrapping Up-
This is the first post we have covered in the affiliate marketing segment. We hope to take this segment seriously since affiliate marketing ends up making much more money than what normal adsense does for niche blogs and the future of blogs depends a lot on creating micro-niche blogs which are experience driven. Till the time we write some new posts on this segment, keep reading our other posts on ad optimization and reviews.
Our Recommended Tools for Publishers:
Looking to Increase your Ad Revenue:
Get in touch with me for a personalised consultation and increase your ad revenue across native, display, video (instream and outstream), in-app and other verticals. I also assist in customized DFP setup, header bidding, and content creation strategy. My skype id is:
ronniedey
. Feel free to connect!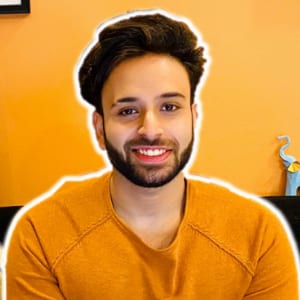 I and my team research various ad networks and can help you increase your overall ad revenue; so you could rake in more greenbacks with the best monetization platforms. Tap into the power of the online publishing business with me. I am just a mail away, so reach out to me if you want to scale up your website revenue. mail: [email protected]