Last updated on July 30th, 2022 at 07:11 pm
Blogging niche has got some of the most exclusive affiliate programs that can fetch you a decent earning if the promotional methods are proper. What is indeed more important is, choosing the right products that can add value to your visitors. Also, involved marketing works best in most cases in such a niche where you review a product only after using it for a substantial time so that you can share your experience and the value that the product has delivered. Listed below, are some of the best affiliate programs for bloggers in the blogging and WordPress niche. I am sure you'd consider using a few of these products/services before you go to review them on your site.
Table of Contents:: Summary
Hide
Publishergrowth: The Revenue Acceleration Platform for Publishers
Blognife is elated to announce the launch of Publisher Growth- a community of publishers that helps you actively accelerate your revenue. This platform assists publishers in growing their traffic and revenue. As publishers, you can share and read reviews of ad networks and hosting companies. You can connect with other publishers to build links for growth and monetization hacks and more. This platform will help you stay up to date with the advertising and publisher ecosystem.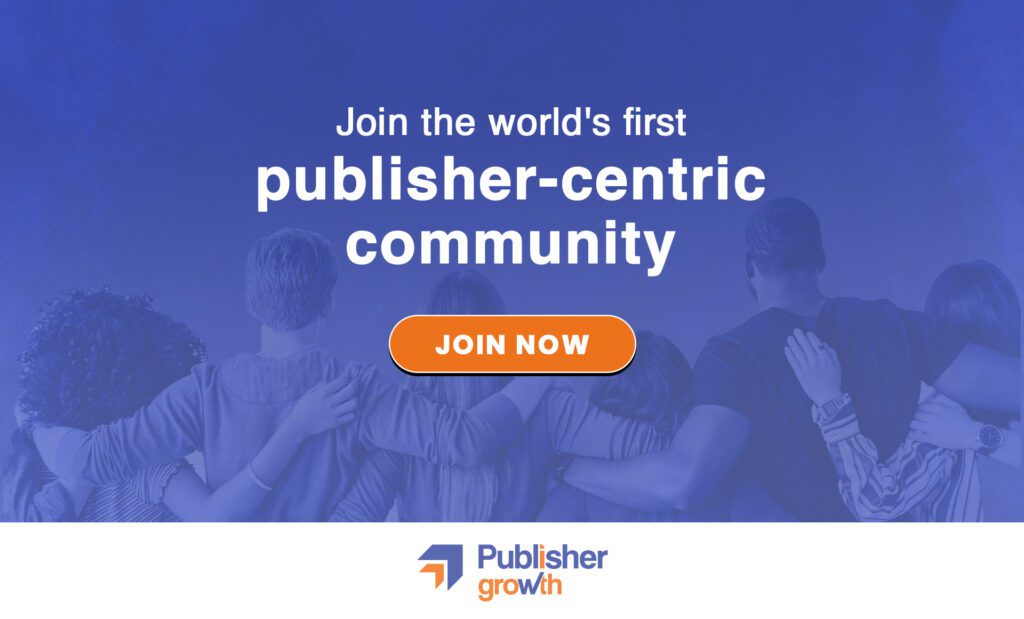 Features:
List of 200+ ad networks to monetize your site across all verticals.
Personalized site audit upon signing up on the platform that can increase your revenue.
Find all upcoming adtech conferences, webinars, and events in one place.
Stay informed with the latest adtech news across the globe.
Best Affiliate Programs for Bloggers and Publishers
Here are some of the best affiliate programs for bloggers and publishers to earn better.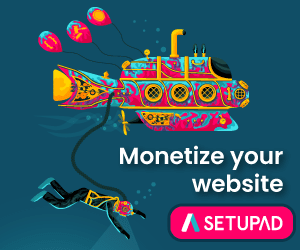 1. Themeforest Themes and Plugins
The Themeforest directory comprises a huge range of premium WordPress themes and plugins. In fact, most of their themes and plugins are used by numerous bloggers and webmasters. Based on your view and experience, you may recommend quite a few products which may range from corporate WordPress themes (Avada, Jupiter, X theme), Newsletter and popup plugins, and mail subscription plugins, marketing tools, and resources.
2. Ezoic
Ezoic is one of the most comprehensive ad testing and optimization companies that can increase publisher revenue through advanced multivariate testing. The system uses ADX ad units and optimizes them for maximum CTRs. Also, you can add in-text ads, native ads, and more from their platform. Ezoic also allows you to set multiple ad networks so that the highest CPM ad gets delivered. Ezoic lets affiliates earn 3% of a publisher's revenue for a lifetime. So, if you refer a publisher who is earning $1000 per month, you will get getting $30 in affiliate earnings each month as long as the publisher uses Ezoic.
3. AdNow
Adnow is one of the fastest-growing native ad networks in Europe and Latin America. They have increased their advertiser base to a 100% geo-fill rate and are accepting publishers worldwide. Unlike Outbrain, Taboola, and RevContent, they don't have a high traffic requirement, and publishers with relatively low traffic page views can join this native ad network. They provide a 5% revenue share for any publisher you refer to their network. You need to signup with Adnow as a publisher and once you're approved, you can view the referral link on the publisher dashboard. You can track your affiliate signups and the revenue each of them is generating for you through the affiliate stats section. Payments are processed monthly via PayPal and so far they have been paying on time. The only affiliate program I am running on Blognife is Adnow and the conversions are good!
4. Udemy
Udemy has grown to become one of the fastest and most promising e-learning platforms with more than 40,000 courses and 10 million students worldwide. The platform sells courses on virtually any topic and as a blogger, you can choose the best Udemy courses and recommend them to your visitors. I would suggest you promote courses which impart value to your visitors and better if you've joined these courses personally so that you can provide your recommendation! Udemy provides a 50% revenue share to its affiliates who bring a sale of any of their instructor's courses. If you run an educational or tech blog, Udemy can be a great opportunity to explore!
5. AdPushup
One of the most advanced and sophisticated ad optimization tools that allow publishers to increase their ad revenue through placement, color, size, and style optimization. AdPushup has helped publishers significantly increase their advertising revenue. They offer a 30-day free trial after which they charge an 8% revenue share which is comparatively less than its competitors and similar companies. They are in the process of launching their affiliate segment to allow bloggers to earn more by simply referring their friends or promoting their product.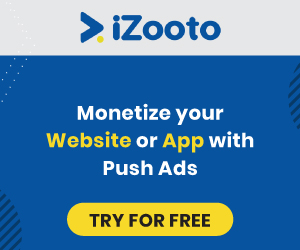 6. Viglink
Viglink is one of the most popular automated content monetization companies that is doing really good. The system is synced in with all major companies (E-Commerce, Saas-based, e-learning, etc) and their content engine automatically creates real-time relevant affiliate links of products that are relevant to the content under the display. The model is well justified for a lot of blogs that have varied content structures and it is very difficult to choose a particular set of affiliate products/programs to promote. Viglink lets you earn 30% of your earnings from every publisher you refer for the first year.
7. Bluehost
Recommended as the best WordPress hosting site, Bluehost has been in business for quite a long time. Getting started with Bluehost is in fact easy and you can get a shared hosting plan for $4 per month. What is more important from an affiliate angle is, that most of the popular bloggers promote Bluehost just because they have a minimum rate of logging invalid sales which could lower your affiliate earnings. Bluehost is recommended by popular blogs like WP Beginner, ShoutMeLoud, and others. Should you consider getting started with a web host affiliate, Bluehost is the best, and even conversions are higher. They pay you $60 per successful sale.
8. Google Apps for Work
By joining the Google Apps Referral Programme, you'll receive $7.5 for every user who signs up using your link. Google Apps for Work gives businesses the tools to get more done with professional email, online storage, shared calendars, video meetings, and more. Share your 
referral link and let others know about the benefits of Google Apps. Your referrals sign up for Google Apps and receive 20% off their first year. You earn US $7.50 per user – up to the US $750 per domain.
9. StudioPress
StudioPress is one of the most popular and widely recommended WordPress frameworks that provides clean codes, professional-looking themes, and robust support.  To get started with StudioPress affiliates, you need to have a ShareASale account, and once you signup, you can get started with StudioPress.
If you're an online blogger, web designer/developer, or website owner looking to generate income and help take WordPress to a higher level by promoting products for the largest and fastest growing online blogging and website platform then our affiliate program is perfect for you. ~StudioPress
10. HootSuite, SlideDeck, Advanced Ads, WebEngage
These are a few additional programs that you may consider promoting. HootSuite is a social media management software, SlideDeck is a slideshow plugin, Advanced Ads Pro is a premium Adsense plugin and Web Engage is intrusive feedback, marketing plugin. You may consider trying these programs based on your audience type.
Best Affiliate Programs for Indian Bloggers
While all these programs are international and anyone from any part of the world can be an affiliate of the following programs, I am segmenting the ones for Indian bloggers. For Indian bloggers, I would recommend the following affiliate programs
i. AdPushup
ii. Ezoic
iii. Adnow
iv. StudioPress
v. Bluehost
vi. WebEngage
Affiliate earnings are highest in the ad optimization industry segment, followed by ad network referrals and then web hosts. So if you haven't started yet, you might consider promoting services that fall in the ad optimization and ad network category!
Summing Up.
It's always easier said than done. Undoubtedly, affiliates can earn you much more than normal AdSense. However, this might take some time if you're getting started. If your blog is already getting good traffic, you might start with a few affiliate programs. The key is to drive your visitors to the affiliate landing pages since sales will come up only at the will of the visitor. The more you refer, the higher will be the chances that you will earn more.
Our Recommended Tools for Publishers:
Looking to Increase your Ad Revenue:
Get in touch with me for a personalised consultation and increase your ad revenue across native, display, video (instream and outstream), in-app and other verticals. I also assist in customized DFP setup, header bidding, and content creation strategy. My skype id is:
ronniedey
. Feel free to connect!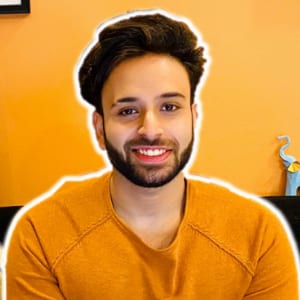 I and my team research various ad networks and can help you increase your overall ad revenue; so you could rake in more greenbacks with the best monetization platforms. Tap into the power of the online publishing business with me. I am just a mail away, so reach out to me if you want to scale up your website revenue. mail: [email protected]