Last updated on January 26th, 2023 at 06:56 am
FastPages has recently gained popularity as an efficient landing page builder, that offers super-fast loading pages and a better conversion rate. You know how important landing pages are to an individual owning a small business, website owners, marketing agencies, and even different affiliate marketers.
With high-quality landing pages, you get more consumer interaction and a better conversion rate resulting in a successful campaign. A landing page builder like FastPages will simplify all the processes required to publish the landing pages. If you study FastPages user-reviews you will see this tool is more user-friendly than the competition.
Every professional internet marketer understands that once you have done all the hard work to generate high-quality traffic, the next significant move is to warm them up and transform into leads, making them take action. So what is the safest approach to get them to convert? A well-built funnel with a super cool landing page, this is just what!
If you own an internet marketing business, especially a website or a marketing agency, what makes FastPages worth your attention? Let us find out in this review of FastPages.
FastPages Promo
Rundown
FastPages.io is a landing page builder that can build lightning-speed landing pages for your business. The key goal of this review is to have an analytical look into what FastPages.io actually has to offer for landing page creation and optimization. Therefore, expect this article to discuss both the pros and cons of FastPages, its ease of usage, design and configuration options, usability and functionality, support, and pricing.
Let's hope that when you get to the end of this article, you will be better informed about how FastPages will help your business.
The X Factor
I will shortly get to the full details of the platform's pricing and packages. Before moving on to the detailed review, I would like to bring your attention to the most attractive offer I have seen on any landing page builder, a lifetime subscription offer.
Let's assume you have thirty long years still in you. If you subscribe to any contemporary landing page builder, you would have to spend more than $50 a month. But, with FastPages, you can get a lifetime subscription deal within $197. How great is that?
Ease of Use
Most users of FastPages.io found the app's ease of usage to be the most appealing feature. The learning curve is not high at all, and the interface is easy to pick up. Besides using it on your computers and PC, you can even do it on your handheld phone!
The one-click publishing features allow you to set up landing pages within minutes. Its flexibility and pace have made it ideal for a busy entrepreneur starting out or an experienced specialist to speed up their work. If you are a marketer or business owner searching for an easy to use quick landing page builder, FastPages.io is here to help you make your life easier.
In several FastPages reviews, you will find users talking about the easy to use interface and its ability to create super-fast loading landing pages. With the quick Publishing Interface feature, you can be confident that no sections of the layout or design are affected, you can create high-quality landing pages super fast.
Oh, did I also forget to tell you? You can now link your domains to the pages through free SSL and DNS. As a result, it will enable you to configure your landing pages according to your needs.
Features
FastPages Demo
1. Unique and Fast.
One of the main factors in converting traffic into customers is the loading speed of a landing page. Pages that are incredibly sluggish to load causes bad browsing experience for the visitors resulting in the visitor to switch to a competitor site or less time spent on a page. And, because of this, the conversion levels could fall by approximately 25%.
FastPages page's key selling point is its interface – it offers ultra-fast loading and publishing times. The interface, when used on the landing pages, promises faster than average loading times.
2. Beautiful Templates.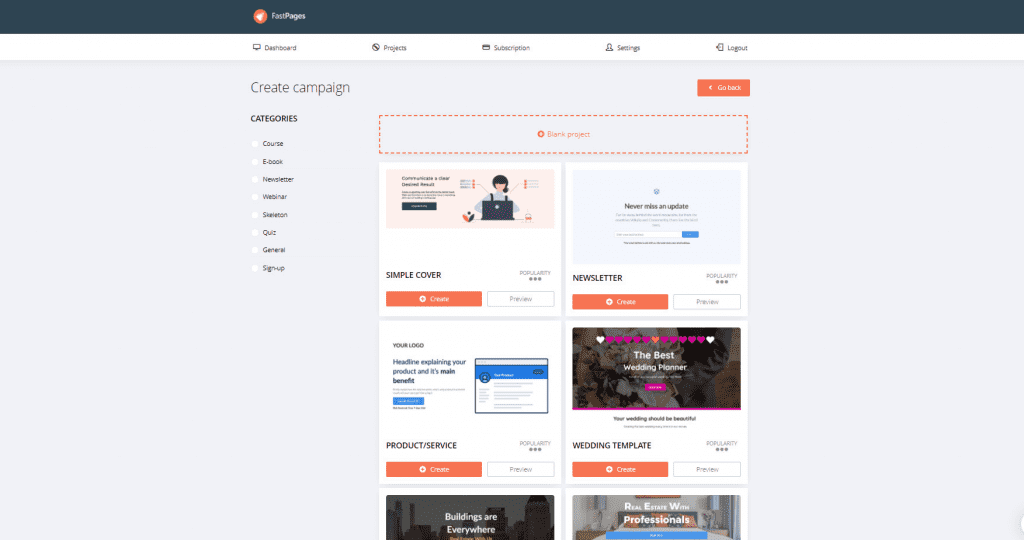 Fastpages.io offers pre-built templates that you can quickly build landing pages with. The platform provides a range of themes to match your company's style of service.
FastPages have also received positive feedback when it comes to updating landing pages. Page editing is absolutely automated when you subscribe to this tool. Instead of using Photoshop or Paint to design page outlines beforehand, the built-in app will help you construct a website and then modify it within a few minutes. The drag-and-drop function is never outdated as well.
3. Integrations
You can connect the lead forms with ActiveCampaign, mail chimp, and more. It supports Zapier, with their Zapier integration feature you can literally connect with thousands of apps.
They have 3rd party integrations like google analytics or you can embed your own custom scripts. FastPages also supports WordPress integrations, you can add landing pages directly to your WordPress with a single click.
They are working on their third-party integrations to add more useful integrations. Soon you will be able to accept consumer purchases through credit and debit cards, Paypal and other payment solutions right off the bat, the landing page. That will be like having a nearby cashier while shopping in the mall.
4. Hosting
FastPages is hosted with Github, a corporation that provides hosting for software development and version control. So, Github Actions for automation is a prerequisite to building the blog. The setup process is incredibly quick – and will take you about three minutes. Moreover, you won't have to know a thing about coding.
As Fastpages.io has built-in automation, you will not have to be burdened with conversion scripts. Just transfer or move everything to Word document or Jupyter Notebook, or some markup folder in a specific tab. And voila, the setup is an instant success!
5. Search Engine Optimization Friendly Pages
FastPages analysis shows that another one of its central aspects is its SEO and mobile web browser optimization. You can create SEO friendly pages with FastPages, It has all the SEO optimization features for a new company looking to get into the top of the search results.
Service
Do you have any concerns about how FastPages landing page builder works? Are you caught in the middle while developing your landing page and need somebody to save your ship?
FastPages has a robust set of features focused on a highly targeted market, and ensures the best customer service out there. Quite a few users have emphasized outstanding customer support with a response time of just five minutes.
Pricing
Pricing is undoubtedly an essential element to consider in our FastPages.io review, perhaps the most important one. Does a FastPages lifetime deal exist? Yes. More importantly, only at $197!
They also have a regular monthly subscription if you would like that before you avail the lifetime deal, starting at only $49 monthly per user. They have a free trial for those who want to get started and see if this platform is right for their needs.
ClickFunnels VS FastPages Comparison.
Does $97/month seem too costly for you? We think so. For big businesses it may be an item that slips seamlessly through the spending while strategizing for big corporations. But, then what about small and medium-sized businesses, small niche marketers, affiliate marketers?
What about the businessmen that are only starting out? The $97 a month plan is a deal offered by ClickFunnels. But at a much cheaper cost, how does FastPages compare to ClickFunnels?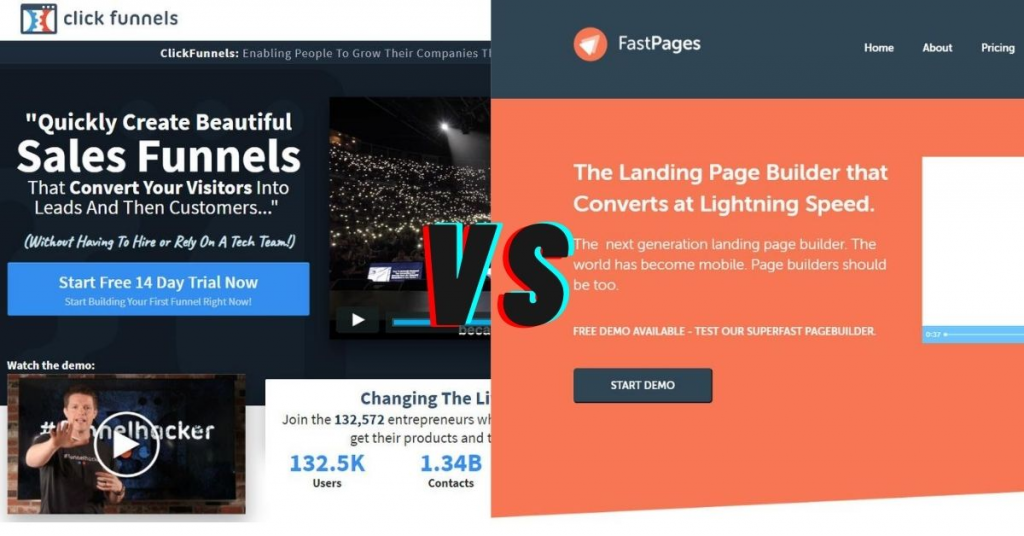 ClickFunnels Features:
$97.00/month
A/B Testing
Analytics
Customizable Templates
Drag & Drop
Form Builder
Real-Time Editing
Responsive
SEO Management
FastPages Features:
$197.00 for lifetime
Analytics
Customizable Templates
Drag & Drop
Form Builder
Real-Time Editing
Responsive
SEO Management
The only feature missing from FastPages is A/B Testing, you have to create separate pages and compare the stats manually. Apart from that, you are getting everything else, that too for a way cheaper rate. So, if you own a small or medium business, I can't recommend this tool enough.
The Bottom Line
FastPages provides easy-to-use apps and excellent functionality to turn your funnel into revenue machines. It streamlines the whole cycle so that users will not have to be stressed about their landing pages.
This landing page builder is suitable for digital marketers, eCommerce owners, and individual affiliate marketers that work with list building, and has the need of creating dozens of high converting landing pages fast and on a budget. With some disadvantages, FastPages is a new landing page builder that is certainly worth giving a try.
I strongly recommend that you take a look at their temporary lifetime deal, if you are not sure about buying the tool, you can also give this landing page builder a try for 14 days free of charge, with their free trial offer, before deciding to buy.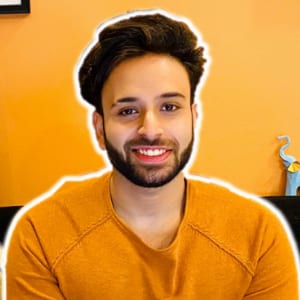 I and my team research various ad networks and can help you increase your overall ad revenue; so you could rake in more greenbacks with the best monetization platforms. Tap into the power of the online publishing business with me. I am just a mail away, so reach out to me if you want to scale up your website revenue. mail: [email protected]