Last updated on July 21st, 2021 at 07:59 am
With several ad networks in the market vying for the attention of digital publishers, it's natural for you to wonder – which ad network will efficiently cater to my website's audience and help me gain maximum revenue? While there's no definitive answer, there's one ad network, in particular, we recommend you try – Media.net.
Table of Contents:: Summary
Hide
Publishergrowth: The Revenue Acceleration Platform for Publishers
Blognife is elated to announce the launch of Publisher Growth- a community of publishers that helps you actively accelerate your revenue. This platform assists publishers in growing their traffic and revenue. As publishers, you can share and read reviews of ad networks and hosting companies. You can connect with other publishers to build links for growth and monetization hacks and more. This platform will help you stay up to date with the advertising and publisher ecosystem.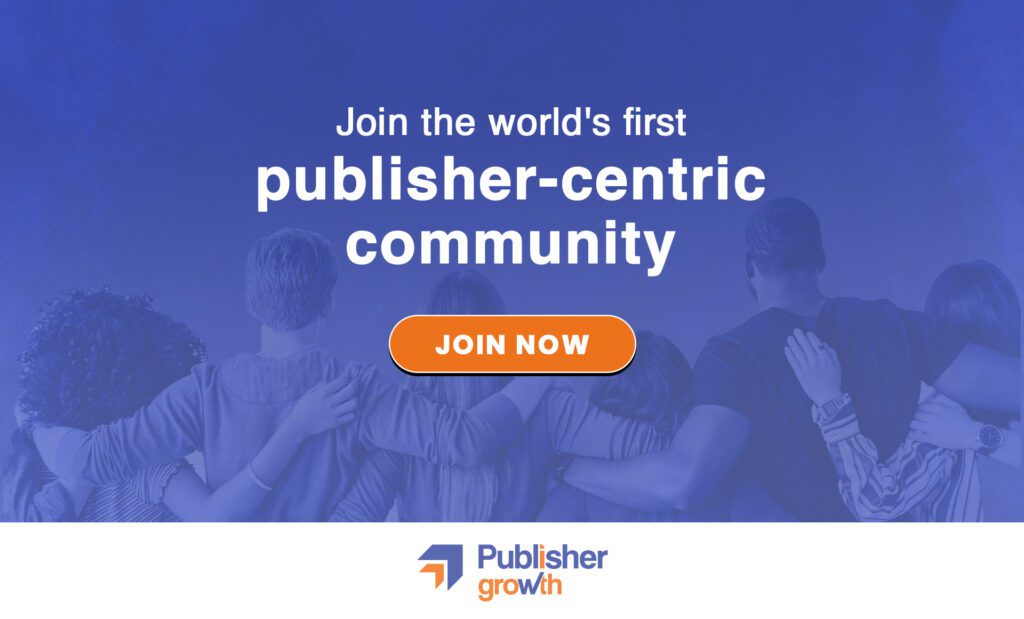 Features:
List of 200+ ad networks to monetize your site across all verticals.
Personalized site audit upon signing up on the platform that can increase your revenue.
Find all upcoming adtech conferences, webinars, and events in one place.
Stay informed with the latest adtech news across the globe.
With over a decade of experience in ad monetization, Media.net has 21,000+ publisher partners and 5,00,000 websites that have generated substantial revenue through its publisher program. Media.net's client roster includes some of the top names in the industry like Forbes, Webmd, MSN, Reuters, and GoodHouseKeeping among others.
We've listed down the top 4 reasons you should sign up with Media.net.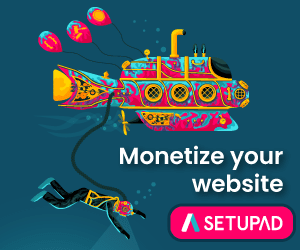 1. The Media.net Marketplace
Media.net provides access to billions in paid search dollars for publishers that historically have only participated in the other half of the digital advertising pie – With unique and exclusive $6 billion search demand from the Yahoo! Bing Network. This is over and above the access to leading DSPs, SSPs, Agencies, and Direct Advertisers. By signing up with them, you get access to the kind of volume and quality of demand that no other ad network offers. So no matter how broad or narrow your niche is, Media.net connects you with the right kind of advertisers for your content. This makes it a one-stop solution for all your ad monetization needs.
What also sets Media.net apart from its competitors is its proprietary contextual technology. With hyper-relevant targeting that focuses on high-intent users, Media.net's contextually relevant ads are likely to offer you a good 2x increase in revenue, once you begin monetizing with them.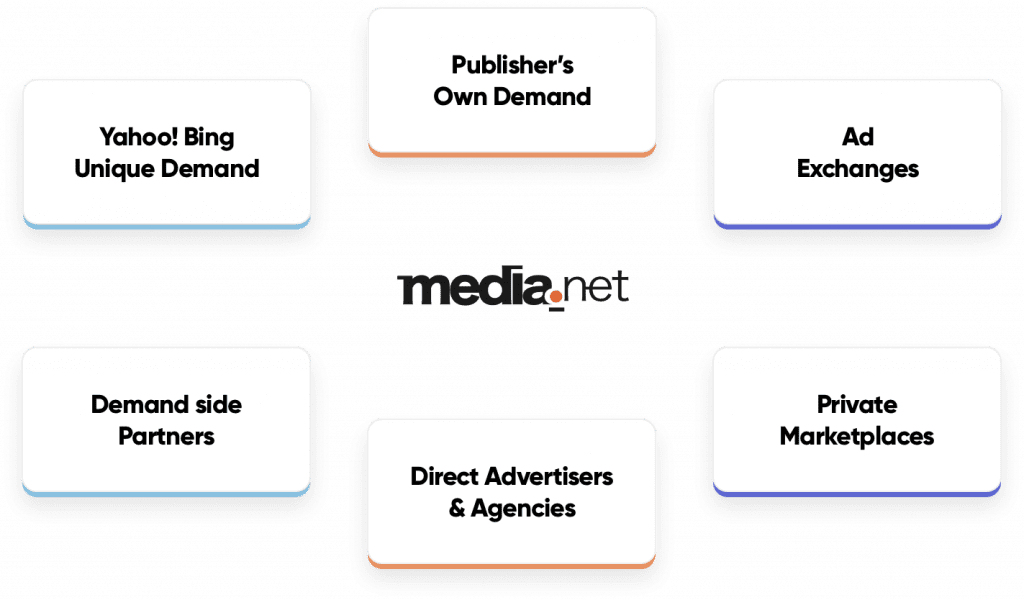 2. Customizable and compatible ad formats
Ads that blend in with your website's design and layout are, in my opinion, the best way to increase clicks and thereby revenue. This is because these ads are non-intrusive and do not disrupt a user's experience. This is one of the top reasons we recommend Media.net. Their ads can be customized to the tee to ensure they match your website's aesthetics. All you need is a single line of code to experiment with multiple ad formats like desktop interstitial ads, in-content ads, mobile docked ads, and below-the-article ads.
Apart from being customizable, Media.net's ads are also compatible across all devices like desktop, mobile, and tablet.
Have a look at their ads in action from their partnership with Forbes.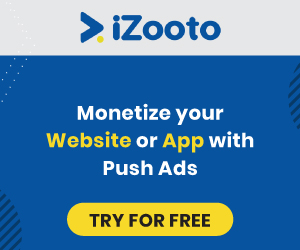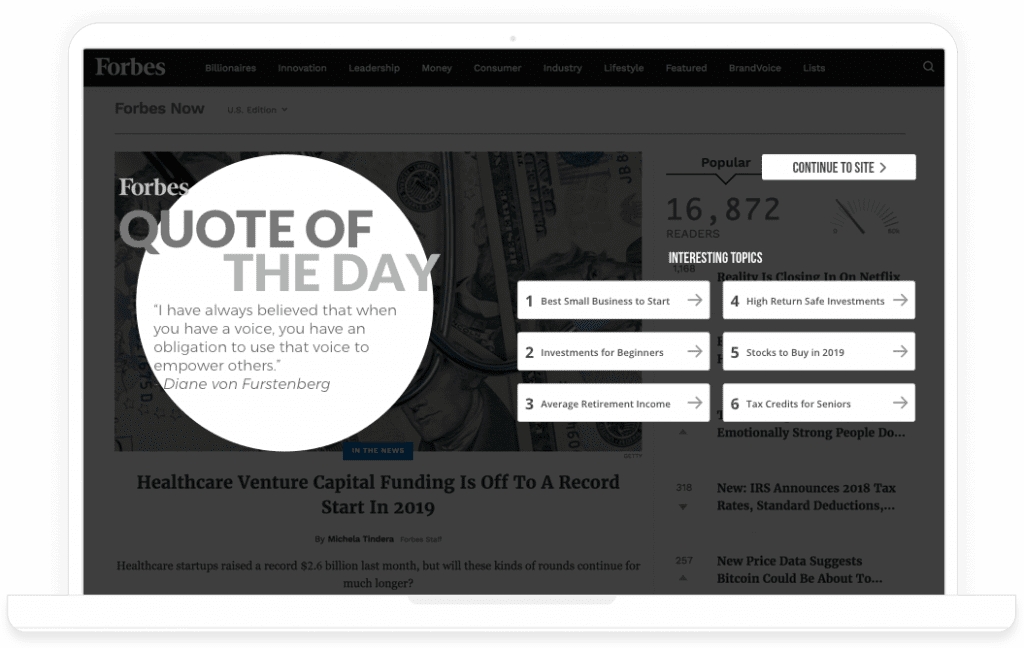 3. Get actionable insights via the Media.net PubConsole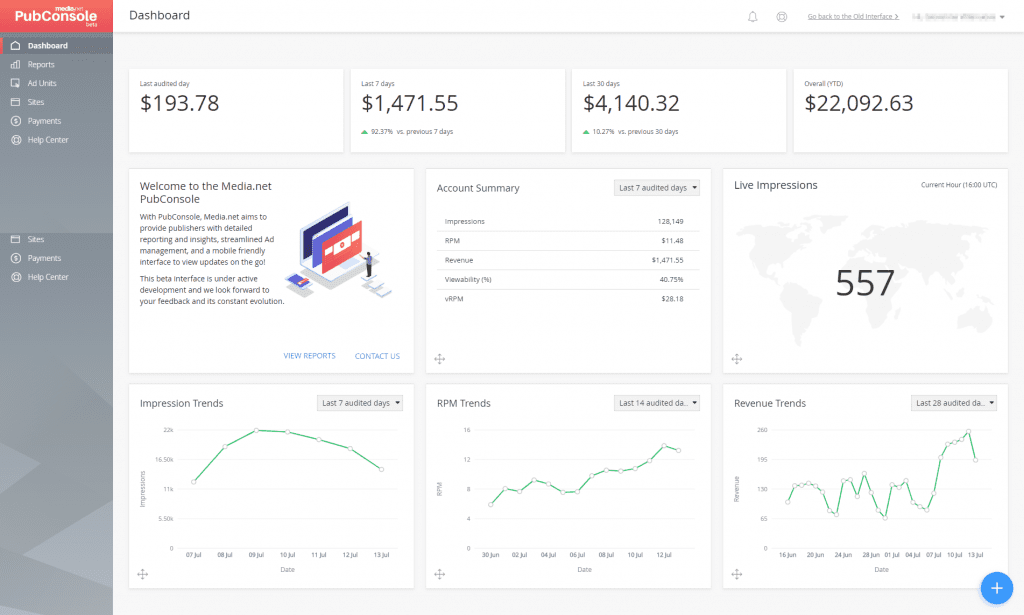 In their continued efforts towards publisher-centric innovation, Media.net's new publisher dashboard, the PubConsole provides a unique experience that allows you to take ad units live within minutes. The PubConsole gives key insights that you can use to refine your ad strategies to meet your business KPIs. Here are some features that we recommend you leverage on:
Create, customize and take live new ad units directly from PubConsole
Manage your Ads.txt from the dashboard itself so you don't miss out on any premium demand.
Understand your data and detect revenue/impression trends through visual analytics for actionable insights
4. Works well with other ad networks
Another great reason why we recommend Media.net is that this ad network is compatible through and through. This means that you can display Media.net's ads without disrupting your current ad set up and alongside ads by any ad network. Media.net works with all other ad networks such as Google Adsense and gives you a revenue hike of up to 2x
The final word
What makes Media.net a uniquely powerful choice for our publishers is the combination of technology which is backed by a decade of evolution and a team of account managers and optimization experts that fine-tune and continuously optimize the contextual engine.Its technology brings the lever of revenue back to your content and gets you all the tools you need to drive growth for the long term. Their Contextual Ads are the industry's leading combination of privacy, technology, and revenue that gets your ready for revenue.
After experimenting with a number of ad platforms that have a variety of services to offer, we've discovered that Media.net makes for a great monetization partner if you're looking for a substantial increase in revenue. In fact, if you sign up now, you can expect to earn a 10% bonus, over and above your regular revenue for the first 3 months.
Our Recommended Tools for Publishers:
Looking to Increase your Ad Revenue:
Get in touch with me for a personalised consultation and increase your ad revenue across native, display, video (instream and outstream), in-app and other verticals. I also assist in customized DFP setup, header bidding, and content creation strategy. My skype id is:
ronniedey
. Feel free to connect!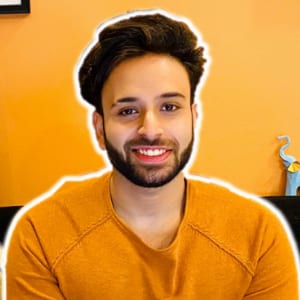 I and my team research various ad networks and can help you increase your overall ad revenue; so you could rake in more greenbacks with the best monetization platforms. Tap into the power of the online publishing business with me. I am just a mail away, so reach out to me if you want to scale up your website revenue. mail: [email protected]