Last updated on July 19th, 2021 at 11:13 am
Some bloggers think that to find success, they need a variety of standalone programs. But these days, you can do everything right from your browser. For example, most browsers come equipped with the latest Flash and Java plug-ins, allowing for increased functionality in terms of both recreation and productivity. Today's browsers are even powerful enough to let you view and share electronic designs online without needing to download any specialized apps. This makes collaboration easier than ever before. If you want to be successful, then you need to make the most out of your browser. For bloggers, this means taking advantage of the many plug-ins available. Here are some of the best plug-ins that every blogger should have.
1. Grammarly
If you want to make your blog posts sound great and ensure that it's optimized for the general reader, then you won't find a better extension than Grammarly. Grammarly not only checks errors in spelling and grammar but also allows you to set the tone of your post. For example, are you looking to Inform or Sell? Appear Knowledgeable or Casual? Sound Friendly or Analytical? Grammarly will check your online write-ups accordingly, and suggest revisions that will allow you to sound closer to your aims.
2. MozBar
When you're looking to push your blog to the first few pages of Google's search engine result pages (SERPs), then you have to be wary of the websites you can link out to. MozBar's free plug-in allows you to see the Domain Authority on every website on the internet. If you weren't aware, Domain Authority (DA) is a search ranking score that predicts how well a website will rank on SERPs. The higher it is, the better the chances. And if you're linking out to websites with high DA, Google's bots will more likely see you as an authority, too.
3. Impactana
You can write great content and never rank high in Google's SERPs simply because your website isn't optimized for search engines. Impactana's Chrome toolbar offers a lot of search engine optimization (SEO) and social media information about your website that can give you valuable insight that can help you create better content. Its two biggest features are calculating "Buzz" or your website's reach on social media and "Impact" or SEO metrics like clickthrough rate, backlinks, and time on page. This way, you know which of your content is working or not, allowing you to pursue blogging practices that show results. Check out our post on SEO tracking tools if you want to learn more about search engine optimization.
4. RiteTag
A big part of blogging is to share your content on social media to improve its reach. A way to optimize its reach here is with the use of hashtags. Users who are interested in a particular hashtag follow it to discover similar posts. Plus, this lets the social media platform categorize your content and show it to users who may be interested. RiteTag shows you how hashtags are performing on Facebook and Twitter. As you're typing out a hashtag, it color codes it green, blue, gray, or red. You want it green or blue. Green lets you know that your post will be seen now, while blue means that it'll be seen overtime. Plug-ins are every blogger's friend, whether you're looking to improve your write-ups or extend your reach. There are plenty of options out there; you'll only have to find the ones that work for you in terms of usability and features.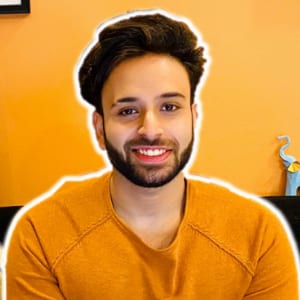 I and my team research various ad networks and can help you increase your overall ad revenue; so you could rake in more greenbacks with the best monetization platforms. Tap into the power of the online publishing business with me. I am just a mail away, so reach out to me if you want to scale up your website revenue. mail: [email protected]