Last updated on April 28th, 2023 at 06:08 pm
Imagine promoting a brand you like and getting paid every time a user takes a particular activity regarding the ad. If that sounds like something you would see yourself doing, you should get to know MyLead, which is an affiliate marketing network that allows Internet users to make money online. The company appeared on the market in 2014, when it was started in Poland. In the year 2020, the company has grown by 1222% and it keeps growing. You can also check out some of the best Amazon marketing software tools for FBA sellers.
But what affiliate marketing is all about, and how to become a part of this profitable market?
You don't need money or fame to become a publisher. On the contrary – everyone can do it and make money by promoting specific brands online. Get on board!
Why MyLead?
Free Access to Crucial Knowledge in Several Languages
The first thing to do if you're starting your career in affiliate marketing is to beat the learning curve. Every industry can seem overwhelming at first, but once you've spent a night or two reading up on the topic – things will become much more manageable. At MyLead, you'll find many resources to help you figure out how to make money on affiliate marketing. 
MyLead offers users access to a vademecum of basic knowledge – that's an excellent place to start. Don't also forget to check out the blog filled with tricks and tips, ebooks, and video tutorials provided by the network. If you require some more information – MyLead offers a unique support system support in nine languages, so you can use it wherever you're from. There's also mentor counselling if you need some one-on-one conversation to help you out.
Huge Amount of Offers
Right now, MyLead offers over 3,000 affiliate programs to choose from. You'll find an offer from global brands like Aliexpress, Reebok, Ikea, or Bitcoin. The website allows you to filter out the category of brands, type of traffic, and the conversion type. One of the main elements you can consider is the model of payment you want to use.
There are many ways to make money in affiliate marketing. One of the most common methods is CPA (cost per action) which means you make profit every time your recipient takes a required action after clicking on your link. It can be anything from filling out a form to taking out a loan. You can also get paid by acquiring a new client. This model, called CPL (cost per lead), is effective when the user is asked to share their data or agree for the company to contact them. There's also a model for getting paid when a user buys something – CPS (cost per sale) and downloads an app – PPI (pay per install).
Once you choose the payment model that works for your campaign, get to work, and the money will be sent to your account. MyLead has 14 days to complete the payment, but you will receive it in just 48 hours in most cases.
Free Tools to Help you Set up Your Ad Campaign
So you've got the knowledge, and you chose an offer, it's time to get down to business and start using the tools to help you promote your links. There are many options to choose from – banner ads, A/B tests, whatever you need. MyLead also offers more advanced tools, like a content locker, which allows you to block access to a specific part of premium content. Once the recipient completes a task of your choice, they can see the rest of the content.
Choosing and Promoting Affiliate Links without Problems
If you're running a global campaign and worried about the website not handling geographical differences well, use Smartlinks. They automatically redirect users to the version of the site in their native language.
If you're putting your links on social media platforms like Facebook, you can run into problems with limits. You don't want your posts to disappear, so a smart move is getting interested in link cloakers. Fortunately, MyLead offers a free link cloaking system for free. It's called HideLink and it works by making bots stay on a safe page and redirecting real users to an advertiser's website.
Some other Tools Available for Free on MyLead Include:
a browser extension,
mobile app,
newsletter management,
postback API,
publish action publication center.
Trust the Professionals
If you want to learn how to get started in affiliate marketing, you should collaborate with an affiliate network that's the best of the best. Maybe the fact that MyLead was awarded the title of the best crypto network and the best e-commerce network in the AFFBANK.COM 2021 should help you with your choice?
If you're looking for users' opinions, check out MyLead reviews and see for yourself.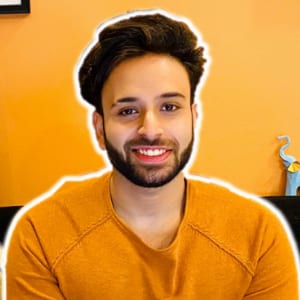 I and my team research various ad networks and can help you increase your overall ad revenue; so you could rake in more greenbacks with the best monetization platforms. Tap into the power of the online publishing business with me. I am just a mail away, so reach out to me if you want to scale up your website revenue. mail: [email protected]