Last updated on January 26th, 2023 at 05:35 pm
Native content ads have become one of the most interesting advertising formats to promote viral stories around the web, as also product-based advertisements. Interestingly, a lot of players have emerged in this field since Google hasn't ventured into it or maybe they realized it much lately. In the post, we'll discuss some of the popular and best native ad networks which you can try this season. Please note that the list doesn't maintain the order of the top 10. I have mentioned the minimum traffic requirement and CPC rates of the above networks to the best of my knowledge. The CPC rates may vary based on traffic demographics and conversion rates.
Publishergrowth: The Revenue Acceleration Platform for Publishers
Blognife is elated to announce the launch of Publisher Growth- a community of publishers that helps you actively accelerate your revenue. This platform assists publishers in growing their traffic and revenue. As publishers, you can share and read reviews of ad networks and hosting companies. You can connect with other publishers to build links for growth and monetization hacks and more. This platform will help you stay up to date with the advertising and publisher ecosystem.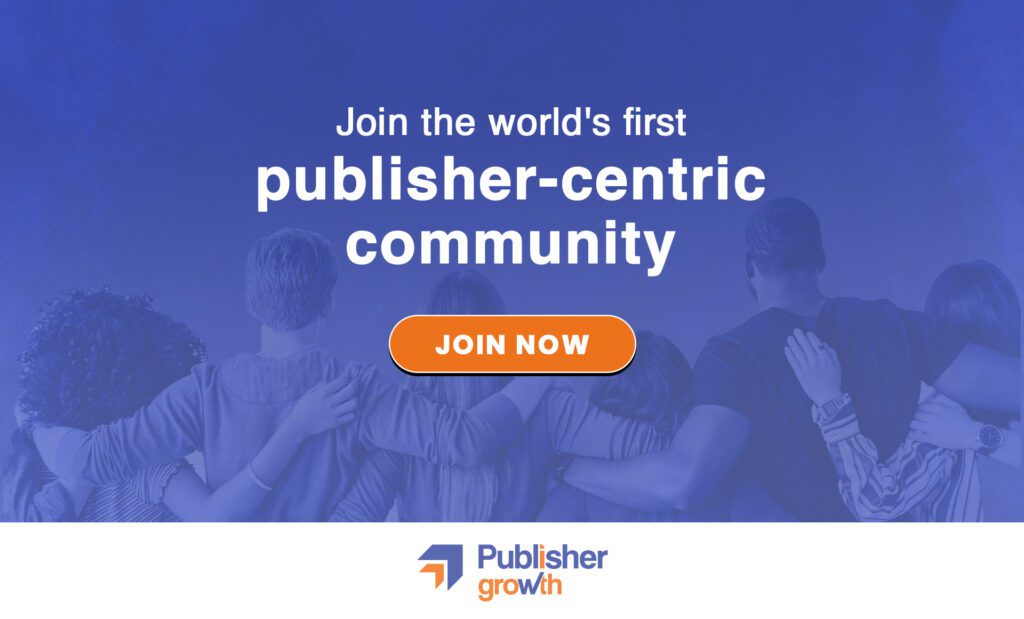 Features:
List of 200+ ad networks to monetize your site across all verticals.
Personalized site audit upon signing up on the platform that can increase your revenue.
Find all upcoming adtech conferences, webinars, and events in one place.
Stay informed with the latest adtech news across the globe.
Top 10 Native Content Ad Networks for Publishers in 2023
Here are some of the best native content ad networks for publishers.
RevContent- High Paying Native Ad Network
RevContent is a big native ad network. They accept publishers with 100,000 page views a day. They pay good rates! However, their ads may look spammy and adult oriented. RevContent claims to provide 150 billion content recommendations per month with an publisher acceptance rate of 2%. Technically, RevContent is only interested in publishers with serious traffic volume and scalability. I couldn't find much info about their median CPM rates. However, I will update this section soon once I have a word with any of the publisher who is using their service.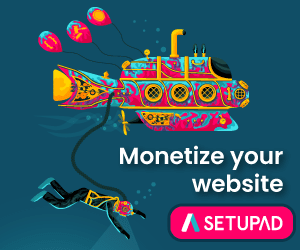 Publisher Traffic Requirement for RevContent
Client's websites should attract substantial page impressions monthly on an average. Publishers who are accepted in the Revcontent network typically have an average of 2-3 million page views a month.
Sites have to ensure that the content they post should be original and fresh. Revcontent is very strict with its copyright laws.
RevContent CPM/RPM rates and Earning Potential
I managed to ask one of my friends about the RevContent. He informed me that they were doing $1+ RPM but over the last month the average RPM is around $0.44 and he expects it to return to the original level once the new ad campaigns begin. You can have a look at the RevContent dashboard and RPM rates here..
SmartyAds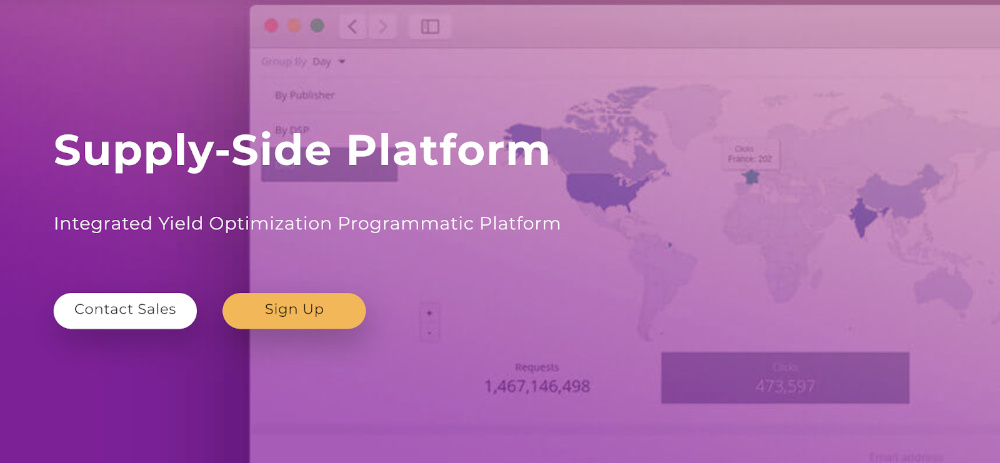 SmartyAds created a largest programmatic ecosystem where publishers can monetize all types of mobile, in-app and desktop traffic via SSP using highly-engaging ad formats like video, display, mobile, in-app, and native ad formats (in-feed, in-app, recommendation widgets, custom and more).
Award-winning technological stack of SmartyAds supports the programmatic infrastructure that connects to the large pool of demand partners (ad networks, ad exchanges, DSPs including SmartyAd DSP), and maximizes the competition so that publishers could achieve highest eCPM and fill rate possible.
Minimum Traffic Requirement for SmartyAds SSP – NA
CPM rates: USD 10 and above for tier 1 traffic.
Benefits of SmartyAds SSP for publishers:
Better brand exposure

. Native ad formats are hard to miss, at the same time, they don't interrupt the user experience, which results in 3x better user engagement, more subscribers, and active followers.

Cross-vertical reach

. Native ad formats are equally effective for different industries and business verticals. You can configure their resolutions and types by using convenient publisher controls.

Global scale. The platform features access to thousands of worldwide advertisers in real-time (North America, Europe, Asia, South America, Africa, Australia, and more).
Header-bidding

. Server-side and client-side solutions for desktop and in-app header-bidding deliver native and other types of ads with minimum latency and help to increase the value of every impression.

Private Marketplace.

Private marketplace is a gateway to custom deals with advertisers. Not available in the

open market, such deals can become an exceptional revenue source

for premium publishers.

GDPR-compliant mediation SDK. Easy to integrate lightweight, GDPR-compliant SDK enables mediation, easy partner management, and seamless rendering of every ad format, including native.
1. Outbrain- The Most Trusted Content Discovery Platform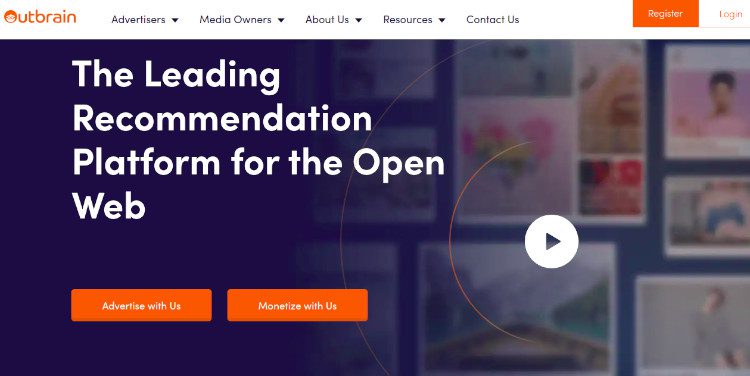 Outbrain is one of the first native ad networks that paved the way and scaled native advertising to a new height. Outbrain provides content recommendation for publishers as well as promoted ads through its WordPress plugin.
Outbrain helps publishers optimize their content, connect with audiences, and create long-term relationships with readers. It's smarter programming that maximizes engagement and delivers higher revenues. Outbrain is a potent and vibrant content marketplace in the online advertising system and has more than 557 million global audiences every month. Its network reaches 200 billion recommendations every month and more than 80% of the world's leading brands use Outbrain to reach their target audience.
Publisher Traffic Requirement for RevContent
OutBrain works with premium publishers. You need to have 10 million page views to be eligible as a publisher in the Outbrain network.
2. Gravity- Personalizing the Internet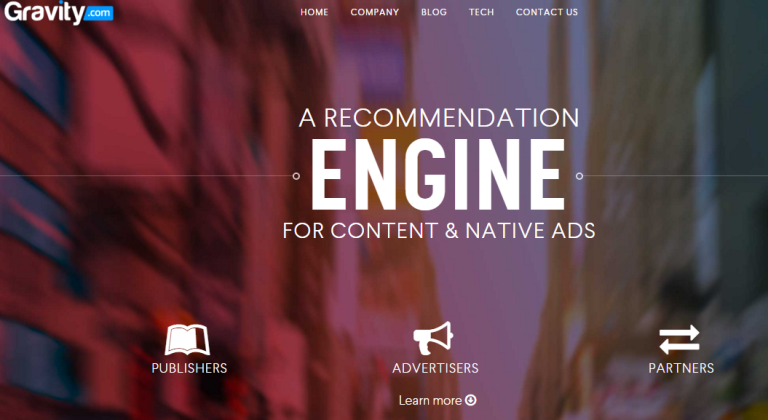 Gravity is a content recommendation engine backed by the AOL network and has some of the biggest publishers like about.com, Huffington post etc. You need to have a minimum of 1 million page views to join Gravity ad network.
Personalized content and native ads- Information overload! People are inundated with information and choices. In this environment, it's hard for people to find the content that will interest them most on your site. Gravity helps your users find compelling content and engage with relevant native ads – enhancing user engagement and generating incremental revenue.
Our interest graph technology enables truly personalized content and native ad experiences – that means a better experience for your users and more coin in your pocket.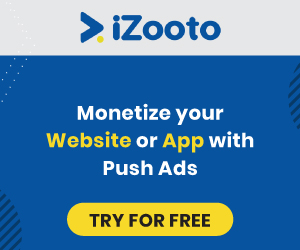 3. Nativo – Native Ad Network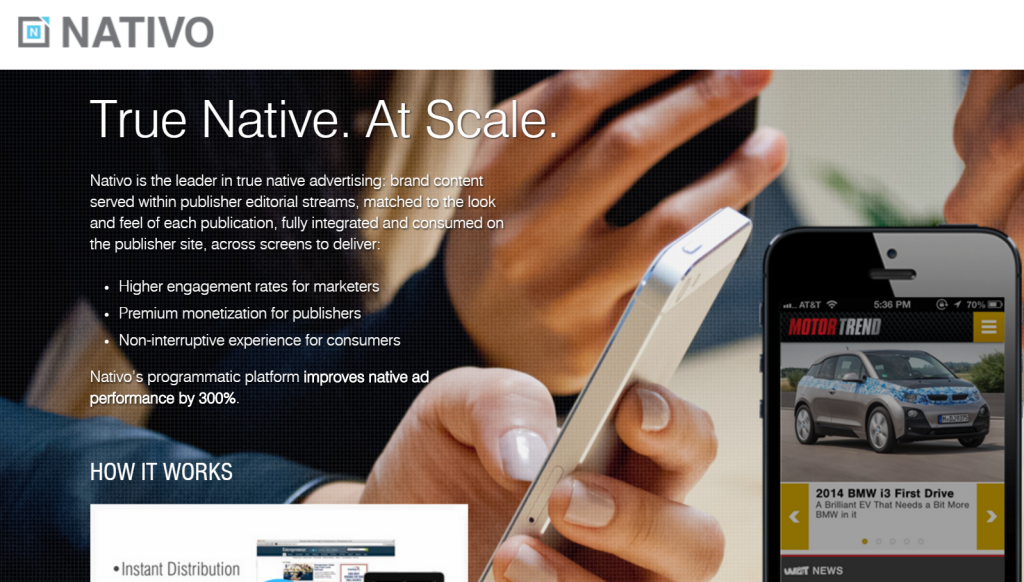 Nativo is the leader in true native advertising: brand content served within publisher editorial streams, matched to the look and feel of each publication, fully integrated and consumed on the publisher site, across screens to deliver. Nativo is a five year old Long Beach, CA startup that aims to simplify this process for all parties involved. It has several premium publishers like- The Street, USA Today Sports Media Group, Source Interlink Media, Kiplinger Washington Editors, Internet Brands, Entrepreneur Media, Investor Place Media, Reader's Digest, and Sandusky Newspapers.
4. Taboola- Native Ad Network for Mid-Sized Publishers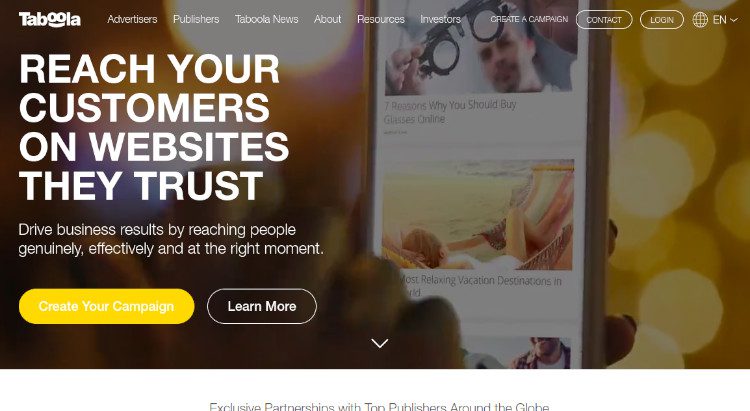 Taboola help advertisers drive traffic and publishers to monetize their web property. Taboola is a good option for Indian traffic as well. I have used Taboola and they provide 1-3 cents for Asian traffic and 10 cents for US traffic. Typically, my overall CPC is around 2-4 cents which is OK since you can use their widget in addition to your existing AdSense. Publishers and advertisers can login through the backstage to check report or create campaigns. If you're looking for a detailed review of Taboola, consider reading this post.
Publisher Minimum Traffic Requirement for Taboola
You need to have a minimum of 1 million page views per month to join the Taboola network. However, it seems that the guys at Taboola are a bit flexible on this, and I got my blog approved with around 3,00,000 page views a month. It has been more than a year since I signed up with Taboola and the current traffic requirement to accept a site might be a bit high.
Taboola CPM/RPM/CPC Rates for Publishers
Taboola is a good alternative for sites which doesn't have a high AdSense RPM but delivers good amount of traffic. Taboola is a pay-per-click network where you get paid only for clicks. Average Cost per click may vary from 2 cents to 5 cents, but is typically low for Asian traffic. Depending on the traffic quality and location, ad RPM can be $2+
If you place one Taboola widget below the content area and one on the sidebar, you can expect a CTR of 3-4%. Also, Taboola offers popup widgets which works good on desktop traffic. You need to get in touch with your account manager for more widget types.
Here is an overall summary of the stats, for around 20 days
Taboola offers CPC model and earnings will get credited everytime an user clicks on a Taboola ad.
5. TripleLift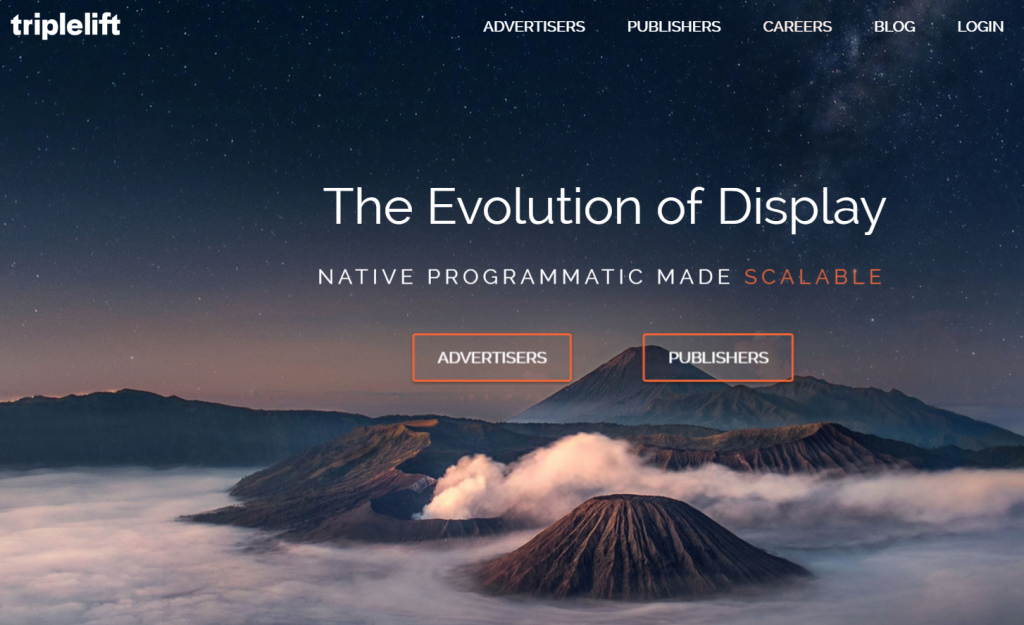 TripleLift is a relatively new native ad network (2013) with a growing number of publishers. I couldn't find much info about them on the website or internet. So, I really can't comment on the legibility of the platform, however, it lets us know in the comments if you have used their service.
6. Native ads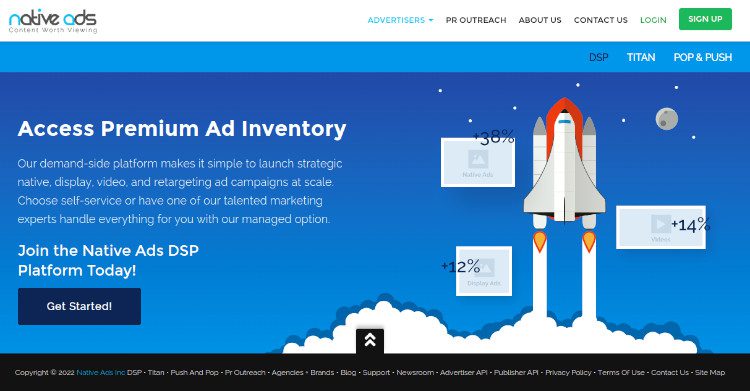 Native ads claim to be a premium native advertising network, which can be run along with AdSense. They have a moderated approval process and responds to your approval status within 12 hours. While I haven't tried this network, I have heard in the comments that they don't pay good rates per click, typically revolves around 1 cent to 2 cents a click.
7. Ads Native
Located in the heart of San Francisco with additional offices in New York City, and India, AdsNative is strategically positioned in both the tech and publishing worlds. According to them, "We love the fast-paced start-up lifestyle and have garnered solid support for our evolving business. Since 2013, our company has raised $11M." Ads Native looks promising, but we are yet to test its scale and reach.
8. Content Ad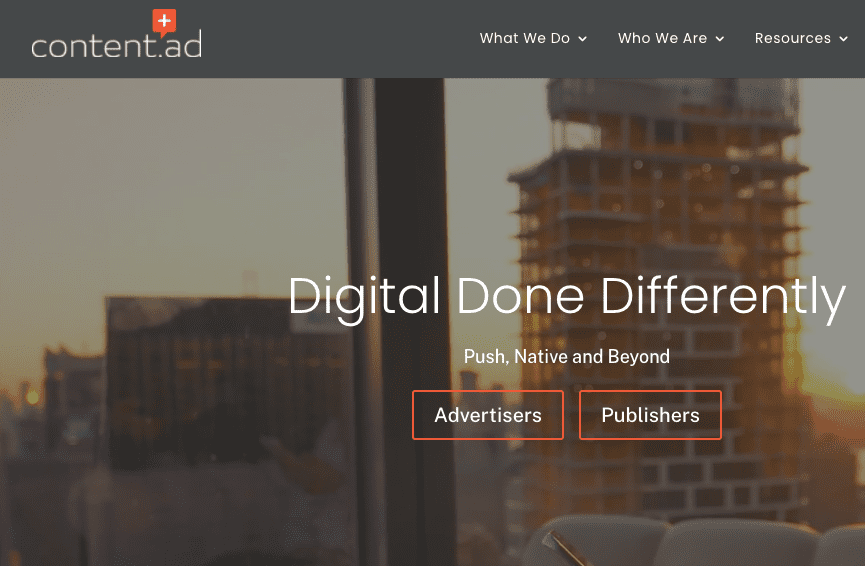 Content ad is a popular name which comes to my mind after Outbrain, Taboola, RevContent. They have a good network of advertisers and publishers. Content.ad widget seems to be cleaner and spam free. I suggest you to try content ad if your website is not approved by RevContent, Outbrain or Taboola. Content.ad provides 100% fill rate and serves 25 Billion page views a month.
9.

Adblade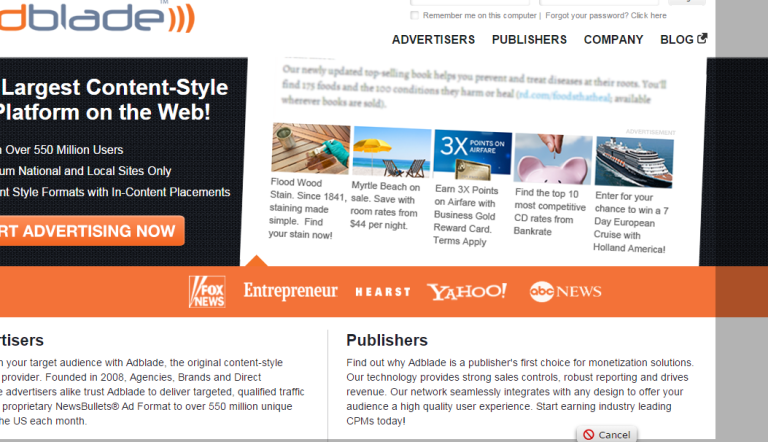 Adblade is a content style and native advertising platform owned by Adiant. Adiant is based in Somerville, New Jersey and was founded in January 2008. According to Ad Safe Media, Adblade is a top "brand safe rated" ad network. Adblade works well if you have a significant amount of US traffic. You need to have a minimum of 500,000 page views to qualify as an Adblade user.
Nester, Disqus, M grid, and ZergNet are among few other popular ad networks. Nester widget allows you to show relevant recommendation from your site or even paid advertisement. However, most of their ad inventory is for US and Europe traffic.
Wrapping Up-
Based on your page views, I am recommending the following ad networks which you may try. I request you to signup with these networks as they are tested to pay you better than other networks. You may save time and effort instead of joining each and every network to test.
Our Recommended Tools for Publishers:
Looking to Increase your Ad Revenue:
Get in touch with me for a personalised consultation and increase your ad revenue across native, display, video (instream and outstream), in-app and other verticals. I also assist in customized DFP setup, header bidding, and content creation strategy. My skype id is:
ronniedey
. Feel free to connect!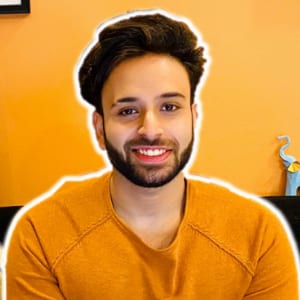 I and my team research various ad networks and can help you increase your overall ad revenue; so you could rake in more greenbacks with the best monetization platforms. Tap into the power of the online publishing business with me. I am just a mail away, so reach out to me if you want to scale up your website revenue. mail: [email protected]