Last updated on July 19th, 2022 at 07:46 pm
Google AdSense is a program that allows publishers in the Google Network of content sites to serve automatic text, image, video, or interactive media advertisements, that are targeted to site content and audience. They can generate revenue on either a per-click or per-impression basis. It has proven itself to be extremely useful in monetizing a website. Criteo is a personalized retargeting company that works online with retailers to serve personalized online display advertisements to consumers who have previously visited the advertiser's website. It enables online businesses to follow up visitors who have left their website without making a purchase. It uses personalized banners which get made with the aim to drive potential customers back to the business website. In this article, we are going through a detailed comparison of Criteo vs AdSense.
Publishergrowth: The Revenue Acceleration Platform for Publishers
Blognife is elated to announce the launch of Publisher Growth- a community of publishers that helps you actively accelerate your revenue. This platform assists publishers in growing their traffic and revenue. As publishers, you can share and read reviews of ad networks and hosting companies. You can connect with other publishers to build links for growth and monetization hacks and more. This platform will help you stay up to date with the advertising and publisher ecosystem.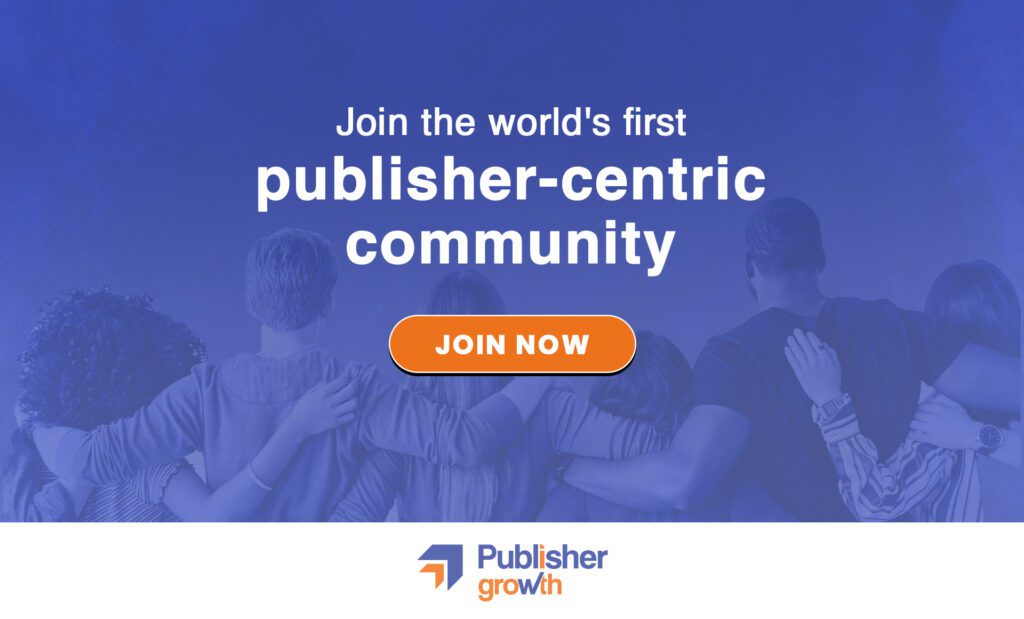 Features:
List of 200+ ad networks to monetize your site across all verticals.
Personalized site audit upon signing up on the platform that can increase your revenue.
Find all upcoming adtech conferences, webinars, and events in one place.
Stay informed with the latest adtech news across the globe.
The ad serving engine of Criteo is incorporated with premium machine learning algorithms. It continuously keeps on learning from all the new data obtained. The accuracy of the prediction and recommendation in serving an ad keeps on improving with every ad that they deliver. In this post, we'll do a comparative discussion of AdSense vs Criteo with respect to their minimum traffic requirement, ad quality, CPM rates, payments, and earnings report. This will help you figure out the better platform to help monetize your website or blog.
AdSense vs Criteo : Minimum Traffic Requirement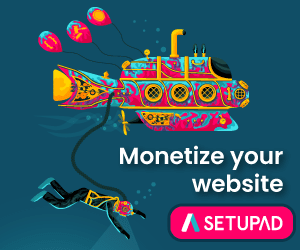 AdSense does not impose any minimum traffic requirement to become a publisher. You only need to be posting frequent substantial content, related to the advertisements to be shown, on your website. The network supports all websites with languages that are supported by Google.
Criteo is mainly a retargeting network and minimum traffic requirement depends on the niche, quality and audience demographics of the site. Their ads do run on publisher sites with low traffic so feel free to sign up. All websites have to be manually approved before joining the network. Acceptance rate is very high and there is no need to worry.
AdSense vs Criteo : Revenue Share Percentage
The publishers get 68% of the revenue if AdSense is used to display content advertisements. The share drops down to 51% if the platform is used for the search. The rest of the share goes to Google. The percentage is kept constant irrespective of the demographic of the publishers.
There is no information available about Criteo's revenue share percentage with the publishers. The network has not made it public, as of yet. We'll update this as soon as we get the requisite information.
AdSense vs Criteo : Ad Quality
Since AdSense is a product of Google, it has global reachability. Therefore, it displays the advertisements in high quality on the network. It has the display as well as banner advertisements and offers CPC type revenue.
Criteo has a network of over 10,000 publishers across 87 countries and displays very high-quality advertisements. The network's product is a form of display advertising. Their personalized retargeting solution displays interactive banner advertisements which are generated based on the online retail browsing preferences and products for each customer. The solution operates on a pay per click or cost per click (CPC) basis. This means that advertisers pay only for the consumers that click on the banner and return to their website.
AdSense vs Criteo : Publisher List
A large number of companies around the globe use AdSense. The top ones using the network are HubPages, eBay, Times Network, and Mashable among others.
Criteo has an extensive range of publishers which include Reader's Digest, abc Network, Guardian, and USA Today, just to name a few.
AdSense vs Criteo : CPM and RPM Rates
AdSense has a high rate for its publishers providing anywhere in the range of USD 1 to 3. The average RPM is about USD 5 to 10 for broad niches and up to USD 100 for competitive niches with high CPC. They have a very high fill rate.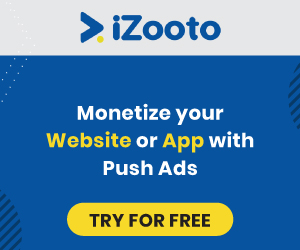 Criteo pays CPMs which are almost 2-3 times of the AdSense CPM. However, the fill-rate is around 10-40%. Their CPMs can be anywhere around USD 1 to 5 per 1000 ad impressions. It works well for blogs which are focused on shopping, travel, and lifestyle and can monetize the North American and European traffic. Additional retargeting solutions operate on a cost per thousand impressions (CPM) or cost per engagement (CPE) basis.
When you set up Criteo on your website, make sure that it is set up with DFP passback ad units behind it. Check the passback ad impression discrepancies on a daily basis. Once you start with this setup, you can slowly begin opening up the frequency cap if their fill rates get better and optimally place them in your stack as you see what kind of consistent CPM you get from them over the next while.
AdSense vs Criteo : Payments and Earnings Report
AdSense has a monthly payment cycle and the earnings get collected over the course of a month. At the beginning of the following month, the earnings are finalized and are posted to the balance. The minimum payout threshold for AdSense is USD 10. There are various payment options available which include transfer through check, EFT, Western Union, and Rapida. Reporting is one of the highlights and major advantages of Google AdSense. Unlike some networks that report with a lag of 24 hours or more, AdSense delivers results in real time.
Criteo also follows a monthly payment schedule, via ACH. The network has a payout threshold of  50€/£/$/ or 150R$, or 5,000¥. The network supports a quite simple report because of which you cannot analyze in more detail about the traffic that you are receiving and the revenue that you are generating.
Criteo Publisher Marketplace
Publishers can signup to Criteo marketplace and get access to more than 17,000 retail brands using their advertising solutions. Publishers can see 20-40% of their traffic monetized by Criteo at CPM rates much higher than AdSense. However, Criteo is sunsetting its Publisher marketplace and would be buying inventory directly from Ad exchanges, SSPs, and its Header bidding suite. This means that publishers can no longer signup with Criteo and earnings for existing publishers will be sent by the end of January.
Criteo Direct Bidder
Criteo has developed its own header bidding suite that helps publishers make more of every impression. Criteo Direct Bidder maximizes revenue by directly connecting your premium inventory to Criteo's premium demand. That means you retain the full value of every impression Criteo buys — including standard display, native ad units, and select ad-blocked impressions.
Signup with our Partner: AdPushup
Looking to bump up your ad earnings this year? Our partner AdPushup can help you increase your ad revenue using ad layout optimization tool, header bidding, high-yield ad formats, and global demand from partners like Google AdX, AppNexus, Rubicon, Criteo, and others. Just select the ad units you want to run, generate the ad codes, and they'll start serving ads from the best brands, advertisers, and campaigns on your website. Sign up here to request a demo.
Verdict
The main advantage of AdSense is that it offers a deep pool of advertisers. This means that the technology can rotate through a wide variety of ad types until it finds a specific category or even specific ad that performs well on the website. With more advertisers available to offer up as potential matches for publishers, AdSense delivers a revenue per thousand page views metric that exceeds the vast majority of competitors.  From this comparative discussion of AdSense vs Criteo, we can say that since Criteo is mainly a retargeting website, it is a good method of monetizing the potential customer base. It uses AdSense as a fall back so it is well worth a try. Along with AdSense and Criteo, Media.net can be a good source of additional revenue for publishers (if you've good US traffic).
Our Recommended Tools for Publishers:
Looking to Increase your Ad Revenue:
Get in touch with me for a personalised consultation and increase your ad revenue across native, display, video (instream and outstream), in-app and other verticals. I also assist in customized DFP setup, header bidding, and content creation strategy. My skype id is:
ronniedey
. Feel free to connect!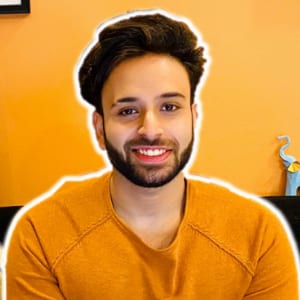 I and my team research various ad networks and can help you increase your overall ad revenue; so you could rake in more greenbacks with the best monetization platforms. Tap into the power of the online publishing business with me. I am just a mail away, so reach out to me if you want to scale up your website revenue. mail: [email protected]