Last updated on January 26th, 2023 at 04:50 pm
The advertisement industry today has the power of building your brand by reaching millions of viewers across the globe, in just click. The right kind of ads can compel an audience to visit advertiser's website and ultimately, lead to conversions. On the other hand, the wrong ones can totally drive away visitors. Therefore, it is essential to decide on a suitable ad format to generate maximum revenue out of it. With several ad formats available on the web, site owners have several options to endorse products. Among these, interstitial ads have become seemingly prevalent in recent times, fetching higher revenues.
Publishergrowth: The Revenue Acceleration Platform for Publishers
Blognife is elated to announce the launch of Publisher Growth- a community of publishers that helps you actively accelerate your revenue. This platform assists publishers in growing their traffic and revenue. As publishers, you can share and read reviews of ad networks and hosting companies. You can connect with other publishers to build links for growth and monetization hacks and more. This platform will help you stay up to date with the advertising and publisher ecosystem.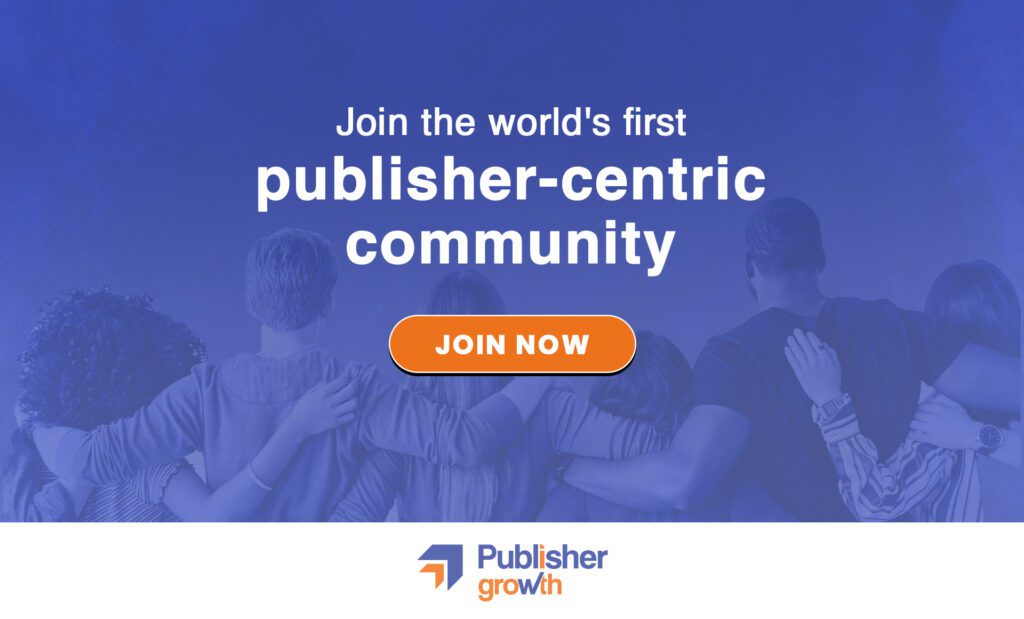 Features:
List of 200+ ad networks to monetize your site across all verticals.
Personalized site audit upon signing up on the platform that can increase your revenue.
Find all upcoming adtech conferences, webinars, and events in one place.
Stay informed with the latest adtech news across the globe.
Interstitial ads are popularly known as full-screen ads, ones that cover the entire user screen. They are placed very tactically at natural transition points like changing levels in a game or while switching web pages. Usually, the interstitial ads show a countdown timer where users have a choice to click on the close button and skip the announcement after the timer ends. Or the user, if interested in the product ad, can click on it and continue visiting the advertiser's website. Being 10 times the size of the banner ads, the most significant advantage of this ad format is that it takes up the entire screen space, making the message visually compelling. Although it sounds intruding taking up the whole user-space, they get triggered in very logical instances. So it doesn't disturb the overall user experience.
Here's a quick list of Interstitial ads overall performance –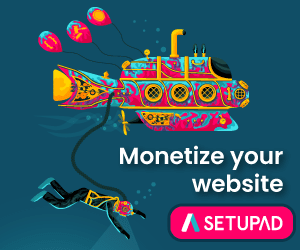 eCPM (USA): $3.50 on Android / $7.2 on iPhone (eCPM refers to what you earn for every 1000 impressions)
CTR (per 100K Impressions): 5.7% (CTR refers to the percentage of users clicking on your ad after viewing it)
Impressions: Millions
Fill rate: 80-90% (Fill rate being the percentage of times an app publisher displays an ad successfully out of the number of times the ad is requested)
Hence, you can actually see that interstitial ads clearly scores good in terms of user engagement and earning CPMs.
Admob Interstitial CPM Rates 2018
Coming to Ad networks, Admob clearly is a renowned platform, now owned by Google. With over 1 million Apps running Admob, it has been successfully achieving a 200% increase rate in the CPM's since 2013. Out of all the formats supported, Admob interstitial CPM can be very good for publishers.
There's no doubt that mobile traffic is not easy to be monetized. Without proper incoming of visitors, the CPC and CTR rates tend to be less. AdMob is based on a CPM based earning model, though there is also some CPC advertising available. The revenue fetched depends highly on the traffic location. Admob provides a feature "Allow & block ads" that allows the publishers to be in control of the ads that are shown on their apps.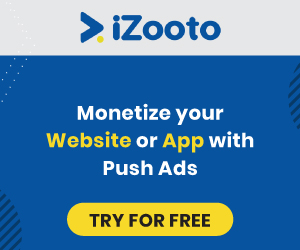 The revenue is highly dependent on the location of the traffic. The average revenue per mile (RPM) for androids is the range of 15 cents to $1.50, whereas, for iOS, it is between 20 cents to $2. The Interstitial ad units, in fact, have a higher RPM rate of $2 to $4 for Android and $3 to $5 for iOS. The network also offers a reasonable fill rate, which pretty competitive in the industry. Here, as you can see, Admob has filled 3000 impressions, and the NET revenue is $4.75. This gives an eCPM of $1.52. Since all the traffic for this app is from India, the CPM is in the range of $1.5-$2. This will further increase if you've global traffic with some visitors coming from tier one countries.
Overall, AdMob offers one of the best CPM rates in the industry to monetize your mobile app traffic. For Interstitials, it is essential to optimize the placement of your ads to generate maximum revenue without disturbing the user experience. This can be achieved by adding specific third-party plug-ins as well. It is also an ideal platform to get started with for the Start-up companies to supplement their ad revenues. You can, therefore, check the Admob Interstitial ad guidance to get an overview of better implementations to get better outputs. For detailed information of the Admob earning model and payment proof, you can click here.
Admob Interstitial CPM Rates Country-wise Breakdown
In the table below, we have shared Admob interstitial CPM for the following countries- US, UK, Germany, Canada, India, Nigeria, Pakistan, and Indonesia. As you can see, the interstitial CPM is quite high for countries like the US and Canada. Indonesia is an emerging market when it comes to in-app advertising, and we do see promising CPMs from South Asia. However, both India and Pakistan need time to emerge in the in-app advertising segment as the CPM rates are quite low here.
Additionally, now you can make use of the rewarded video ads from your Admob account to further monetize your app inventory. Using a proper mediation platform can increase your overall revenue from apps. We wish you all the best in increasing your ad revenue from Admob and other mediation platforms.
Our Recommended Tools for Publishers:
Looking to Increase your Ad Revenue:
Get in touch with me for a personalised consultation and increase your ad revenue across native, display, video (instream and outstream), in-app and other verticals. I also assist in customized DFP setup, header bidding, and content creation strategy. My skype id is:
ronniedey
. Feel free to connect!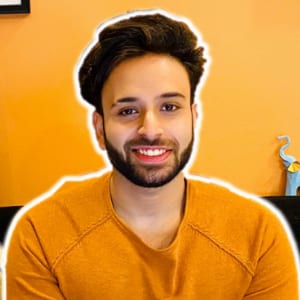 I and my team research various ad networks and can help you increase your overall ad revenue; so you could rake in more greenbacks with the best monetization platforms. Tap into the power of the online publishing business with me. I am just a mail away, so reach out to me if you want to scale up your website revenue. mail: [email protected]