Last updated on July 20th, 2022 at 07:15 am
It's not a surprise anymore that advertising has the power of making or breaking your app. The right kind of ads can attract your customers, ultimately leading to conversions. However, the wrong ones can drive them away. Hence, advertising in the right format is crucial to monetizing your site or app without losing customers. While there are numerous ad formats to choose from, interstitial ads and Banner ads are the most popular ones preferred by the site owners.
Table of Contents:: Summary
Hide
Publishergrowth: The Revenue Acceleration Platform for Publishers
Blognife is elated to announce the launch of Publisher Growth- a community of publishers that helps you actively accelerate your revenue. This platform assists publishers in growing their traffic and revenue. As publishers, you can share and read reviews of ad networks and hosting companies. You can connect with other publishers to build links for growth and monetization hacks and more. This platform will help you stay up to date with the advertising and publisher ecosystem.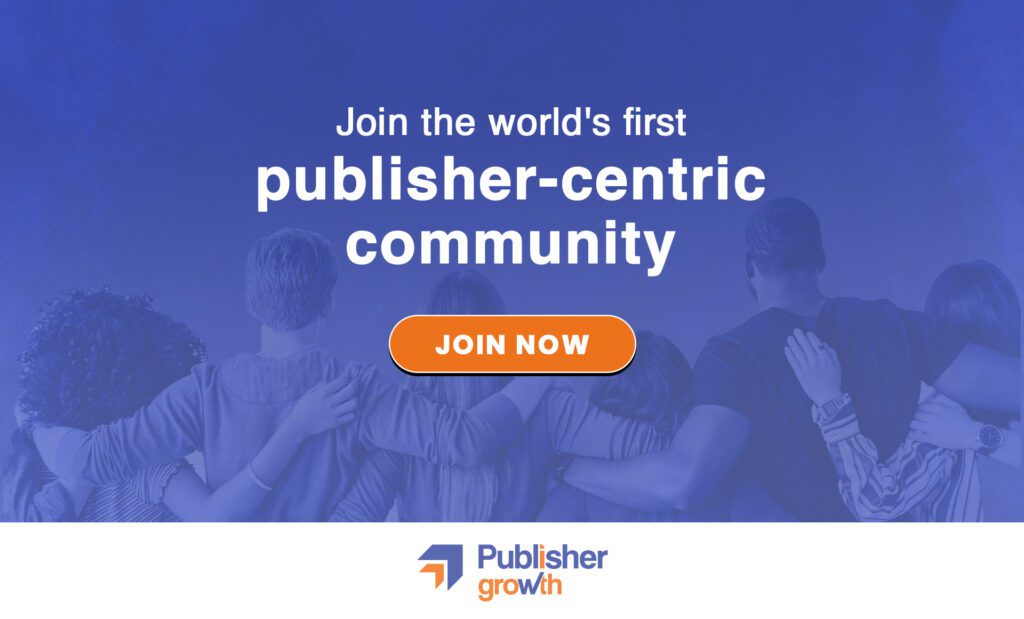 Features:
List of 200+ ad networks to monetize your site across all verticals.
Personalized site audit upon signing up on the platform that can increase your revenue.
Find all upcoming adtech conferences, webinars, and events in one place.
Stay informed with the latest adtech news across the globe.
Interstitials
These ads are full-screen visuals that cover the entire screen of the user's app or site.  They usually pop up during natural switch points in the flow of surfing, such as in between games, while browsing between web pages, or even prior to reaching a search destination. Normally the interstitial ads show a countdown timer where users can tap the close button to skip the ad once the timer ends. The major thing that works in favor of the interstitial ad is that they take up the entire screen space, making the message visually compelling.
Banners
These ads are basically rectangular graphic displays that extend across the top, bottom, down right or left sidebar of a site or app. Banner ads are not text-based. They are rather image-based and hence are popular ad formats for website advertising. The main objective of banners is to promote brands or products for attracting visitors from the host website to the advertiser's website. This generates traffic to the particular website by linking to it.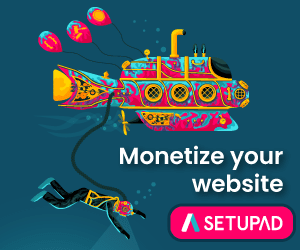 Choosing a particular ad format among others is largely dominated by the type of product you want to promote. So before finalizing your desired ad formats, it is critical to realize that no ad format is competent enough to encapsulate your entire list of demands. In fact, every format has its pros and cons. Let's compare these two in terms of a few significant factors –
While you are targeting to maximize your consumer reach with visually appealing ads, poor ad placement can ruin all for you. Deciding on when and where to place an ad is equally important as garnishing the ad with high-impact messages. Though there is no clear cut barometer to plan this. However, there are certainly certain aspects you can consider given the type of ad format you are working on.
Banner Ads

are like those silent guests. These ads wordlessly sit on any edge of the users' screens without interfering with the content. That is either on the

top, bottom, down right or left sidebar of a site or app.

Interstitial ads

, on the other hand, wrap the entire screen space. Being highly compelling and 10 times the size of the banner ads help to get gain complete user attention.
Performance:
Now, Performance is indeed an important criterion to decide on an ad format. There are several dynamics to take into account, such as –
Here's a data excerpted from AdtoApp.com on the performance of both the formats –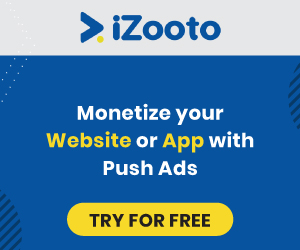 Banner Ads CPM Rates vs Interstitial Ads CPM Rates
eCPM

(USA): $1.2 on iPhone/$0.57 on Android

CTR (per

100K

Impressions

)

: 0.23%

Impressions: Billions

Fill rate

: 20-30%
eCPM

(USA): $7.2 on iPhone/$3.50 on Android

CTR (per

100K

Impressions

)

: 5.7%

Impressions: Millions

Fill rate

: 80-90%
So, you can see that interstitial ads clearly beat banner ads by a mile in terms of engagement. However, not to forget, when it comes to the whole UX, Banners give the brands the opportunity to be in the presence of the user without intrusion.
UX (User Experience):
Well, it all comes to UX ultimately. Because as an advertiser, winning an audience is all you are aiming for, an ad should be designed as such it delivers an overall soothing experience to the user. It must not be intrusive at all. So planning the journey of an ad UX can help you instill brand loyalty.
Banner Ads

are prone to what is known as "banner blindness". That is because users barely pay attention to the banners appearing in the corners of their screens. The user simply dismisses it. Also due to the size of the ads, users accidentally tend to click on it instead of closing.

Interstitial ads, although intrude the user attention because of its bigger size, but they do so in very logical instances like natural transitions during levels of a game or while surfing from one page to another.
Here's a quick list of Pros & Cons of Banner Ads:
PROS:
Cost-effective

No Interruptions

Higher Delivery

Tailored to user specifics
CONS:
Less Engaging – Users do not click on the ads

Less Noticeable – Very Small
Here's a quick list of Pros & Cons of Interstitial Ads:
PROS:
Larger space

Visually compelling

High conversions

Broader message, exposure and memorization rate
CONS:
Users bounce – Ad gets in their way

Can be little intrusive depending on user specifics
High converting traffic would yield better CPM rates for both banner and interstitial ads.
Final Thoughts!
Well, practically there is no ideal ad format available. Publishers are required to research and experiment with the formats to develop an effective ad strategy depending upon individual requirements. For some, CTR might be more important than revenue. For some, the brand promotion might be of greater value even if it means a higher bounce rate. There'll always be risks involved. Moreover, marketing is a field highly influenced by customer behavior. So it would be best to study how your target audience will respond to a particular ad format or a combination of formats suitable for your brand.
Our Recommended Tools for Publishers:
Looking to Increase your Ad Revenue:
Get in touch with me for a personalised consultation and increase your ad revenue across native, display, video (instream and outstream), in-app and other verticals. I also assist in customized DFP setup, header bidding, and content creation strategy. My skype id is:
ronniedey
. Feel free to connect!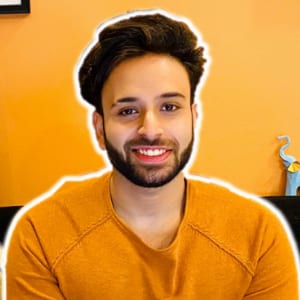 I and my team research various ad networks and can help you increase your overall ad revenue; so you could rake in more greenbacks with the best monetization platforms. Tap into the power of the online publishing business with me. I am just a mail away, so reach out to me if you want to scale up your website revenue. mail: [email protected]