Last updated on April 6th, 2022 at 11:17 am
iZooto helps publishers with audience building and driving user engagement using web push notifications. Over 15,000 marketers use iZooto to push over 10B notifications a month, making iZooto the second-largest push notification platform in the world. iZooto is based on the simple premise – In the world of walled gardens, publishers must own their audience and invest in building their media assets. iZooto allows publishers to tap into web push notifications for driving traffic and monetization using native content ads. Unlike conventional display ads, native content ads served on push notifications attract CTRs up to 2% – 3%. Publishers working with iZooto are now able to generate 15-20% of their traffic using push notifications and increase their revenue by 15%.
Table of Contents:: Summary
Hide
Publishergrowth: The Revenue Acceleration Platform for Publishers
Blognife is elated to announce the launch of Publisher Growth- a community of publishers that helps you actively accelerate your revenue. This platform assists publishers in growing their traffic and revenue. As publishers, you can share and read reviews of ad networks and hosting companies. You can connect with other publishers to build links for growth and monetization hacks and more. This platform will help you stay up to date with the advertising and publisher ecosystem.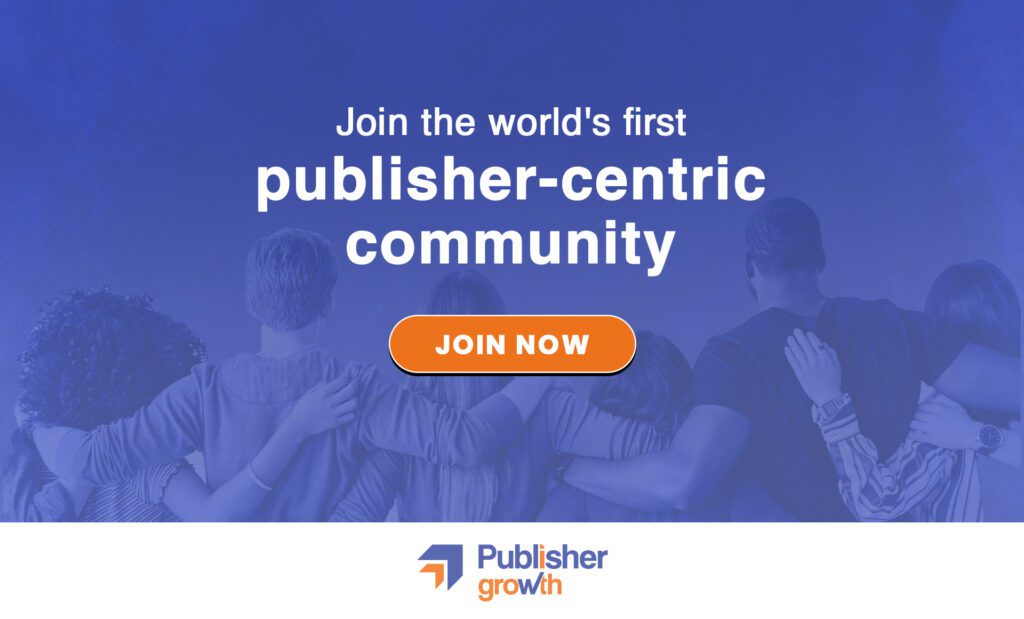 Features:
List of 200+ ad networks to monetize your site across all verticals.
Personalized site audit upon signing up on the platform that can increase your revenue.
Find all upcoming adtech conferences, webinars, and events in one place.
Stay informed with the latest adtech news across the globe.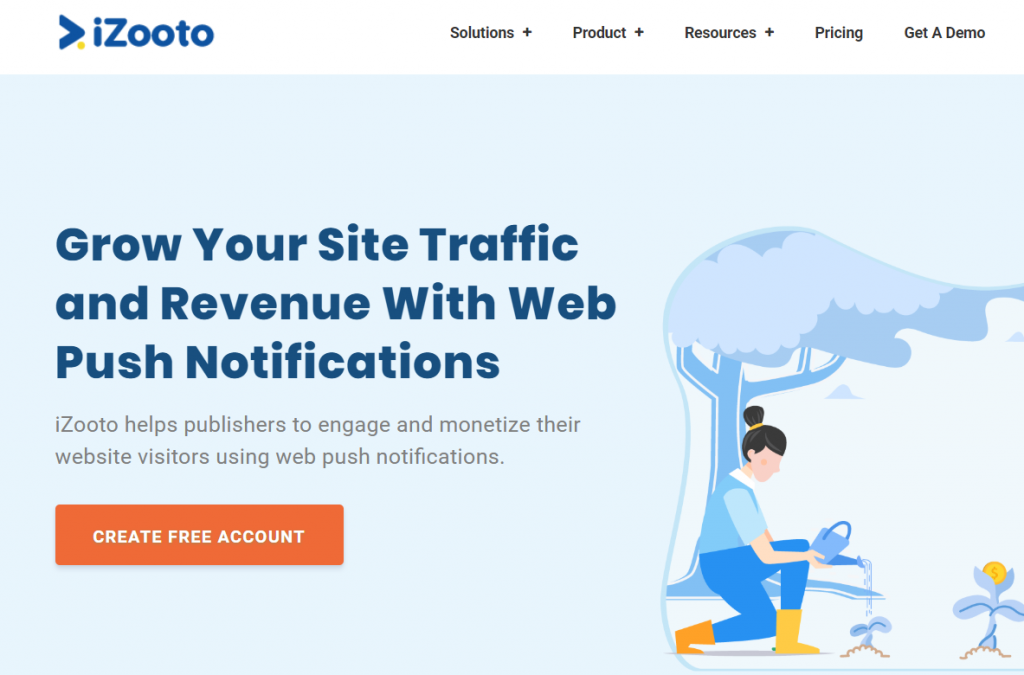 What's Unique/ Benefits for Publishers
iZooto is essentially a marketing stack for publishers that helps them build and own their audience. As a user engagement platform, iZooto helps publishers accomplish 3 objectives
Building Audience – iZooto helps publishers convert their visitors into subscribers. The key is

that, unlike Google or Facebook, Publishers own this audience.
Driving Repeat Traffic – iZooto's core value add is to help publishers engage their audience and drive repeat traffic to their website.
Monetizing with Native Ads – iZooto helps publishers monetize their push notification inventory with ads. These ads are not impacted by ad blockers and attract a far higher click-through

, resulting in better monetization.
Joining Requirements for Publishers
There are no prerequisites for publishers to join iZooto's monetization plan. Push Notification monetization is started only once the publishers hit 2500+ subscribers. If you're using any other push notification service and already have a base of subscribers, it is quite easy to transfer those subscribers to iZooto as well.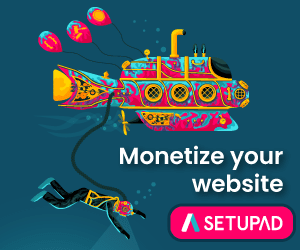 How iZooto can Increase your Website Traffic by over 20%?
iZooto's core focus remains on audience building and driving user engagement. Here is a simple projection for a publisher with 100K monthly unique visitors and how consistent user engagement can increase your website traffic by more than 20%. With a simple frequency of 2 Notifications a day, push notifications can help you increase your overall traffic by 15-20% in 3-5 months.
You can also refer to this simple excel calculator to estimate the impact of push notifications on your traffic.
iZooto: As an Incremental Source of Lifetime Revenue for Publishers
As a publisher, you can subscribe to iZooto's Monetization plan which allows you to use use the product for free of cost and also helps you monetize push notifications. iZooto helps you in monetizing push notification inventory using native ads. iZooto has partnered with leading Ad-networks and exchanges including the likes of Taboola, Pubmatic, RevContent to name a few. The modus operandi is simple –
iZooto sources contextually relevant ad from it's Ad network partners.

These native ads are delivered via notifications to your subscribers.

iZooto operates on a CPC model and when your subscribers click on these ads, you earn revenue.
2 native content ads are pushed to subscribers. At an average CPC of 10 cents, publishers in the US could potentially start generating up to $1,000 per month in just a quarter. Check out this detailed calculator that will help you estimate your earning potential.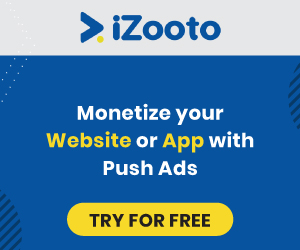 iZooto Dashboard Overview
Here is a dashboard overview of iZooto's platform. This is how you can create a push notification and send it to your subscribers. If you've an engaging blog, it makes more sense to push out notifications to visitors who will happen to interact with these push notifications on an ongoing basis.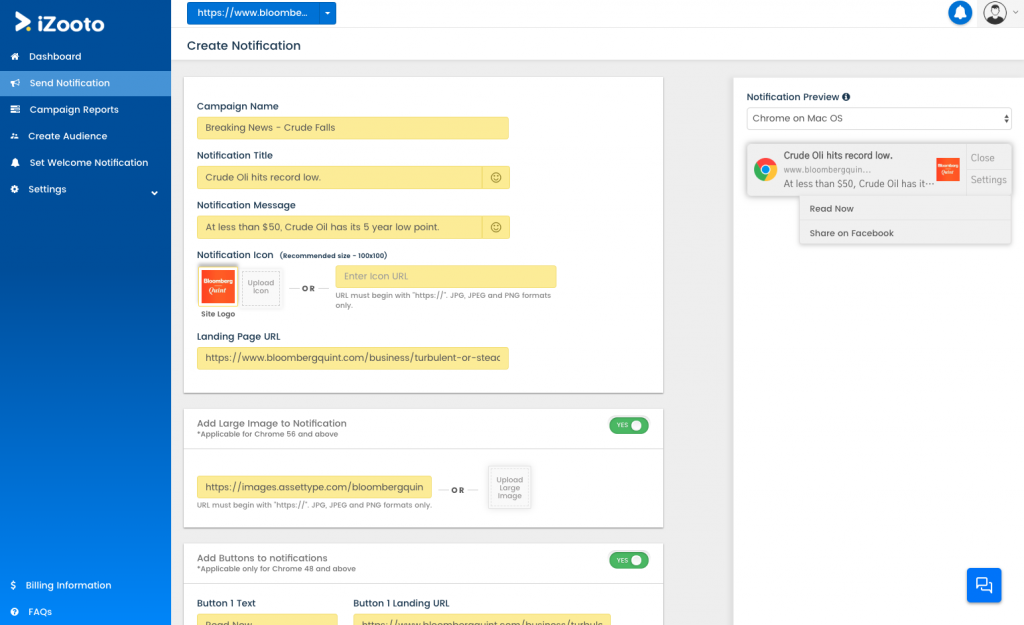 iZooto offers robust audience segmentation which makes a lot of sense for niche bloggers and news websites. The targeting can go super narrow based on user's interaction with the site (apart from device, geography, etc). You can create an audience segment and send out push notifications to a selected base of audience for maximum engagement!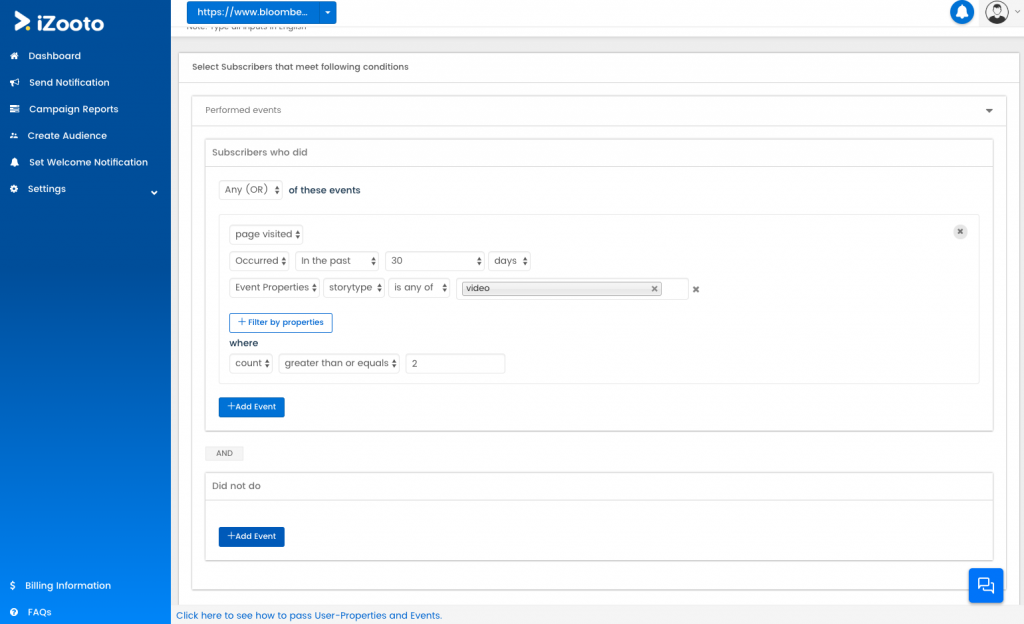 Here is a quick overview of your subscriber base which can be filtered based on device type, operating system, geography and other parameters. You can continue to accrue more subscribers with iZooto as well as monetize these subscribers through targeted ads.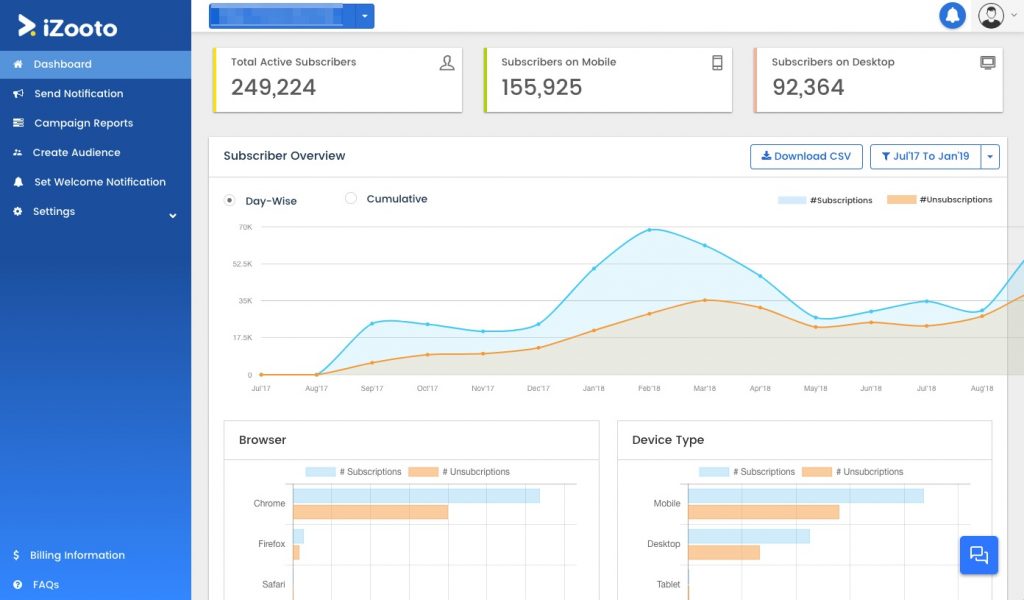 Earnings Report- Screenshot
Here you can take a look at the cumulative earnings as the publisher's subscriber list continues to grow. Monetization through push notification ads require a minimum window of 6 months which includes a growing base of subscribers who starts interact with the content which you push as notifications.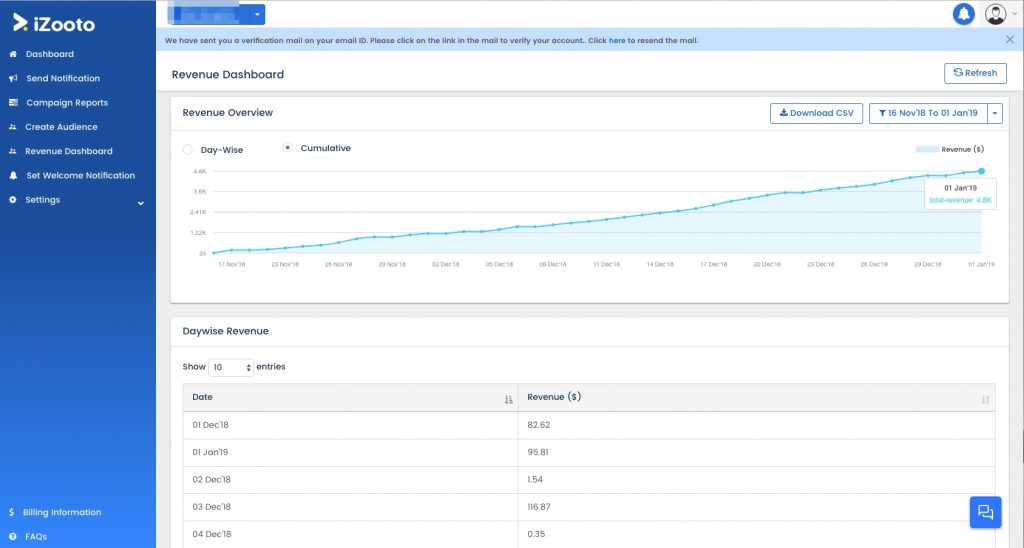 iZooto share up to 80% revenue with publishers on the basis of a tiered slab.
iZooto Payment Proof- Screenshot
Here you can take a look at the publisher's payment proof. iZooto's parent company is Datability Solutions Inc and all payments are processed through them on a regular basis as per the payment cycle.
Payment Methods and Payment Cycle
iZooto currently processes payments between 15-60 Days, depending upon the category of the website. Payment methods are plenty and flexible. They currently use Paypal and direct bank transfers for disbursement. iZooto also enjoys an excellent reputation with publishers with respect to payouts.
Contact Details: Publisher Point of Contact
iZooto has a dedicated team of Onboarding experts that engage with publishers across the world. You could chat with the iZooto team here. You could alternately get in touch with the team at [email protected]. If you've more than 1 million tiers one traffic per month, you can get in touch with me on skype (id: ronniedey) and I can schedule a product demo for you.
Our Recommended Tools for Publishers:
Looking to Increase your Ad Revenue:
Get in touch with me for a personalised consultation and increase your ad revenue across native, display, video (instream and outstream), in-app and other verticals. I also assist in customized DFP setup, header bidding, and content creation strategy. My skype id is:
ronniedey
. Feel free to connect!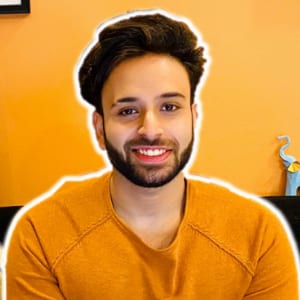 I and my team research various ad networks and can help you increase your overall ad revenue; so you could rake in more greenbacks with the best monetization platforms. Tap into the power of the online publishing business with me. I am just a mail away, so reach out to me if you want to scale up your website revenue. mail: [email protected]