Last updated on January 26th, 2023 at 07:17 am
The usage of smartphones has become more of a necessity now, and that given, it has become more comfortable and substantial to make use of mobile phones when advertising is concerned. One standard advertising format is Push Notifications, among other formats like In-app advertising and more. Displayed in a variety of formats like- banners, alert boxes, or interstitials, push notifications are basically messages sent to your phone that notifies the smartphone user of information/updates/details/offers, etc. sent by the apps on their smartphone device. These are an excellent way to have an instant connection with the user, and the app usage data provides the closest possible look into their transactional behaviour. Web Push Notifications are mainly used by the eCommerce industry, and that accounts for over 22.03% of users and other than that media, blogging and publishing industry also accounts for a good amount of usage of the same. Nevertheless, the use of Push Notifications has grown widely primarily because it shows the ads to those who wish to look at them. Here, we would talk about a variety of ad networks that an advertiser could buy Push traffic from.
Table of Contents:: Summary
Hide
Publishergrowth: The Revenue Acceleration Platform for Publishers
Blognife is elated to announce the launch of Publisher Growth- a community of publishers that helps you actively accelerate your revenue. This platform assists publishers in growing their traffic and revenue. As publishers, you can share and read reviews of ad networks and hosting companies. You can connect with other publishers to build links for growth and monetization hacks and more. This platform will help you stay up to date with the advertising and publisher ecosystem.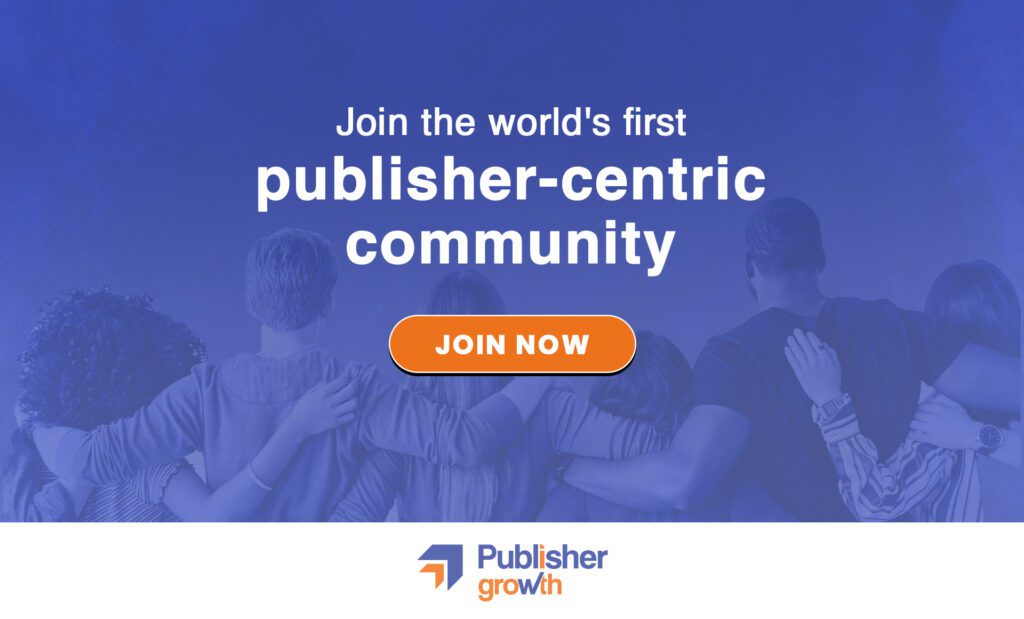 Features:
List of 200+ ad networks to monetize your site across all verticals.
Personalized site audit upon signing up on the platform that can increase your revenue.
Find all upcoming adtech conferences, webinars, and events in one place.
Stay informed with the latest adtech news across the globe.
1) Richpush.co: Best Ad Networks to Buy Push Traffic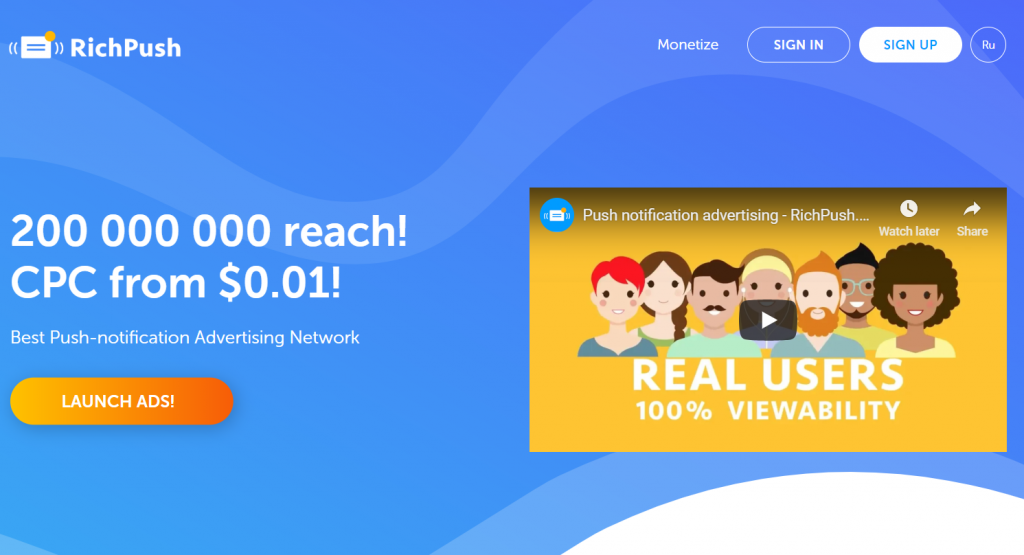 With a high conversion rate and advanced targeting, Richpush.co is one of the best push notification ad networks there is. They have their own subscribers base of over 25,00,00,000 people worldwide and are spread out worldwide and credited as the best ad platform all over. They have a brilliant set of media and partners, which includes AffiliateFix, Mobidea, Affbank, Dr.Cash and more. Irrespective of what your niche is, be it Nutra, gambling, casino, betting, crypto, app installs and more, they will assure a commendable performance.
Features-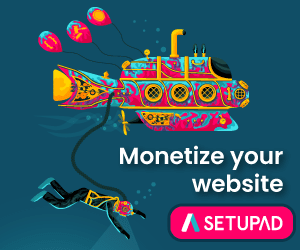 2) Datspush:

Best Ad Networks to Buy Push Traffic
A relatively new advertising network, Datspush focuses only on push notification traffic. They are easy to set up, provide daily payouts, and is 100% safe. It is a large international advertising network, that is also rapidly developing and helps people profitably monetize and sell high-quality live traffic. They make it a point to offer a variety of targeting options when creating your ad campaign and is user friendly.
Features-
They vouch for high click-through rates, low bids and high volume with being spread over in 250 countries and 1,262,214,215 average impressions and the average bid of $0.0317.

Assure excellent targeting based on Geo, Web/Mobile, Carrier/ IP, Browser/ Platform, Source/ Audience.

Offer a variety of formats that range from Mobile Push, to Web Push to Rich push.
3) Ad maven:

Best Ad Networks to Buy Push Traff

ic
With over 10 years of experience, Admaven is an avant-garde, innovative, digital display advertising network. They thrive to better click-through rates and conversion rates for their advertisers and work hard on maximizing the yields for their publishers. They believe that their combination of expertise, experience, with high motivation and aspiration leads them to constant improvement.
Features-
They provide a large variety of ad formats for you to choose from which includes full-screen ads to push notifications, to the lightbox to banner and more.

They assure good traffic and generate over 2 Billion daily impressions worldwide.

Whether CPM, CPC or CPA, they drive results to get good ROI

Over 90% of the traffic is made available through direct deals with their publishers.
4) Froggy Ads:

Best Ad Networks to Buy Push Traffic
Considered the #1 advertising network that provides intelligent advertising for progressive businesses, Froggy Ads is an Innovative Self-Serve Advertising Platform. They primarily focus on results, ROI and conversions and aim to achieve a new level of success. Their self serve platform is one of the most cutting edge solutions for buying and selling traffic and advertisers, media buyers and affiliate marketers set up campaigns with a full range of targeting options and ad units to reach their desired audience.
Features-
They guarantee a significant boost in ROI by selling premium traffic that is optimized to increase productivity and campaign effectiveness.

They assure safe fraud detection and have convenient ways to pay through WebMoney, Credit Card, PayPal or Bank Wire Payment.

Helps launch campaigns in minutes using their intuitive campaign builder and traffic estimator.

Let's you adjust your bids, budgets, schedule and targeting at any time.
5) Push Monetization:

Best Ad Networks to Buy Push Traffic
Sorted on all push enabled browsers, be it Chrome(android and desktop) or Safari (desktop), Firefox(desktop) and Opera (android and desktop). With live inventory targeting, Push Monetization is one of the bests in the business. They basically provide publishers with an additional revenue stream by allowing advertisers to send push notifications to their users.
Features-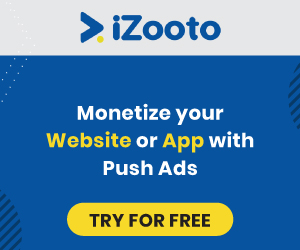 They provide an untapped inventory

Allows targeting based on country, city, state, connection type, carrier, ISP, device, OS, OS version, browser, browser version, and more.

They let you pay for the amount of traffic that you want, so you would be paying an affordable CPM.
6) AdServMe:

Best Ad Networks to Buy Push Traffi

c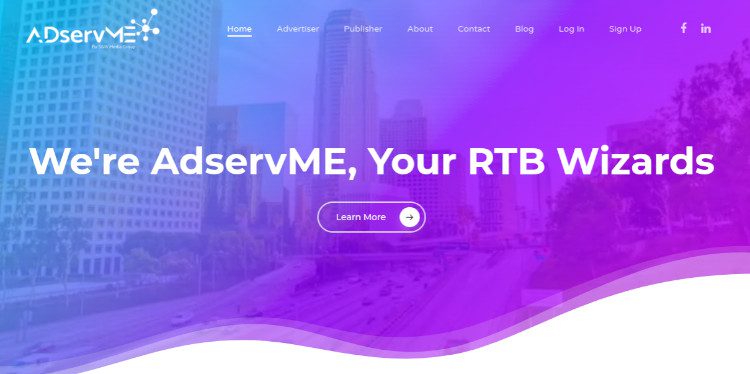 Considered the most awesome Real-Time Bidding Exchange, AdServMe is communicative, action-oriented, experienced, professional, business and tech-savvy and basically an excellent service provider. They assure high revenue and creates a fully-stacked and integrate-able marketplace for buyers and sellers, across all current verticals and ad formats.
Features-
It is a self-serve platform and allows you to start your campaigns in minutes and watch targeted audiences

driven to your brand or product in masses.
They ensure ad-relevancy that creates a space where ads can reach users more accurately.
They create a

quality exchange marketplace between app direct display partners and premium advertisers.
7) Propeller Ads:

Best Ad Networks to Buy Push Traffic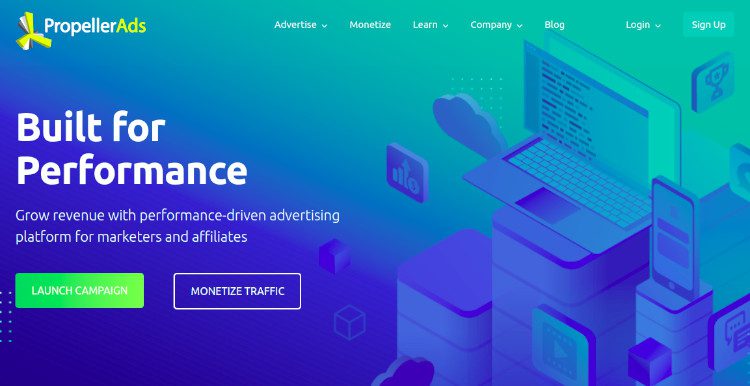 Known to have provided excellent performance since 2011, Propellor Ads is an AdTech company that had rapidly become the leading popunder traffic network and then expanded into the native advertising world, growing into the most high-end Adtech platform. Their SSP brings together publishers and advertisers into a complete marketing ecosystem. They are one of the biggest alternative traffic sources with a 1Bn+ monthly audience reach and thousands of advertising campaigns launched daily, across desktop and mobile.
Features-
You can highly benefit from the seamless integration they offer using XML/RTB.

Get a fully managed media buying service and support for your brand that could expand your reach.
Helps gather quality leads for your clients with a tailored solution for agency clients.

Helps convert traffic to any vertical or niche offer and supports launch and scale campaigns rapidly.
8) Megapu.sh:

Best Ad Networks to Buy Push Traffi

c
The first advertising push notification network, Megapu.sh was established in 2018 and has already become a leader in the business, owing to it to its high-quality traffic and innovative technologies. With millions of clicks each day, and traffic from all over the world, they seem to deliver excellent results. They offer 24/7 support and are upfront with their CPC.
Features-
They have a very unique system of work with no intermediary sources.

They provide a convenient and straightforward creation of campaigns with easy tracking of traffic.

They assure good ROI and have about 12 million clicks each day.

Very low ignore rates by customers (less than 10%)
9) PPC Mate:

Best Ad Networks to Buy Push Traffi

c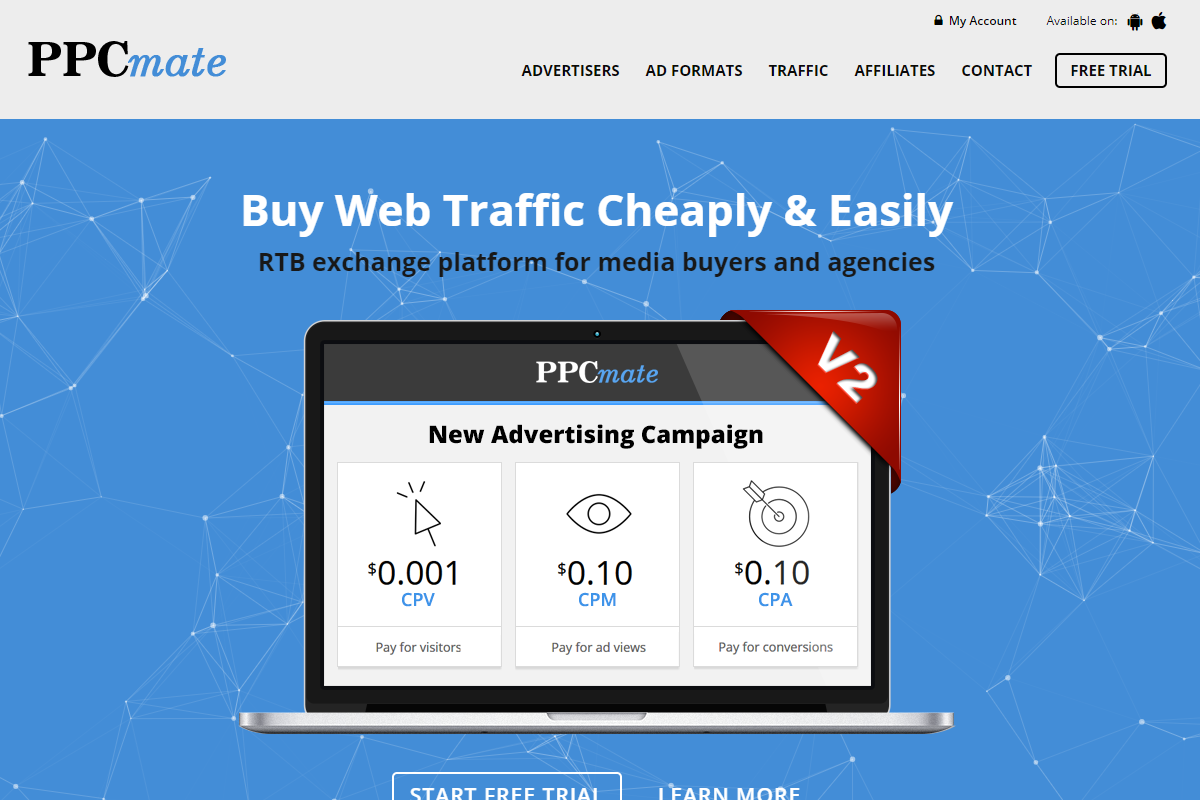 With a lot of traffic inventory, ready to go, PPCmate is directly connected to a wide range of SSPs and real-time exchanges to secure the best-performing ad placements on the best performing websites and apps. They assure high quality, high performing and brand-safe traffic from the top networks. Not just that, their DSP-in-a-box delivers all the tools you'll ever need for programmatic advertising.
Features-
They offer a variety of visitor targeting options based on geo, category, browser, device and more.

They also offer a variety of campaign optimization tools.

They have a premium inventory to offer an attractive service platform.

They provide 100% full transparency to make smart media buying decisions.
10) RTX Platform:

Best Ad Networks to Buy Push Traffi

c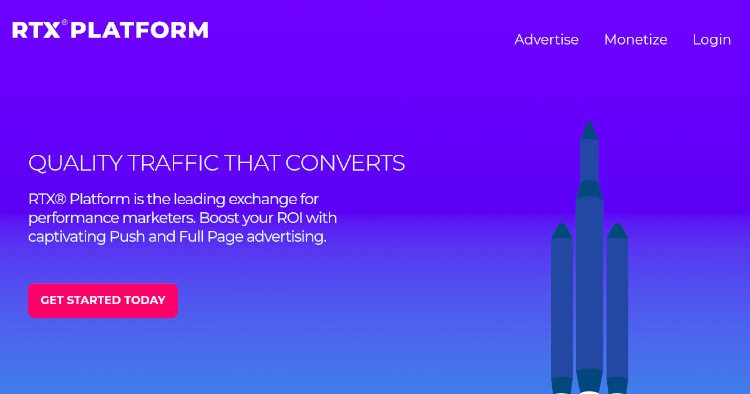 The leading exchange for performance marketers, the RTX platform, can help boost your ROI with their Push, Native and Full page advertising. They can help maximize the value of each impression with their suite of industry-leading ad formats and helps expand the audience as their advanced machine learning evaluates billions of requests from leading partners, connecting you to the highest quality traffic in one convenient location.
Features-
Their tech captures data to measure and optimize performance to drive action from high intent audiences.

They offer a variety of pricing models that includes CPC, CPV and CPM.

They provide worldwide traffic and cross-device reach and advanced targeting.

Also, they provide easy to understand reports with statistics and analytics.
Do check out the media buying tips and tricks to optimize your campaigns for better performance.
Our Recommended Tools for Publishers:
Looking to Increase your Ad Revenue:
Get in touch with me for a personalised consultation and increase your ad revenue across native, display, video (instream and outstream), in-app and other verticals. I also assist in customized DFP setup, header bidding, and content creation strategy. My skype id is:
ronniedey
. Feel free to connect!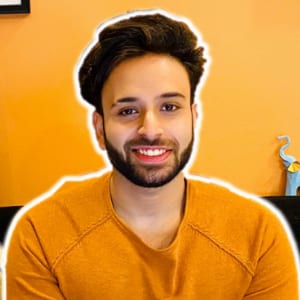 I and my team research various ad networks and can help you increase your overall ad revenue; so you could rake in more greenbacks with the best monetization platforms. Tap into the power of the online publishing business with me. I am just a mail away, so reach out to me if you want to scale up your website revenue. mail: [email protected]