In order to understand the sell-side better, you should also be able to understand the buy-side. This will give you a more vivid picture of the entire ecosystem and thus your strategies of monetization, content creation, or content planning will be more robust in the long run. To start off, know that almost 80% of your revenue is brought by less than 20% of the impressions. This essentially means that there is a huge gap in inventory buying rates, quality conversions for advertisers, and more. If you are using AdSense revenue profile or have used the AdSense lab tools, you can have a fair idea of this. The idea of taking this point at the start of this article is to remind you that the worth of all impressions are not similar in RTB where advertisers value impressions differently.
This means, essentially, buyings are paying premium rates for some impressions and a fair volume of impressions are taken at flat rates. However, most of the time these pricing and optimization are determined by Google's algorithms (smart pricing) or other techniques that define the CPC or CPM on individual websites. So, based on the traffic, conversions and other parameters, these rates change! CPM based media buying happens via first price and second price auction. I suggest you take a look at this article to have an overall idea of these auction mechanisms. Understanding this can significantly give you an idea as to why price floor optimization becomes a significant strategy for driving higher revenue.
Why Price Floor Optimization can Significantly Increase your Ad Revenue?
Since everyone is doing the guess work in media buying and there is no 'set worth' for the impressions that are being brought (which largely depends on first party and third party data, along with viewability and performance metrices)– the goldmine lies here. Also, as discussed in the article which is linked above, there remains a huge difference between first price and second price in the auction, and setting up price floors can significantly increase your overall ad revenue.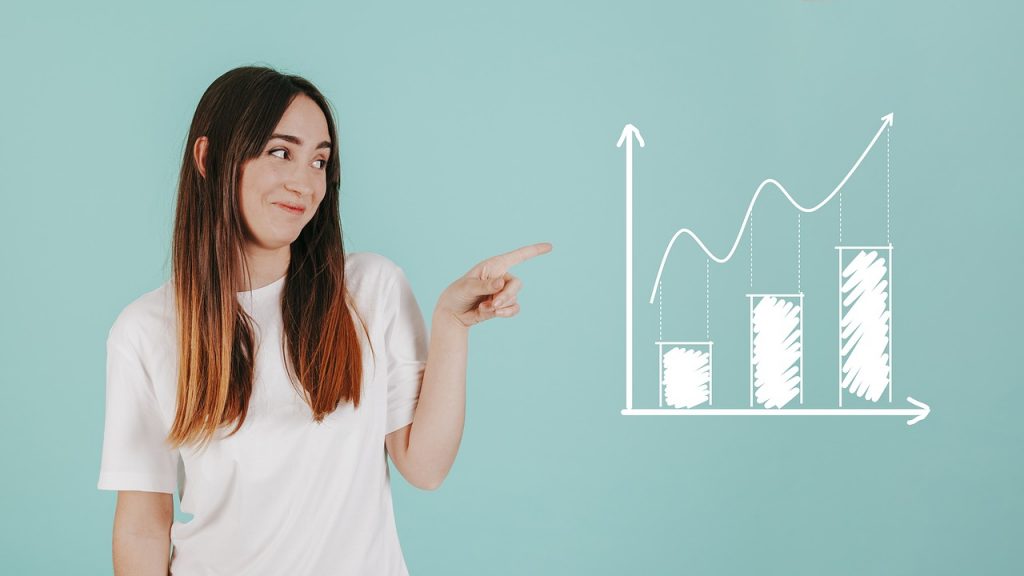 When Should you Get Started with Price Floor Optimization?
There is a thumb rule when getting started with price floor optimization. Firstly, you should be serving at least 50 million ad impressions per month of 10 million page views per month to see some decent revenue uplift from price floor optimization. Additionally, your inventory should have good reputation in RTB so that buyers and SSPs compete for your traffic. In situations like this, chances are high that price floor optimization would work best. Now, let us take a look at how to get started with price floor optimization.
How to Get Started with Price Floor Optimization?
There are basically two ways of getting started with price floor optimization. Firstly, you can use a service like Roxot which specializes in price floor optimization and uses algorithms to analyze the bids requests and optimize floor prices to give you higher revenue. Or you can manually setup line items on price priority and let Google ADX compete with the various line items and you keep optimizing the floor prices for a revenue uplift. However, the second process gets extremely cumbersome as the impressions can vary a lot and your line item targeting should be extremely narrowed down for significant increase in overall revenue.
10 Best Price Floor Optimization Tips to Increase your Ad Revenue
Here, we are going to discuss some of the best practices and tips that can get you started with price floor optimization.
1)Segment by Geography
Your line items should be segmented by countries, especially the ones that are bringing you substantial revenue. Demands vary based on the country and setting up price floors for each country makes a lot of sense. If you've a very high traffic site and majority of the traffic is coming from one country, then you can set line items at state or region level. The query tool in DFP should give you some insights on the average CPMs your sites are doing across city level.
2)Segment by Ad units
Demand varies based on ad sizes. The ones that have the highest CPM are the 980×300 and 300×600 ad units which have higher visibility and viewable metrics. So, it is always a good practice to setup price floors for different ad sizes to ensure you're making the most of it and bringing in additional revenue.
3)Calculate your Demand beyond ADX
In order to push ADX to pay more, you should be having a number of demand partners. Using SSPs and direct demand partners like Trading desks and Exchanges is always a good way to go. Adding more demand partners and knowing which partner is strong across with geography can bring forth additional revenue for your website.
4)Setup Price Floors on Auto Refresh Units
If you're using auto refreshing ad units, we suggest taking viewability as one of the primary metric along with setting up price floor. Here, we have a getting started guide for auto refreshing units. Additionally, we have seen price floors to work with such units where the revenue can almost increase as much as 2-3 times the regular revenue if the inventory is seemed valuable in the eyes of the advertisers. Having said that, we always suggest to maintain an optimized refresh rate interval between 60-90 seconds based on the average time on site of your visitors.
5)Enable Exchange Bidding
Google offers exchange bidding as a solution to publishers who are growing in scale. Since there are 12 additional partners along with Google ADX, you can see improved revenue and higher auction prices when exchange bidding is enabled. Exchange bidding as a feature is available to DFP premium publishers. Setting up exchange bidding along with other SSPs can significantly increase your overall ad revenue.
6)Choosing the Right Priority
Make sure to enable "First look" on your DFP. Also, we suggest you taking a close look at the different levels of priorities– Sponsorship, Standar, Price Priority etc. Setting up direct deals at Sponsorship level and other third party ad networks are price priority seems to do a decent job in a price floor optimization.
7)Work with a Partner
There are a number of price floor optimization partners who commit to bring additional revenue of 10-30% by implementing sophisticated optimization techniques. These companies can look at your traffic and can give you a base projection of a revenue uplift and the entire process is automated. Thus, you don't really need to have much trouble setting up and adjusting every line items once in a while. You can take a look at the best price floor optimization partners here.
8)Constantly Monitor Floor Price
Using manual floor price requires a continuous monitoring to analyze and adjust the bids. Since, the CPMs hugely fluctuate between seasons, you need to have a sharp idea and instinct of how the CPMs are altering and what price floor you should be setting up for the same.
9)Focus on Viewability
In the long run, viewability continues to be one of the major indices that would determine the CPMs and worth of impressions in RTB auctions. Thus, if you're not paying attention to viewability, you would see revenue dipping gradually over the years. There are a lot of services that constantly monitors the viewability of websites and pass on the data to SSPs which then calculate the worth of impressions and thus it becomes a process.
The AdX dynamic floor price is the opportunity that enables price floor optimization to be a reality for today's publishers. However, a number of publishers are unaware of setting up price floors and are losing substantial revenue. We hope this article provides the necessary price floor optimization tips and serves as the guide to get you started. Keep visiting our site for more unique content on publisher monetiztion.
Blognife's Recommended Monetization Partners:
Looking to Increase your Ad Revenue:
Get in touch with me for a personalised consultation and increase your ad revenue across native, display, video (instream and outstream), in-app and other verticals. I also assist in customized DFP setup, header bidding, and content creation strategy. My skype id is:
ronniedey
. Feel free to connect!