Last updated on January 26th, 2023 at 07:17 am
What is Traffic Arbitrage: Web traffic arbitrage is a business model where you buy traffic at a lower cost, make those visitors land on your website, and make money by placing ads on your site. The net difference in revenue is the overall profit generated from the arbitrage strategy. Ask.com and other search engines have been using this model to monetize their paid search results for over a decade. There are many success stories on traffic arbitrage where publishers have made more than $100k in profits. In this article today, we are going to discuss in detail how you can implement a successful traffic arbitrage strategy and how you can get started.
Publishergrowth: The Revenue Acceleration Platform for Publishers
Blognife is elated to announce the launch of Publisher Growth- a community of publishers that helps you actively accelerate your revenue. This platform assists publishers in growing their traffic and revenue. As publishers, you can share and read reviews of ad networks and hosting companies. You can connect with other publishers to build links for growth and monetization hacks and more. This platform will help you stay up to date with the advertising and publisher ecosystem.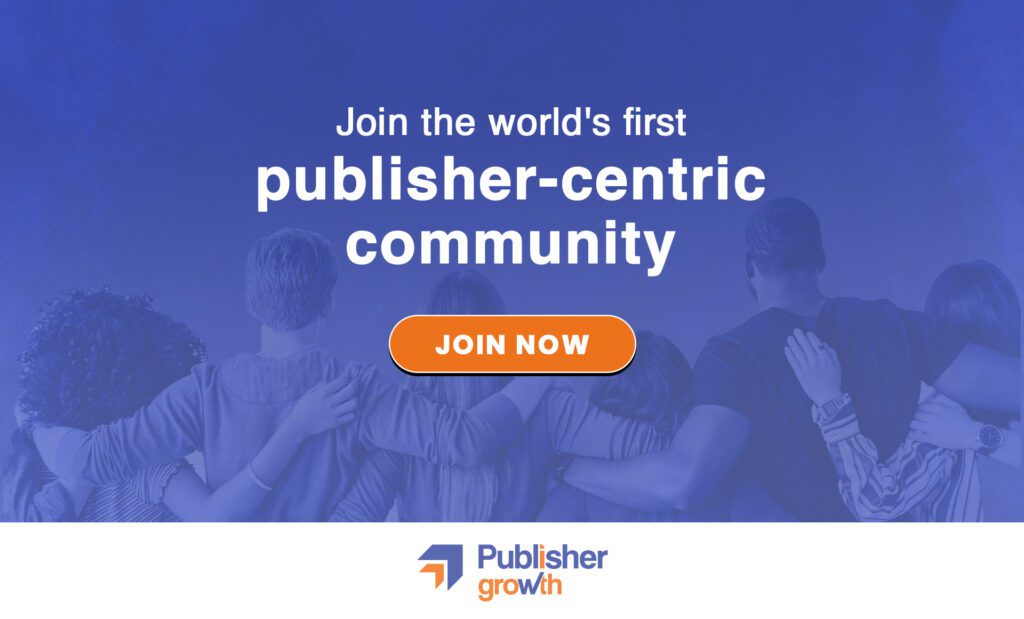 Features:
List of 200+ ad networks to monetize your site across all verticals.
Personalized site audit upon signing up on the platform that can increase your revenue.
Find all upcoming adtech conferences, webinars, and events in one place.
Stay informed with the latest adtech news across the globe.
Traffic Arbitrage Techniques and Tricks 2023- An Overview
Here are some of the crucial pointers you should make a note of before getting started with the online arbitrage model. These techniques are provided after thorough research, and we believe that it would be of extreme help for you to get started with Internet traffic arbitrage for 2023. Crypto arbitrage has become very popular, and there are several crypto arbitrage trading platforms and exchanges that you can check. You can also check the best bitcoin arbitrage software platforms. Note this article was one of the top-ranking articles for "traffic arbitrage" in 2023, and we have made significant updates to help publishers like you get started. In this overview, we are listing the topics we are going to discuss in this traffic arbitrage guide.
Choosing the best ad networks to monetize your traffic arbitrage website
Content planning for traffic arbitrage
Reliable sources to buy traffic for arbitrage.
Setting up your website for arbitrage.
Investment required to get you started
Our recommended ad native ad spying tool
Traffic Arbitrage: List of Ad Networks to Monetize your Website Traffic
A lot of publishers only rely on AdSense (check out our AdSense Arbitrage Guide), which doesn't really work well for sites working on traffic arbitrage models. This is reasonable because arbitrage websites don't really have a high CPC (yes, there are exceptions to this too). Along with AdSense, you will require several new networks that can boost your overall advertising revenue and help you reach a positive ROI. Take a look at the networks we recommend.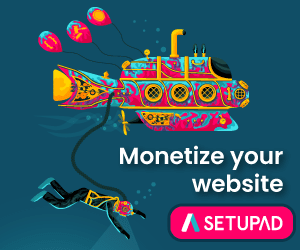 1. Setupad: Best CPM Ad Network for Traffic Arbitrage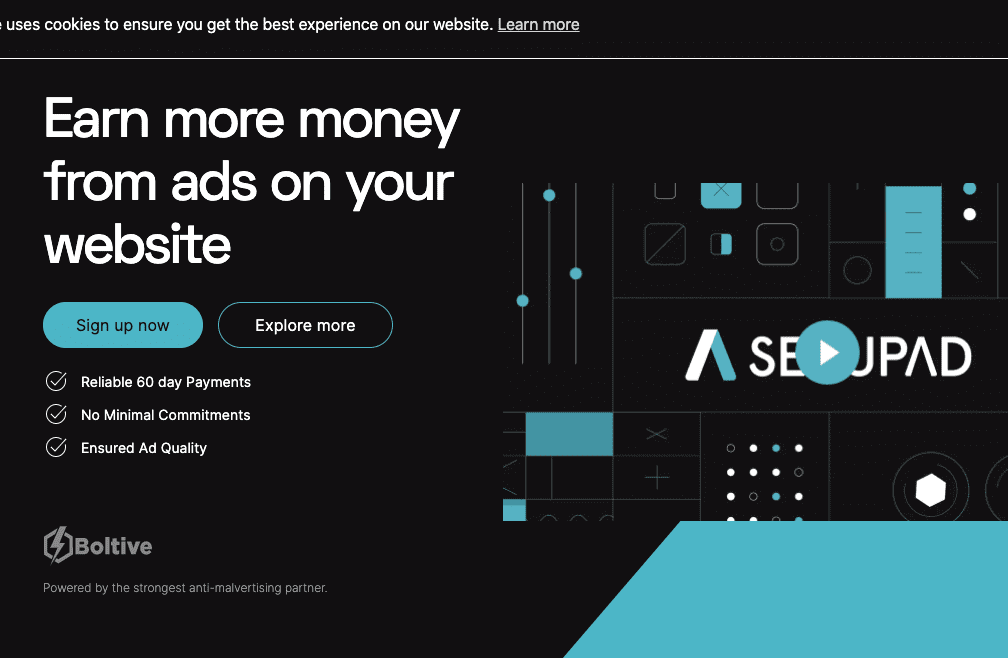 To monetize cross-border traffic and to help publishers gain incremental revenues ranging from 50% to 80%. Setupad links the advertising space to the top 15+ ad exchanges and SSP platforms in a header bidding auction that brings more buyers to participate and increases the CPM prices. A large number of publishers recommend, implement, and use Setupad from all over the world, for it does all the substantial yield optimization and allows publishers to get back to their true calling- quality content creation.
Setupad Features and Benefits for Publishers-
They allow header bidding and server-side bidding.

Guarantees a 1-second time-out and offers a possibility for customization for improved user experience.

With the combination of all the demand sources, a fill rate of about 100% is possible.

Offers customized optimization, taking into account bid responses from demand partners regarding particular geos, advertisers, and users.

Increases your website revenue by almost over 50% of what you're earning from AdSense.
2. SmartyAds: Best CPM Ad Network for Traffic Arbitrage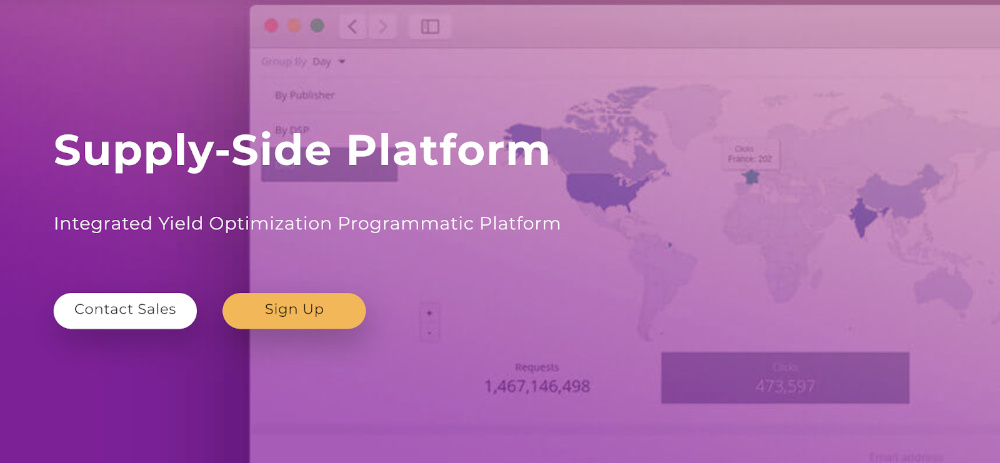 SmartyAds SSP is a programmatic media-selling platform for publishers, a key component of the programmatic advertising stack developed by SmartyAds. The proprietary technology and bidding algorithms result in significant yield growth and 100% intelligent workflow automation. High-impact digital ad formats like native, display, rewarded, playable, video and banners empower publishers with more significant traffic monetization opportunities. With this platform, publishers can simultaneously offer their advertising space on different ad exchanges, DSPs, and networks. Connection to the largest pool of global demand sources in real-time, advanced publisher controls, alongside beneficial RTB and direct marketplace auction conditions, result in eCPM and fill rate growth.
Benefits of SmartyAds SSP for publishers:
Header-bidding

. Interact with an infinite number of potential buyers using

a desktop, mobile, in-app header bidding, Server-side, and client-side solutions. Maximize the number of participants and hence, potential yields by 30%.
Worldwide reach. Trade with top-rated advertisers across North America, Europe, Asia, South America, Africa, Australia, and other locations to maximize opportunities.
Publisher controls. Effective campaign management is possible via a set of controls and restrictions: price floor, white and blacklisting, format and placement configuration, and

filters in categories.

Preferred deals

. Offer your exclusive inventory to the top global advertisers accessing high-volume preferred and direct deals. Establish your trading conditions upfront to control the price per impression better.
SDK mediation. Easy to integrate lightweight and GDPR-compliant SDK enables demand maximization via monetization. Same way, it is easy to integrate into SDK partners you already work with.
3. Google ADX

: Best CPM Ad Network for Traffic Arbitrage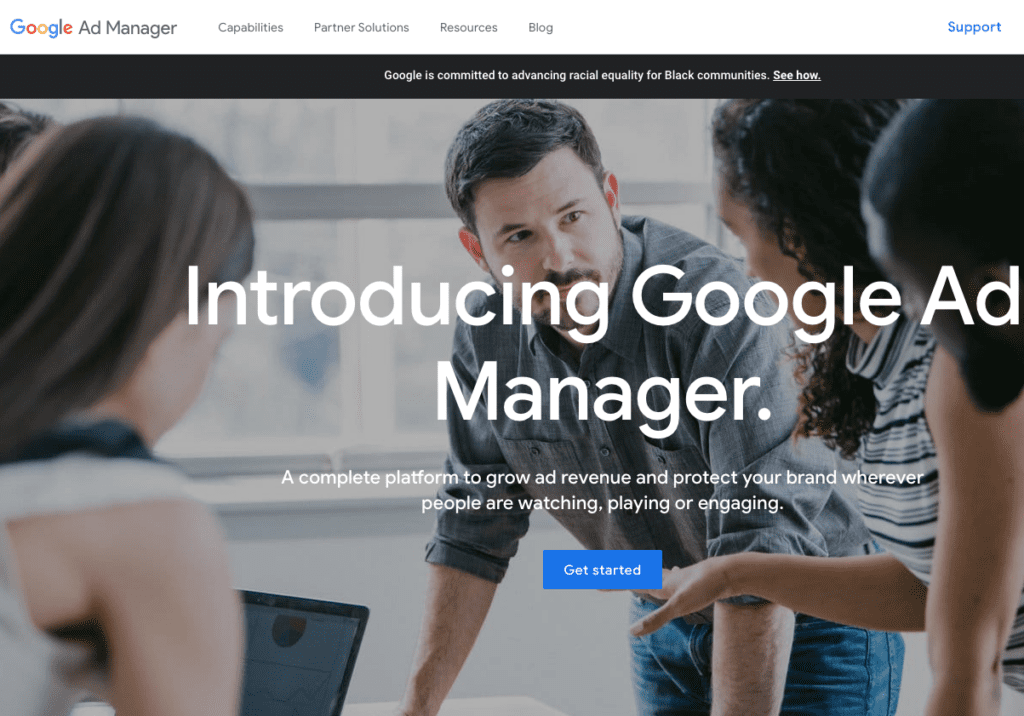 Google Ad exchange runs purely on a CPM basis and hence is a better bet than AdSense, where a visitor has to actually click on an ad network. However, you still need to place the ads in prime locations since CTR is still a metric that decides the overall ad CPM is Google Ad Exchange. Instead of putting several ad units on your website, you can easily auto-refresh Google ADX units while serving them with other third-party SSP platforms to increase the overall competition and force ADX to pay more. The trick can significantly boost your total revenue for websites where the engagement level is high. This is one of the best fba arbitrage software tools.
4. Media.net: Best Native Ad Network for Traffic Arbitrage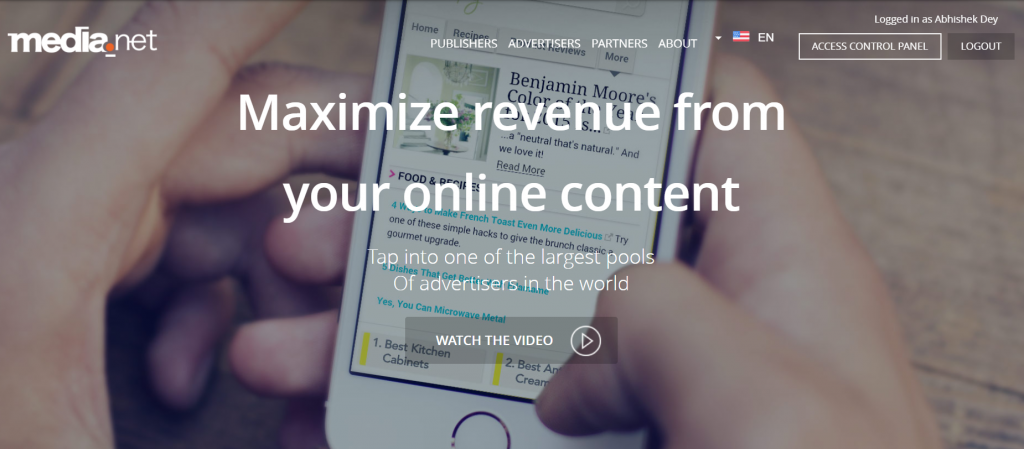 One of the largest pools of advertisers in the world that is known to maximize your monetization, Media.net has an excellent share of partners which includes Forbes, The Weather Channel, MSN, SF Gate, CNN, and more. It has excellent tech support that would definitely elevate your monetization game. With its assistance, you can monetize your content with exclusive access to search demand worth billions from the Yahoo network.
Media.net Features and Benefits for Publishers-
You can revolutionize your ad strategy, and based on their proprietary ad format, contextual ads open up advertising search budgets worth billions of dollars.
You can benefit immensely from their connections with DSPs, Agency Trading Desks, Horizontal Networks, Vertical Networks, and more, and they would provide quick and easy access to high-quality display ads by connecting with all the major buyer networks and managing operational overheads.
Allows customization of the

look and feel of your pages for higher user engagement
Eligibility: Quality tier-one traffic on websites with a product-based niche.
5. RevContent: Best Native Ad Network for Traffic Arbitrage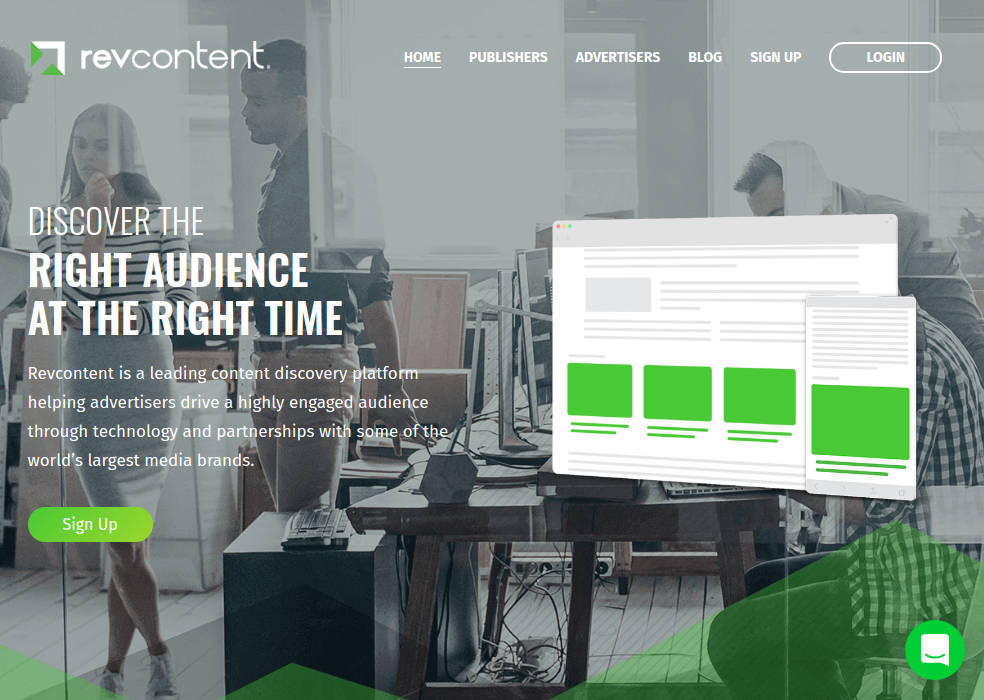 The leading ad network for publishers and bloggers and content discovery platform, Revcontent is known to assist advertisers in driving a highly engaged audience through technology and partnerships with some of the world's largest media brands. It helps publishers monetize their audience by providing users with a way to discover news, innovative thoughts, and useful products that are relevant and engaging in their everyday lives. With an average vCTR of 3% and used in 97% of US households, it is definitely one of the best choices available.
Revcontent Features and Benefits for Publishers-
Assures higher revenue and helps monetize traffic at 30-50% higher rates than other platforms.

Provides full publisher control with customizable widgets that deliver the right content to your audience.

Makes use of audience insights to help drive editorial and revenue decision making

Assures you to reach the right audience at the right time.
Eligibility: Should have at least 3 million page views per month and above.
6. Vdo.ai: Best Video Ad Network for Traffic Arbitrage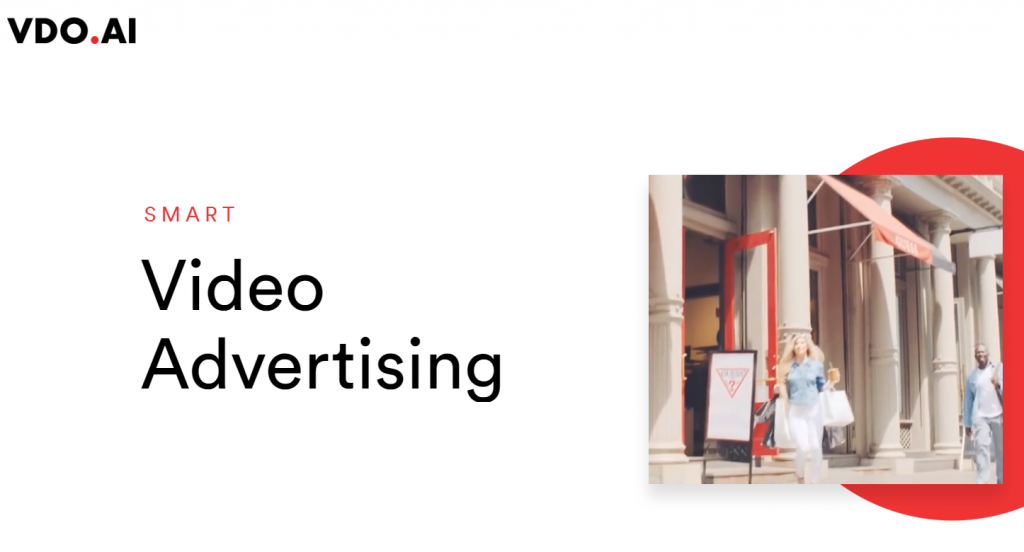 VDO.AI's native units are designed to be non-obtrusive and provide a seamless way for publishers to leverage the power of video. A lot of publishers see more revenue from a single VDO.AI unit compared to multiple banners and traditional native units. VDO.AI is headquartered in Mountain View, CA. With VDO.AI's native video widget, you can see an increment of almost 50% of your regular earnings on sites that are typically known to perform well with video ads. The setup usually takes less than a day to get started to go live once your site gets approved by the demand partners. Blognife recommends this video native ad network to maximize your ad revenue. Listed below are the benefits of joining VDO.AI.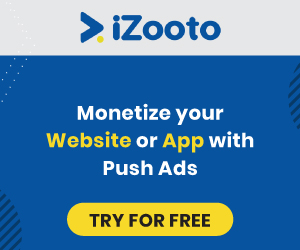 Easy integration using a single javascript

See an additional revenue of almost 50% of your regular earnings

One tag that sources the video demand from Google ADX, Appnexus, Sovrn, and other demand platforms.

Generate higher CPMs from native video ads

No player, video content, or ad integration separately. Everything comes bundled in a simple js tag.
7. iZooto: Best Push Notification Ad Network for Traffic Arbitrage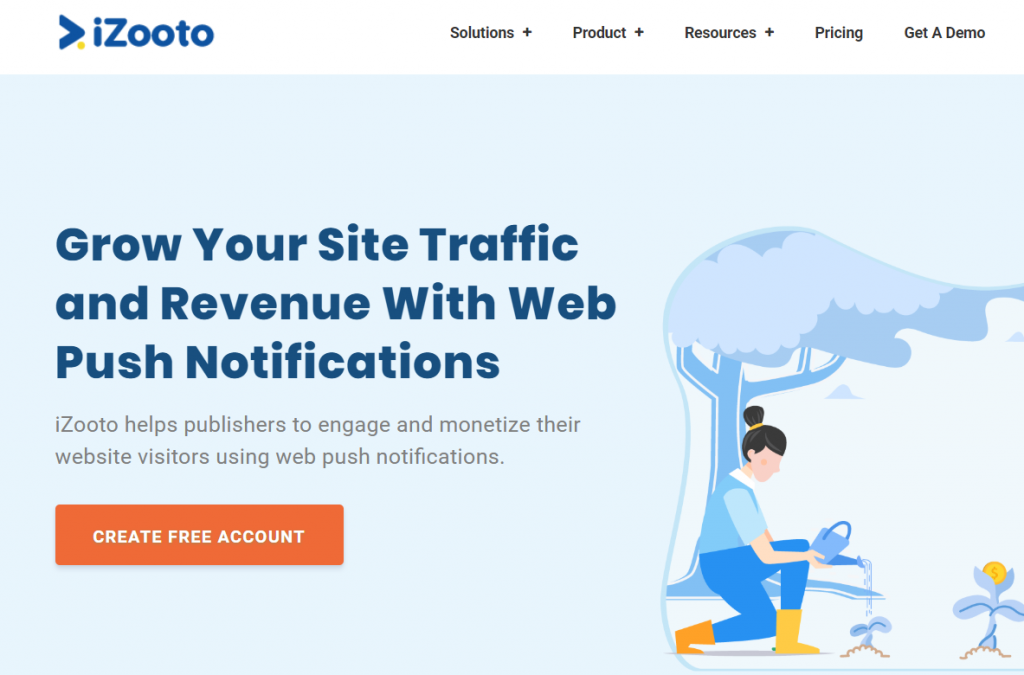 iZooto allows publishers to tap into web push notifications for driving traffic and monetization using native content ads. Unlike conventional display ads, native content ads served on push notifications attract CTRs of up to 2% – 3%. Publishers working with iZooto are now able to generate 15-20% of their traffic using push notifications and increase their revenue by 15%. As a publisher, you can subscribe to iZooto's Monetization plan, which allows you to use use the product for free of cost and also helps you monetize push notifications. iZooto helps you in monetizing push notification inventory using native ads. iZooto has partnered with leading Ad-networks and exchanges, including the likes of Taboola, Pubmatic, and RevContent, to name a few. The modus operandi is simple –
iZooto sources contextually relevant ads from its Ad network partners.
These native ads are delivered via notifications to your subscribers.
iZooto operates on a CPC model, and when your subscribers click on these ads, you earn revenue.
2 native content ads are pushed to subscribers. At an average CPC of 10 cents, the publisher in the US could potentially start generating up to $1,000 per month in just a quarter. It is one of the best native ad platforms and pushes notification networks bundled into one.
8. Sulvo: Best CPM Ad Network for Traffic Arbitrage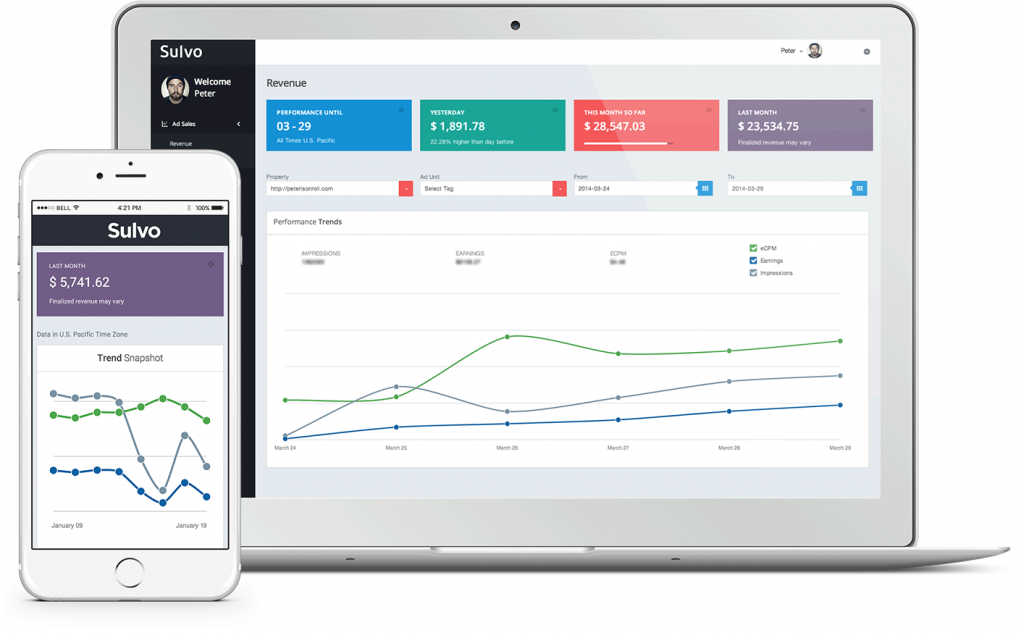 One of the very best in the market, Sulvo, is known for its help in increasing engagement and how they keep working for you all the time, and if they notice something unusual or potentially wrong, they report it back to you and save you quite some money. Their patented ad server helps increase revenue in a short period and without any additional ads or at the cost of losing control of the site.
Sulvo Features and Benefits for Publishers-
Helps increase revenue and ensures

that fewer people were sent away from the site.
Specifically designed ad formats that are not oversized

and are preferred by users over sites with more, often unnecessary, ad placements.

Unique technology and approach towards ad monetization that makes it all the more exciting and engaging.
Eligibility: Monthly ad revenue from display> $1000
Traffic Arbitrage Hacks: The Importance of Quality Content and the Right Niche
A lot of publishers who ran web traffic arbitrage or CPM arbitrage in 2020 didn't focus on building high-quality content. To me, this is one of the most important traffic arbitrage tricks- to ensure the content meets quality and converts for the advertiser. The success of internet traffic arbitrage depends on creating unique and well research content that people are willing to read and share at the same time. Good quality content with good images can help you make higher profits in a traffic arbitrage business model.
Also, Google frowns on websites with shallow content. We have seen a lot of publishers getting banned because their content was shallow, with little text, and the entire model was based on arbitrage. So, you should focus on engaging content and work on a niche that has very high competition for advertisers on Adwords.
The right hack to run a successful online traffic arbitrage business model in 2021 without getting banned is to provide unique and quality content to your users. From an advertiser's point of view, your traffic should be converting, and then only advertisers will be placing higher bids on your traffic, and you'll be seeing improvements in overall CPC or CPM. Also, you may not build your site entirely for arbitrage and can also focus on evergreen search rankings. Some of the niches that work exceptionally well with pop traffic arbitrage/ CPM arbitrage/ native arbitrage are–
Finance niche- insurance, car loans
Pets- pet care, pet foods
Health- superfoods, diet plans, getting lean
Money- make money tips, online money-making.
How to Buy Cheap Traffic for AdSense Arbitrage?
While getting started with CPM arbitrage, Adsense arbitrage, or Traffic arbitrage, it is essential to know that buying traffic from unreliable sources can actually get you in trouble since a lot of ad networks sell fake clicks or traffic. My recommendation would be to build your plan and content, which is viral in nature, and promote only on these ad networks mentioned here or any other reliable network. You may also try pop traffic so that you can run a successful pop traffic arbitrage which is more lucrative.
Taboola

–

Taboola is a native ad network and is a good source of cheap traffic for specific geographies, especially if you're targeting Asian countries for your arbitrage. You can place a minimum bid of 1 cent for Indian traffic. However, if you're looking to buy US traffic, you need to pay more than 10 cents.
Facebook

–

Driving social traffic from Facebook by promoting posts can be quite useful in the long run. It can not only help you drive a good amount of traffic but also help you generate social signals and build a robust brand around your content. Facebook should be one of your primary traffic acquisition sources for your arbitrage site.
Revcontent- Most of the popular traffic arbitrage sites use Revcontent to buy traffic. Having a good teaser and an image can help you increase the CTR of your ad, and hence the overall cost per click will be highly reduced.
The quality of traffic is good when purchasing through Taboola or Facebook. These days, there are several push notification ad networks that you can additionally try.
Things to Know While Buying Traffic for CPM Arbitrage
The entire model is to buy traffic at a lower price and make revenue from the ads which are displayed on the website. As we all know, the majority of the revenue will be coming from Google AdSense or Google ADX; you should be very clear about the policy violations regarding the same.
Let your blog age for at least a few months,

if not 6 months, and put unique content initially.
Focus on buying traffic from Facebook and Taboola. That can help you better your ROI.
Try to build a brand,

and just don't focus on traffic arbitrage. While you're buying traffic, let your brand grow along with it.

Do not buy traffic from cheap and unreliable sources.
Recommended Themes for Setting Up Web Traffic Arbitrage Website
To make money from web traffic arbitrage, you need your visitors to view more pages on your website. Say you buy traffic for 3 cents; then you at least need to make 4-5 cents from that visitor to ensure you're making a profit. The key here is to make that visitor retain on your site and make him view at least 5-6 pages or even more. This is typically possible only when you've slideshow-type articles where users are intrigued by the content and keep clicking on the next button to load the next set of images and content associated with it. All most every website where arbitrage is running has the "Next page" feature available. You can purchase any of the themes listed below to get started.
The setup is quite easy and usually comes with a demo content importer, so setting up the WordPress on the web server and the themes and making it ready for publishing shouldn't take more than a day's time. Also, the themes mentioned above are tested and should help you get a better ROI from arbitrage.
Use an Ad Spying Tool: We Recommend Anstrex
There are a few tools in the market that enables native ad spying. This is a compulsory investment when you're getting started with arbitrage. It will help you uncover with those publishers are doing, and you can modify your arbitrage plan accordingly. Additionally, spying tools give more insights into the performance of campaigns across various native ad networks, and you can quickly have an idea of what type of content is working for publishers. We have reviewed several ad spying tools and recommend Anstrex based on its features and affordable pricing. Signup with Anstrex using the link below and place the promo code BLOGNIFE to get a 20% lifetime off on any of the plans.
Initial Investment Required for a Traffic Arbitrage Website
You need to have at least $3000-$4000 in your kitty to get started. You would be spending around $500 to build the content and website. We generally recommend a spend of USD 100 per day when you're getting started. You can, however, get started with USD 50 per day and start monitoring the performance of your campaigns. You should have enough funds to run you for 60 days since most of the networks pay in NET 30, 45, or 60 days. Mostly, the first two months will be more of a roller-coaster with experiments and trials. But once you crack the winning formula, you can monitor your traffic buys and optimize the ad placements for higher yields.
Before we wrap up, let me remind you of a few things which are going to be crucial while you're getting started. Media buying is one of the critical ingredients of traffic arbitrage which is followed by content planning and ad optimization. These form the three crucial pillars of a successful traffic arbitrage strategy. Some of the other arbitrage business models include retail arbitrage, tactical arbitrage, amazon arbitrage, eBay to amazon arbitrage, etc.
Our Recommended Tools for Publishers:
Looking to Increase your Ad Revenue:
Get in touch with me for a personalised consultation and increase your ad revenue across native, display, video (instream and outstream), in-app and other verticals. I also assist in customized DFP setup, header bidding, and content creation strategy. My skype id is:
ronniedey
. Feel free to connect!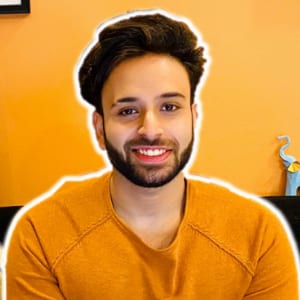 I and my team research various ad networks and can help you increase your overall ad revenue; so you could rake in more greenbacks with the best monetization platforms. Tap into the power of the online publishing business with me. I am just a mail away, so reach out to me if you want to scale up your website revenue. mail: [email protected]