Last updated on January 26th, 2023 at 05:37 pm
What is AdSense Arbitrage- AdSense arbitrage is the art of making profits by displaying AdSense or Ad Exchange ad tags along with other ad network tags such that the return from advertising revenue is more than the amount spent to buy traffic from other sources. The net difference results in a profit for the publishers. The concept of arbitrage applies anywhere where there is an inequality of demand and supply. In the advertising world, "traffic = gold". However, the value of the impression highly varies because different ad networks have a varied number of advertisers and the competition changes, so the bid value per impression. If a network has a huge inventory of US traffic and a relatively less number of advertisers targeting that geo, the CPC or the CPM value of the impression will be automatically low. Under such a case, one may buy traffic at a relatively low CPM value and upsell it to a network at a high CPM value where the advertiser demand for the traffic is relatively higher (this is how ad network arbitrage works), or most likely publishers may buy traffic from networks at a low CPM value and divert them to their blog and make more money from AdSense and other ad networks (This is how CPM traffic arbitrage works). Thus pulling a profitable arbitrage model still persists and in this article, we are going to discuss in detail how you can get started with AdSense arbitrage.
Table of Contents:: Summary
Hide
Publishergrowth: The Revenue Acceleration Platform for Publishers
Blognife is elated to announce the launch of Publisher Growth- a community of publishers that helps you actively accelerate your revenue. This platform assists publishers in growing their traffic and revenue. As publishers, you can share and read reviews of ad networks and hosting companies. You can connect with other publishers to build links for growth and monetization hacks and more. This platform will help you stay up to date with the advertising and publisher ecosystem.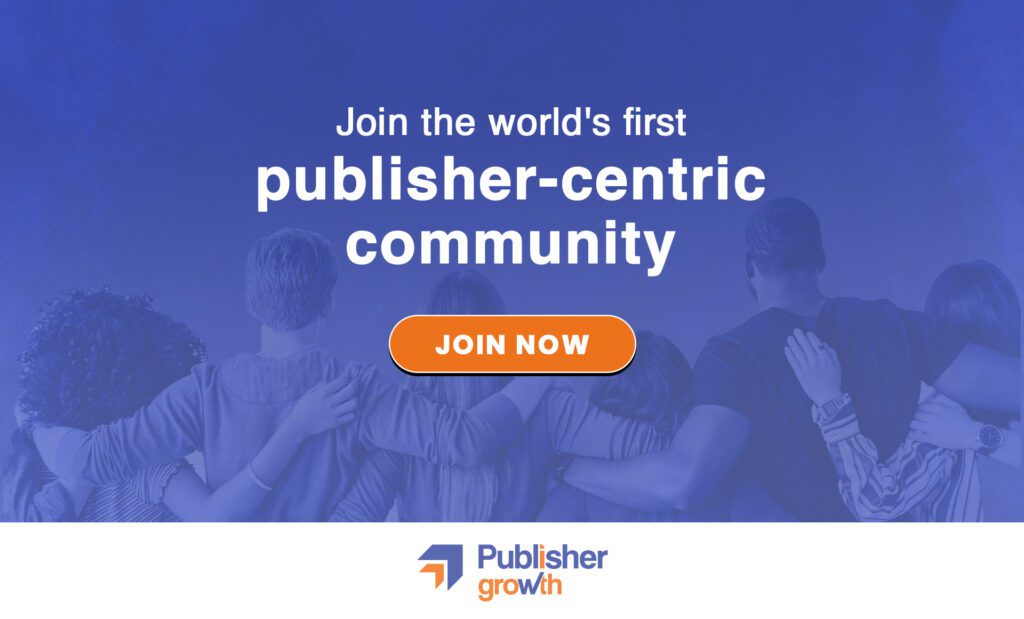 Features:
List of 200+ ad networks to monetize your site across all verticals.
Personalized site audit upon signing up on the platform that can increase your revenue.
Find all upcoming adtech conferences, webinars, and events in one place.
Stay informed with the latest adtech news across the globe.
AdSense Arbitrage Techniques
Understanding AdSense arbitrage requires you to first understand the underlying principle of traffic arbitrage and know why such a thing is possible in the digital advertising world. Much of this has already been discussed in the paragraph above. Right now, we are going to talk about the stepwise AdSense arbitrage strategies that should give you the idea of getting started. The foremost crucial point is to know your sources of traffic. If you're planning to buy the traffic from a particular network, you need to know to target those geographies where the bid requests are relatively low so that you can make a higher ROI.
List of Ad Networks to Buy Cheap Traffic for Traffic Arbitrage
There are several ad networks which you can use to buy traffic. It can be native ad networks like Revcontent, and Taboola or it can be CPC ad networks like Adnow, Adhitz, and others. Alternatively, it can also be CPM or pop-under ad networks. The choice of the ad network to buy traffic from greatly determines your arbitrage plan and the chances of making a profit out of it. Let us take a look at the sources which we believe have genuine traffic for AdSense arbitrage 2023, however, we suggest you have a fraud detection technology in place if you wish to scale your Adsense arbitrage model.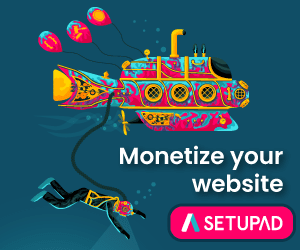 1) Taboola- Taboola has a huge supply of traffic and if you're looking at quality volume traffic for your arbitrage, then this can be the preferred choice. However, we recommend Taboola only when you're willing to scale your traffic arbitrage campaigns since the minimum deposit for Taboola is higher and may not be well justified initially during the test run.
Pros-

A Huge volume of quality traffic for top websites across the world. Ability to filter any audience geography and scale to limitless possibilities. Huge inventory of premium US traffic.

Cons-

Initial minimum deposit can be high to get started with and the CPC can be higher than other native ad networks.
2) Facebook- Facebook is the perennial source of quality traffic. Even though the network's organic reach is getting reduced to higher numbers, it can still be one of the top sources of traffic acquisition. Most publishers use Facebook ads arbitrage due to the high quality of the traffic (less percentage of bot traffic) and also the CPC for Facebook traffic comes out to be extremely low and thus making a higher ROI with Facebook traffic becomes much easy for publishers. Facebook AdSense arbitrage is pretty common with social publishers and influencers.
Pros-

A huge volume of global traffic and you can target practically any niche and any interest for a higher CTR and engagement rate. The payments are processed at the end of the month and there is no minimum commitment required, so this is the best source to buy traffic when starting off. Also defining the audience targeting based on your website niche is possible which can generate higher clicks.

Cons-

The only cons of running campaigns via Facebook is to ensure the adjustments are done so that your audience set has moderate or low advertiser competition. For audience seats having higher advertiser competition, you will be charged more per action or reach since more advertisers are bidding for the same audience. This requires some initial testing and a lot of trails to finalize on those audience sets which gives you higher reach and engagement at a comparatively lower price scale.
3) Adnow- Adnow is a native ad network with a presence in over 160 countries, and they are one of the fastest-growing native ad networks. The advertiser base for Adnow is primarily concentrated on EU traffic and thus the CPC for US traffic is comparatively much lower there in Adnow than in any other native ad network. Adnow also runs its SSPs and offers traffic from some of the top sites. So, if you're specifically targeting US traffic for your arbitrage, Facebook and Adnow can be a good choice.
Pros:

Low initial deposit of USD 50 can help you get started. Advanced targeting based on device, country and more available. Relatively low approval time for campaigns and good volume of traffic.

Cons:

Most of the traffic is mobile-based and if you're looking for desktop traffic, the bid CPC needs to be a bit on the higher side.
4) Revcontent- Revcontent is one of the fastest-growing native ad networks which is used by a lot of publishers to drive traffic to their websites. The revcontent widget offers advanced customization and also has a lot of targeting options for advertisers.
Pros:

Huge volume of global traffic that can help you get started.

Cons:

The minimum spend per campaign per day is $100. So, if you're running a campaign for a week, you have to spend around USD 700 for the same. Something which we won't recommend initially, but definitely in the long run. A lot of publishers doing traffic arbitrage use Revcontent ads to drive traffic to their blogs consistently, and thus is recommended in the long run.
5) Pop under Networks- There are several pop-under networks which are used to boost traffic for Youtube videos. While this is something we don't recommend for traffic arbitrage and is only limited to sending traffic to YouTube pages, these networks can at a time come in handy if they allow site-level targeting from where the traffic will be coming. Also, the impression bid requests can be much lower for pop-under networks which can result in a higher ROI. We strongly recommend using a fraud detection technology in place if you're using pop-under networks as the primary source of your traffic.
Pros:

Relatively lower bid values to get started.

Cons:

Traffic quality can be a concern with pop-under networks as user retention is generally low and thus the revenue can be affected. However, testing is required to see which network is having good traffic.
Now, that you know some of the top sources to buy cheap traffic for click arbitrage, let us take a look at the networks which can be used in addition to AdSense to increase your overall ad revenue and ensure a positive ROI.
List of Ad Networks to Profit Out from Traffic Arbitrage
Here is a list of ad networks which we recommend to publishers who are running viral sites or using the ad arbitrage model to make money from their websites. We suggest publishers split the revenue across multiple channels and run them parallel to have a sense of your overall revenue potential.
1) VDO.AI: Best Ad Network for Traffic Arbitrage
VDO.AI's native units are designed to be non-obtrusive and provide a seamless way for publishers to leverage the power of video. A lot of publishers see more revenue from a single VDO.AI unit compared to multiple banners and traditional native units. VDO.AI is headquartered in Mountain View, CA. With VDO.AI's native video widget, you can see an increment of almost 50% of your regular earnings on sites which are typically known to perform well with video ads. The setup usually takes less than a day to get started and goes live once your site gets approved by the demand partners. Listed below are the benefits of joining VDO.AI
Easy integration using a single javascript

See an additional revenue of almost 50% of your regular earnings

One tag that sources the video demand is Google ADX, Appnexus, Sovrn, and other demand platforms.

Generate higher CPMs from native video ads

No player, video content or ad integration separately. Everything comes bundled in a simple js tag.
2) AdSense: Best Ad Network for WorldWide Traffic Arbitrage
AdSense is definitely the go-to ad network for monetizing your worldwide traffic. It is the primary ad network for CPC arbitrage. However, using both AdSense and Ad Exchange can boost your overall ad revenue. Place your AdSense display and native tags on those locations where you expect the maximum click-through rate since that will increase your revenue from AdSense. The ad units which perform well for AdSense include 300×250, 300×600, responsive link units and responsive native ad units.
Minimum Traffic Requirement: NA
Payment Terms: NET 21 days payment via Direct Deposit
3) Google Ad Exchange: Best Ad Network for Global Traffic Arbitrage
It is one of the best ad exchanges offering high fill rates for global traffic. We suggest putting the ad tags on places where the CTR is comparatively lower than AdSense like the sidebar (you can place a 300×600 ad unit), in between the post content or right before the last paragraph of your article. The ad exchange bid prices are primarily based on cookies and audience targeting defined by the advertisers. The higher the auction pressure, the higher will be the overall CPM value for your impressions. Your Google Ad Exchange sub-account can be approved by third party ADX partners like Monetizemore.
Minimum Traffic Requirement: 300,000 page views per month
Payment Terms: NET 30 days payment via Wire Transfer
4) Media.net: Best Monetization Ad Network for Traffic Arbitrage
Media.net performs well for US traffic in product-related niches. So, if your site has content which targets specific users, then media.net can be a good addon network for your overall revenue. You can use their contextual/native ad unit at the bottom of your article and analyze the performance. Either you will be earning good rates with Media.net or you won't be earning well to keep their ad unit. However, we strongly recommend you add Media.net to your ad stack. Sign up with Media.net using this link and get 10% extra income for the next 3 months.
Minimum Traffic Requirement: 100,000 page views per month, depending on the site
Payment Terms: NET 30 days payment via Wire Transfer or Paypal
5) iZooto: Best Native Ad Network for Traffic Arbitrage
iZooto allows publishers to tap into web push notifications for driving traffic and monetization using native content ads. Unlike conventional display ads, native content ads served on push notifications attract CTRs up to 2% – 3%. Publishers working with iZooto are now able to generate 15-20% of their traffic using push notifications and increase their revenue by 15%. As a publisher, you can subscribe to iZooto's Monetization plan which allows you to use use the product for free of cost and also helps you monetize push notifications. iZooto helps you in monetizing push notification inventory using native ads. iZooto has partnered with leading Ad-networks and exchanges including the likes of Taboola, Pubmatic, and RevContent to name a few. The modus operandi is simple –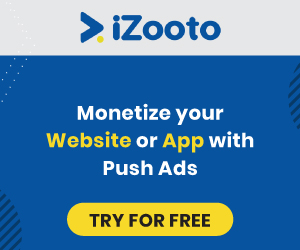 iZooto sources contextually relevant ads from its Ad network partners.
These native ads are delivered via notifications to your subscribers.
iZooto operates on a CPC model and when your subscribers click on these ads, you earn revenue.
2 native content ads are pushed to subscribers. At an average CPC of 10 cents, publishers in the US could potentially start generating up to $1,000 per month in just a quarter. Check out this detailed calculator that will help you estimate your earning potential.
6)Taboola: Best Ad Platform for Traffic Arbitrage
Taboola offers higher CPC for US audiences. The network can pay as high as 20 cents per click for US traffic. Running 2-3 Taboola widgets can increase your overall ad revenue and is the best alternative to Adsense currently. Also, Taboola is widely expanding its team and marketing efforts to add more advertisers to its base. Thus we recommend using them after post content and in the sidebar for maximum visibility and clicks. (We intend to write a post on Taboola arbitrage and shall update the link here once the article is published).
Minimum Traffic Requirement: 500,000 page views per month
Payment Terms: NET 45 days payment via Payoneer
7) Content. ad: Best Effective Ad Network for Traffic Arbitrage
Content. Ad screen pop-ups can be effective to increase your overall ad revenue. If you're targeting US traffic, the pop-ups can easily get you around 10 cents per click and when used on desktop and mobile simultaneously, they can be an additional source of overall ad revenue for you. You can use Taboola alongside Content. ad to boost your overall ad revenue. The click-throughs for their popup widgets are actually higher and are appropriate for viral websites.
Minimum Traffic Requirement: 100,000 page views per month
Payment Terms: NET 30 days payment via Paypal
8) Sulvo X: Best Optimization Ad Network for Traffic Arbitrage
Sulvo uses advanced price optimization technology to enable a publisher to earn more for every impression that is being delivered. We recommend using Sulvo's sticky ad units like 320×100 for mobile, and 728×90/300×250 for desktop in addition to the existing ad stack to increase your overall revenue from ads. Sulvo's fill rate is almost 100% for US traffic. Although their net payment is 60 days, they pay pretty much on time. Sign up with Sulvo here.
Minimum Traffic Requirement: 500,000 page views per month
Payment Terms: NET 60 days payment via Paypal
9) Connatix: Best Growing Ad Network for Traffic Arbitrage
Connatix is one of the fastest-growing out-stream video ad networks in the US. It offers out-stream video ads to publishers. The player itself runs in-house videos and plays an ad when there is an opportunity for an ad to be delivered. This creates premium video content for editorial articles and helps publishers monetize their websites with targeted video ads.
Minimum Traffic Requirement: 1,000,000 US page views per month
Payment Terms: NET 30 days payment via Paypal
Now that you know the best ad networks that can help you make money from your viral site, let us take a look at the themes which you should be using to set up your arbitrage site.
WordPress Themes to Set up your Arbitrage Site
Identifying the right theme for your traffic arbitrage model can increase your overall CTR and thus you can earn more money. Thus choosing an appropriate theme with certain functionalities becomes imperative for any traffic arbitrage model. Some of the prerequisites for a theme for works well in traffic arbitrage or click arbitrage include
High CTR-

The design and colour of the theme affect the CTR of the ads and thus need to be professional and clean. A clean and clutter-free theme helps in focusing the ads thereby increasing their click-through rates.

Pagination-

If you're doing traffic arbitrage or Adsense arbitrage, one of the most crucial things is to have pagination enabled for your posts. Your theme should have "Next" and "Previous" buttons and long image posts should be broken down into pages that users can read and then click on the Next button once they have read the first page. In this way, your page views per user increase, and you can make more revenue with CPM based ads.
Other features include quick setup, better customization, good loading speed and an overall professional look with ready to import templates. We have used over a dozen of professional and premium themes for traffic arbitrage and came down to these few recommendations for you.
Publisher WordPress Theme– The Publisher theme from Themeforest is our first and preferred choice. It is a multi-purpose theme and probably the best theme currently in the market. Apart from having several interactive demos, this theme has slideshow features and several pagination features which can be quite handy. Also, you can use the theme on your other blogs to increase your overall CTR. We have seen the theme perform quite well in terms to increase the AdSense CTR and we use it on a number of our blogs like Essencz, TheBreakupCafe, and others. Take a look at the Publisher theme now.
Bimber- Bimber is yet another viral WordPress theme which is recommended if you're running a blog on cats/dogs, celebrities, inspiration, science facts etc. This theme has custom pagination options and can be used to divide your long post into multiple pages. Bimber offers sticky share buttons for Facebook and Twitter to increase the chances of your content going viral on social media. If your entire source of traffic is Facebook, then this theme can be an appropriate choice for you. Take a look at the Bimber theme now.
Now that you've settled on one of these themes. Let us take a look at what WordPress plugins you would be needing for your arbitrage site. Remember that for a higher ROI you need to maximize your earnings potential from advertisements and generate more page views per visit. These are the two important checkpoints you need to focus on. The WordPress plugins listed below will help you increase your overall revenue.
WordPress Plugins to Increase your Revenue and Traffic
There are a lot of ad placement plugins which can be suggested to boost your online revenue. However, the one which we are going to suggest here is the Advanced Ads WordPress Ad placement plugin. There is a free version of this plugin which can help you get started, however, we strongly recommend you consider buying the paid version mainly for two reasons listed below…
Firstly, the paid version has something that can pop up an aas d. This feature, if activated can display an advertisement after a certain period (in seconds) or after a certain percentage scroll of your site by a visitor. The pop-up plugin can display an ad (display ad or native ad) with a close button. By using this, you can significantly increase the click-through rate on your CPC based ads. The best bet is to choose a native ad network (like Revcontent, Adnow, Content. ad) for this and maximize your overall revenue.
Secondly, the paid version has another feature which can help you geo-target the ads. There are a lot of networks which particularly work well in certain geo. Like Pubgalaxy works better than AdSense in Europe. Taboola works better in the US and IN, while Adnow and Content. ads work way better than Taboola in the EU. Mixing the native and display ads and targeting them geographically and then using a fallback network can increase your revenue by more than 30%. So, if you are earning around $1000 a week, you can automatically increase it to $1300 by enabling geo-targeting of the ad units (both native and display). Take a look at the Advanced Ads plugin here.
Along with this, we recommend using the free Q2W3 Fixed widget plugin to make your sidebar ads sticky.
Now that we have covered the source of buying traffic, the ways to monetize your traffic, the recommended themes, and plugins, we are left with the content marketing and content creation strategy so that we can effectively get started with Adsense arbitrage 2018.
Required Tools for Traffic Arbitrage or AdSense Arbitrage
Since you are primarily going to invest in your content (Facebook ads, native ads etc) your content creation strategy needs to be strong and robust. A good content creation strategy will help you maximize your profit and you can get targeted visits at a much lower price and effectively scale your campaign in no time. So here, the first catch is to identify the content that goes viral. Generally, a high engagement value on your content will reduce the cost per engagement of your Facebook ads. This means Facebook tends to promote those paid content more which gets a better response from the audience in terms of clicks, comments, likes, and shares. For this, you need to reverse engineer your content creation strategy. You need to see what type of content is performing well. Rather, see the content/campaigns that the marketers are running for a long since those campaigns/articles are bringing them profit. Once you get to know the type of content which is work for others, you can benefit yourself with the same content creation and get away from lots of trials and errors. The tools that help you spy on native content ad networks are
Advault.io

Nativeadbuzz

Adbeat
How to Scale Up your AdSense Arbitrage Model
For the first few days, you might be running in negative ROI. That is completely fine since you are just setting up your ad placements which can be optimized for a profit. Ensure that you're targeting the right audience through Facebook and native ads. Try to provide in-depth information about the subject. Many websites which are doing traffic arbitrage or creating viral content don't seem to provide engaging content. You may take inspiration from Bored Panda which focuses on viral content and uses Facebook post boost and yet maintains the quality of the content and thus have a wide readership across the globe. Your content creation inspiration should be something like Bored Panda if you're looking to scale your site. Hope we have been able to provide all the resources required to start AdSense arbitrage and we hope you'll be running into profits after the initial optimization is done.
Conclusion- As stated above, arbitrage is something that exists everywhere and also in the online ad industry. Doing it in a way that doesn't hamper the ecosystem is something that we publishers need to concentrate on. There are a lot of websites that are doing arbitrage without providing substantial research content and their objective is to churn profits at the earliest. This is not a long-term business model! Good and research content is going to stay, and so is paid to advertise! And so doesn't the model of arbitrage! Then why don't do it in a way that benefits the entire ecosystem! Wish you all the best for a successful AdSense arbitrage. Here are some of the other popular arbitrage business models- retail arbitrage, tactical arbitrage, amazon arbitrage, eBay to amazon arbitrage, etc.
Our Recommended Tools for Publishers:
Looking to Increase your Ad Revenue:
Get in touch with me for a personalised consultation and increase your ad revenue across native, display, video (instream and outstream), in-app and other verticals. I also assist in customized DFP setup, header bidding, and content creation strategy. My skype id is:
ronniedey
. Feel free to connect!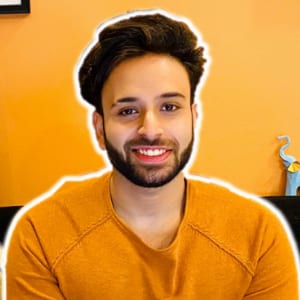 I and my team research various ad networks and can help you increase your overall ad revenue; so you could rake in more greenbacks with the best monetization platforms. Tap into the power of the online publishing business with me. I am just a mail away, so reach out to me if you want to scale up your website revenue. mail: [email protected]