Last updated on January 26th, 2023 at 04:41 pm
Video ad arbitrage is the technique of serving pre-roll video tags as display banners (in-banner video ads) and thereby serving them on Ad Exchanges and making a cut on the overall transaction. While this method of video ad arbitrage is widespread across the industry and is employed by several ad networks and supply-side platforms, often it affects the advertisers and the end-users. In this post, we will discuss the click-to-video ad arbitrage which means one would buy traffic from Facebook or other CPC ad networks and use video ads to monetize the traffic, thereby taking a cut of the entire transaction which is normally the profit percentage.
Table of Contents:: Summary
Hide
Publishergrowth: The Revenue Acceleration Platform for Publishers
Blognife is elated to announce the launch of Publisher Growth- a community of publishers that helps you actively accelerate your revenue. This platform assists publishers in growing their traffic and revenue. As publishers, you can share and read reviews of ad networks and hosting companies. You can connect with other publishers to build links for growth and monetization hacks and more. This platform will help you stay up to date with the advertising and publisher ecosystem.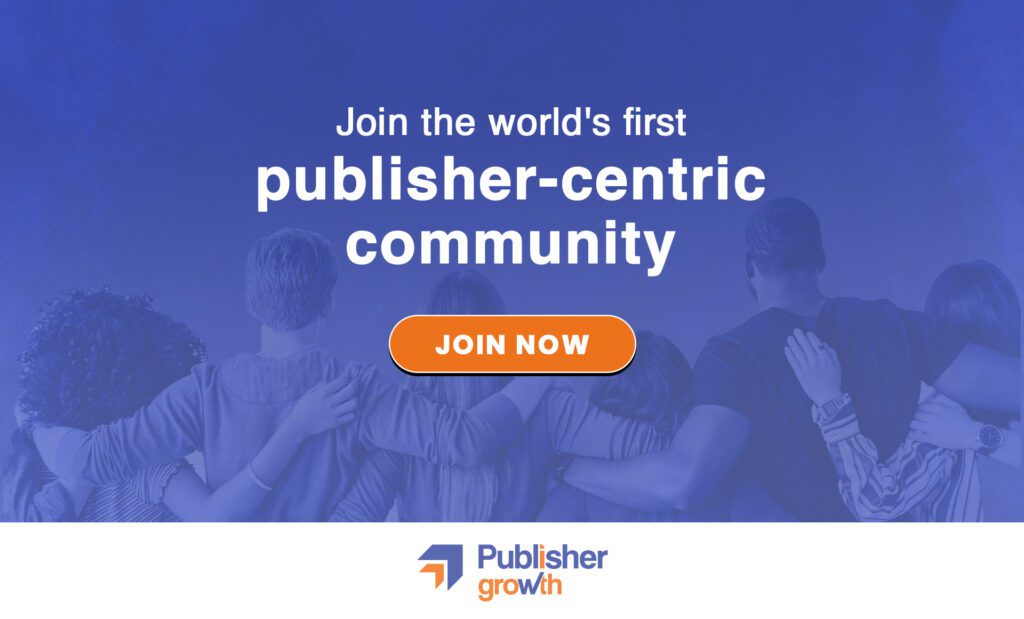 Features:
List of 200+ ad networks to monetize your site across all verticals.
Personalized site audit upon signing up on the platform that can increase your revenue.
Find all upcoming adtech conferences, webinars, and events in one place.
Stay informed with the latest adtech news across the globe.
Video Ad Arbitrage Types
We can classify video ad arbitrage into two categories namely the video ad arbitrage employed by ad networks and the other employed by publishers. While the former still remains a grey area since a lot of advertisers are completely unaware of this, the latter is more straightforward and is being implemented by several premium publishers and is considered to be legit and genuine. So, let us take a deep dive into the video ad arbitrage types here–
Ad Network Level Video Arbitrage
Normally, remnant pre-roll video ads are sold at $5 flat CPMs by video networks. Several SSPs serve these pre-roll video ads as in-banner ads which costs a bit more than traditional display ads. So, these video ads are auctioned at RTB networks and since the winning bids are just $0.01 higher than the highest bid, these in-banner ads are delivered at CPMs at the rate of $1.5 to $2. So, the ad networks still remain in profit are deducting the ad serving fees and network cuts. Typically the margin of profit remains as high as $2 or more per 1000 impressions and this is how the entire industry is doing video ad arbitrage. However, most of the time, the advertisers are unaware of the fact that the video ads which they are paying for are actually being served as in-banner ads. Normally, pre-roll ads cost anywhere around $5-$30 depending on the audience targeting. The ones which are remnant and are targeted at www traffic and have considerably low CPM pricing. While there are a lot of ad networks which employ this, it is still considered a grey area because the advertisers are mostly unaware that the video ads are displayed in the form of a banner since they are buying these impressions for pre-roll. This undervalues the ethics of the online advertising ecosystem and policies are slowly maturing to detect such cases. Most of the open ad exchanges via which these in-banner ads are bought are becoming aware of such transactions and are blocking networks which are using these techniques to fool the advertisers.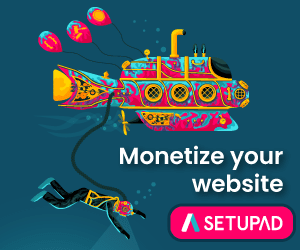 Site Level Video Arbitrage
Site-level video ad arbitrage works in a bit different way. Here, generally, the publisher uses a video player on his site and inserts pre-roll video tags, mid-roll video tags, and post-roll video tags depending.
Required Tools for Video Ad Arbitrage
Firstly, you need to sign up for video ad networks like Google Ad Exchange, BrightRoll, Yume, Rubicon etc. If you have a significant volume of traffic, you can try a video header bidding solution or simply use DFP to create video line items for these video ad networks and then generate the required pre-roll, mid-roll, and post-roll videos ad tags. Once the video tag is created in DFP, now you need to implement the player, host the video, and serve it on your website where you want the player to appear. You can use videos to build your own player and serve video ads to it. However, this would require some customization and if you don't have any prior experience in building video players I recommend you go with a Video CMS like Brid. tv whose plans are quite affordable and start at $25 per month and allows you to request 250k ad calls.
Brid allows you to add pre-roll, mid-roll, and post-roll tags that can help you in monetization. Additionally, you can also run outstream units using Brid's technology. It provides a video bandwidth of up to 300 GB which is ok to get started, but you would be needing more space for video streaming.
Video Ads CPM Rates for Publishers
Normally, the CPM rates for video ads vary on the following factors
Size of the player:

Players with large size like 680×400 etc which runs on desktop and laptops generally get higher CPMs than those of mobile because of better brand engagements.

Audience Type:

Since the CPMs are dynamic and depend on the audience targeting, if you have a high-quality audience you will be earning more for the same amount of video ad impressions.

Keyword targeting: Normally, if your content has keywords which tend to perform well on Adwords, chances are high that the video CPM rates for that site will be comparatively higher than others.
Country of traffic: Generally the demand for video impressions is higher for tier 1 traffic and if you have a quality volume of tier 1 traffic, your CPM rates can be as high as $15 to $20.
While we are not using video ad arbitrage, we have been running video ads on your blogs for quite some time and the revenue, as it seems is higher for the US-based audience. We get video CPMs in the range of $15, $5 and $3 and these depend on the sites where the videos are running.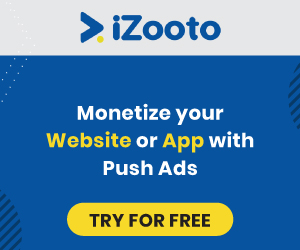 The site where we are receiving the video CPM rates of $15 has a good volume of US traffic and most of the viewers are from the desktop. The other two sites have mostly mobile web traffic and the audience is from India thus the overall video CPM rates are quite low.
As you're buying display clicks and profiting out via video ads, we suggest you do the following
Use pre-roll and post-roll tags if the duration of the video is around 3-5 mins.

Use pre-roll, post-roll, and mid-roll tags if the duration of the video is more than 7 mins.
However, we recommend using both pre-roll and post-roll tags and having an optimal video size so that you can earn better rates from video ads. Adding the post-roll tag increases your video revenue by almost 30%. We do not encourage adding mid-roll tags since this would make it ad-heavy and you need to run a video of a higher duration to accommodate more ad units.
Buying Audience for Video Ad Arbitrage
For display to video arbitrage, the best source of quality traffic is Facebook. You can create posts with engaging headlines which result in a high click-through rate on Facebook and make then land on your website which hosts video as well as the content. The video will be having pre-roll and post-roll tags. Thus, since the CPMs for video ads a higher, you can make a positive ROI using the display to video arbitrage. The next best source of traffic is from native ad networks like Taboola, Adnow, Outbrain, Revcontent and more.
As a matter of safety, we always recommend you to have a fraud detection technology or vendor in a place that scans your traffic and notifies you in there is any bot traffic coming from any of the networks so that you can siphon off that network from your list.
How to Scale Up your Video Ad Arbitrage Model?
Making profits from video ad arbitrage is comparatively easier since videos offer higher eCPMs and generating targeted traffic for top-tier countries can result in higher CPMs for video ads which are being displayed on your site. The overall result will be an increase in revenue and you can optimize your campaign for a positive ROI. Using display ads along with video ads is a good technique to further boost your overall revenue. To wrap up, the checklist for a display to video arbitrage looks like this
→ Buy traffic from Facebook
→ Source video ads from Networks like ADX, BrightRoll, SpotX etc
→ Use the video player from Brid. tv
→ Host the videos on Online.net or a high bandwidth server
→ Implement the player and start churning profits
If you're looking for a quick and easy way, simply integrate VDO.AI
VDO.AI (Blognife Recommended)
VDO.AI's native units are designed to be non-obtrusive and provide a seamless way for publishers to leverage the power of video. A lot of publishers see more revenue from a single VDO.AI unit compared to multiple banners and traditional native units. VDO.AI is headquartered in Mountain View, CA. With VDO.AI's native video widget, you can see an increment of almost 50% of your regular earnings on sites which are typically known to perform well with video ads. The setup usually takes less than a day to get started and goes live once your site gets approved by the demand partners. Listed below are the benefits of joining VDO.AI
Easy integration using a single javascript

See an additional revenue of almost 50% of your regular earnings

One tag that sources the video demand is Google ADX, Appnexus, Sovrn, and other demand platforms.

Generate higher CPMs from native video ads

No player, video content or ad integration separately. Everything comes bundled in a simple js tag.
Conclusion- One of the most important aspects of any ad arbitrage business model is to ensure it doesn't look like arbitrage. Arbitrage is a concept and you're leveraging the same to make profits faster. However, your end objective is still the same, i.e. to be a publishing company that values its reader and proviprovidesine and informative content. This is how your brand will start growing! Creating engaging content is an art! The trick behind the viral content is still a science and you need to do enough research to build your own techniques that would work in the long run. Everyone buys traffic from Facebook, and display to video arbitrage is something which is done by many publishing houses to boost their overall revenue. In the whole process, the idea is to provide value to all the key elements of the ecosystem and not to sabotage anyone or keep someone in the grey area. You can further check out our article on AdSense Arbitrage.
Our Recommended Tools for Publishers:
Looking to Increase your Ad Revenue:
Get in touch with me for a personalised consultation and increase your ad revenue across native, display, video (instream and outstream), in-app and other verticals. I also assist in customized DFP setup, header bidding, and content creation strategy. My skype id is:
ronniedey
. Feel free to connect!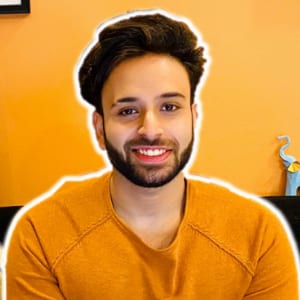 I and my team research various ad networks and can help you increase your overall ad revenue; so you could rake in more greenbacks with the best monetization platforms. Tap into the power of the online publishing business with me. I am just a mail away, so reach out to me if you want to scale up your website revenue. mail: [email protected]