Last updated on January 26th, 2023 at 04:27 pm
The ad tech industry is one of the most dynamic ones out there, and it keeps on evolving. Technology has revolutionized the way online advertising is bought and sold. Brand advertisers have often found it unfairly difficult to buy impressions, or rather ads, as they have to go through salespeople who can be unreliable and expensive. Programmatic advertising is a technology in which the process of selling and buying desktop display, video, FBX, and mobile ads is streamlined by automation using real-time bidding, thus removing human intermediaries from the process.
Table of Contents:: Summary
Hide
Publishergrowth: The Revenue Acceleration Platform for Publishers
Blognife is elated to announce the launch of Publisher Growth- a community of publishers that helps you actively accelerate your revenue. This platform assists publishers in growing their traffic and revenue. As publishers, you can share and read reviews of ad networks and hosting companies. You can connect with other publishers to build links for growth and monetization hacks and more. This platform will help you stay up to date with the advertising and publisher ecosystem.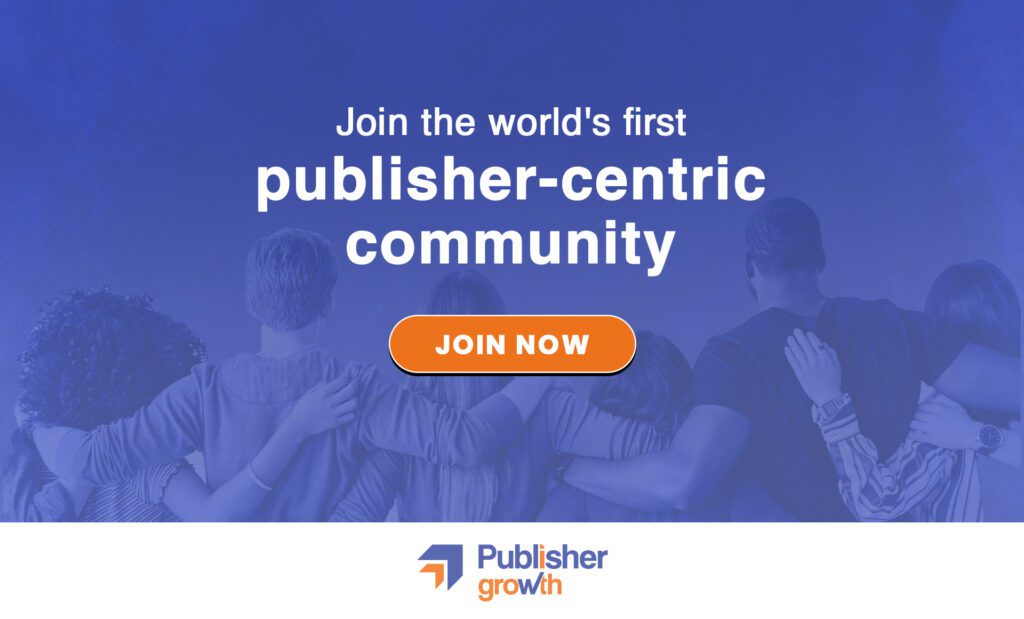 Features:
List of 200+ ad networks to monetize your site across all verticals.
Personalized site audit upon signing up on the platform that can increase your revenue.
Find all upcoming adtech conferences, webinars, and events in one place.
Stay informed with the latest adtech news across the globe.
Many advertisers nowadays are opting for programmatic advertising, and Demand-side Platforms (DSP) are driving this change. A DSP is software used by marketers and agencies to buy ads or impressions across a range of publisher sites through real-time bidding. Publishers make the ad impressions available through ad exchanges. DSPs automatically decide which impressions an advertiser should buy, depending on certain attributes such as where they're served and which specific users they're being done to. This process is a lot cheaper for advertisers as it involves no negotiations, and the highest bidder wins.
Now for publishers, the problem is that programmatic advertising may drive down the value of their inventories. This is where SSP or a Supply-side Platform comes into play. An SSP is a software used by publishers to sell ads by connecting their inventories to multiple ad exchanges. In an SSP, publishers can set 'price floors', which dictate the minimum prices for which inventory can sell to buyers. The idea is that by opening up impressions to as many potential buyers as possible, publishers can maximize the revenue they receive from their inventory. SSPs help publishers to more efficiently aggregate and manage their relationships with multiple networks and ad buyers.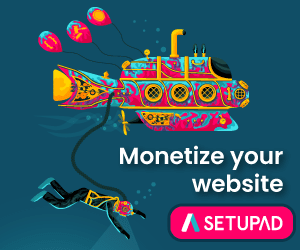 Video advertising has become an intrinsic part of the marketing strategy of brands. Almost everyone aims to create a compelling online presence through video ads. So, more and more video ads will sell now, and publishers have to be ready for that. To make the process a little easier for publishers, especially beginners, we will discuss a list of video SSPs here. In this article, we are going to list the top 10 video SSP companies for publishers who can use them for better yield management.
Top 10 Video SSP List for Publishers
Here, we have created a list of top video SSPs to help publishers manage and increase their overall ad revenue. These video SSP platforms are robust and are defined by state-of-art technology, including header bidding to ensure maximum revenue for the publishers. Most of these video ssp companies are tied to ad exchanges and perform well in English-speaking countries, with CPM rates ranging from $2-$20 and above for specific niches. Since most of the video inventory is bought programmatically, you can expect good revenue if you have quality tier-one traffic.
1) Adtelligent: Top AdTech Video SSP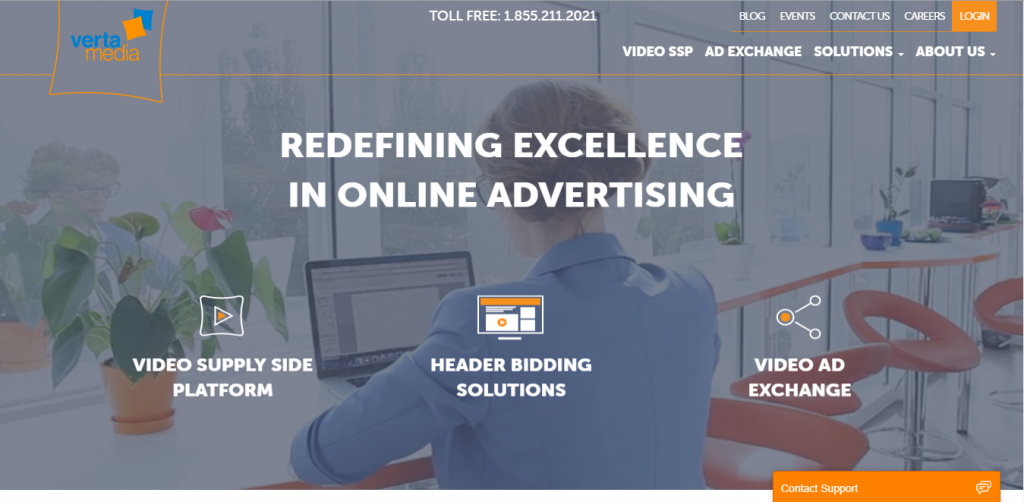 Adtelligent is the top video Supply-side Platform that enables publishers to maximize their inventory through programmatic advertising. This video SSP company has an advanced technology that uses a unique predictive algorithm, called the VertaMedia™Intelli algorithm, to instantly link publishers with the best demand source for each impression. This SSP delivers a fill rate of up to 45%, whereas most other SSPs average 15-20%.
Empowers publishers to manage the demand pathway optimization via a suite of technology solutions.
Global access to an advertising marketplace of high-quality buyers and sellers.
2) Teads.tv: Top Global Video SSP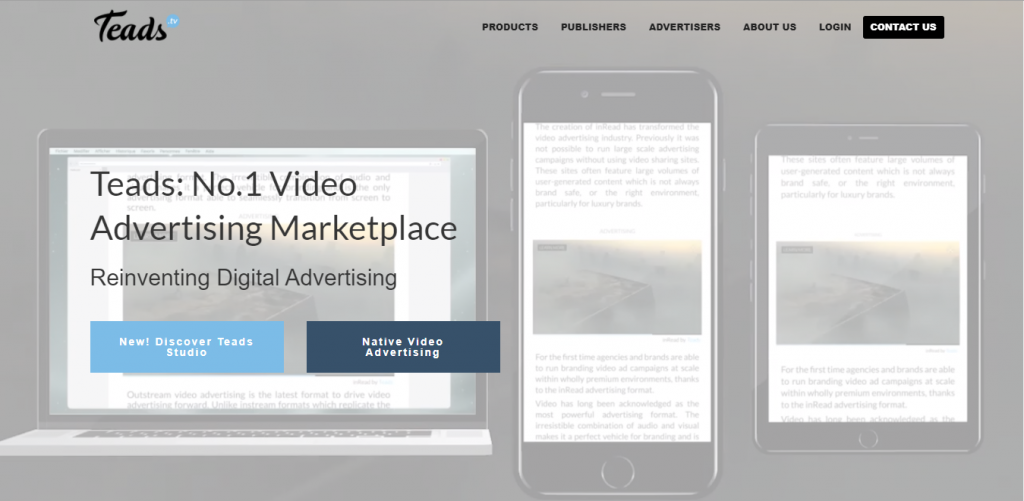 Teads. Tv is said to be revolutionizing digital video advertising. It is the inventor of outstream video advertising. Publishers partnering with Teads create an unparalleled level of premium inventory. The platform serves more than 650 million video views monthly all over the world. Forbes, The Washington Post, Reuters, CNBC, and Vanity Fair are only a few of the international brands that are on board with Teads. Tv as publishers. Teads remain one of the top video SSP companies with a huge stream of premium advertisers and publishers.
Fill rates: 20% (higher for EU traffic)
CPM rates: $10 and above
Minimum traffic requirement: 1 million and above
Quality: Premium and High-quality news websites
Strong Geos: UK and parts of Europe
3) SmartyAds: Top Programmatic Video SSP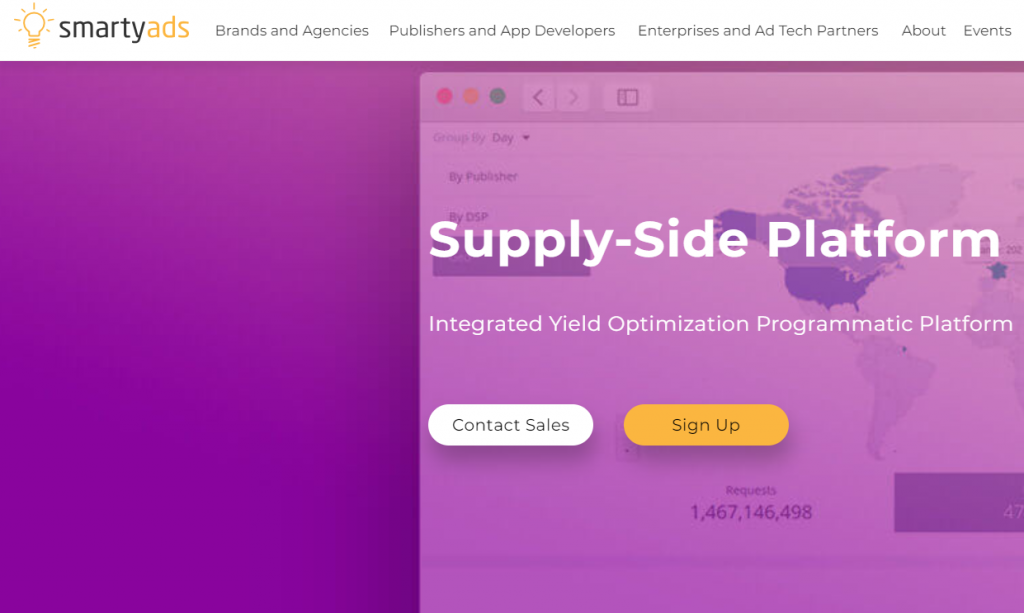 SmartyAds SmartyAds SSP is a publisher-focused programmatic cross-channel media-selling platform designed for transparent mediation and effective inventory monetization. Being a part of the full-stack programmatic infrastructure, SSP directly integrates with in-house DSP and the vast top-notch worldwide demand partners.
Our lightweight SDK supports all innovative mobile ad formats that create an immersive experience for different kinds of users that translates into the highest ROI, Fill rates, and eCPM. Server and client-side Header Bidding solutions maximize the true value of inventory and publisher's yield and accelerate mobile pages instead of slowing them down.
Сreate priority fixed-price PMP deals or trade via RTB auction setting the floor price threshold that automatically sorts out only the most advantageous bids. Filters in categories, select preferred advertisers with whitelists and maximize fill rate and revenue.
The Benefits:
Fill rates: 80+

CPM rates: USD 1.5 and above for tier 1 traffic

Min. traffic requirement: Estimated 5 million page views per month

Dynamic floor pricing that prevents revenue losses

Quality: High quality and Premium

Strong geos: Worldwide, Tier 1 Countries.

RTB private marketplace access

Flexible transparent payouts

Campaign analytics in real

time
Lightweight SDK
Header Bidding
All ad formats include mobile (rewarded, interstitial, playable, etc.

).
4) Altitude Digital: Top Largest Video SSP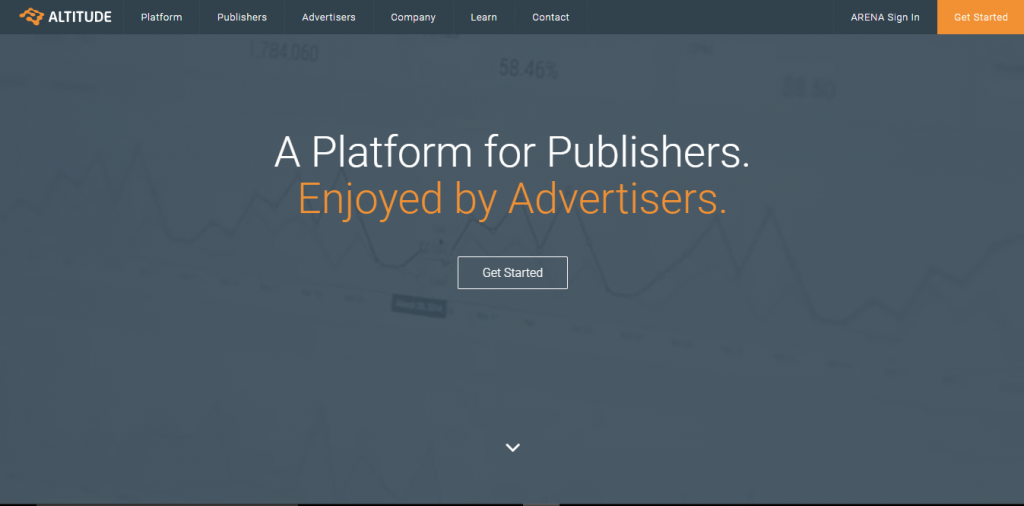 Altitude Digital is the largest independent video advertising technology that streamlines ad selling and buying through its programmatic platform called Altitude ARENA. The Arena is Altitude's customizable self-serve video SSP. Altitude also has a separate mobile platform, extending its suite of monetization tools to help publishers thrive within the quickly evolving programmatic video marketplace. Currently, with the takeover, Genesis media is providing the best outstream solution to all publishers who are looking to create video inventory across their editorial content. Genesis media is integrated with buying platforms and trading desks like TubeMogul, MediaMath, trading desk, Eyeview, and more. Publishers can sell their inventory via Direct deals, Private marketplaces, or RTB exchanges.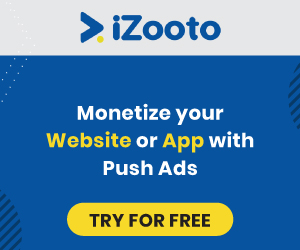 5) Beachfront.io: Top Video SSP Platform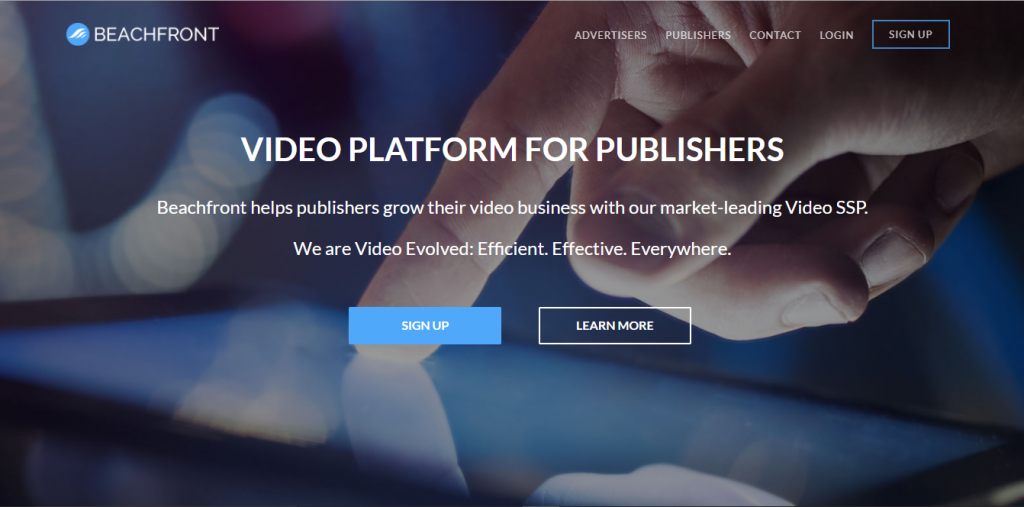 Beachfront Media offers video solutions for publishers, advertisers, enterprises, and anyone else looking to manage and monetize video across mobile, online, and TV. Todo Vision, Kids videos, YouTube, Vimeo, Blip, DailyMotion, Hulu, CBS, and Vevo, are some of their esteemed publishers. Beachfront.io is connected with 30k sources of video in one place. Also, the network reaches more than 500 million users per month. Beachfront works as an ad server and a holistic yield management tool for publishers, along with integration capabilities across its exchange. You can use the fill here to sign up with Beachfront. Before onboarding, you will be asked several questions, which include your monthly volume, coverage, current ad stack, etc.
Quality: Good quality websites
Strong Geos: US
6) Fyber: Top Monetization Video SSP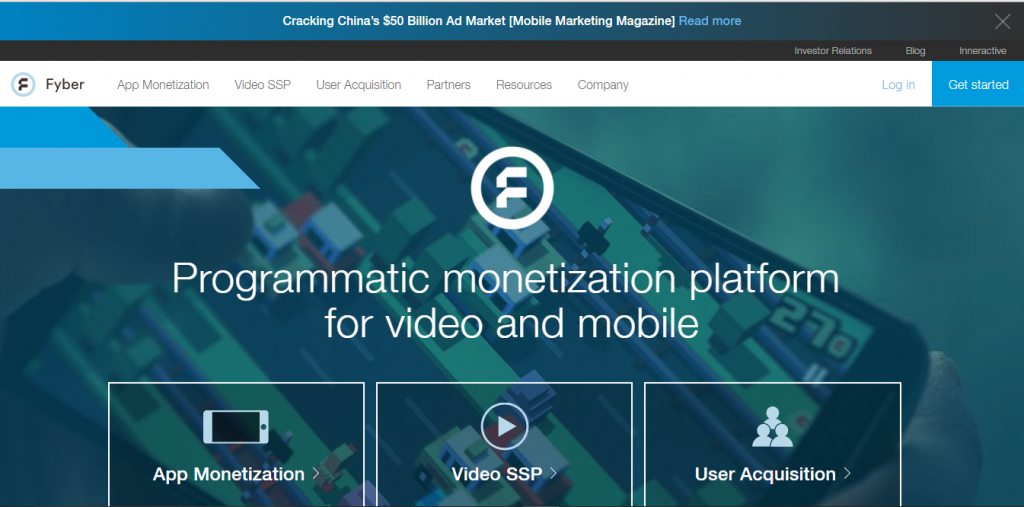 Fyber is an independent advertising technology company that connects app developers and media companies with advertisers through the power of technology across every device. The SSP, Ad Server, Exchange, and Mediation products empower thousands of the world's leading app developers and publishers to generate business-critical revenue streams and serve over half a billion monthly active users globally. PikPok, Pixelberry Studios, Melsoft Games, and Cheetah Mobile are some of their publishers. Fyber is a mobile video SSP helping app developers monetize their inventory at higher rates. Additionally, Fyber also offers video demand for web publishers who are looking to further increase their revenue from video ads. With integration to more than 150 DSPs across desktop and mobile, the rates and fills are quite high, with Fyber for tier-one traffic. It is one of the best mobile video SSPs out in the market and can be recommended to all publishers and app developers.
Fill rates: 50% (and above for tier-one traffic)
CPM rates: $5 and above
Minimum traffic requirement: NA
Quality: Good quality websites
Strong Geos: US
7) Xandr: Top Digital Advertising Video SSP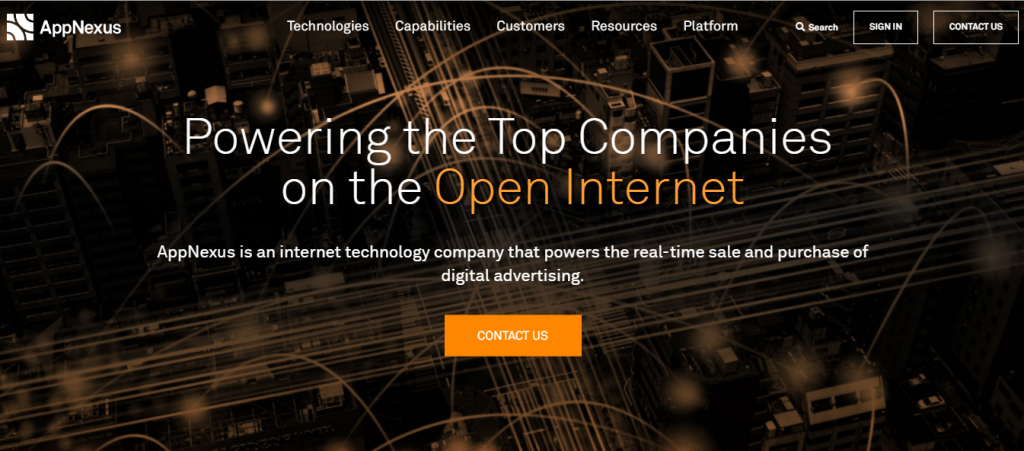 The open, unified, and powerful programmatic platform of AppNexus empowers customers to buy and sell media more, allowing them to innovate, differentiate, and transform their businesses. As the world's largest independent ad tech company, AppNexus is led by the pioneers of the web's original ad exchanges. The network is backed by the WPP group and has some of the top Fortune 500 companies as its advertiser. Thus, it is definitely one of the top video SSP giants out there that are competing at full legs with Google and DoubleClick. Appnexus is the main source of all demand for WPP and has a major requirement for desktop banners, followed by video ads. However, if you have good US inventory, you should closely monitor Appnexus.
Fill rates: High for US traffic.
CPM rates: $5 and above
Minimum traffic requirement: 30 million impressions
Quality: News and Branded websites
Strong Geos: US
8) LKQD: Top Flexible Video SSP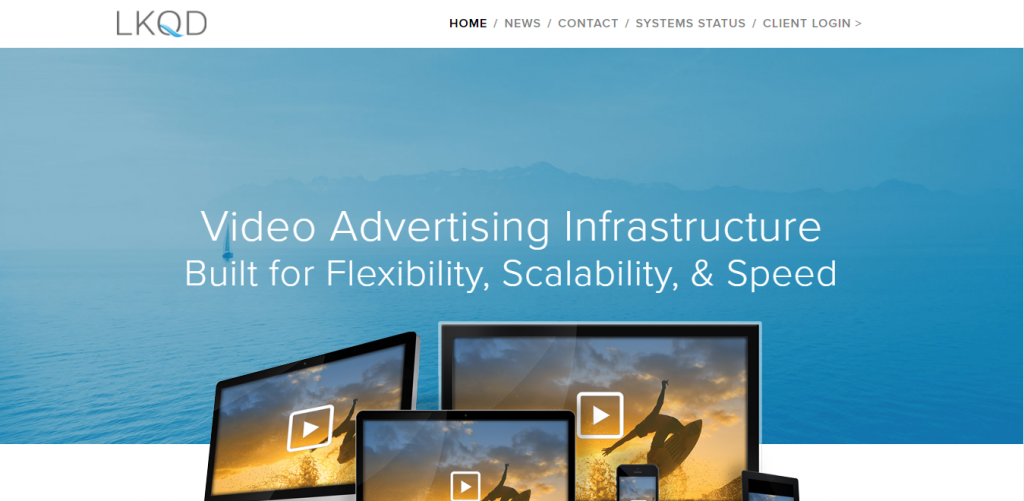 LKQD® is a leading video SSP for publishers offering "video everywhere" ad delivery through a proprietary VPAID-compatible player and enterprise ad server. The platform's mission is to provide a single advertising solution that truly streamlines digital video operations.LKQD is one of our top picks in the video SSP list and can definitely help monetize publishers who have traffic volumes in the range of 5 million and more monthly. Apart from providing ad serving and management to publishers, it also offers a marketplace for media partners to maximize their ad revenue.
Minimum traffic requirement: It is designed for premium publishers, and you must have at least 1 million page views every month.
Quality: Good quality websites
Strong Geos: US
9) Adform: Top Modern Video SSP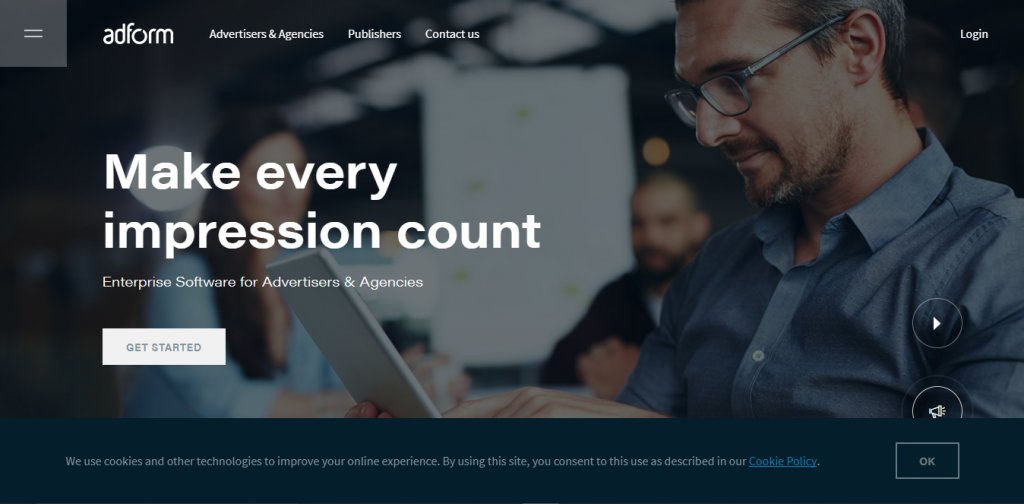 Adform's unique platform incorporates display ad serving, Rich Media, video, mobile, dynamic ads, personalized targeting, and Real-Time Bidding through integrations with major inventory players, making display advertising simple, relevant and rewarding for media agencies' online advertisers. Admeld, Appnexus, Microsoft Advertising, and Facebook Exchange are some of its partners. Adform is one of the best video SSP platforms for complete integration. It offers features like DMP integration and header bidding capabilities to ensure that the publisher's ad spaces are auctioned at the highest possible rate, thus providing better rates to the publishers.
Quality: Good quality websites
Strong Geos: Turkey
2023 is the year to see more top video SSPs coming into the limelight as the video ecosystem is growing and more money is shifting online against traditional TV. We hope this list of video SSP companies was helpful to all our publishers who are looking to monetize their video inventory at premium rates. Also, for app developers, we believe the mobile video SSPs must have been helpful, and you're going to try them out for sure. From contextual to interest-based and now personalized ad serving, the adtech ecosystem is seeing a fast trend to value the consumers, and all platforms are becoming more sophisticated to maximize buyer ROI. These video SSPs will continue to emerge since the market is just young, and the scope is immense. As informed publishers, you should make use of these top video SSPs to maximize your overall yield. If you're looking for a plug-n-play solution, we recommend VDO.AI.
Our Recommended Tools for Publishers:
Looking to Increase your Ad Revenue:
Get in touch with me for a personalised consultation and increase your ad revenue across native, display, video (instream and outstream), in-app and other verticals. I also assist in customized DFP setup, header bidding, and content creation strategy. My skype id is:
ronniedey
. Feel free to connect!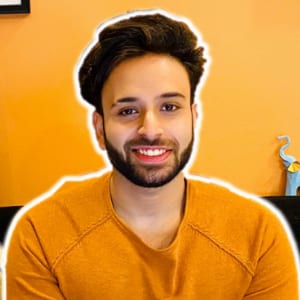 I and my team research various ad networks and can help you increase your overall ad revenue; so you could rake in more greenbacks with the best monetization platforms. Tap into the power of the online publishing business with me. I am just a mail away, so reach out to me if you want to scale up your website revenue. mail: [email protected]