Last updated on January 26th, 2023 at 07:11 am
Virtual reality is changing the way companies advertise, connect with customers, tell their stories resulting in creative and engaging content that viewers actually want to pay attention to. These ads have taken the form of 360-degree videos which can be viewed through a VR headset on any device.
Publishergrowth: The Revenue Acceleration Platform for Publishers
Blognife is elated to announce the launch of Publisher Growth- a community of publishers that helps you actively accelerate your revenue. This platform assists publishers in growing their traffic and revenue. As publishers, you can share and read reviews of ad networks and hosting companies. You can connect with other publishers to build links for growth and monetization hacks and more. This platform will help you stay up to date with the advertising and publisher ecosystem.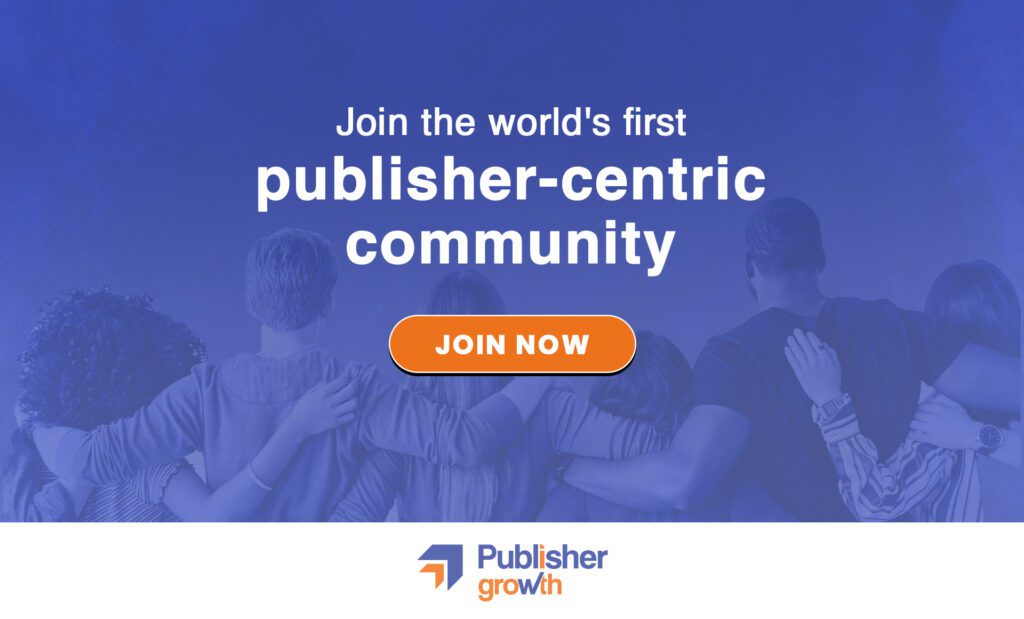 Features:
List of 200+ ad networks to monetize your site across all verticals.
Personalized site audit upon signing up on the platform that can increase your revenue.
Find all upcoming adtech conferences, webinars, and events in one place.
Stay informed with the latest adtech news across the globe.
Benefits of Virtual Reality (VR) Ads
Banner ads and auto-playing videos are now becoming things of the past. Users are increasingly considering them to be intrusive. User engagement with these types of ads are slowly decreasing. 54% of ad impressions go unseen draining advertising budgets. 0.06% is the average click-through rate of display advertisements (all formats and placements combined). Virtual reality comes in handy where traditional advertising fails to leave its mark. Since VR brings an immersive experience, consumers are more likely to remember the brand and spread the word.
Why You Should Use VR Ads?
Virtual reality is an evolving technology hence many companies are reluctant towards using it in their marketing. By being early adopters of virtual reality, a company can easily come out as a leader and innovator in its respective industry.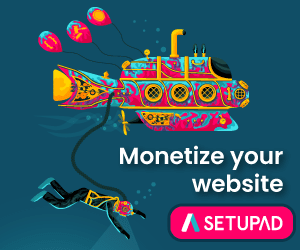 13.5% of the world population consists of early adopters of technology. This is the audience that makes an effort to experience innovative technologies. A VR marketing campaign directly appeals to the audience of early adopters and thus gains traction with comparatively fewer media efforts. Gradual usability improvement and a decrease in hardware price will boost VR adoption by the audience. The VR advertising market is expected to be worth $3 billion by 2020.
How to Choose the Best VR Ad Networks?
While choosing the right VR ad network the following points need to be kept in mind
Large inventory of publishers
Strong Portfolio
User friendly to use
Transparent analytics and reporting system
Wide number of supported ad formats
Good Customer Service
Competitive Pricing
10+ Best VR Ad Networks for Publishers and App Developers: 2023
Here is a list of 10 best virtual reality ad networks for publishers and app developers.
1. Minivirt:
Omnivert is a premium VR advertising platform founded in 2016 by Brad Phaisan and Michael Rucker. It is promising to help publishers and advertisers tap into the potential of virtual reality.
And while ads are the starting point, OmniVirt is also starting to work with publishers to support 360-degree editorial content as well.
Features:
360º Immersive Ads
Stereoscopic 360º VR Ads
Real-Time Earnings
Adaptive streaming of interactive videos of all formats.
Pros:
They have their own VR player with a dynamic API
Easy to integrate and create ads.
100% Fill Rate
High CPMs
Cons:
Their APIs are often buggy and the developer support is slow
2. Chymera VR
Chymera VR provides an advertising and monetization network for mobile virtual reality founded in 2015 by Smeet Bhatt and Sushil Kumar.
Features:
Can serve 360 ads on Daydream and Gear VR.
Analytics functionality for better understanding key metrics in ad campaigns and optimise them for immersive product discovery experience.
Offers cross-promotion across VR platforms to increase views and higher retention.
Pros:
inbuilt ad server network access using their SDKs
60% higher click-through rates (CTR) and 200% higher CPMs
Cons:
Software still not refined
Not all VR Platforms are supported
3. Adlooker: Best VR & AR Blockchain Ad Network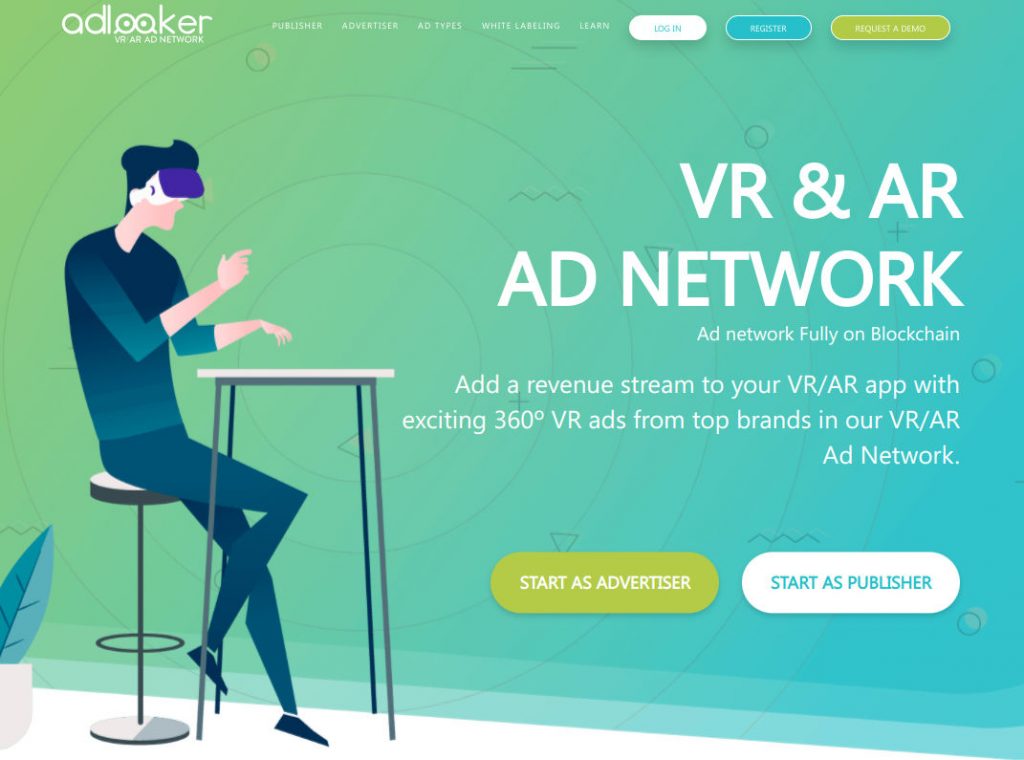 Adlooker is an immersive ad marketplace which brings publishers and advertisers together. It was founded in March 2017 in Yerevan by Ilarion Bekchyan and Arman Atoyan.
Features:
Support for multiple ad types
Platform is based on blockchain technology
Effective Audience targeting tools
Monthly payout
Ad budget planning assistance
Pros:
Pay & accept payments with Cryptocurrencies like Bitcoin and other popular altcoins, in addition to fiat currencies
Simple & easy to use SDKs
Real-time reporting
Premium Customer Support
100% Fill rate
Cons:
Minimum payment amount of $100
Rigorous screening process
No support for Retargeting, behavioural or contextual targeting
4. VirtualSKY: Best Virtual Reality Ad Network
VirtualSKY is the first platform of its kind enabling Virtual Reality developers to place 10-30 second interstitial ad experiences at natural breaks in their content. It is a part of Airpush Global network with more than 450 million users.
Features:
Engulf users with 720 degrees of sight and sound.
Advertisers have access to world-class virtual reality design services.
Multi format VR Ads
Over 6 billion monthly impressions from 150000+ integrations
Pros:
Incredibly fast, pre-cached streaming of experiences that nearly eliminates load times and skipping.
Supports most of the leading VR platforms
High Quality Content
Demo app testing
Cons:
Time limits in different ad formats
5. Flo VR: Best Virtual Reality Advertising Platform
It is a virtual reality advertising platform. The company was founded in 2007 and headquartered in Toronto, Canada. Flo Digital Inc. operates as a subsidiary of Flow Media Interactive.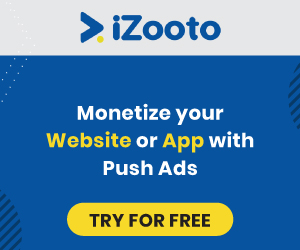 Features:
Makes 360 content viewable within any browser, VR platform, or mobile device.
Whole suite of different VR ad formats to choose from.
New VR product sampling ad format.
Self Serve Flo 360 VR Ad Wizard
State of the Art Artificial Intelligence
Pros:
Zero Latency 360 video playback
Cross Platform Compatibility
Heat Mapping and Head Tracking Built In Analytics
Simple for developers to integrate with the Flo 360 Ad Server with few lines of code (FLO SDK).
Cons:
Prices are on the higher side
Onboarding process takes time
Not particularly user friendly
6. Admix: Monetize Your Virtual World with In-Play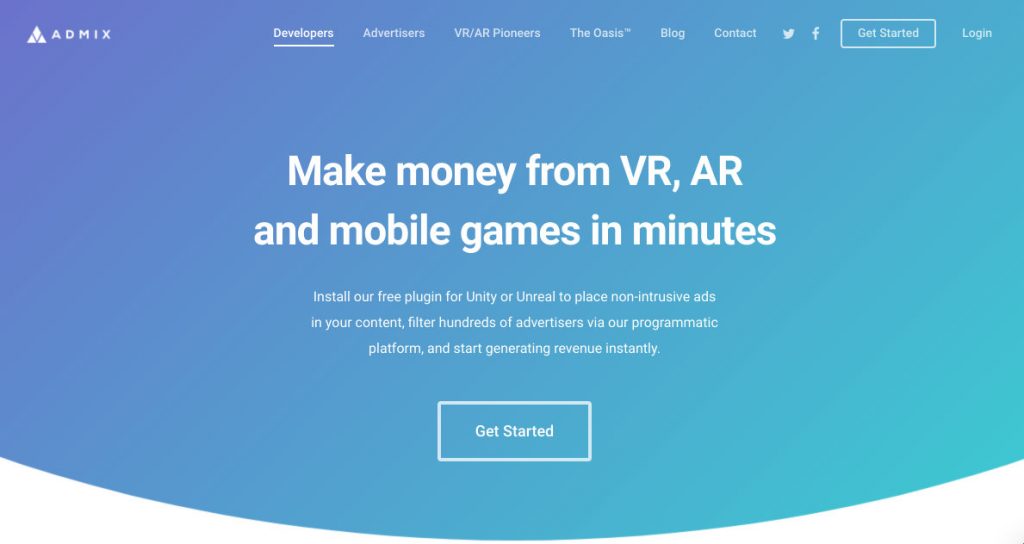 Admix is the first programmatic monetisation platform for VR.Founded in 2017 by Joe Bachle-Morris, Mark Rich and Samuel Huber. They enable non-intrusive, programmatic product placements within their content.
Features:
Admix platform works with Real Time Bidding
Estimates potential monthly net advertising revenue.
Beautiful reports and analytics
Automatic payments, every month
Filter relevant advertisers
All your apps, in one place
Good Portfolio
Pros:
Instant selling of inventories
Free Unity plug-in
Comparatively high payouts
Easy to Install
Non-intrusive
Great UI
Cons:
7. Ctalyst: Best VR Ad Network for Mobile Developers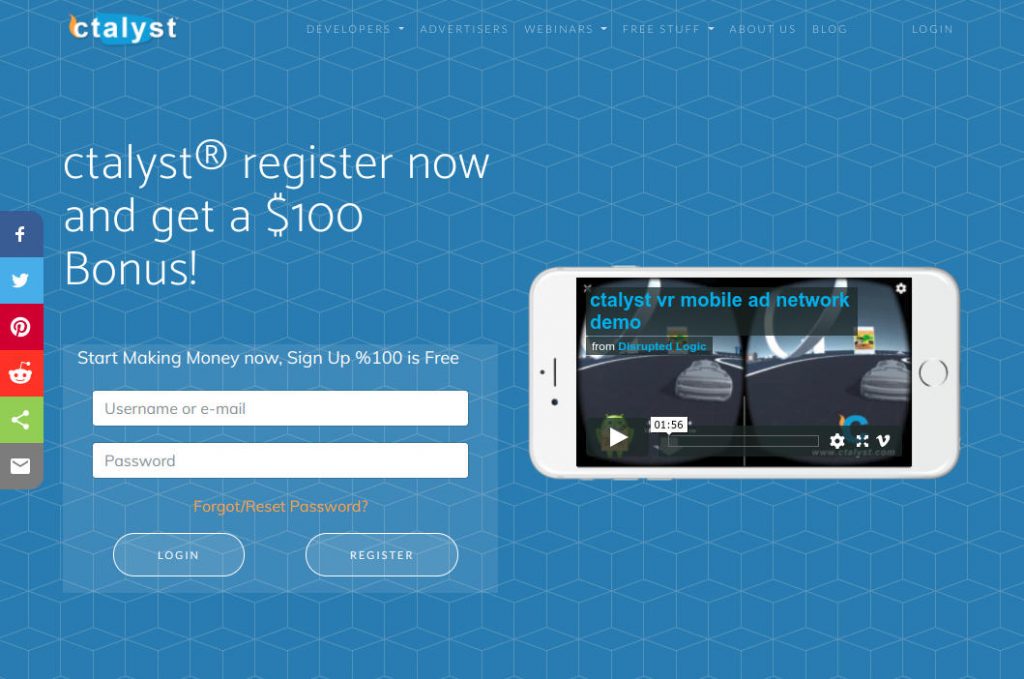 It specializes in entertainment and interactive technology development for globally connected devices founded by Tom Raycove. They focus on leading-edge visual design, user interface development, database modelling cognitive computing, artificial intelligence, backend/frontend application frameworks for motion pictures, television and video games.
Features:
Support for all leading game engines
Interactive, Live, Dynamic, Real-Time & Product Placements
Advanced Analytics
Guaranteed ad spaces will always be filled
Existing ad networks can be kept alongside to minimize risks
Pros
Seamlessly integrates with the VR environment.
No interruption in game play
Simple and easy to use API
Dozens of Free 3d Models for Product Placements
Cons
Could have been more user-friendly
Portfolio not convincing as on date
8. AdlnMo: Best VR Ad Network for Publishers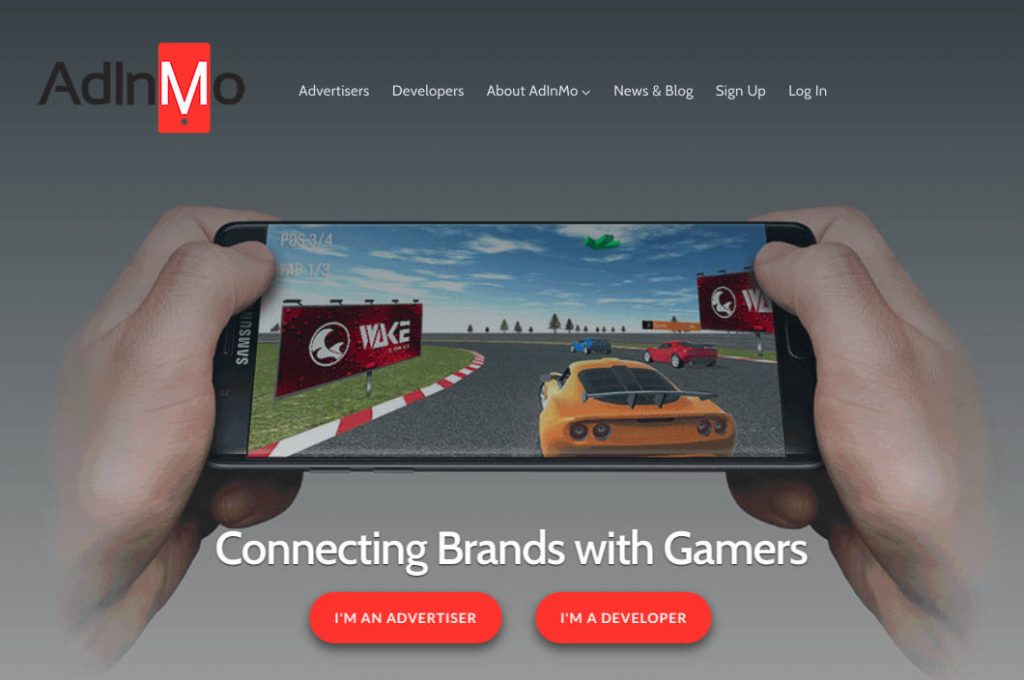 AdInMo was founded in 2017 by Kristan Rivers and Mike Panoff. It is a platform connecting brands with F2P mobile game developers wishing to monetize their products in ways other than traditional 30-second interstitial ads.
Features:
In-Game Advertising Revenue Calculator
Provides real-time reporting to developers.
Pros
No coding required in integration.
Near perfect AdInMo SDK
Highest eCPMs
No change in game flow.
Cons
Limited only to games
Poor customer service
Not a noteworthy portfolio yet
9. Stereosense: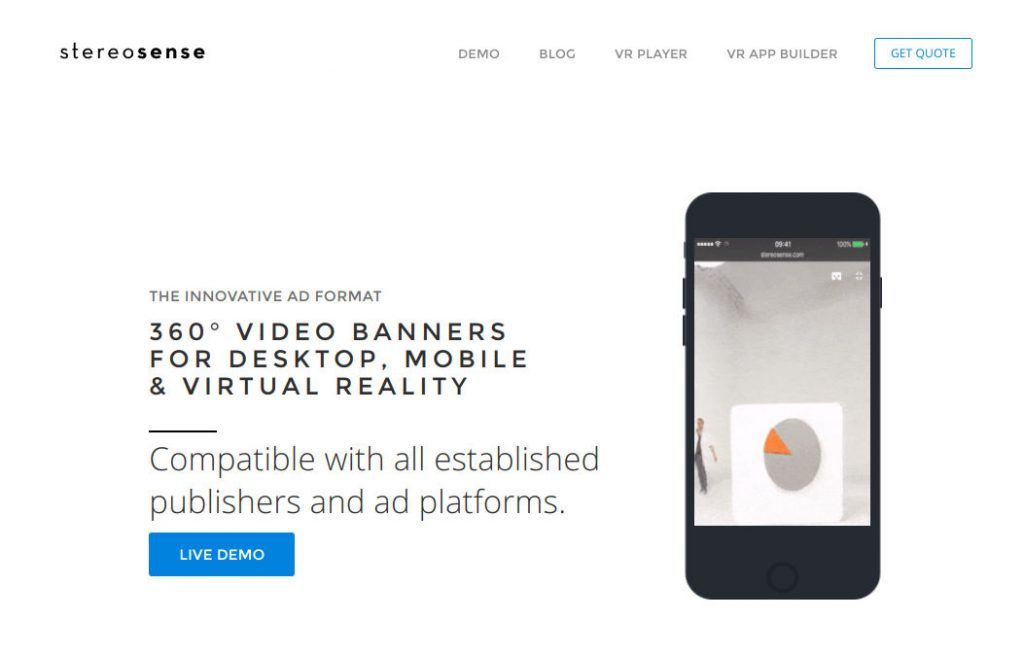 Stereosense is a publishing and content management system specializing in Virtual Reality experiences, enabling content creators and brands to publish VR apps without much coding. It is founded by Stefan Rasch, Vlad Gozman in September 2016.
Features:
HTML5 PLAYER with flexible web technology.
Monoscopic and stereoscopic 360° content
Support for Mobile, Desktop screens along with VR
Views can seamlessly switch to VR content without leaving publisher's website.
Integrations with other Ad platforms
Pros:
Can be integrated with just a few lines of code.
Several customisation options.
Automatically serves 360° content as standard ad banners on desktops & mobiles
Cons
Only supports equirectangular-panoramic file format
Platform is buggy
VR ad networks might require some time to get traction from the advertiser community. There is a whole world of optimization that needs a working before advertisers start seeing high ROIs. This space still remains experimental!
Our Recommended Tools for Publishers:
Looking to Increase your Ad Revenue:
Get in touch with me for a personalised consultation and increase your ad revenue across native, display, video (instream and outstream), in-app and other verticals. I also assist in customized DFP setup, header bidding, and content creation strategy. My skype id is:
ronniedey
. Feel free to connect!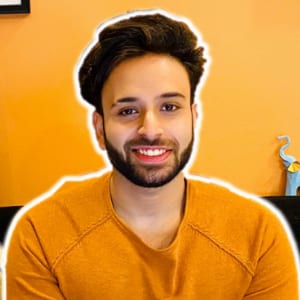 I and my team research various ad networks and can help you increase your overall ad revenue; so you could rake in more greenbacks with the best monetization platforms. Tap into the power of the online publishing business with me. I am just a mail away, so reach out to me if you want to scale up your website revenue. mail: [email protected]