Last updated on January 26th, 2023 at 07:11 am
A niche website is a site that focuses on a particular subject matter or a narrow group of people in a large market. It offers helpful & quality content that answers a set of questions or solves a very particular problem.
Table of Contents:: Summary
Hide
Publishergrowth: The Revenue Acceleration Platform for Publishers
Blognife is elated to announce the launch of Publisher Growth- a community of publishers that helps you actively accelerate your revenue. This platform assists publishers in growing their traffic and revenue. As publishers, you can share and read reviews of ad networks and hosting companies. You can connect with other publishers to build links for growth and monetization hacks and more. This platform will help you stay up to date with the advertising and publisher ecosystem.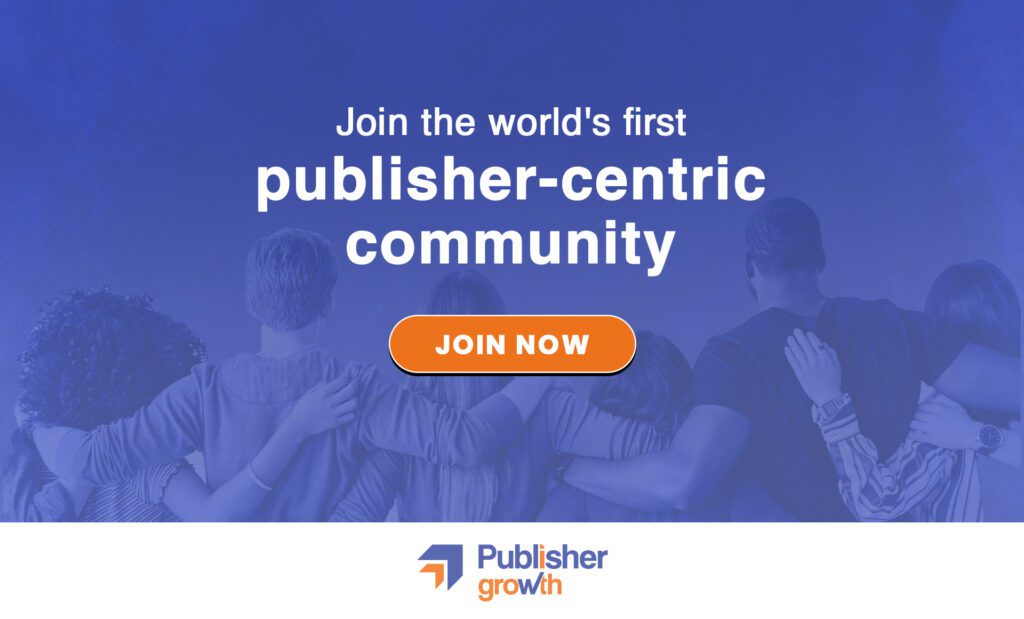 Features:
List of 200+ ad networks to monetize your site across all verticals.
Personalized site audit upon signing up on the platform that can increase your revenue.
Find all upcoming adtech conferences, webinars, and events in one place.
Stay informed with the latest adtech news across the globe.
How to Start a Niche Website?
To start a niche website, first, understand & identify your interests & passions; just analyze how you like to spend your time, what kind of news or magazines you like to read, etc. Better to have a shortlist of niches to choose from & then analyze which will work best for you in strictly business terms.
Zeroing in on the best-suited niche before you get started, you can do this by
Researching Online: Dig deep into forums, blogs, or other websites of the same niche & see what kind of questions people are asking, what are the pain points and so on.
Knowing your Target Audience: While doing your research, see who are the people asking the questions, what their demographics are, their behaviors, and what kind of answers they are looking for. You can find a lot of online tools to help you with this.
Know the associated Keywords: Explore different keywords and their combinations, and uncover popular search terms related to the pain points using tools like Google Trends, Google AdWords' keyword planner, etc.
Research your Competition: See what others are offering in the particular niche, understand your opportunities of standing out of the crowd & offer something unique. Use the following pointers :

See how much quality content is being put up by the competition; quality content means quality people are working tireless hours & are serious about what they are doing. Lack of it means there is room for you to put your best foot forward.
See how many brands or faces are present in the niche, lack of big brands or well-known faces means you have an opportunity to cash in.
Explore affiliate network options in those niches & understand the scope of financial gain associated with a website in this niche.
See how much paid competition you have; this will give you an idea of how much budget you need to spend in order to get noticed & how serious the competition is.
Most Popular Niches based on User Searches
Make your niche website stand out & become easily profitable by choosing a niche in high demand like the following :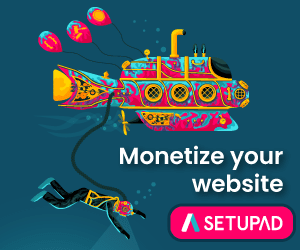 Fitness & Weight Loss
Health
Dating & Relationships
Pets
Self-Improvement
Wealth Building Through Investing
Make Money on the Internet
Beauty Treatments
Gadgets &Technology
Personal Finance
Identifying the Right Ad Networks for Niche Websites
Here's what you should look for while choosing the right Ad Network for your Niche Website
See how many other websites from the same niche are present in their portfolio & research them to see how these websites are performing.
Dig deep into customer feedback & user testimonials & go with the Ad network with a good reputation in your particular niche
Look for an Ad network that uses high-end technology, has quality & prompt customer service & supports a large number of Ad Formats
.Do a bit of testing and have 2-3 similar low-budget ads running at the same time on multiple Ad networks to see which performs better.
Finally, see which Ad network gives you the best value for money
Best Ad Networks for a Niche Website or Blog in 2023
Here we take a look at some of the best ad networks that work perfectly well for niche blogs and sites and offer higher eCPM rates for publishers. Some industry-standard niches include health, fitness, finance, scholarships, MBA grants, etc.
1. Media.net: Best Ad Network for Finance, Travel, Insurance Niche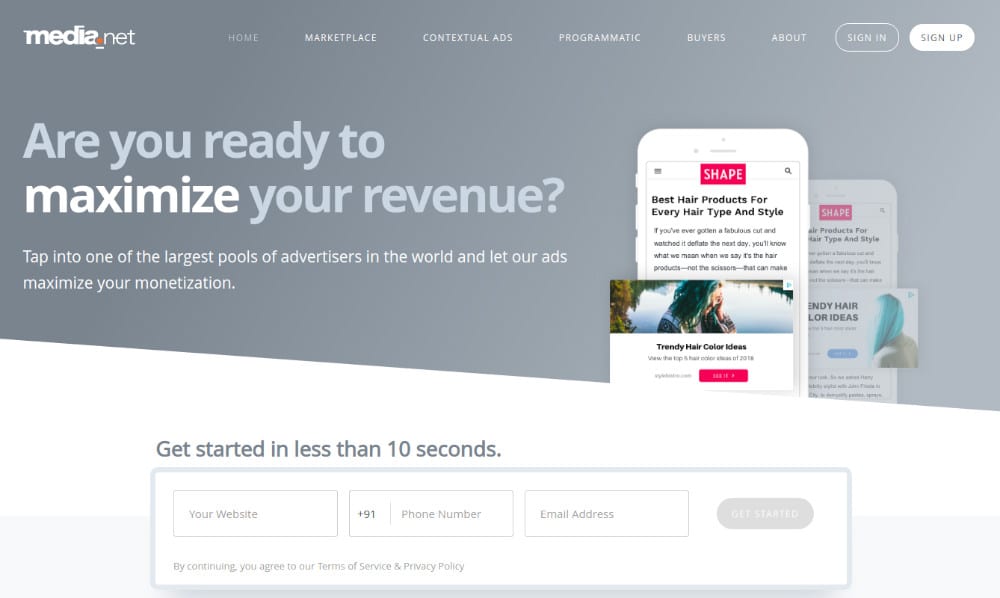 Media.net is a leading global advertising company with one of the most comprehensive portfolios of advertising technology in the industry across search, native, display, mobile, local, products, and video. Media.net manages high-quality ad supply on over 500,000 websites & its platform & products are licensed by some of the largest publishers, ad networks & other ad tech companies worldwide. By market cap, Media.net is one of the Top 5 largest ad tech companies worldwide. By revenue, Media.net is the second-largest contextual advertising business worldwide.
Why Media.net?
Largest contextual ad network in the world
Contextual Ads that make complete sense.
Native ads according to the form & feel of your content.
Beautiful & diverse ad units
You get your own Account Manager.
Works well along with other ad networks
2. Google AdSense: Best CPC Ad Network for Niche Blogs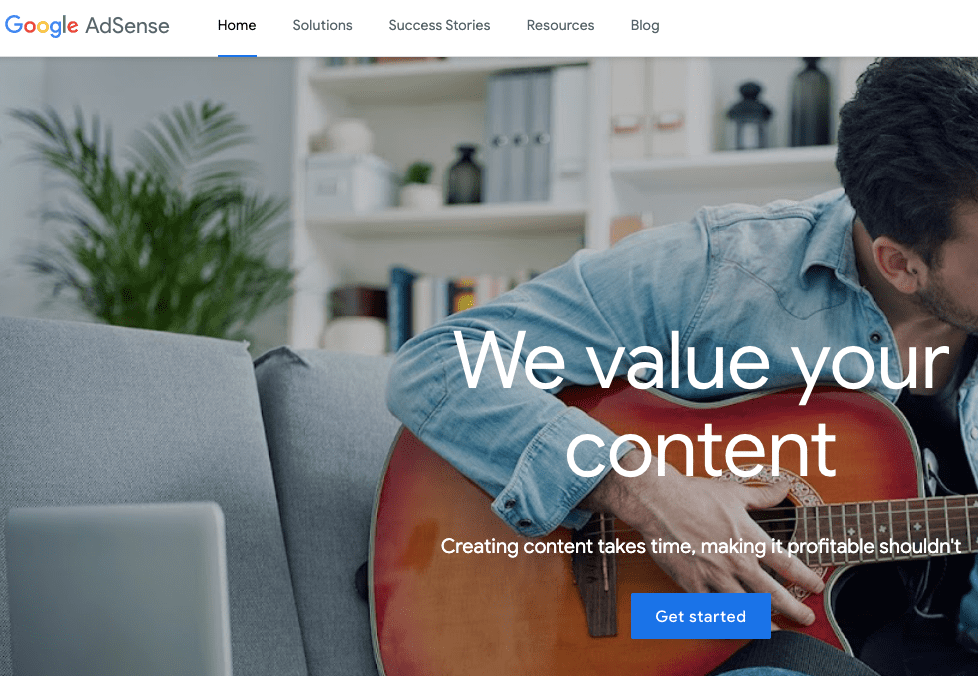 Adsense offers CPC-based ads. You will have to, however, follow some strict guidelines. Adsense is the easiest way for bloggers to start making money from their sites. After installing a code on your site, the Adsense spiders will crawl your site to see what your pages are about. They then check their inventory & put related ads on your website.
Why AdSense?
Easy to setup & start
Completely Free with very few restrictions
Robust reporting & Optimization Tools
Contextual targeting over a vast network
Lots of customization options & great payouts
3. Dianomi: Best Ad Network for Finance Niche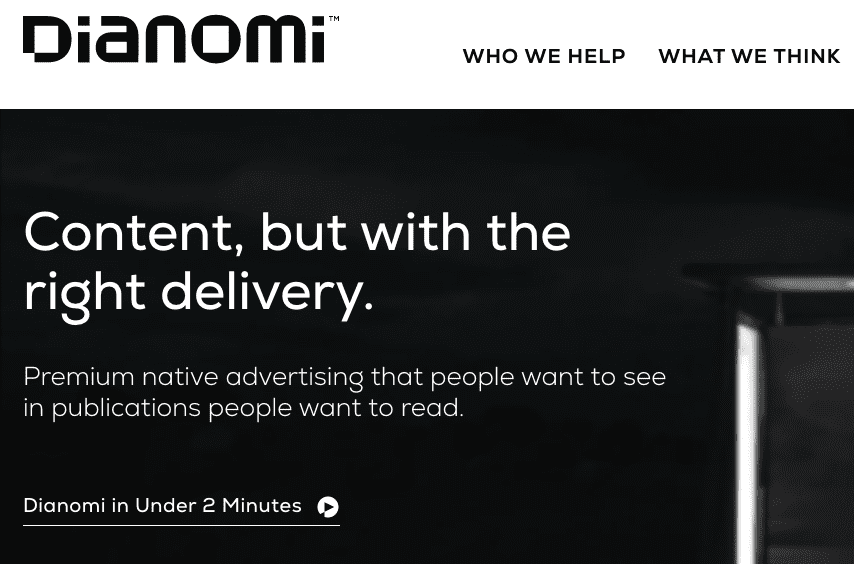 Dianomi is a global leader in content marketing. Through their natively integrated Sponsored Content Units, they promote links to their advertiser's content across tier 1 international business & finance publishers. Dianomi serves over 4 billion native ad impressions each month for over 300 different clients, reaching over 100 million+ unique users across a network of Premium Publishers in the U.S., U.K., and Australia.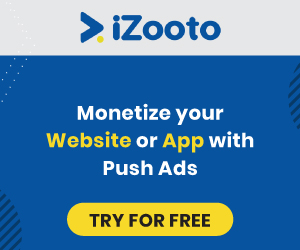 Why Dianomi?
Transparent Campaigns
Global reach in local languages
Premium Publishers
Engaged Audiences
Ads are always in the context
They vouch for Brand Safety
4. Amazon: Best Ad Network for Product Review Sites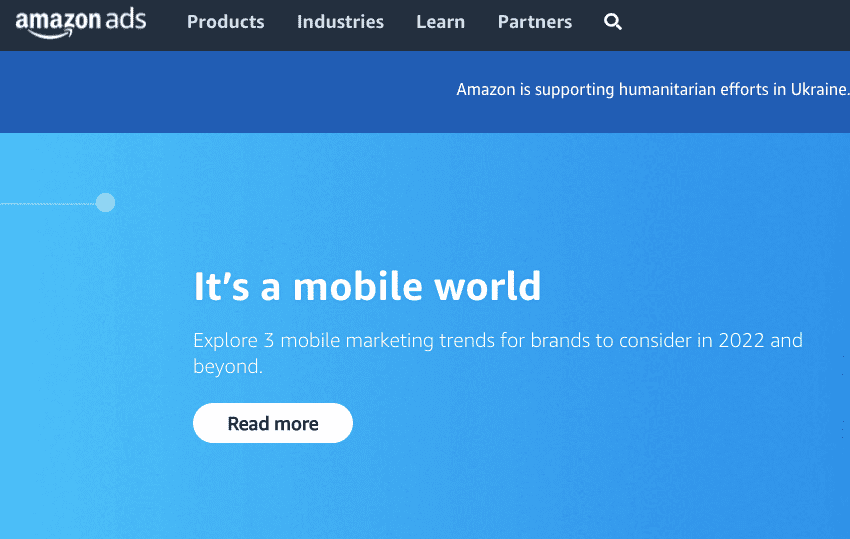 An ad platform no other company can match. A store that sells hundreds of millions of products along with tons of data on buyer preferences &, more recently, streaming services attracting 180 million U.S. visitors each month; with mobile shopping on the rise, Amazon's mobile app is the easiest way to reach consumers. Amazon's advertising section provides high CPM rates and affiliate commissions on product review-based websites.
Why Amazon?
Ads are placed across their e-commerce site
There are a wide variety of Ad formats like

Sponsored Products
Amazon Display
Headliner Ads

Strict privacy policy
All Advertisements are internal & selective
Huge buyer preference data
5. Healthy Ads: Best Niche Ad Network for Health Sites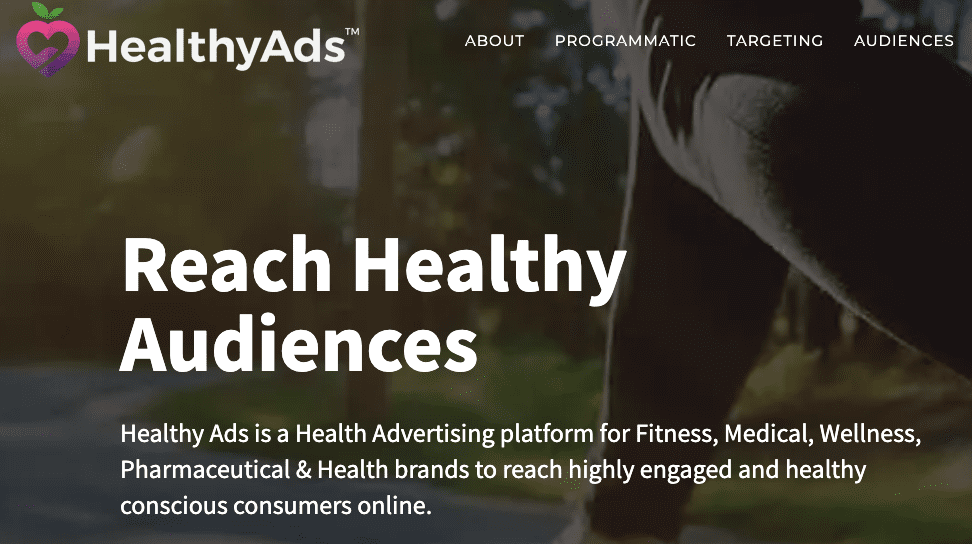 Started in 2012 by a passionate health food blogger who wanted to monetize an existing blog, Healthyads is a platform offering Health, Fitness, Pharmaceutical & Medical brands the ability to reach highly engaged & health-conscious people. Later acquired by Gourmet Ads in 2016, it has grown to one of the largest health-focused audiences in the world, offering a range of targetable health-based audiences. With Operations in both the U.S. & Australia, They offer a global perspective & allow brands to target wide audiences.
Why Healthy Ads?
They ensure a 100% fill rate of your inventory
Offer 24*7 Customer Support
Provide valuable resources for you to learn & grow
Hassle-Free
6. Mediavine: Best Ad Network for Content Niche Sites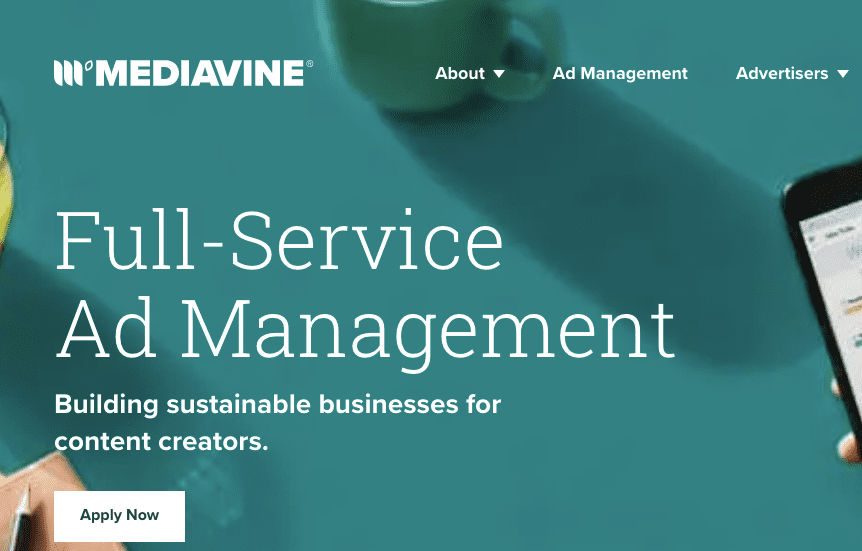 An Internet publisher since 2004, Mediavine owns & operates The Hollywood Gossip, T.V. Fanatic & Food Fanatic. They were founded & owned by publishers, have over 4700 happy publishers & over 6 Billion ad impressions with a very high satisfaction rate amongst users. Mediavine provides complete ad management and high CPM rates to its publisher partners.
Why Mediavine?
MVP Loyalty Bonus
Doesn't Negatively Impact Your SEO
Awesome dashboard
Easy-to-use plugin
White Glove Customer Service
Better Pay Rates Than AdSense & Others
7. Sulvo: Best Ad Network for Premium Sites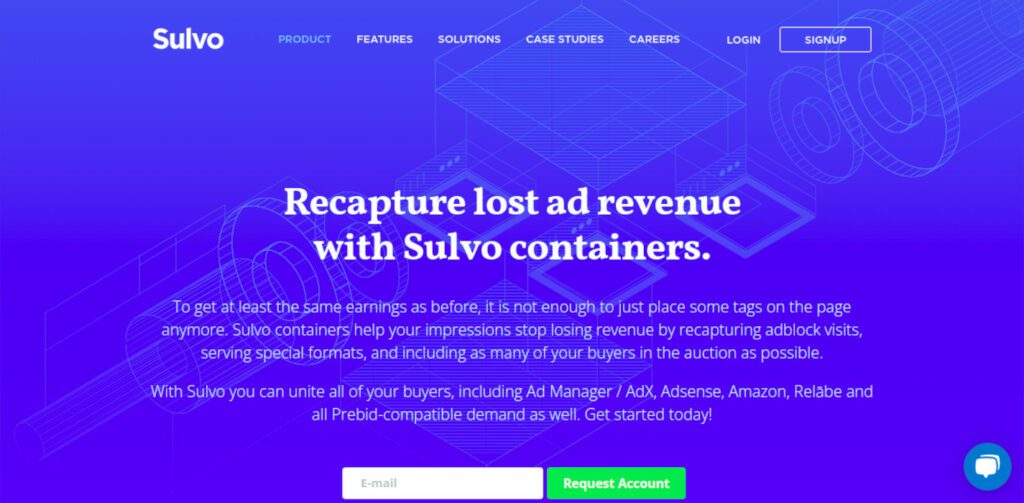 When visitors get to interact with an ad, they mostly end up leaving your site. That is, in fact, what many advertisers are paying & optimizing for. Reducing time on the website & other vital engagement metrics, however, is not something that publishers are seeking. Sulvo helps publishers to increase revenue while sending fewer users away from their sites. Their ads are balanced to generate high revenues for publisher partners in the long run and a better user experience.
Why Sulvo?
Innovative Optimization Technology
Ensures the highest possible CPM
A plethora of ad formats
SSL Compliant
Intuitive platform
Super easy to implement the Ad code
So we can conclude…
Starting a niche website that falls along your interests is a success mantra, but you need to do a lot of research & analyze which niche is in demand & can generate more revenue so as to strike a balance between passion & profit. There is a plethora of Ad networks in the market, but you need to find the one that works best with your niche. We hope this list of best ad networks for niche blogs and websites was helpful. Feel free to explore other topics here on blognife as well.
Our Recommended Tools for Publishers:
Looking to Increase your Ad Revenue:
Get in touch with me for a personalised consultation and increase your ad revenue across native, display, video (instream and outstream), in-app and other verticals. I also assist in customized DFP setup, header bidding, and content creation strategy. My skype id is:
ronniedey
. Feel free to connect!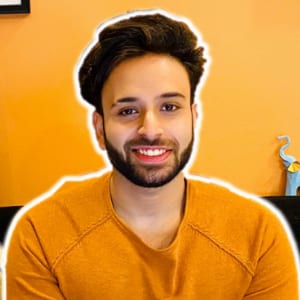 I and my team research various ad networks and can help you increase your overall ad revenue; so you could rake in more greenbacks with the best monetization platforms. Tap into the power of the online publishing business with me. I am just a mail away, so reach out to me if you want to scale up your website revenue. mail: [email protected]