Last updated on January 26th, 2023 at 05:21 pm
Choosing the right plugins for a niche website can be a tough task. Most of the time we install plugins to run errands and miss the tasks that are prior. In today's post, we're going to cover the must have WordPress plugins for food blogs 2017. Take a look at the plugins below, and install the ones which you think is relevant to your food blog.
Publishergrowth: The Revenue Acceleration Platform for Publishers
Blognife is elated to announce the launch of Publisher Growth- a community of publishers that helps you actively accelerate your revenue. This platform assists publishers in growing their traffic and revenue. As publishers, you can share and read reviews of ad networks and hosting companies. You can connect with other publishers to build links for growth and monetization hacks and more. This platform will help you stay up to date with the advertising and publisher ecosystem.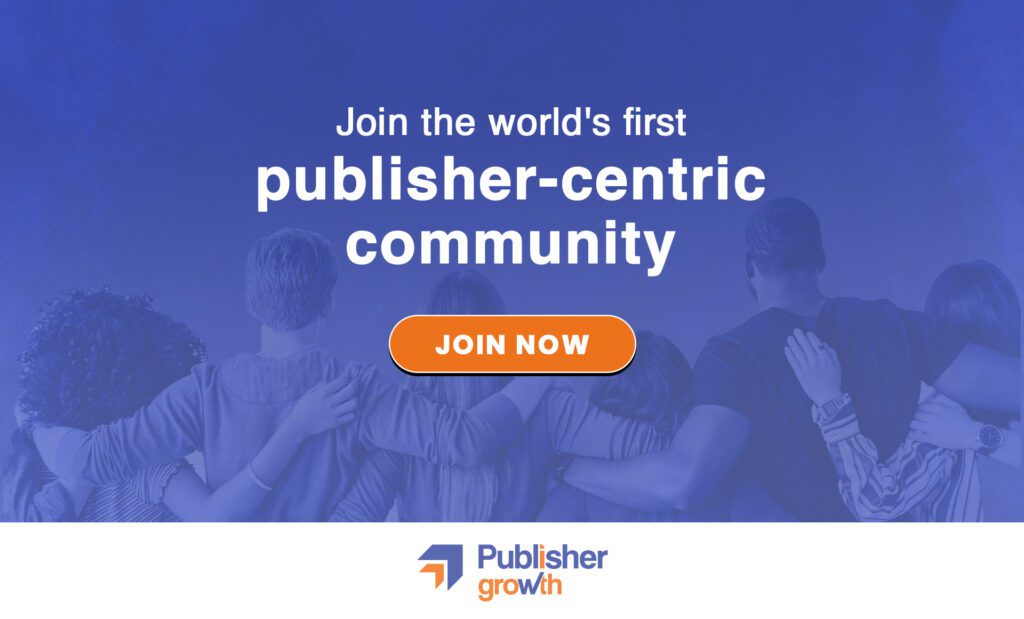 Features:
List of 200+ ad networks to monetize your site across all verticals.
Personalized site audit upon signing up on the platform that can increase your revenue.
Find all upcoming adtech conferences, webinars, and events in one place.
Stay informed with the latest adtech news across the globe.
Niche Based WordPress Plugins for Food Blogs- 2023
The Taboola wordpress plugin let publishers monetize by displaying less obtrusive native ads along their content. Taboola ads are typically positioned below the content, on the sidebar and in-between the article content. Once you install the Taboola widget from the plugin repository, you need to contact the APAC team to provide you with the widget settings code. Particularly for food blogs, the Taboola widget RPM can generate good revenue since they have a huge advertiser base catering to wellness, diet, slimming industry and can be a good fit for your content. CPC ranges from around 6 to 10 cents for tier 1 countries to 2 cent for tier 3 countries.
Why– Native ads perform well on health and food blogs and Taboola has a large advertiser base that can cater to this niche segment. If you're having good traffic, apply for Taboola and install their plugin to get started.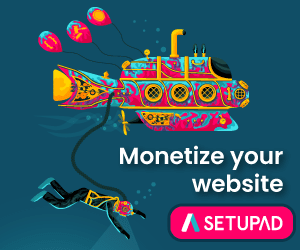 Addthis is a social share plugin which has enhanced its functionality to accommodate signup forms, display custom messages, link redirects, recommendations and more. AddThis is a must have plugin if you want your visitors to see or visit any particular page on your site, like the product page, diet or slimming course page or simply if you're looking to collect email leads. The addthis plugin has all these features and is free to use. If you're looking for more custom feature, you need to pay a monthly subscription. The free features are definitely worth trying since other services are already charging some bucks to provide such features which Addthis is offering for free.
Why- Social recommendations and social shares forms an integral part of any food blog. Visitors tend to share recipes on whatsapp, save them for later viewing and more. Consequently, a social plugin similar to Addthis is extremely helpful. Also, it provides post recommendations that can help increase overall page views of your site, along with advanced messaging or linking options.
Google rich snippets are extremely important for any food blog. The rich snippets highly affect the click through rates on search engines. A site with a rich snippet is likely to get more clicks compared to a site without a rich snippet even if it is ranked higher in the search. This very fact makes it essential for food blogs to have an effective schema for all recipes, products etc. In fact, the Google Rich Snippet WordPress plugin does a great job in implementing the same.
Why- Rich snippets hugely affect the CTR on search results and is a must have for any review/food or recipe blog. Peroid.
Pinterest pin it button on image hover plugin provides facility to pins your blog posts, pages and images into your Pinterest account boards. Simply install then activate the plugin and start pinning. You can show or hide pin it button in post/page. You can enable or disable pin it button on image hover through plugin settings tab.
Features
Show Pinterest Pin It Button On Image Hover

Show Pinterest Pin It Button In Post

Show Pinterest Pin It Button In Page

Pinterest Pin It Button Settings

Customizable Button Color On Hover

Customizable Button Size On Hover

Enable / Disable Pin button On Mobile & Portable Devices

Multilingual – Translatable in Any Language
Why- Pinterest has grown from a simple image collection site to a recommendation and idea generation sites. Food lovers prefer pinning posts and recipe images which they don't want to miss out. Pinterest is a must have WordPress plugin for food bloggers in 2017.
Cooked is a super-powered recipe plugin for WordPress food bloggers. Create your own recipe website, complete with ratings, reviews, and awesome responsive cooking guides for your visitors. This plugin gives a new dimension to your food blog. It has 10 recipe layouts along with front recipe submission options for visitors. This is a premium plugin from Themeforest/Codecanyon repository and costs you a one time free of only $49.
Why- Given to the customization offered by this plugin, I feel in love with it. A highly recommended premium WordPress plugin for food blogs for 2017.
OptinMonster comes with an easy to use form builder that allows you to create beautiful optin forms that are proven to convert. You can create various type of optins including WordPress popup forms, floating header and footer bars, slide-ins also known as scroll triggered boxes, sidebar forms, after post forms, in-line forms, mobile-specific forms, welcome gates and more.
Using OptinMonster forms combined with our exit-intent technology, page-level targeting, and behavior automation, users have seen an instant boost in conversion rate, even upwards of 785%!
Why- Using OptinMonster to create a readership can be a huge bonus. You can create your recipe courses or e-books
This plugin adds a more advanced page navigation interface. With over one million downloads, this is one of the must have WordPress plugins.
Why- Using WP Page Navi on long posts can split the post in 2-3 pages and the ad revenue can be increased, as the page views increase, so does the overall earnings. You may test this with the posts which brings the highest traffic. Generally, step-wise recipe posts are quite long with lot of images, and can be split into 2 pages or more.
There are a number of in-text advertising networks that exist in the market, but there are a few networks that have impressed almost every publisher and blogger. One such network is the VigLink ad network, which is not an ordinary monetization program, but an effecting content driven commerce available online.
The Viglink Insert option converts all keyword references within the content into affiliate links. Viglink network has tie up with more than 30,000 retailers and 90% of the top 500 retailers have an association with the VigLink network. Therefore, these huge network of retailers would convert all possible keyword references into money making links.
Why- Another must have monetization plugin for any food blog. Specially, the links to e-books, utensils, mommy products can end up in high revenue for publishers.
Contact Form 7 can manage multiple contact forms, plus you can customize the form and the mail contents flexibly with simple markup. The form supports Ajax-powered submitting, CAPTCHA, Akismet spam filtering and so on. With more than one million installs, it is one of the preferred plugins in the WordPress repository.
Why- A contact form is crucial for any food blog. It allows users to share their recipes, advertisers to contact the publisher of the food blog for potential deals and more.
Easy to use WordPress Slider plugin. Create responsive slideshows with Nivo Slider, Flex Slider, Coin Slider and Responsive Slides. The most popular WordPress slider plugin. Creating slideshows with Meta Slider is fast and easy. Simply select images from your WordPress Media Library, drag and drop them into place, set slide captions, links and SEO fields all from one page. You can choose from 4 different slider types (Flex Slider, Nivo Slider, Responsive Slides & Coin Slider) and use the provided shortcode or template include to easily embed slideshows in your blog.
Why- Use the meta slider to show the best posts in your food blog or maybe the best images.
Resize, optimize and compress all of your images with the incredibly powerful and 100% free WordPress image smusher, brought to you by the superteam at WPMU DEV!
Now with image resizing! Set a max width and height and large images will scale down as they are being compressed. Large image files may be slowing down your site without you even knowing it. WP Smush uses WPMU DEV's super servers to quickly smush every single one of your images and cuts all the unnecessary data without slowing down your site.
Why- An essential plugin for any food blog that has a good number of images. If you're not using this image reduction plugin on your food blog, we recommend you install the plugin asap.
WooCommerce is a free eCommerce plugin that allows you to sell anything, beautifully. Built to integrate seamlessly with WordPress, WooCommerce is the world's favorite eCommerce solution that gives both store owners and developers complete control.
With endless flexibility and access to hundreds of free and premium WordPress extensions, WooCommerce now powers 30% of all online stores — more than any other platform.
Why- Sell e-books or create your own recipe videos and use WooCommerce's platform to sell your products.
Display Instagram photos from any non-private Instagram accounts, either in the same single feed or in multiple different ones to increase social engagement and enhance brand loyalty.
Why- Increase your blog's brand loyalty by displaying the instagram feed and enchance social interaction.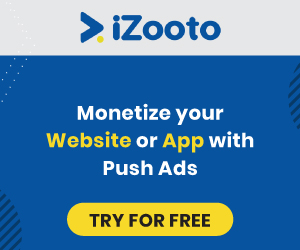 This plugin helps you easily manage the growing complexity of YouTube embedding. It provides a spectrum of basic and advanced features of the YouTube embedded player and will have you posting videos in seconds after installing it. All you have to do is simply paste an unformatted YouTube link on its own line (shortcodes are also supported). Your YouTube embeds will then show up when you preview or publish the post.
The settings page has plenty of default options that you can automatically apply to all your embedded YouTube videos.
Why- A quality food blog is incomplete if there aren't an videos of the recipes. Use the YouTube plugin to further customize the video experience of your regular food enthusiasts.
The plugin offers a way to maintain dynamic multilingual content on a WordPress site. While static localization is already excellently implemented and offered by WordPress framework through po/mo file framework, it is still impossible to maintain dynamic multilingual content without an additional specialized plugin, a kind of which qTranslate-X belongs to. For example, what if you need to make title, content and excerpt of a page to be multilingual? In theory, it could be handled by po/mo files, but in an insanely inconvenient way.
The plugin provides a way to designate which fields on a page or post are to be multilingual. Once a field is declared multilingual, it will be distinguishably highlighted (in a customizable way) on admin side.
Why- Increase your site's audience by going multi-lingual and give viewers across other demography an opportunity to try your recipes, and share theirs.
OneSignal is a complete push notification solution for WordPress blogs and websites, trusted by over 106,500 developers and marketers including some of the largest brands and websites in the world.
After setup, your visitors can opt-in to receive desktop push notifications when you publish a new post, and visitors receive these notifications even after they've left your website. The most interesting part is this plugin comes as completely free while there are similar paid ones that happens to do the same work. Also, integration is quite easy!
Why- You loyal food lovers should never miss a post and hence, the OneSignal WordPress plugin.
PayClick is a native content recommendation ad network that offers publishers additional source of revenue with 100% geo buyout. PayClick accept websites with over 100,000 impressions per month. It buys 100% of your traffic irrespective of your traffic origin and works on a CPM/CPC model. You can take a look at my PayClick review here.
Why- Not exactly a plugin but a recommended native ad network similar to Taboola that can help you increase your overall ad revenue along with adsense.
General Purpose Must Have WordPress Plugins for Food Blogs 2023
Here's the list of the plugins that can't be missed out!
Akismet checks your comments against the Akismet Web service to see if they look like spam or not and lets you review the spam it catches under your blog's "Comments" admin screen.
Major features in Akismet include:
Automatically checks all comments and filters out the ones that look like spam.

Each comment has a status history, so you can easily see which comments were caught or cleared by Akismet and which were spammed or unspammed by a moderator.

URLs are shown in the comment body to reveal hidden or misleading links.

Moderators can see the number of approved comments for each user.

A discard feature that outright blocks the worst spam, saving you disk space and speeding up your site.
You need to have an activation key to get started with Akismet. Once you install the plugin and click on 'Activate' the screen will ask you to authorize your WordPress.com account and once done, Akismet is activated. The basic features are free. However, if you're looking for malware cleaning and daily backups, you need to pay a flat fee of USD 9 per month. Along with this, you will get automatic restores, migration and priority support.
This plugin will generate a special XML sitemap which will help search engines like Google, Bing, Yahoo and Ask.com to better index your blog. With such a sitemap, it's much easier for the crawlers to see the complete structure of your site and retrieve it more efficiently. The plugin supports all kinds of WordPress generated pages as well as custom URLs. Additionally it notifies all major search engines every time you create a post about the new content.
Yoast SEO is one of the best SEO WordPress plugin in the repository. Although there are myriad other SEO plugins, but this is the most popular plugin. You can enter meta description, focus keyword, change title, analyse content and readability. The premium version has social previews along with the ability to add multiple focus keywords.
W3 Total Cache improves the user experience of your site by increasing website performance, reducing download times via features like content delivery network (CDN) integration. The only WordPress Performance Optimization (WPO) framework; designed to improve user experience and Search Engine Optimization (SEO). Unlike other security and caching plugins, setting up W3 Total Cache is extremely easy.
Backup buddy powers over half a million WordPress sites, creating timely backups and protecting them against DDos, Brute force, malware and other issues. It is one of the essential WordPress security plugin and is recommended by numerous probloggers and seasoned marketers.
"BackupBuddy is the first plugin I install on every WordPress site. It's my top "must-have" WordPress plugin, hands down." —Lisa Sabin-Wilson, Author of WordPress for Dummies
With Backup buddy you can backup your themes, plugins, database, media files, users, comments and in fact the entire site. You can schedule your backups, save them and restore/move your files whenever you want them. A strong and a recommended backup wordpress plugin for every WordPress enabled site.
Facebook comments provides credibility and ensures your sites comments are never deleted. Since, these comments are hosted on Facebook's servers, there is no issue of the comments getting misplaced or deleted. Additionally, it promotes free discuss, credibility and increase social engagement of the site.
The default WordPress text editor is good as long as your don't require any customization. However, most of the time we require some customization while writing a post like highlighting a specific part of a post, putting subheading, changing font type and color, and a bit more as well. The default editor lacks most of these features. TinyMce Advanced help solve these problems. This simple plugin is downloaded more than 1 million times, signifying that it does it job quite well. Period.
Jetpack is the Automattic airline. Jetpack is packed with a number of features, the most common is the jetpack stats which shows the statistics for the popular posts, day, week and month-wise traffic segregation. Additionally, Jetpack provides advanced security features like malware scanning, automatic backups, monitor downtime, prevent brute force and others. It speeds up images and photos, enable infinite scroll, optimize the theme for mobile viewing and with additional engagement features. Overall, Jetpack is a must have plugin under your kitty.
Duplicator supports both serialized and base64 serialized string replacement. If you need to move WordPress or backup WordPress this plugin can help simplify the process.Overview – Duplicator enables you to:
Move a site between domains or hosts

Pull down a live site to localhost for development

Manually back up a site Duplicate a live site to a staging area or vice versa

Bundle up an entire WordPress site for easy reuse or distribution
Move and Backup
Duplicator creates a package that bundles all the site's plugins, themes, content, database and WordPress core files into a simple zip file called a package. This package can then be used to easily restore a site to any location you wish. Move on the same server, across servers and pretty much any location a WordPress site can be hosted. Thus, the plugin saves all your time for theme setup, plugin integration, image addition etc. It is perfect if you're looking at creating multi-lingual subdomains since you will just need to edit the text content after you duplicate a site.
VaultPress guarantee automatic and daily backups, malware scanning, site restore, spam protection and easy migration. The plan costs you around $9 per month and $99 if you want to have a yearly subscription. It is an easy alternative of Backup buddy. The reason we're including VaultPress is because it offer one click solution for site backups and restores and for amateur or newbie bloggers, this is a better option.
Here ends our complete list of 26 Best WordPress plugins for Food bloggers for 2017. We promise to review the list again and add more relevant plugins so that the list remains updated. I hope you've gathered some plugins which you'll be installing soon! Feel free to recommend a plugin which you think needs a mention on the list. We'll be happy to include it.
Our Recommended Tools for Publishers:
Looking to Increase your Ad Revenue:
Get in touch with me for a personalised consultation and increase your ad revenue across native, display, video (instream and outstream), in-app and other verticals. I also assist in customized DFP setup, header bidding, and content creation strategy. My skype id is:
ronniedey
. Feel free to connect!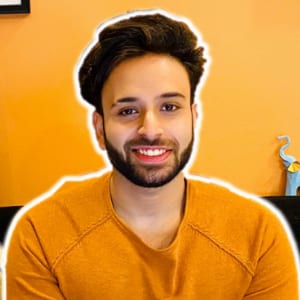 I and my team research various ad networks and can help you increase your overall ad revenue; so you could rake in more greenbacks with the best monetization platforms. Tap into the power of the online publishing business with me. I am just a mail away, so reach out to me if you want to scale up your website revenue. mail: [email protected]