Last updated on January 26th, 2023 at 07:11 am
Vertical networks are specialized ad networks that work with publishers catering to a specific niche. It is non-generalized, having a low global reach but a high reach on a target audience. It is also known as "known buy," as advertisers know specifically whom to target. Vertical ad networks will be able to yield higher eCPMs for publishers because the advertisers work with the value of their audience more.
Publishergrowth: The Revenue Acceleration Platform for Publishers
Blognife is elated to announce the launch of Publisher Growth- a community of publishers that helps you actively accelerate your revenue. This platform assists publishers in growing their traffic and revenue. As publishers, you can share and read reviews of ad networks and hosting companies. You can connect with other publishers to build links for growth and monetization hacks and more. This platform will help you stay up to date with the advertising and publisher ecosystem.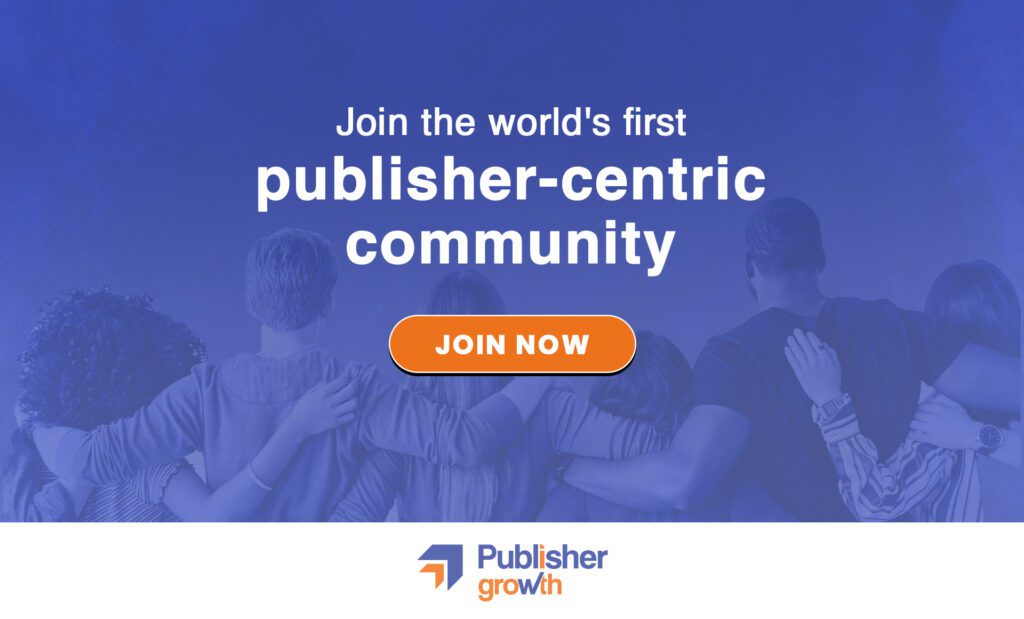 Features:
List of 200+ ad networks to monetize your site across all verticals.
Personalized site audit upon signing up on the platform that can increase your revenue.
Find all upcoming adtech conferences, webinars, and events in one place.
Stay informed with the latest adtech news across the globe.
Choosing the Right Ad Network for Your Educational Website
Providing digital advertising solutions for education marketers is a tricky task, but it can be done by following the list below:
Check other websites from the same niche to see how these websites are performing. Customer feedback & user testimonials with a good reputation.
An ad network that uses high-end technology has quality & prompt customer service & supports a large number of Ad Formats.
Testing of 2-3 similar low-budget ads.
Ad networks give the best value for money.
10 Best Education Ad Networks for Publishers
Here we take an in-depth understanding of the best educational ad networks for publishers, which can give you additional revenue. Also, feel free to share your recommendation in the comments if you think we are missing out on some niche educational ad networks.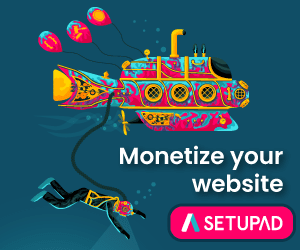 1. Edugram: Best Education Affiliate Networks for Publishers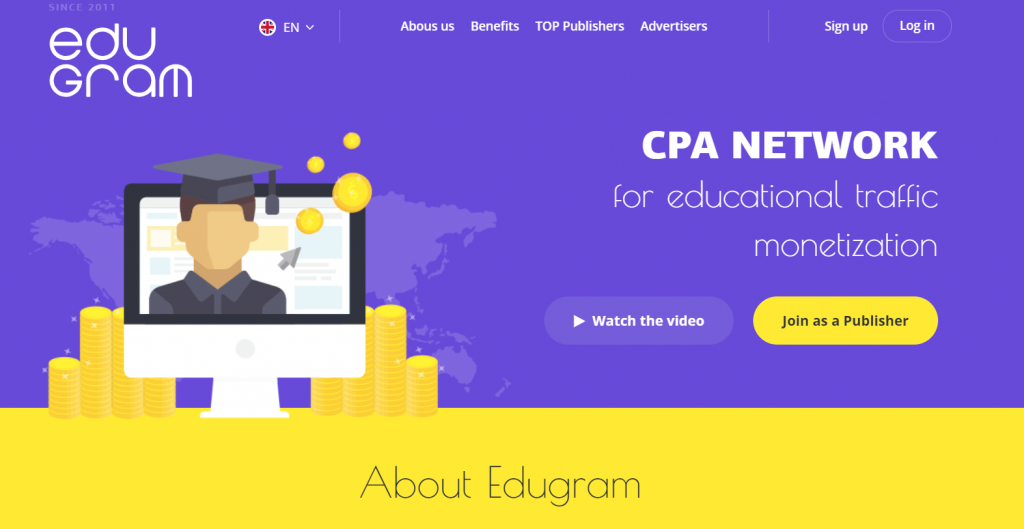 EduGram is the first international affiliate program for educational traffic monetization, which started in 2011. It offers opportunities to earn educational traffic globally. Anyone with an educational website or a website that has student traffic can use EduGram for better CPA & revenue shares.
Features:
There are several targeted offers with wide GEO. Different tools used for analytics are tables with incomes, orders, transfers, and applications, a Detailed list of orders, Graphs, and Postback. Unique promotional materials are also provided with Referral links, Banners, Buttons, Widgets Landing pages, a list of keywords, Order forms, pop-ups, and Separation over streams.
2. Media.net: Best Education Contextual Network for Publishers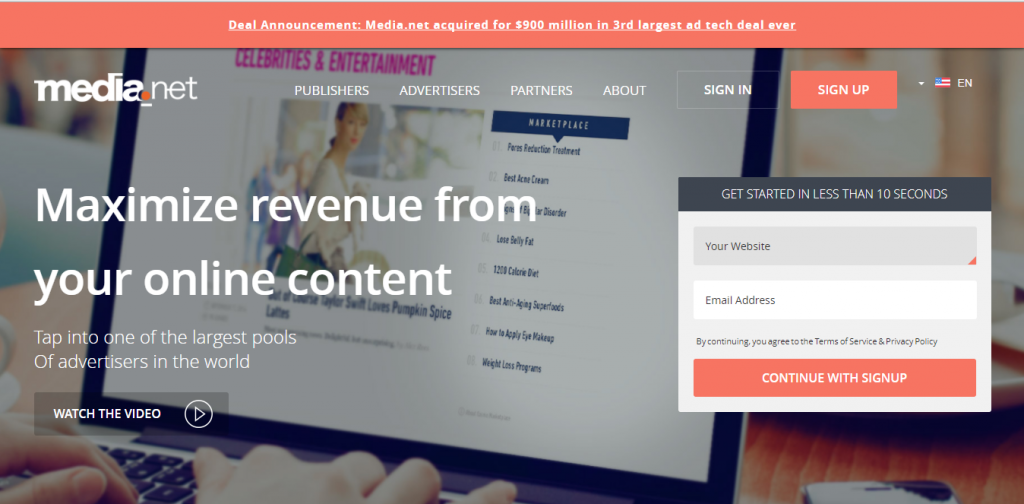 Media.net is a leading global advertising company with one of the most comprehensive portfolios of advertising technology in the industry across search, native, display, mobile, local, products, and video. Media.net manages high-quality ad supply on over 500,000 websites & its platform & products are licensed by some of the largest publishers, ad networks & other ad tech companies worldwide. By market cap, Media.net is one of the Top 5 largest ad tech companies worldwide. By revenue, Media.net is the second-largest contextual advertising business worldwide. Contextual advertising is a very effective advertising technology involving customized ads according to site content, making them relevant to the users' interests.
Media.net's contextual ad capabilities are complemented by a unique native ad design. The quality of ads is high, and various optimization techniques will help to make a significant amount of revenue from hosted ads. If any website receives good traffic from tier-1 countries, mainly the US and UK, there are good chances to earn more with the Media.net ad program. This is because of the high bids for keywords from these countries, and the traffic from there will see the Geo-targeted contextual ads, which can pay higher. Media.net has direct demand for a number of education sub-niches like MBA grants, scholarships, MBA admissions, and other programs. You can make a pretty good revenue if your site is around these niches.
Features:
Largest contextual ad network in the world
Contextual Ads that make complete sense.
Native ads according to the form & feel of your content.
Beautiful & diverse ad units
Own Account Manager.
Works well along with other ad networks
3. AdPulse Media: Best Education Ad Networks for Publishers
AdPulse Media delivers custom-built digital advertising solutions by combining premium ad placements, engaging creative, precise audience targeting, effective retargeting, campaign management, and comprehensive reporting. For brand awareness or direct response, AdPulse Media works with advertisers of every size & budget to reach the right audience in more than 30 niche vertical ad markets. Highly relevant audiences with advertising across a network of more than 600 of the most popular education sites.
Features:
Page level targeting
Behavioral targeting
Retargeting increasing conversion rates
Geo-fencing
Mobile Advertising
4. HotChalk: Best Education Ad Networks for Publishers
HotChalk is a leading provider of education technology and services. It leverages data and technology to support all phases of the student life cycle and enables industry-leading student retention and graduation rates. Founded by Edward Fields in 2004. They provide free educational content online, focussing on but not limited to colleges alleviating financial pressures unnecessarily placed on publishers, students, parents, and teachers.
Features:
Above 80% of students graduate within 2yrs using hot chalk solutions.
Extensive & carefully selected content supports every phase of education, pre-school, grade 12, post-secondary and post-graduate topics.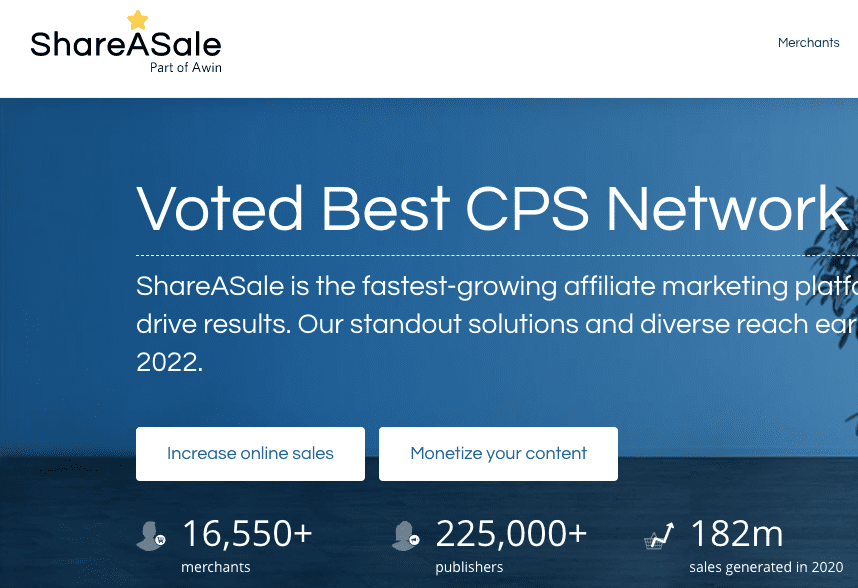 ShareASale is an affiliate marketing platform founded in 2000 by Brian Littleton. Marketers, also known as affiliates, help the merchants promote the products. They have Flexible payout options with digital and standard payout. Also, a wide product selection is available. There are a lot of campaigns that can convert very well for educational bloggers and publishers, and thus it is one of the recommended affiliate networks for educational bloggers and publishers.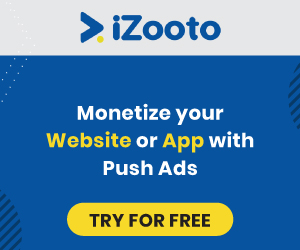 Features:
ShareASale provides you with a back-office control panel. This control panel serves as a dashboard to monitor your performance.
Affiliate network makes it easy to find products.
They offer tons of different marketing tools like different sizes of banners, promotional widgets, access to product data feeds, etc
6. Setupad: Best Education CPM Network for Publishers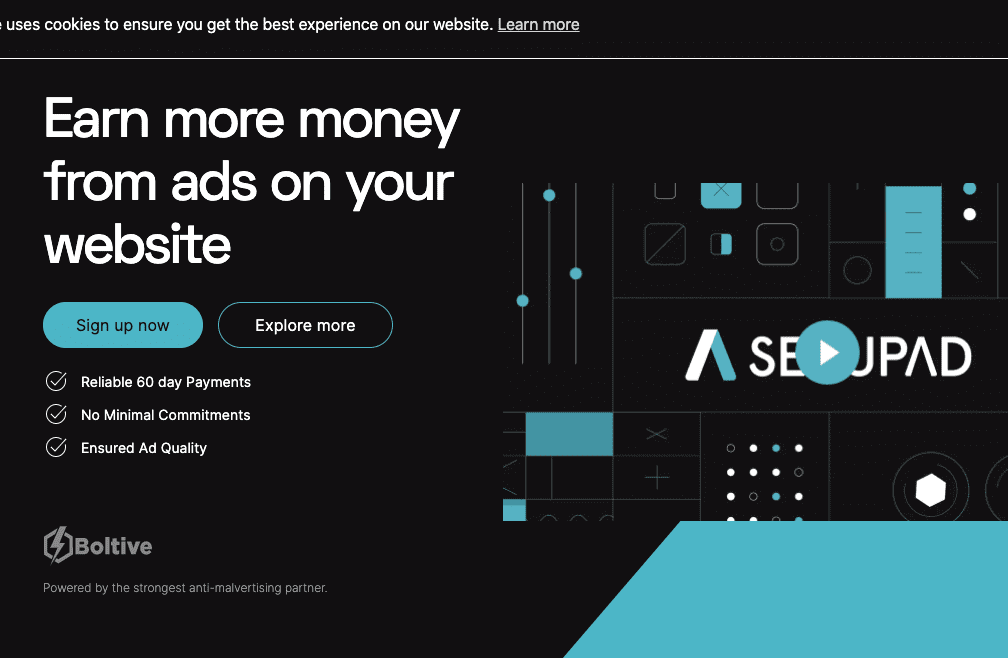 It has built a tool for website monetization and yield optimization that connects several ad platforms into a single auction. Their top priority is to monetize cross-border traffic and to help publishers gain incremental revenues. Users abroad are able to receive quality targeted advertising if publishers are willing to separate their foreign traffic and sell it purely in RTB fashion. Setupad connects the website's media space to top SSPs (Supply Side Platforms) in a Header Bidding way, which allows more buyers to participate and CPM prices to increase. Setupad does all necessary yield optimization and allows publishers to get back to their true calling – quality content creation. Its in-view auto-refresh technology enables stronger impressions and better revenue for publishers and is recommended for all education niche publishers.
Features:
Header Bidding
Server-side bidding
Loading speed
Customized optimization
Ad audit
Online reporting
7. Vdo.ai: Best Video Ad Networks for Educational Sites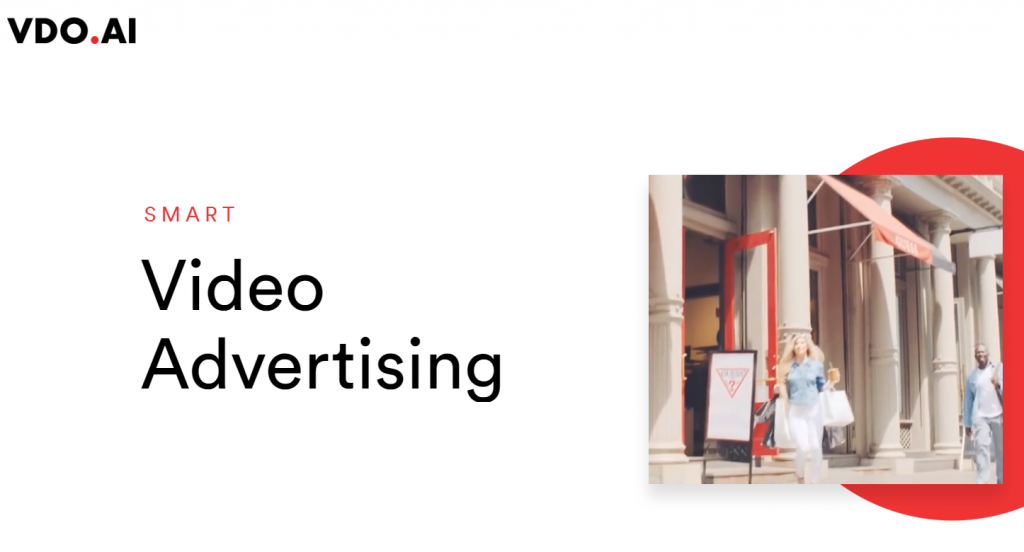 VDO.AI is a leading native video advertising network where publishers leverage the power of video advertising using smart contextual instream video solutions and boost their monetization by 50%. It is a perfect match for any website which is in the educational niche and is looking for a video monetization partner to boost overall ad revenue.
Features:
Contextual videos with high-grade user experience.
Custom Video Ad Server with cutting-edge automated video ad serving solution.
Easy integration with a single line of code.
8. iZooto: Best Education Push Ad Network for Publishers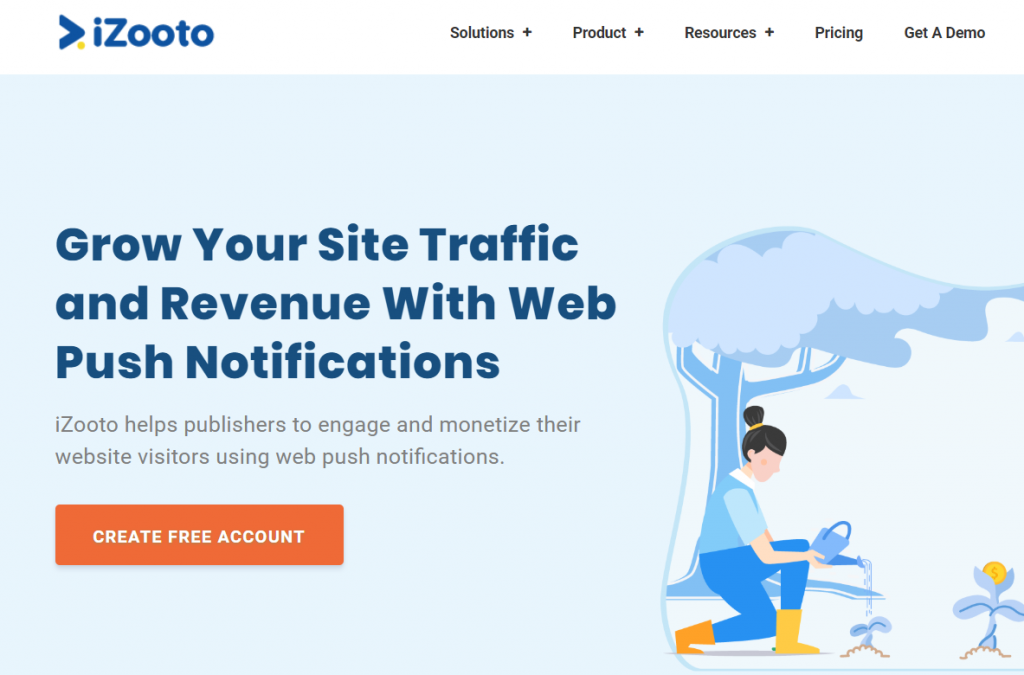 Izooto is a data-enabled platform allowing e-commerce businesses to retain, engage and retarget web users with personalized push notifications. It offers publishers with the capability of audience amplification and boosts page views by almost 15%. It is also a source of incremental revenue and can be an effective stream of monetization for educational bloggers.
Features:
Multi-Platform Communication
Personalized Communication
In-Depth Analysis
Easy Integration
APIs
Detailed dashboard and reporting
Notification Scheduling
9. Impact: Best Education Affiliate Network for Publishers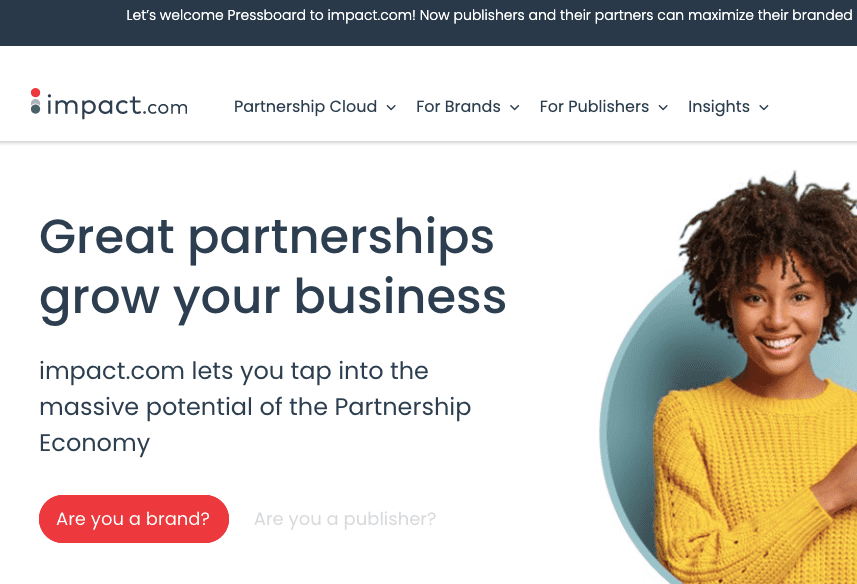 The impact was founded in 2008 by a team of Internet marketing and technology experts. They introduced a SaaS technology platform for performance marketing professionals to manage all the revenue.
Features:
Comprehensive digital marketing with buyer journey insights.
Attribution modeling.
Built-in ad fraud detection.
Automation of critical marketing workflows.
Partnership Cloud
real-time delivery of actionable insights.
10 Revcontent: Best Education Native Ad Network for Publishers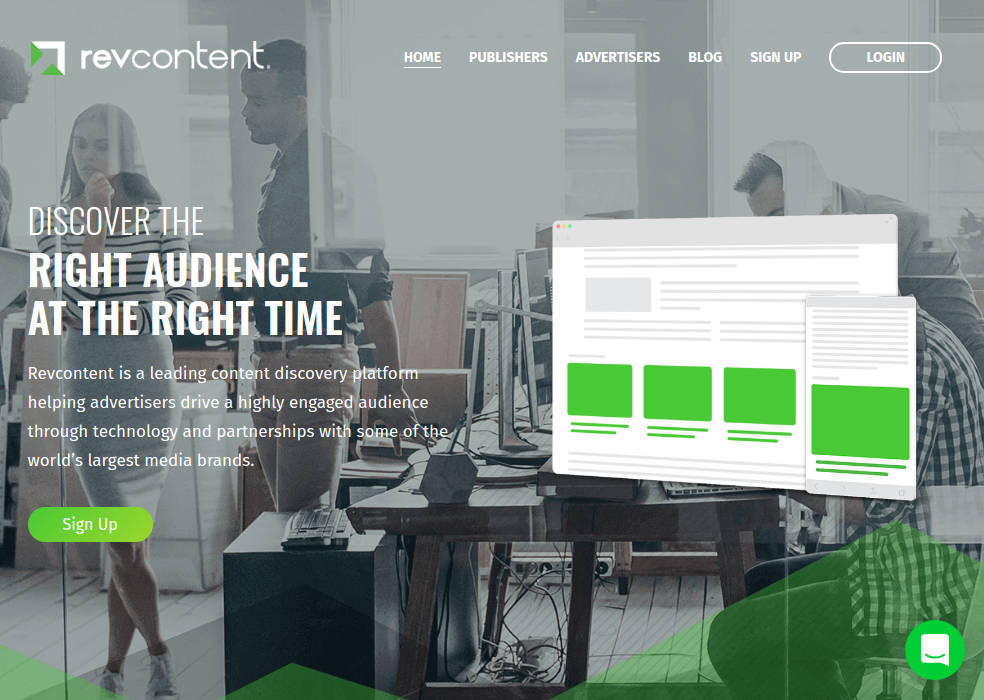 It is one of the world's leading native advertising and content discovery platforms for businesses to increase their ROI and monetize audiences with innovative thoughts and useful products. A lot of publishers use Revcontent as it works well with social sites where the AdSense CPC is not very high.
Features:
Audience retargeting
Easy to integrate widgets
Advanced publisher protection tools
Real-time reporting
Robust customer support system
Roundup
Advertisers are looking to extend their reach, looking for opportunities to find audiences. Vertical ads come in handy in these situations where specific targeted audiences are guaranteed through a span of time. The impressions will be fewer but certain for every niche. Education ad networks explicitly target educators, parents, and students, informing them about career readiness resources.
Our Recommended Tools for Publishers:
Looking to Increase your Ad Revenue:
Get in touch with me for a personalised consultation and increase your ad revenue across native, display, video (instream and outstream), in-app and other verticals. I also assist in customized DFP setup, header bidding, and content creation strategy. My skype id is:
ronniedey
. Feel free to connect!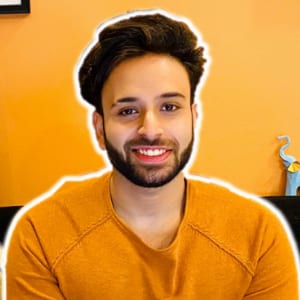 I and my team research various ad networks and can help you increase your overall ad revenue; so you could rake in more greenbacks with the best monetization platforms. Tap into the power of the online publishing business with me. I am just a mail away, so reach out to me if you want to scale up your website revenue. mail: [email protected]