Last updated on July 19th, 2022 at 07:10 pm
In 21st century, blogs have become an important part of the Internet users. Creating a blog or a website has become a hustle free job. In India, blogs are growing hugely. However, there are some hurdles which tend to come in terms of monetizing a blog in regional Indian languages. When a blogger or a website publisher plans to create a blog in Gujrati it becomes tough for him to monetize it. Although out of total population of India only 4.48%( 5,02,71,961) can speak Gujarati, monetization is not easy. Publishers monetize their website with the help of AdSense, but unfortunately, it does not support regional Indian language and thus Gujarati language blogs can't be monetized via AdSense. However, we request our bloggers not to get disheartened, as there are other monetization solutions that can be used to generate revenue. In this post, we're going to suggest some ad networks which can help you monetize your Gujarati website content.
Publishergrowth: The Revenue Acceleration Platform for Publishers
Blognife is elated to announce the launch of Publisher Growth- a community of publishers that helps you actively accelerate your revenue. This platform assists publishers in growing their traffic and revenue. As publishers, you can share and read reviews of ad networks and hosting companies. You can connect with other publishers to build links for growth and monetization hacks and more. This platform will help you stay up to date with the advertising and publisher ecosystem.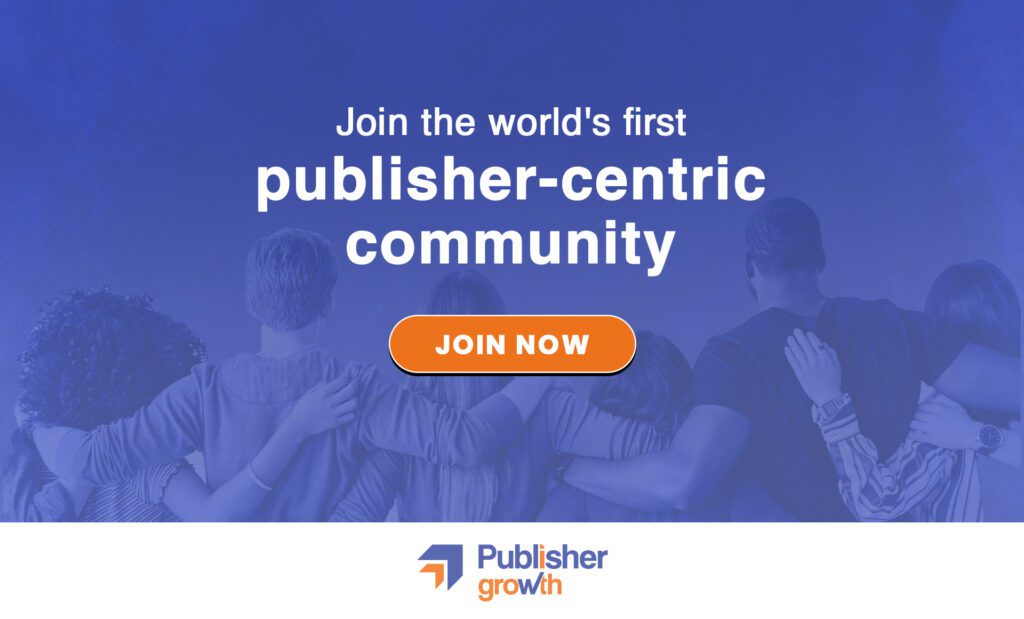 Features:
List of 200+ ad networks to monetize your site across all verticals.
Personalized site audit upon signing up on the platform that can increase your revenue.
Find all upcoming adtech conferences, webinars, and events in one place.
Stay informed with the latest adtech news across the globe.
Top Ad Networks to Monetize Gujarati Blogs and Websites
1.Spoutable- Spoutable is a "mixed media monetization" platform. It is the first in kind. It basically uses the advanced zone optimization. When the advanced zone optimization is used, it increases the ROI for the advertisers. With that spoutable uses exit intent technology. Spoutable is designed in such a way that when a visitor tries to exit the website, and puts his/her cursor on the browsers address bar, instantly the spoutable ads pops up and the visitor can observe it. So a visitor is displayed an ad, and with that, the blog gets monetized. This comes as an additional revenue stream for Gujarati bloggers. Spoutable offers revenue in CPC basis with Native Overlay+Top+Bottom ad widgets. You get paid once your earnings reach $100.
2.The Publisher Suite– The Publisher Suite provides personalized ad consultation and setup for websites which are struggling to monetize with regional content. They also provide ad codes which are synced with different ad exchanges. The guys at Publisher Suite have extensive knowledge about ad networks and ad implementation across web banners, native, video, interstitial, pop-under etc. Thus, it is a one stop solution to maximize your ad revenue across multiple channels.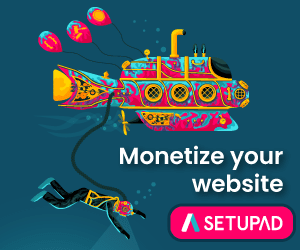 3.Popads.- Popads.net is one of the best advertising network for all kinds of blogs and websites. The pop ads can bring a very good amount if the traffic is high. Ths ad network becomes a life saver when all other ad network reject your website or blog. PopAds.net offer a CPM rate of around $1-3$ for every 1000 visitors. Pop ads pays you by PayPal and Payza, also accept Payoneer. You can receive a minimum amount of 5$ and you can get instant payment .The web space requirement is very less as it can provide pop-under advertisement. This space can be used for some other networks. It supports 10% referral income that is bonus. The best part with this is if users click anywhere in the page, Pounder occurs and it does disturb the users. Users will continuously read your contents. And for a Gujrati blogger it becomes a boon of monetizing their websites and blogs.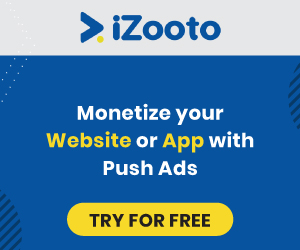 4.Propeller Ads– Propeller ads comes with an interesting set of ad units. It has the ability to monetize international traffic. It is capable of getting highest amount of CPM available. Unlike Google AdSense the Propeller Ads is basically a CPM ad network which basically means that it pays for every 1,000 ad impressions that you generate. Generally it does not matter if a visitor clicks on an ad, the payment is confirmed. It generates income whenever a visitor visits you website and finally monetizes the blog or website. They have pop-under, direct-links, banners and interstitial ads.
5.Disqus– Disqus is a comment system for blogs with integrated native ads. It help bloggers to attract visitors and leaving a comment which would increase the traffic. You only have to make a single account on Disqus to manage multiple websites. The Reveal feature in Disqus allows easy monetization of websites with the help of native ads. You need to submit your site for approval and once approved, automatically Disqus native ads will be activated on your blog.
6.Facebook Audience Network-Facebook Audience network is growing to be one of the preferred ad networks for Indian publishers. With an increased audience for mobile web, location-based advertising is becoming more pronounced, and Facebook is getting more targeted to offer high ROI to its advertisers along with monetizing the ad space for publishers. If you haven't started with Facebook Audience Network, this link can help you get started.
7.vCommission– It is the first Indian International CPA Affiliate Network which has more than 11000 publishers worldwide. It basically has international affiliates collaborated with it. When a blog or website uses vCommision,it displays ads to pages. In return of that bloggers receive commission. vCommsion has CPA, CPV, CPI and CPS offers. Some of the offers are only allowed via Email campaigns, where a lof of them are allowed via banner ads, pop-ups etc.
8. Ads by WordPress- Jetpack ads, popularly known as ads by WordPress help publishers monetize their WordPress blogs by showing relevant ads. WordPress is synced with more than 60 ad networks and exchanges to provide the highest CPM bid on your inventory to ensure high returns. To get started with Jetpack ads, you should have the Jetpack and AdControl plugin installed. Once your application is approved, the ads will be automatically showing up on your website.
The following ad networks can help regional sites monetize their traffic at good rates. We are seeing a gradual rise in regional content blogs and as such the monetization opportunities will surely take a leap in the coming days.
Our Recommended Tools for Publishers:
Looking to Increase your Ad Revenue:
Get in touch with me for a personalised consultation and increase your ad revenue across native, display, video (instream and outstream), in-app and other verticals. I also assist in customized DFP setup, header bidding, and content creation strategy. My skype id is:
ronniedey
. Feel free to connect!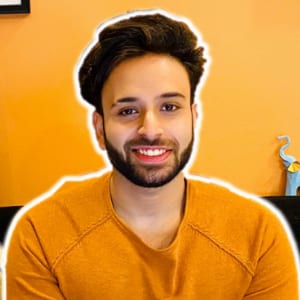 I and my team research various ad networks and can help you increase your overall ad revenue; so you could rake in more greenbacks with the best monetization platforms. Tap into the power of the online publishing business with me. I am just a mail away, so reach out to me if you want to scale up your website revenue. mail: [email protected]