Last updated on April 27th, 2023 at 09:36 am
In the digital ad buying space, there is a demand side and a supply side. Each side is made up of different components that facilitate the whole buying process. On the supply side are publishers and supply-side platforms. On the demand side are advertisers and demand-side platforms. Most of the components of the ad tech landscape fall on either one of these sides, but there is somewhat of an intermediary: ad exchanges. So, where do ad exchanges fit into this whole supply-and-demand structure? Ad exchanges are what SSPs and DSPs plug into to access and exchange ads and inventory from a wide variety of publishers and advertisers. Essentially, they're the pool in that impressions are taken.
Publishergrowth: The Revenue Acceleration Platform for Publishers
Blognife is elated to announce the launch of Publisher Growth- a community of publishers that helps you actively accelerate your revenue. This platform assists publishers in growing their traffic and revenue. As publishers, you can share and read reviews of ad networks and hosting companies. You can connect with other publishers to build links for growth and monetization hacks and more. This platform will help you stay up to date with the advertising and publisher ecosystem.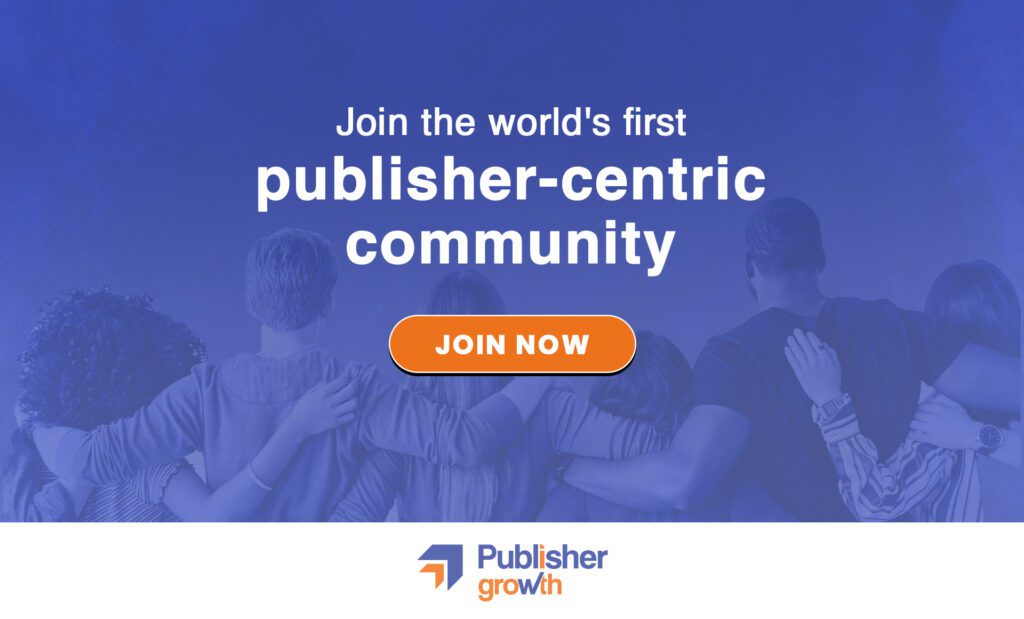 Features:
List of 200+ ad networks to monetize your site across all verticals.
Personalized site audit upon signing up on the platform that can increase your revenue.
Find all upcoming adtech conferences, webinars, and events in one place.
Stay informed with the latest adtech news across the globe.
This can seem a little redundant—SSPs make ad inventory available, and so do ad exchanges. Why? First, it's essential to realize that multitudes of DSPs and SSPs plug into ad exchanges, making many more options available to both publishers and advertisers. Further, DSPs and SSPs can be plugged into multiple ad exchanges, making the landscape much more vast and ultimately creating many more opportunities for both parties to monetize. Second, ad exchanges serve a different purpose in that they "neutralize" the buying process, in a sense. They use regulations that are meant to make the whole exchange more transparent.
For example, in ad exchanges, publishers can post the minimum price they'll accept for an impression (called the "floor price") in real-time bidding (RTB) auction. Similarly, advertisers can set the highest price they'll pay for the same impression. Data like this allows ad exchanges to automatically—and instantaneously—create the optimal scenario for both advertisers and publishers in any given transaction. DSPs and SSPs work with ad exchanges in this optimization process by automatically aggregating advertiser and publisher data before it's released to the exchange. In this article, we are going to discuss a few Ad Exchanges in India listed in no particular order to get started with video ad serving and monetization of the publisher's ad inventory.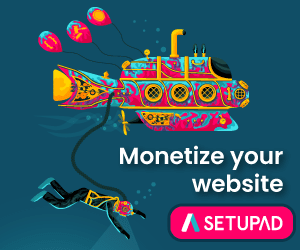 Why you Should Use an Ad Exchange: Benefits
The most crucial point is Low-cost CPMs. For the most part, most inventory on ad exchanges can be purchased for very low CPMs, often below $0.50. Even banners with a low click rate can deliver a very low CPC.

The next important point is transparency. Advertisers don't always know which sites are serving their ads with some ad networks. Advertisers can see the sites and sometimes the pages they're running on with ad exchanges.

Some ad exchanges offer a transparent bidding landscape that lets advertisers see their competitors' bids.

Advertisers also have various targeting options, such as day-parting, geographic locations, site category, rating, language, user demographics, and more, letting you create the optimum online media mix for your client.

Last but not least, ad exchanges offer standardization and efficiency. Ad sizes are uniform; the ad buying and selling processes are simple. There will only be a single bill. And everything is done in real-time.
The 5+ Best Ad Exchanges for Indian Publishers
There are several ad exchanges, and that number is growing across native, display, and video verticals. While there are ad exchanges that cater to all of these ad formats, there are also exchanges that are focused on specific ad formats and are developing robust technologies around them to impart more value to the publishers and advertisers. For traffic that is primarily originating from India and the sub-continent, here is a list of the recommended ad exchanges for web publishers and app publishers to take a look at:-
1) Google Ad Exchange: Best Ad Exchange for Indian Publishers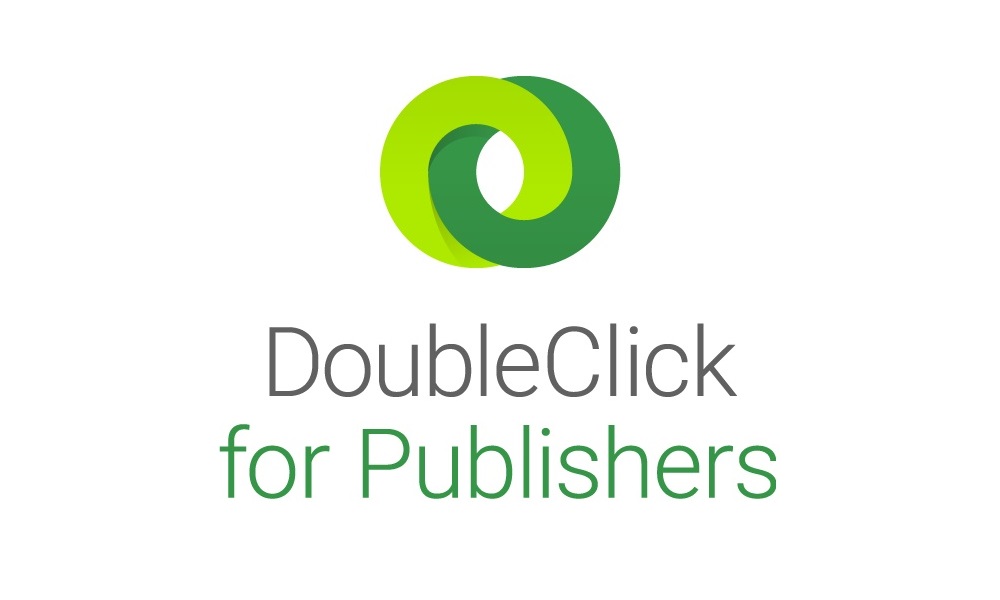 Undoubtedly, the biggest ad exchange platform buys inventory across all possible SSPs and networks. Doubleclick Ad Exchange has thousands of media agencies and Fortune 500 companies as their advertisers who are buying inventory via programmatic channels. It caters to a global base of advertisers and thus also has demand for any traffic volume. Indian publishers, if plugged into Google Ad Exchange's demand, can see competitive CPMs. However, you need more than 100 million visits for an approved ad exchange. Alternatively, you can work with a company that has access to Ad exchange and can manage the inventory on your behalf.
Ad Formats:

Display, Instream, Outstream, native

Minimum Traffic Requirement:

100 million page views

CPM Rates:

30 cents to $5

Top Geos:

Worldwide, India

Payment Terms:

NET 30 days

Addition Info:

You will be contacted directly by the Google team or you may work with any of the certified partners.
Note: You can signup with Setupad to access Google's ad exchange demand along with 21 other SSP partners.
2) InMobi: Best Mobile Ad Exchange in India

Inmobi is one of the fastest-growing mobile ad networks and exchanges that has been in the market for almost 15 years and has delivered exceptional results. The network is used by advertisers, developers, and publishers across Asia, America, and parts of the EU. If you're looking to monetize your traffic with high-impact ad formats, inMobi should be your choice.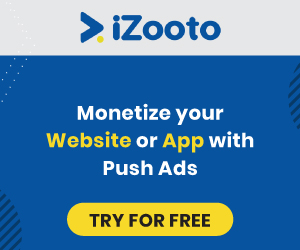 Ad Formats:

native, banner, video

Minimum Traffic Requirement:

NA

CPM Rates:

10 cents to $2 (higher for video)

Top Geos:

Worldwide, India

Payment Terms:

NET 60 days

Addition Info: Banner CPM rates can go low for tier 2 and 3 countries. Should use an ad mediation platform.
3) Setupad: Best Header Bidding Platform for Indian Publishers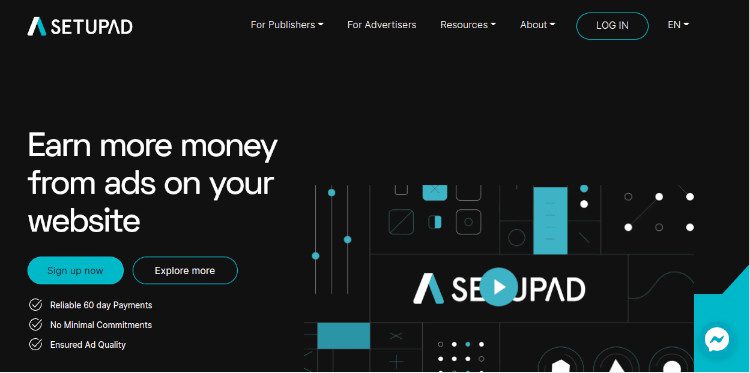 To monetize cross-border traffic and help publishers gain incremental revenues ranging from 50% to 80%. Setupad links the advertising space to the top 20+ ad exchanges and SSP platforms in a header bidding auction that brings more buyers to participate and increases the CPM prices. A large number of publishers recommend, implement, and use Setupad from all over the world, for it does all the substantial yield optimization and allows publishers to get back to their true calling- quality content creation.
Setupad Features and Benefits for Publishers-
Technology:

They allow header bidding and server-side bidding.

User Experience:

Guarantees a 1-second time-out and offers a possibility for customization for improved user experience.

Fill Rates:

With the combination of all the demand sources, a fill rate of about 100% is possible.

Ad Formats:

Offers customized optimization, taking into account bid responses from demand partners regarding particular geos, advertisers, and users.

Offers display, native, and video ad formats.
Yield:

Increases your website revenue by almost over 50% of what you're earning from AdSense.
Eligibility: Monthly ad revenue> $500 (or 100K traffic from tier one countries like US, CA, AU, UK)
4) Mopub (Rebranded as Applovin Max): Best App Monetization Exchange for Indian Publishers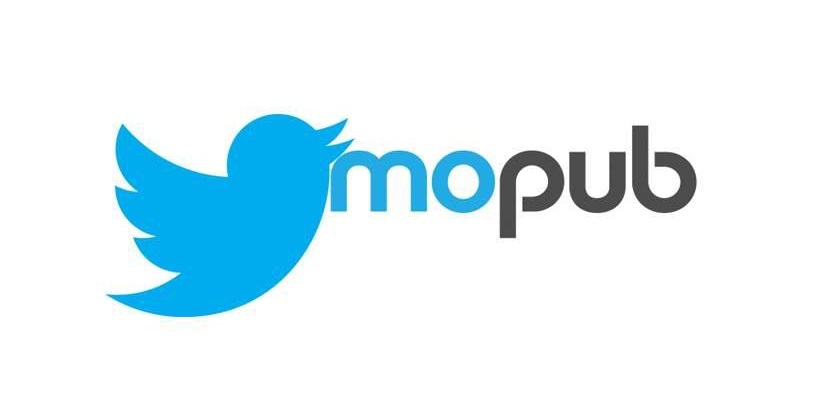 Mopub is a mobile ad mediation and exchange that connects app developers to 100s of DSPs, Exchanges, Trading Desks, and buying platforms. It is one of the most robust and advanced ad mediation platforms offering superior monetization for app developers. It is one of the recommended ad exchanges in India for all app developers. Note: Mopub has been integrated with Applovin and is rebranded ad Applovin Max.
Ad Formats:

native, banner, video

Minimum Traffic Requirement:

Self-serve

CPM Rates:

20 cents to $2 (higher for video)

Top Geos:

Worldwide, India

Payment Terms:

Minimum payout $100

Addition Info:

Good mediation network and high rates
5) Ezoic: Publisher Monetization Platform with Access to Multiple Ad Exchanges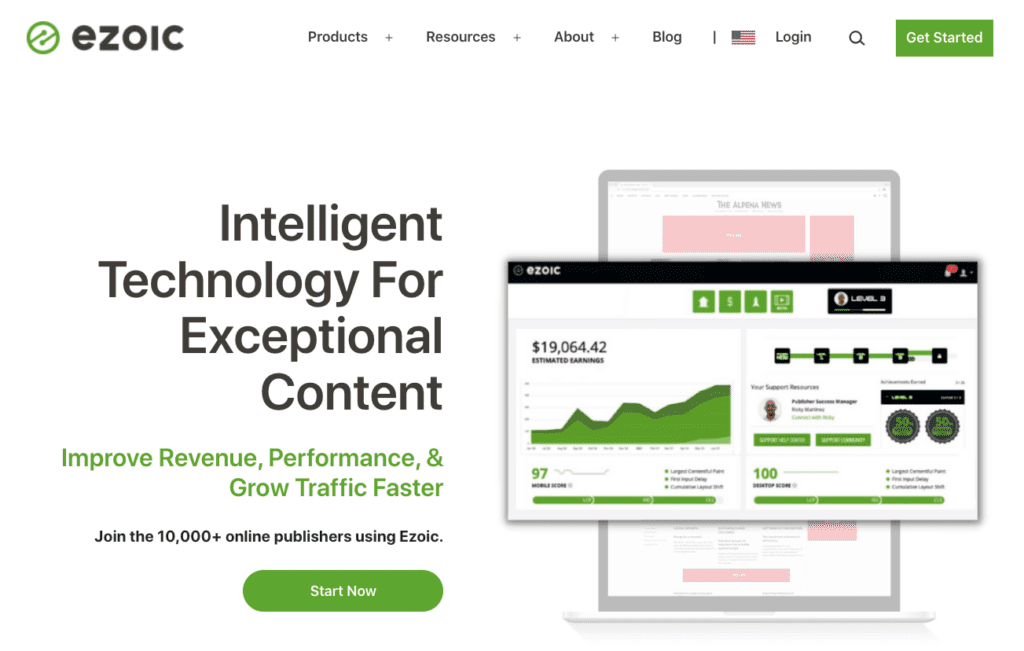 Ezoic AI removes guesswork; giving every visitor a better experience while increasing revenue automatically. It gives you absolute control and provides everything you need for premium monetization. It delivers valuable insights about the UX and revenue and identifies why the articles are engaging or high-earning. The approval time is usually a matter of day and hovers around 24-48 hours.
Eligibility Criteria for Publishers: To see the advantages of this AI-based optimization, publishers must have a decent volume of monthly sessions. At least 10k page views/per month.
Features: Auto-refresh ads, high CPM display ads, lazy loading ads, video ads, and native ads are some of the features available.
Recommend for: Websites with a high amount of US or Tier 1 traffic are recommended.
Payment: NET 30 days
Additional Note: Their customer service team is pretty responsive, and it is easy to get started.
6) OPENX: Best Programmatic Ad Exchange in India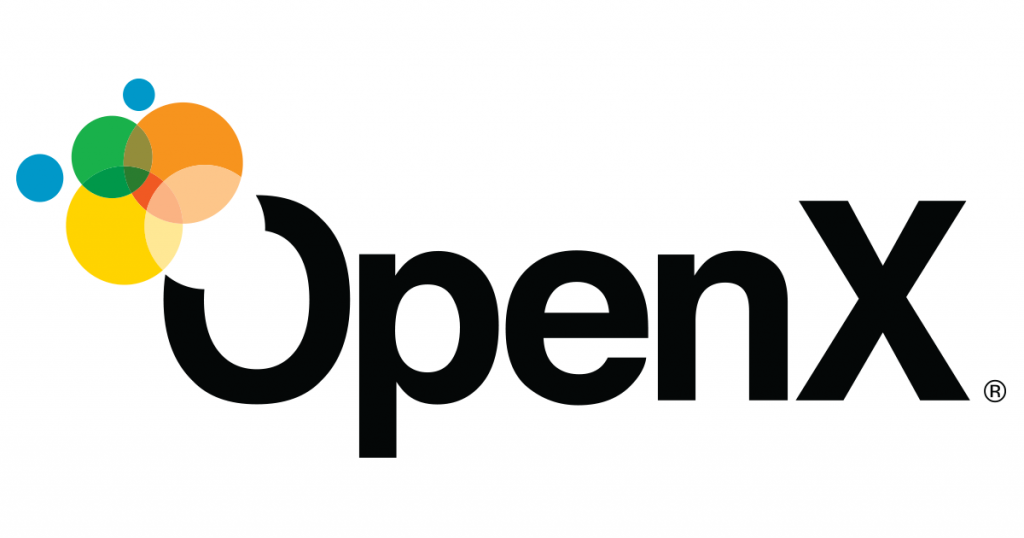 OpenX is a popular ad exchange and takes a significant volume of US impressions due to its huge base of advertisers. It has a plethora of products for publishers, of which Openx adserver makes more sense to publishers since it has built-in header bidding line items and guaranteed programmatic selling tools.
Ad Formats: native, banner, video
Minimum Traffic Requirement:

50 million page views per month

CPM Rates:

$1 (higher for video)

Top Geos:

Worldwide, India

Payment Terms:

NET 60 days

Addition Info:

Higher rates for US traffic.
The Bottom Line
Even so, as programmatic gains prevalence, the lines between some of these entities are blurring. Still, the underlying fact remains the same both SSPs and ad exchanges post ad inventory for sale. Also, some platforms provide more than one of these services at once, so there are some redundancies in the ad tech world. Moving forward, we can expect these different platforms to shift and blend, allowing for the most efficient and streamlined programmatic ad buying and serving process possible. We at Blognife provide outsourced ad operations and management that can help you increase your overall ad revenue. We hope this list of best ad exchanges in India was helpful for Indian web and app publishers.
Our Recommended Tools for Publishers:
Looking to Increase your Ad Revenue:
Get in touch with me for a personalised consultation and increase your ad revenue across native, display, video (instream and outstream), in-app and other verticals. I also assist in customized DFP setup, header bidding, and content creation strategy. My skype id is:
ronniedey
. Feel free to connect!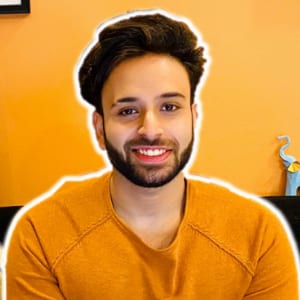 I and my team research various ad networks and can help you increase your overall ad revenue; so you could rake in more greenbacks with the best monetization platforms. Tap into the power of the online publishing business with me. I am just a mail away, so reach out to me if you want to scale up your website revenue. mail: [email protected]