Last updated on January 26th, 2023 at 04:15 pm
The future of Adtech depends greatly on optimizing ROI for advertisers and helping publishers monetize their inventory at better rates. It is becoming important for technology companies and ad networks to understand the value of every impression and serve them to publishers so that the ROI of the advertisers is maximized. Since the media, buying is carried out with the help of sophisticated algorithms with little human control over the optimization, the whole process needs a first-hand programmatic approach. In this article, we will take a look at some of the top programmatic ad exchanges which are capable of bringing higher ROI for advertisers and helping publishers optimize their yield.
Table of Contents:: Summary
Hide
Publishergrowth: The Revenue Acceleration Platform for Publishers
Blognife is elated to announce the launch of Publisher Growth- a community of publishers that helps you actively accelerate your revenue. This platform assists publishers in growing their traffic and revenue. As publishers, you can share and read reviews of ad networks and hosting companies. You can connect with other publishers to build links for growth and monetization hacks and more. This platform will help you stay up to date with the advertising and publisher ecosystem.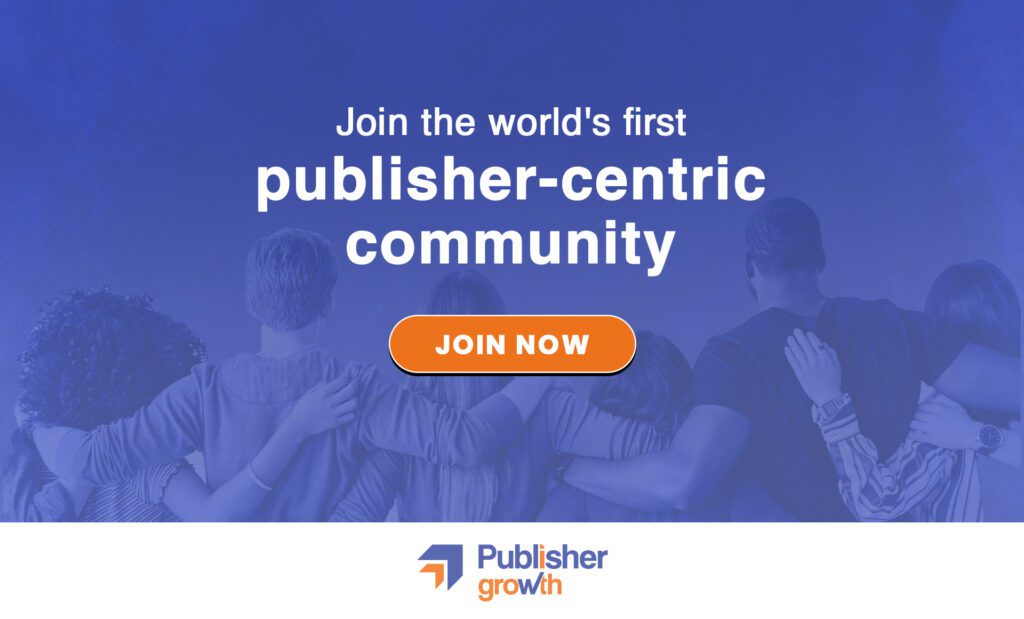 Features:
List of 200+ ad networks to monetize your site across all verticals.
Personalized site audit upon signing up on the platform that can increase your revenue.
Find all upcoming adtech conferences, webinars, and events in one place.
Stay informed with the latest adtech news across the globe.
List of Programmatic Ad Exchanges for Display
Now that someone has already established that a business that considers itself to be immune to advertising, would soon enough be immune to business. That said, the fact that advertising has become more of a necessity than just a strategy has affected the advertising sector the most, making it widespread and prevalent. Not just that, its reach has expanded over the years and so have its effects. Display ads continue to be one of the evergreen ad formats for media buying and media selling and form an integral part of any ad exchange's business. Here, we take a look at the top programmatic ad exchanges which transact in a display.
1. DOUBLECLICK: Best Programmatic Ad Exchange for Display
DFP or DoubleClick for Publishers, which is popularly called Google Dart, is run by Google and is an advertisement software, used as a service application. It brims with the features of an ad server, but it also manages the sales process of online ads through the publisher's dedicated sales team which makes it a favorite to many Publishers.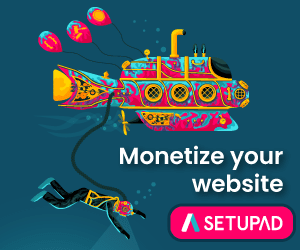 DFP Small Business helps growing publishers sell, schedule, deliver, and measure all of their digital inventory, free of cost and it has no minimum traffic requirement. Though for that, a Google account and a prior AdSense account are necessary. Contrasting is DFP Premium which has the minimum traffic requirement of 90 million ad impressions per month.
There is flat pricing for DFP Premium publishers which amounts to about $10,000 monthly and for the Publishers making use of DFP Small, it is free.

DFP, being run by Google has the kind of reach that is unavailable to other ad servers and its ad quality is majorly good. Also, it follows the guidelines of AdSense, and similar restrictions are imposed to assure the good quality of the ad.

DFP has a huge array of ad formats for the advertisers to choose from that including- Banner Ads, Interstitial Ads, and Native Ads. Other than that, it also has Video Ads that have gathered major effects.
2. VERTOZ: Best Programmatic Ad Exchange for Display
Vertoz stands by the idea of generating profits by linking your audience to advertisements they are likely to be interested in. Their unique "ingenious plex" formula stirs large digital media by using both customer data and RTB-enabled technology. It provides personalized attention and is a company dedicated to understanding publishers' needs individually.
It has no minimum traffic requirement and no specified language requirement either.

It employs all the conventional ad formats that include Display, Mobile, and Video. It also has Innovative Rich Media Ads and more.

It has a network of publishers that is very wide and has more than 5000 Publishers.

The payment terms are of Net 45 days and the accepted modes include PayPal and Wire Transfer. The payment threshold for PayPal is $100 and the same for Wire transfers is of $1,000.
3. OPENX: Best Programmatic Ad Exchange for Display
OpenX, a programmatic advertising technology company, has created an integrated technology platform that has conglomerated ad server and real-time bidding exchange with a standard supply-side platform that ensures the real high-time value for any trade.
The minimum traffic requirement for OpenX is that of 10 million page views per month indicating that mostly only high-volume

pages can make use of this particular ad server.
OpenX has a variety of options revenue models that one can select from. One of those is where the Publisher earns a specific percent of the revenue, and here, the percentage has to be specified too. Another one is where the Publisher earns a fixed CPM that is guaranteed. The third one is where the Publisher earns a fixed CPM with a 100% fill. However, if a revenue model is not chosen, the default model is a

publisher revenue spit of 100%.

Openx's Ad Quality depends majorly on other networks but it does have many filters to assure good quality ads like- ad quality filters and creative reviews.

They provide a huge variety of ads to choose from which includes- Image Ads, Flash Ads, HTML Ads, Third Party HTML Ads that engage a huge audience, Linear Video Ads, Third Party Linear Video Ads, and Non-Linear Video Ads that are

supported with visual aids and sounds that create an impact. Other than that, they also have Mobile HTML Ads, Mobile Image Ads, and Native Ads.

It has a minimum payout threshold of $100 and if the publisher has earned less than the given amount, the monthly earning is transferred to the next month until the given amount is reached. The options provided to receive the payment include Bank Wire and Automated Clearing House (ACH).
4. APPNEXUS: Best Programmatic Ad Exchange for Display
A multinational technology company with a brilliant cloud-based software platform, which enables and optimizes programmatic online advertising, and other than that, it offers infrastructure for online auction and technology for data management, optimization, financial clearing, and support for advertising campaigns that have been directly negotiated with and it has also integrated with ad sources like DFP. That is Appnexus.
It requires one to have 100 million page views per month to become a publisher.

AppNexus has a competent ad quality and strives to keep up with it and consequently maintain it using the AppNexus Console. It assures that the ad quality is up to the standards of the publisher.

AppNexus has a plethora of ad formats from which a publisher can make a choice of what suit him the best. It includes Banner Ads that appear above or alongside content, Expandable Ads that can be enlarged further from their initial dimension, Pop Ads that display in a secondary browser window, Mobile Ads like In-Apps or Web Ads, and Video Ads that have an immense impact on viewers.

Its Revenue Share Model has an 8.5% revenue split. Other than that, its payments and earnings have been kept free from all the intrusion and knowledge of networks on the internet.
Mobile Programmatic Ad Exchange List
Both Mobile demand and supply are on the rise and they will continue to grow. Marketers have the opportunity to tap into the mobile space to understand real-time audience expectations and capture the moment of interest. Big tech companies continue to show their solidarity in the mobile space! Here is a list of some of the best mobile programmatic ad exchanges for both publishers and advertisers.
5. SMAATO: Best Mobile Programmatic Ad Network
With 90,000 publishers using Smaato, it is one of the largest RTB exchange platforms and ad servers that assist game developers and publishers to generate the maximum possible revenue from app monetization. Its unique service groups have 90 leading ad networks and 25 DSPs to cater to higher fill rates and eCPMs. Its targeting and functioning capability is quite wide and provides better visibility.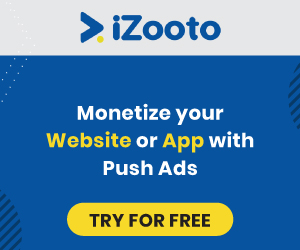 It has no restrictions when it comes to the minimum traffic requirement and is

given an into all the websites.
It supports a good number of ad formats, which includes video ads, in-stream ads, native ads, expandable banner, and many more.
It works on the

CPM model and one can set the lowest acceptable CPM rate. It makes use of Dynamic Demand, which enables competition for each impression of any buying model.

It sends across payments via PayPal and Wire Transfer based on the term of Net- 60 days with the minimum payout threshold being 100 USD.
6. MOPUB: Best Mobile Programmatic Ad Network
MoPub, a three-piece platform that has an open source SDK, conglomerates network mediation, ad serving, and MoPub Marketplace, an RTB Platform, to assure that you receive the maximum revenues and connects users to around 180 global demand sources and enables dynamic competition for every impression. Their platform is quite easy to use and trusted by leading mobile developers, globally, to leverage rich data signals, increase revenue on each impression, and also assure transparency, control, and the view and results in one requires to expand the business.
It employs a couple of ad formats that include Video Ads, Native Ads, Native Video Ads, Opt-in Video, Rich Media Ads, Display Ads, and more.

Its CPM rates vary from $3 to $10 and that depends on the location of the publisher.

Its Payments Term is a strong Net of

60 days, and the minimum payout threshold is $100.
7. CHARTBOOST: Best Mobile Programmatic Ad Network
A mobile app promotion network and platform, Chartboost, is one of the bests in the market and is a complete self-serving platform. It works really well for mobile apps and games. Their feature of enabling one to customize and mix and camouflage is what makes it the hit it is. They assure quick analytics and data, absolute control over campaign settings that includes frequency capping and there is full information and data provided on the number of ads served and their performance.
It works on many platforms like iOS, Android, and Amazon and is known to have over 6m sessions per month and for having served ads in 150 countries worldwide
8. FACEBOOK: Best Mobile Programmatic Ad Network
Facebook, is a platform used by everybody and gives ads a massive advantage of a greater audience and conversions. Custom Audiences is what Facebook usually refers to as remarketing and the concept is the same old dance around one visiting your site or getting familiar with your brand and being tagged with a code that gets tracked to employ in their feed more of your ads. Facebook, being one of the largest platforms to connect with others and being highly used has the benefit of popularity and that it would reach a huge number, also the technology employed is good enough to ensure you a good ad quality.
Facebook has no minimum traffic requirement and absolutely anyone can promote their pages and brands and boost followers.
Video Programmatic Ad Exchange List
The rise of video ads has spread from the US to a global market. There is an unmatched demand for video inventory as marketers and brands are slowly adapting to this emerging ad format to reach their customers and convey their message. Both instream and outstream video formats are bought through programmatic exchanges to ensure better results. Take a look at these top programmatic video ad platforms!
9. ADYOULIKE: Best Video Programmatic Ad Exchange
A leading in-feed native platform, Adyoulike is globally considered a pioneer in native technology for creating advertising experiences for users that mirrors the websites they are visiting. They make use of their very native supply-side platform and native technology platform to brand scale native advertising campaigns across premium and niche publishers, while publishers benefit from the access that they gain to their marketplace.
10. TEADS: Best Video Programmatic Ad Exchange
Teads, founded in 2011, is famous for helping Publishers create brand new outstream video inventory, monetizing it through programmatic buying, their own sales force, or third parties including Teads Demand. It is the best native video advertising source in the market and if it continues this way, might just be undefeated.
They have a huge array of Ad Formats that include many kinds of Video Ads like inRead, inBoard, 360, Custom,

and more, and Display Ads like Engage, Scroller, Swing, and more.
One has to have a minimum of million-page viewers per month to sign up with them and further they have some guideline which has to be complied with.
The CPM rates offered by teads are

in the range of USD 15 to USD 20.

The minimum payout threshold is USD 50 and the payments are made in NET 45 days via Paypal or Wire.
Native Programmatic Ad Exchange List
Over the last few years, we have seen a growing demand for native ads. A number of popular native ad networks have emerged since then like – Taboola, Revcontent, Content.ad, Mgid, etc. The list of native ad networks continues to grow and thus provides an opportunity for the rise of native ad exchanges which run through programmatic technologies. Here, in the section of the article, we take a look at the top native programmatic ad exchanges.
11. STACKADAPT: Best Native Programmatic Ad Exchange
An omnichannel advertising platform, Stackadapt, is known to have helped brands accelerate and enhance customer acquisition by reaching relevant audiences by making use of native, display, and video advertising. They have around 45,000 sites globally, that help reaches relevant audiences and allow real-time, data-driven concentration to reach consumers with content.
23% hover rate, 26% attention quality
Deliver the best possible viewing experience to the most relevant audience with proprietary audience discovery, the ability to onboard 1st party data, B2B targeting, and more.
12. TRIPLE LIFT: Best Native Programmatic Ad Exchange
TripleLift is an American Multinational tech company that specializes in enabling and optimizing programmatic native advertising capabilities. It offers infrastructure and technology for optimization of native advertising via the assistance of Computer vision. It evaluates ad assets and uses their technology and solutions to transform images and video into in-feed native ads that match the unique look and feel of a publisher's website.
They offer multiple types of native widgets that can be placed in the sidebar, after content, and more.

News and viral websites tend to perform best with their native widgets.

NET 30 days once you reach the minimum threshold of USD 100.
13. SHARE THROUGH: Best Native Programmatic Ad Exchange
The largest independent native SSP in the industry, Sharethrough for Publishers, works with premium publishers across every major vertical. It also offers a self-serve platform where marketer's videos are placed on the publisher's sites. Its Real-Time technology provided a solution for programmatic native advertising and was the first one to do so, but was a private exchange.
Publishers who have global traffic.

NET 30 days.
The years ahead will see the rise of more programmatic ad exchanges and we expect private exchanges to gradually grow in terms of scale and technology as the volume of content is on the rise and quality sites will no longer be an easy bet for the publishers. This list of programmatic ad exchanges is meant for publishers who have significant volume (in the likes of million page views a day). If you're looking at more revenue, get in touch with us for a complete ad optimization solution!
Our Recommended Tools for Publishers:
Looking to Increase your Ad Revenue:
Get in touch with me for a personalised consultation and increase your ad revenue across native, display, video (instream and outstream), in-app and other verticals. I also assist in customized DFP setup, header bidding, and content creation strategy. My skype id is:
ronniedey
. Feel free to connect!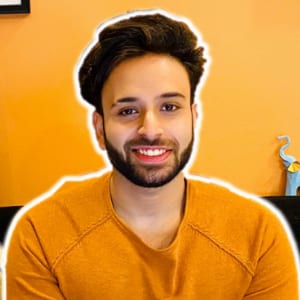 I and my team research various ad networks and can help you increase your overall ad revenue; so you could rake in more greenbacks with the best monetization platforms. Tap into the power of the online publishing business with me. I am just a mail away, so reach out to me if you want to scale up your website revenue. mail: [email protected]