Last updated on April 29th, 2023 at 06:05 pm
The last few years have seen a great transition in the entire Adtech industry with ad networks slowly going out of business, and SSPs/DSPs taking the lead. Undoubtedly, Native ads have been the top story in the entire adtech ecosystem! However, even today small publishers find it difficult to monetize their inventory with native ad networks because of the traffic restrictions these networks have. On a broader scale, native ads tend to perform much better in programmatic channels and direct partnership with premium publishers. But there still remains a sweet pie for smaller publishers and today, we are going to discuss 8 popular native ad networks for small publishers. What matters more to a new publisher is the confidence- that they can earn through ads and anything that adds on to a few cents is a great mental boost. Every big publisher, started with a rolling penny which might today, have turned to 10,000s of dollars in monthly revenue. Even if you're doing a bare minimum of 2000-3000 page views a day, there is a potentiality to earn, and thus our list of native ads for small publishers will help you get started.
Table of Contents:: Summary
Hide
Publishergrowth: The Revenue Acceleration Platform for Publishers
Blognife is elated to announce the launch of Publisher Growth- a community of publishers that helps you actively accelerate your revenue. This platform assists publishers in growing their traffic and revenue. As publishers, you can share and read reviews of ad networks and hosting companies. You can connect with other publishers to build links for growth and monetization hacks and more. This platform will help you stay up to date with the advertising and publisher ecosystem.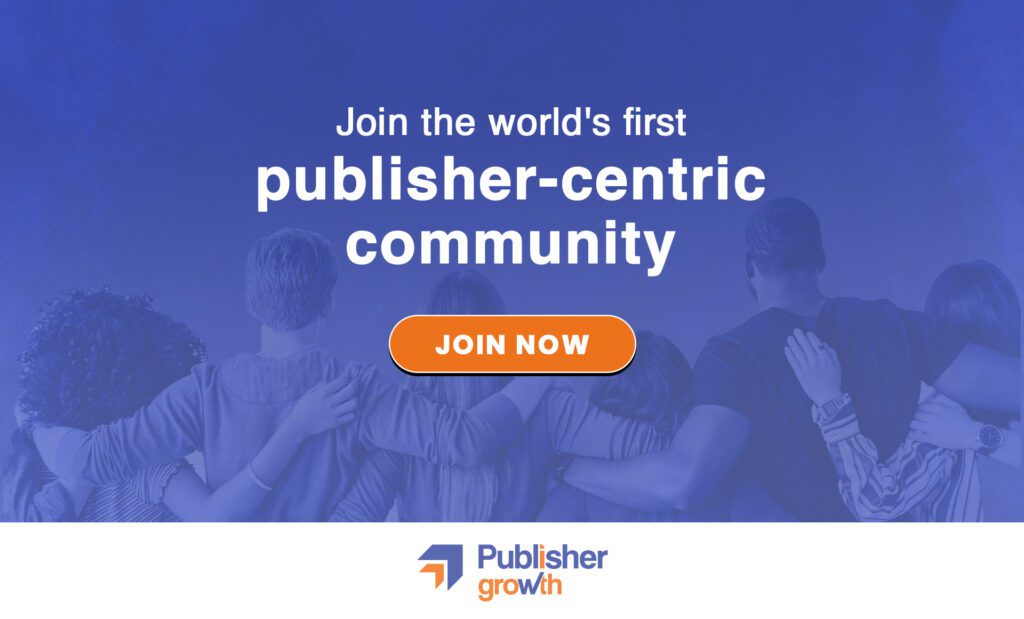 Features:
List of 200+ ad networks to monetize your site across all verticals.
Personalized site audit upon signing up on the platform that can increase your revenue.
Find all upcoming adtech conferences, webinars, and events in one place.
Stay informed with the latest adtech news across the globe.
9 Popular Native Ad Networks for Small Publishers
Do go through the list to get in idea of these native ad networks that you can try out. Feel free to get in touch with us if you've any queries or require suggestion for the same.
1) Mediavenus
It's been a few years that Mediavenus came into the picture but it comes with the experience of Leadbit group which is one of the prominent CPA networks for EU and Asian publishers. Mediavenus is a native ad network which promotes affiliate offers and runs on a mix of CPM, CPC, and CPA pricing. Its ads are actively shown on more than 100,000 publisher websites and allow both display and pop-under ads. It is one of our recommended native ad networks for small publishers primarily because of its low traffic requirements and quick payouts. Give Mediavenus a try!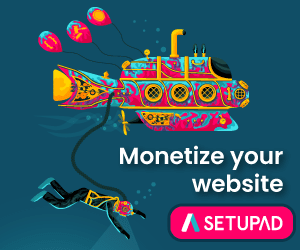 Minimum Monthly Volume: At least 500 pageviews a day
Payment Threshold: $15
Payment Cycle: NET 7 days
CPM Rates: 50 cents to $2
Additional Note: Works best with Asian and EU traffic
2) MGID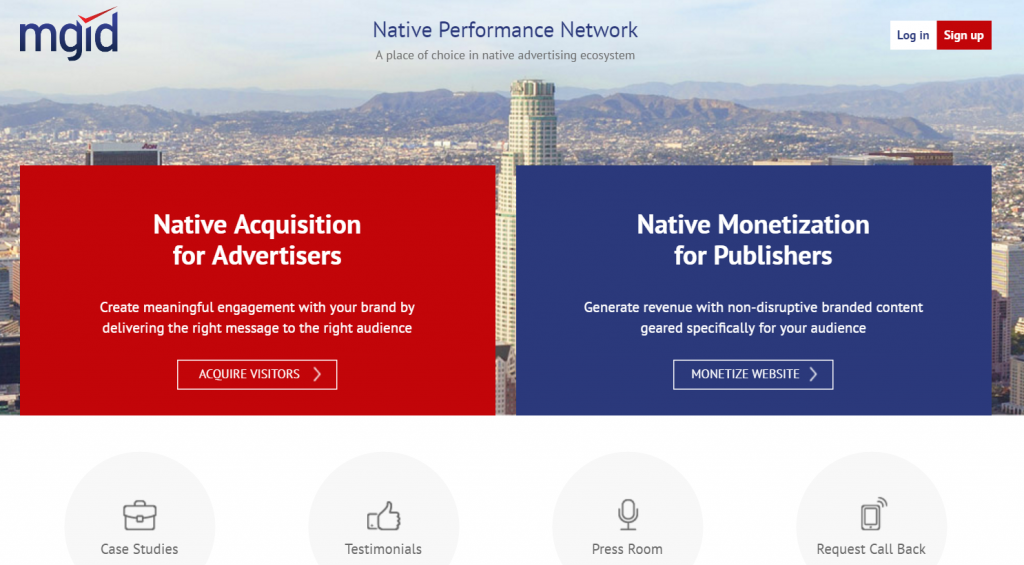 MGID has an Alexa rank of 1000+ and is in business for over a decade. They have come out of their traffic exchange platform and now supports native advertising. There isn't any minimum traffic requirement to join as a publisher at MGID. However, their minimum payment threshold is set to $100 which might be a bit on the higher side for new publishers. I made a test run of their native ads and found the CPC to be around 1 cent- 2 cents for Asian traffic (mostly India). If you've a good viral or social blog, Mgid can be an additional source of monetization along with AdSense. We suggest you give Mgid a try! This is the native ad network for small publishers with worldwide traffic.
Minimum Monthly Volume: At least 2000 pageviews a day
Payment Threshold: $100
Payment Cycle: NET 30 days
CPM Rates: 30 cents to $3
Additional Note: Works best with worldwide traffic
3) Adnow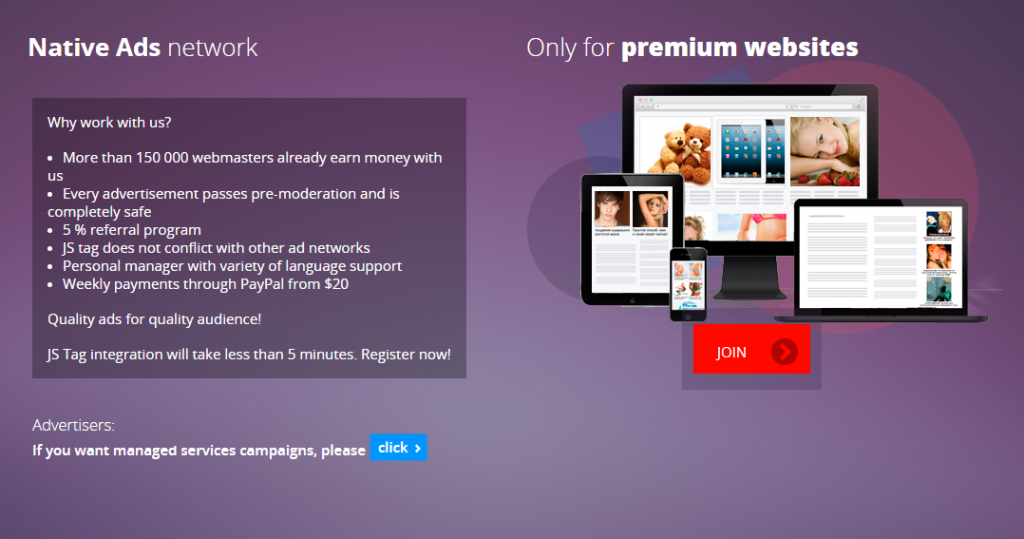 Adnow accepts sites with low traffic volume. They have an Alexa rank of 20,000+ and is one of the fastest growing native ad networks. They accept worldwide traffic, however, their strong geographies are Turkey, Thailand, Spain, Vietnam, and Brazil. So if you have the majority of traffic from these countries, you can go ahead with Adnow. You can expect a widget RPM of USD 1 and above for these countries. Apart from that, Adnow also works well with Indian traffic. However, sometimes the ads might be similar since their advertiser base is not too huge for India at the moment. Here is a detailed review of Adnow.
Minimum Monthly Volume: At least 500 pageviews a day
Payment Threshold: $20
Payment Cycle: NET 30 days
CPM Rates: 20 cents to $2
Additional Note: Low rates for US traffic and multiple non-payment reports by publishers. Good rates for EU traffic
4) Spoutable
I found Spoutable while browsing through a website and believe this native ad network to be quite interesting. They analyze user behavior and their ads are triggered by exit intent. Spoutable serves ads through its own and partner networks which include RevContent. Their on-screen ads look decent and they have a NET 45 days payment policy and accepts PayPal payment. If you have good tier 1 traffic, you can earn well with this ad network. Most importantly, their ads are designed to act as an additional layer of monetization for publishers so they will add to your existing ad revenue (Incremental 20% of your total revenue). I liked the design and presentation of their ads. Getting started with them is quite easy. You need to add a javascript code on your site. Revenue is updated after 24-36 hours (the delay is because they have to collect data from their partner sources before finalizing the RPM). Try Spoutable here. (Our recommended native ad network for small/mid/large publishers with good US traffic)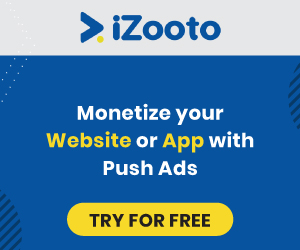 Minimum Monthly Volume: At least 2000 pageviews a day
Payment Threshold: $100
Payment Cycle: NET 45 days
CPM Rates: 50 cents to $3
Additional Note: Higher CPM rates for Quality US traffic. Incremental revenue with exit intent
5) Content.ad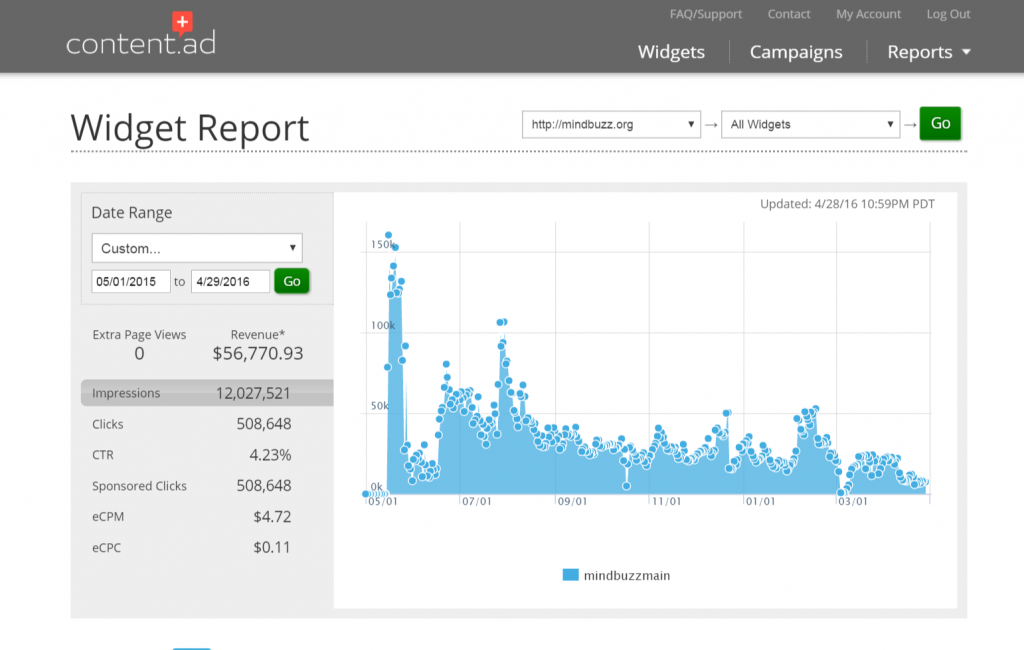 Content.ad is another growing ad network which allows publishers to make money via sponsored content recommendations. The Content.ad widget officially supports English, Spanish, French & Turkish for internal content. Using the widget for internal content on sites in languages other than those listed may not work properly. So if you have sites coming from those geographies, you can earn a good chunk of revenue from content.ad. Their pop-up widget on desktop and mobile can increase your overall revenue to a great extent and is highly recommended for EU traffic. Content.ad is the choice for publishers of any size who is looking for high CPM rates with EU traffic
Minimum Monthly Volume: At least 500 pageviews a day
Payment Threshold: $100
Payment Cycle: NET 30 days
CPM Rates: 50 cents to $5
Additional Note: Works best with EU traffic and CPMs as high as $5 on finance niches
6) Disqus
Disqus pretty much approves new sites with original content. I ran Disqus for 2 days and was not impressed with the revenue that their native ads were generating. The ads were having 30% viewership on an average and the widget was reporting an RPM of $0.30. So if I have 10,000 page views and 30% of times the ads were visible and the widget RPM is $0.30, then I am making around USD 1 per day. However, it might work well for you, so testing is always recommended.
7) Facebook Audience Network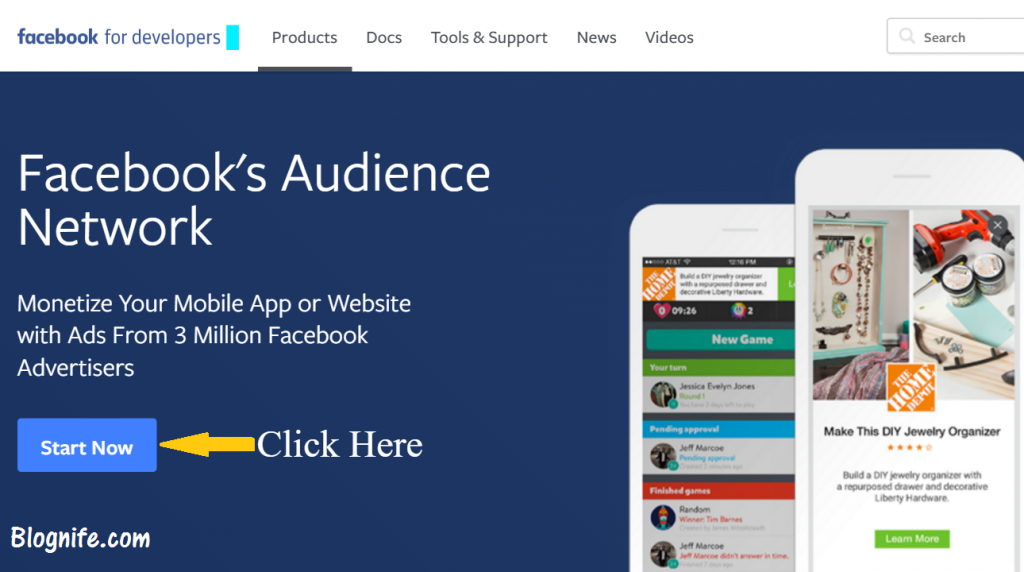 You can run native ads on mobile web traffic through Facebook Audience Network. It typically pays higher rates than other ad networks and sometimes it can outdo Adsense if you've strong tier 1 traffic. However, I didn't try their native ads, instead was trying their mobile banner ads which gave me an RPM of $0.30-$2 and above. I recommend you try Audience network to judge your revenue potential. It can be a good alternative source of revenue apart from AdSense. Here is a detailed guide to getting started with Facebook Audience Network for publishers. (Our recommended native ad network for small publishers). Currently, Audience network for Web is open to selected publishers.
8) Ayboll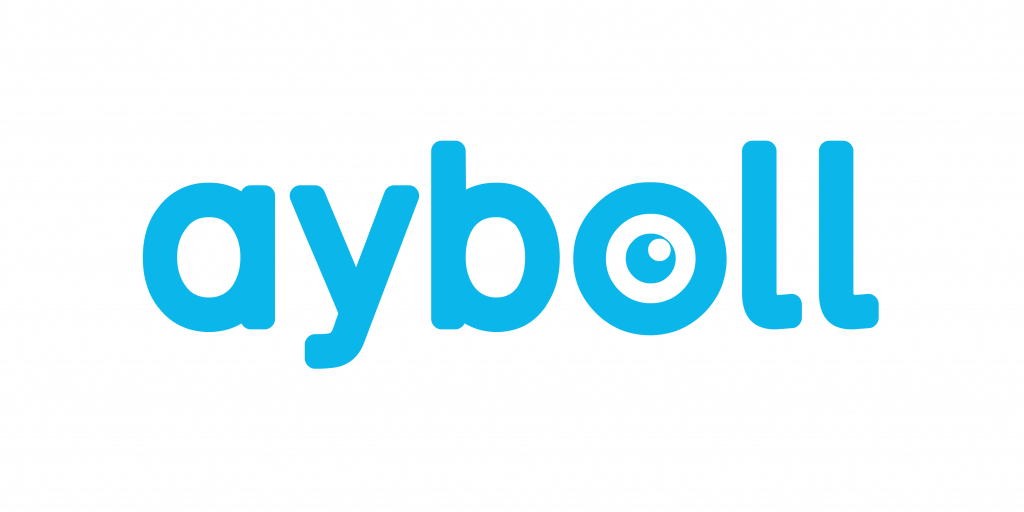 Ayboll operates on the CPC basis, helping its publishers earn 50% revenue share. When users click on its 'recommended links', these outbound links take them to the content page of paid advertisers with a high potential to transform traffic into leads. I used their network long back after reading a review. However, it didn't work out on my blog. After serving 80,000 widget impressions, and delivering 400 clicks, I received 15 cents as revenue. Maybe there weren't any conversions on the traffic, but if you've done data learning, 400 clicks should end up in some conversions, isn't it?
Minimum Monthly Volume: NA
Payment Threshold: $100
Payment Cycle: NET 60 days
CPM Rates: 50 cents to $2
Additional Note: Very low CPM rates on publisher websites
9) Adgebra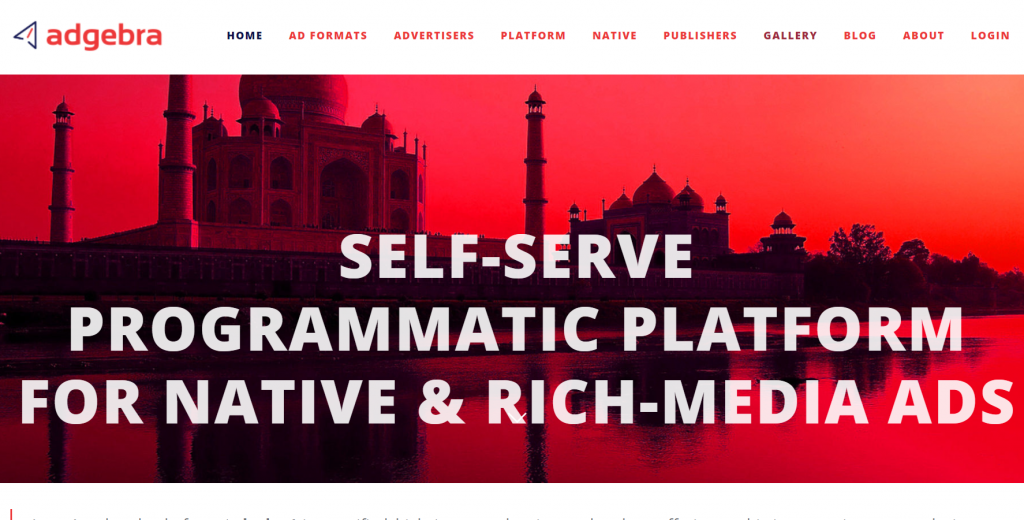 Adbegra offers a variety of solutions for publishers. It is India's largest regional language native ad platform. Listed below are the benefits of joining Adbegra for publishers and website owners. Adgebra currently reaches up to 250 mm audience and servers 5 Billion monthly impressions per month. They have seemed to have worked with a number of Indian clients including Axis Bank, Cadbury, Aditya Birla, Candere, Citi Bank, Chevrolet, DBS, Flipkart etc to name a few. Adgebra provides unmatched engagement for advertisers through their high impact ad formats which are 100% viewable. It is our recommended native ad network for small publishers and mid-sized publishers who own regional content blogs and websites.
10) VDO.AI (Blognife Recommended)
VDO.AI's native units are designed to be non-obtrusive and provide a seamless way for publishers to leverage the power of video. A lot of publishers see more revenue from a single VDO.AI unit compared to multiple banners and traditional native units. VDO.AI is headquartered in Mountain View, CA. With VDO.AI's native video widget, you can see an increment of almost 50% of your regular earnings on sites which are typically known to perform well with video ads. The setup usually takes less than a day to get started go live once your site gets approved from the demand partners. Listed below are the benefits of joining VDO.AI
Easy integration using a single javascript

See an additional revenue of almost 50% of your regular earnings

One tag that sources the video demand from Google ADX, Appnexus, Sovrn, and other demand platforms.

Generate higher CPMs from native video ads

No player, video content or ad integration separately. Everything comes bundled in a simple js tag.
Enjoyed reading the list of 9+ Native ad networks for small publishers and businesses? Was it useful? Want to share your reviews? We are just a comment away. Do take a look at our list of 20+ native ad networks.
Our Recommended Tools for Publishers:
Looking to Increase your Ad Revenue:
Get in touch with me for a personalised consultation and increase your ad revenue across native, display, video (instream and outstream), in-app and other verticals. I also assist in customized DFP setup, header bidding, and content creation strategy. My skype id is:
ronniedey
. Feel free to connect!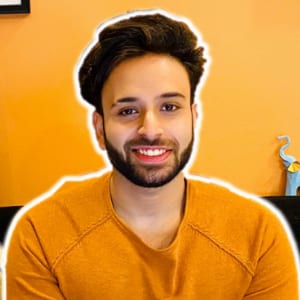 I and my team research various ad networks and can help you increase your overall ad revenue; so you could rake in more greenbacks with the best monetization platforms. Tap into the power of the online publishing business with me. I am just a mail away, so reach out to me if you want to scale up your website revenue. mail: [email protected]