Last updated on January 26th, 2023 at 04:26 pm
Over the years, we have seen growing competition among advertisers when it comes to quality video inventory for tier 1 traffic. The video ad industry is growing and the demand is ever-increasing! Programmatic channels have also fueled the rise of video advertising— as more smart marketers are looking to use video as a medium for their marketing campaigns. Advertisers and marketers are targeting popular websites for the reach of their video campaigns and YouTube alone doesn't seem to suffice their choice. This has led to a growing demand for Outstream video ads where publishers don't need to have additional editorial content to enable video ads as opposed to Instream video ads. However, most of the popular video ad networks are looking for premium publishers who have millions of page views per month and this has led to a lowering of opportunities for small to medium-sized publishers. In this article, we are going to discuss the 8 best video ad networks for small publishers to get started with video ad serving and monetization of their ad inventory.
Table of Contents:: Summary
Hide
Publishergrowth: The Revenue Acceleration Platform for Publishers
Blognife is elated to announce the launch of Publisher Growth- a community of publishers that helps you actively accelerate your revenue. This platform assists publishers in growing their traffic and revenue. As publishers, you can share and read reviews of ad networks and hosting companies. You can connect with other publishers to build links for growth and monetization hacks and more. This platform will help you stay up to date with the advertising and publisher ecosystem.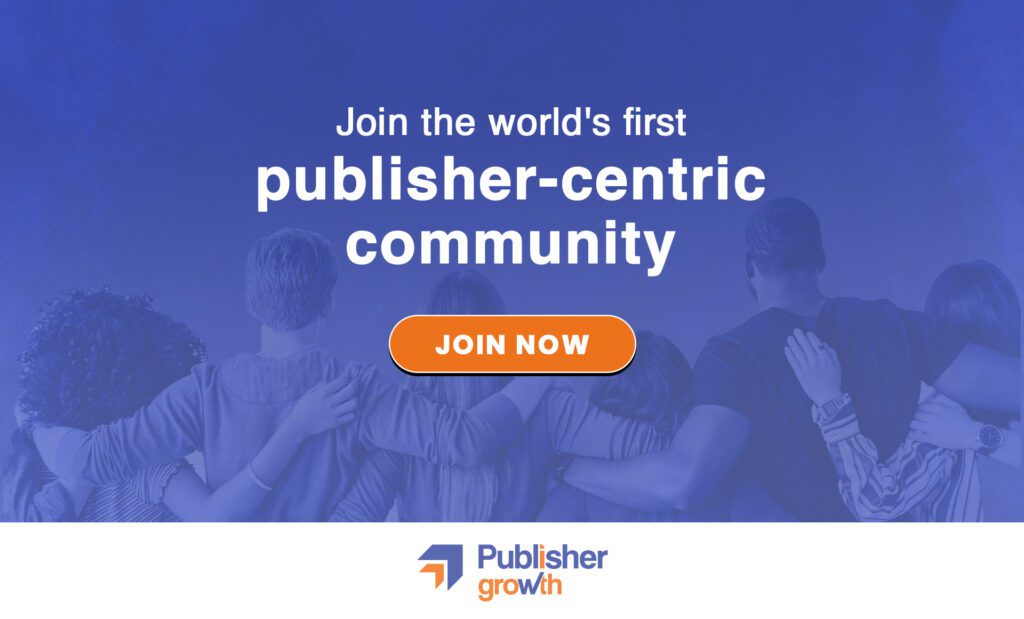 Features:
List of 200+ ad networks to monetize your site across all verticals.
Personalized site audit upon signing up on the platform that can increase your revenue.
Find all upcoming adtech conferences, webinars, and events in one place.
Stay informed with the latest adtech news across the globe.
Top 8 Best Video Ad Networks for Small Publishers
Here is a list of some of the best video ad networks that work with small publishers who have monthly traffic volumes in the range of 100,000 to1 million. Most big networks require a minimum of 20-30 million video impressions per month and are difficult to get through. Please, note that the number mentioned here is not an indication of the ranking of the video ad networks and is purely for aesthetics.
1) VDO.AI: Best Video Ad Network for Mid-Sized Publishers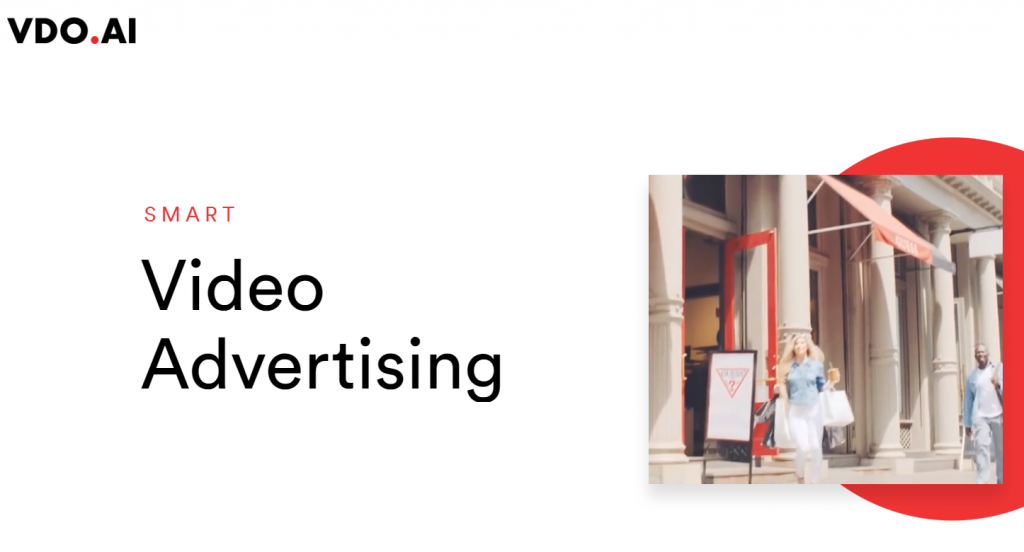 VDO.AI's native units are designed to be non-obtrusive and provide a seamless way for publishers to leverage the power of video. A lot of publishers see more revenue from a single VDO.AI unit compared to multiple banners and traditional native units. VDO.AI is headquartered in Mountain View, CA. With VDO.AI's native video widget, you can see an increment of almost 50% of your regular earnings on sites that are typically known to perform well with video ads. The setup usually takes less than a day to get started and go live once your site gets approved by the demand partners. Listed below are the benefits of joining VDO.AI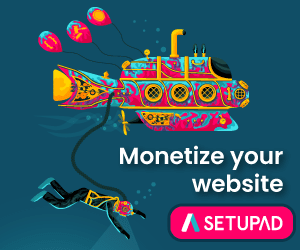 Easy integration using a single javascript

See an additional revenue of almost 50% of your regular earnings

One tag that sources the video demand from Google ADX, Appnexus, Sovrn, and other demand platforms.
Generate higher CPMs from native video ads

No player, video content, or ad integration separately. Everything comes bundled in a simple js tag.
2) SmartyAds: Best Video Ad SSP for Publishers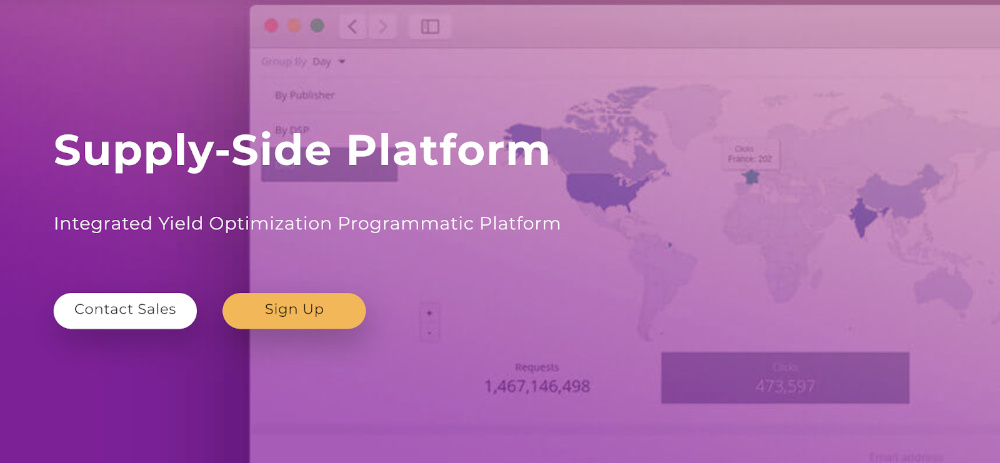 SmartyAds SSP is a fully-automated programmatic monetization platform that connects publishers to 9K+ advertisers and video networks. It supports cutting-edge video technologies, and enables publishers to monetize their traffic effectively using various impactful ad formats, including videos (rewarded, in-stream, native, interstitials, in-banner, mobile, reveal, playable). Being adapted to the needs of small and medium publishers, SmartyAds SSP offers access to the flexible programmatic deals, including open auctions, private auctions, programmatic direct and preferred deals. Tailored for multitude types of video ads, SmartyAds SSP growth publisher's yield 10x higher, maximizing CPM and fill rate altogether.
Key platform features:
Industry-best video ad formats. In-stream, outstream, interstitials, rewarded, native, reveal, playable, in-banner videos, mobile video ads and other advertising formats that don't require an installed video player on the website.

Header Bidding. Trade using pre-bidding, offer inventory to multiple ad exchanges at the same time before making calls to the ad server and maximize potential yield.

Publisher controls. Configurable floor price, select filters in categories and ads, allow ML algorithms to select only preferable and advantageous deals.

IOS and Android lightweight SDKs. SmartyAds SDKs hold great capacity for rendering all types of video creatives and support

mediation that makes managing partners easy.
Minimum Traffic: NA
Payment Cycle: The total earning is obtained during 60 days (NET 60 basis), with $50 min. limit on the

publisher's account.

CPM rates:

USD 10 to 20 for tier 1 traffic
3) Vertoz: Best Video Ad Network for Small Publishers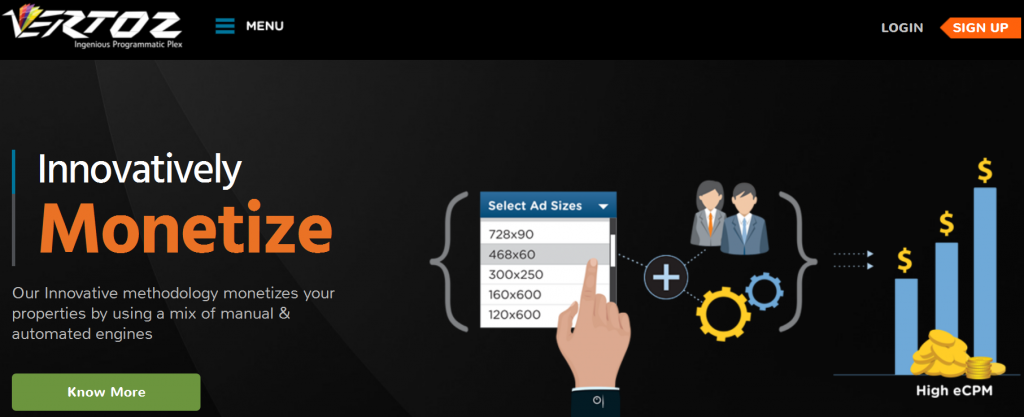 Vertoz works with multiple video networks and technologies like Spring serve, AOL, and other networks to offer small and mid-sized publishers video monetization solutions. It also has its header bidding wrapper which works with display ads. If you're a small to a mid-sized publisher and looking to run IBV, Instream video ads, Vertoz should be your choice. However, you need to talk to your account manager about the payment terms since most SSPs and networks pay in NET 45 or NET 60 days and you would probably be asked to partner with them on similar payment cycles.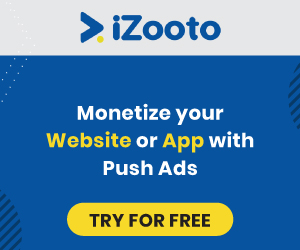 Minimum Traffic: 100,000 impressions for video (cooperate account manager)
Payment Cycle: NA
CPM Rates: $2 to $6 (depending on the player size)
However, you should note that a substantial volume of your requests should be coming from tier one countries.
4) Exoclick: Best Video Ad Network for Any Publisher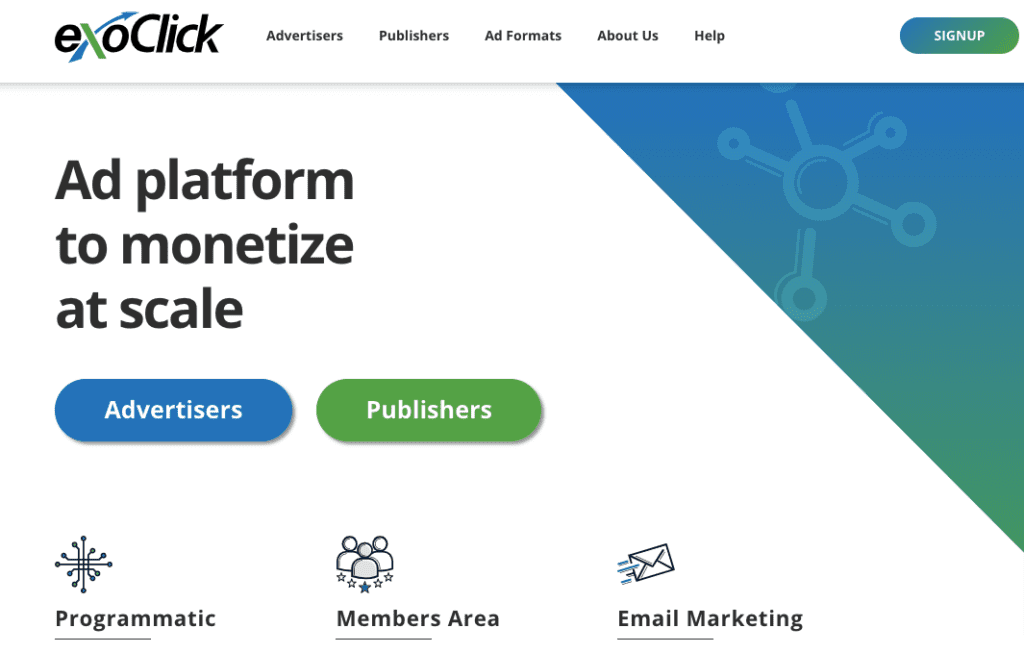 Exoclick is one of the pioneers of adult advertising and serves both advertisers and publishers all over the world with equal elan. It provides a number of ad formats to publishers like Display Banner, Instant Message, In-video ads, Direct Links, Text Ads, and more. The network has a good presence across US and EU and can effectively monetize your traffic if you can give them high volume. However, don't expect very high rates from in-video ads from Exoclick as the network most have lower rates.
Minimum Traffic: 1,000 impressions for video
Payment Cycle: NEt 30 days, Minimum $20
CPM Rates: Variable
5) Vdopia: Best Video Ad Network for App Publishers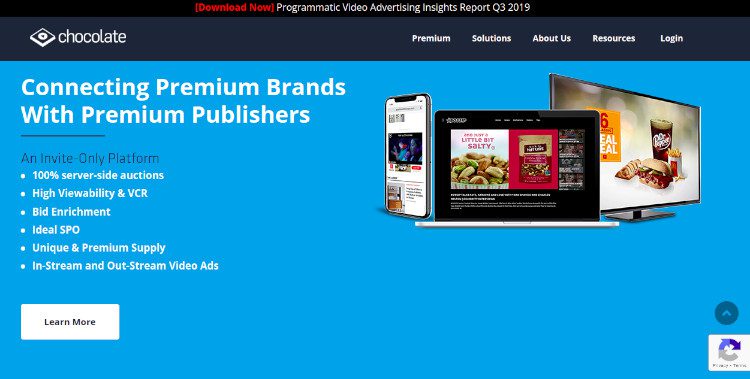 With clients like Coca-Cola, McDonald's, and P&G among other top-notch clients, it has made itself quite popular with the policy of developing a proprietary platform, that helps cater to video advertising, in a cost-effective and smooth way to both online publishers and mobile. It also recently earned the title of No.1 Video Ad Network in India by Comscore. It is so, that this platform is challenging Facebook and Google's position, leveraging their journey, from serving 95% customer base in India, to being the leading mobile advertising platform in the US. It promises an increase in yield, CPMs, and revenue, and has quite simple management and payouts. Not just that, it supports all the majorly preferred ad formats and gives you on a platter Rewarded video, Native, Full screen, and Pre-Roll.
6) AdoTube: Best Video Ad Network for Small Publishers
AdoTube, owned by Exponential, is an in-stream advertising specialist, that helps publishers increase their digital revenue. It maximizes branding opportunities and drives engagement with rich interactive ads. They provide an option to publishers to monetize their videos by using opt-in, lead generation ads that lay on top of the video in quite a non-intrusive manner. Other than pre-roll and post-roll banners, their highly preferred format is that of overlayed "roll-over" advertisements.
7) AdSense for Video: Best Video Ad Network for Small Publishers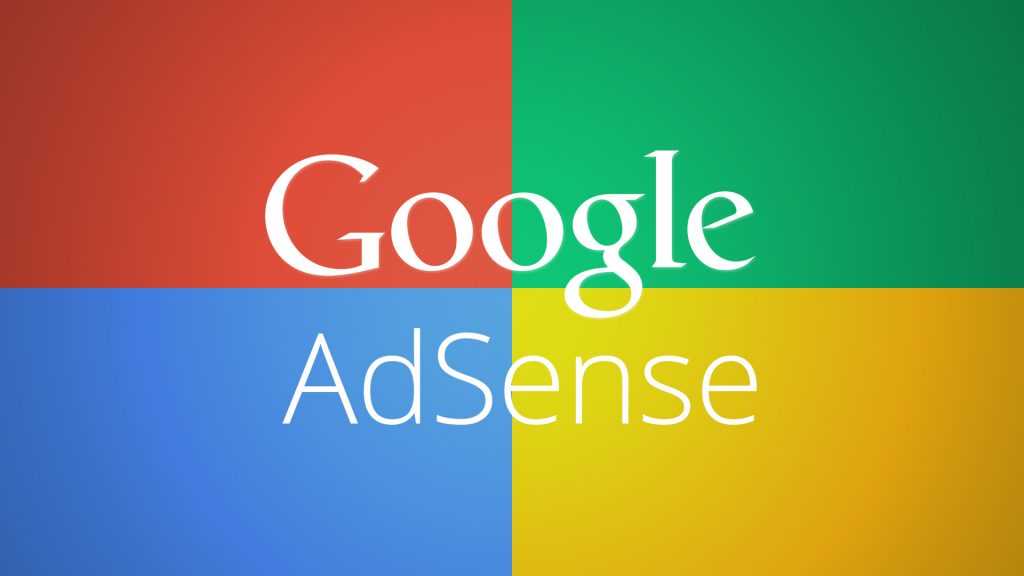 AdSense, run by Google, allows publishers in the Google Network of content sites to serve automatic text, image, video, or interactive media advertisements that are targeted to site content and audience. It has no minimum traffic requirement either but it requires the website to be fully launched with a good number of contents. Along with AdSense for content, it has a number of monetization solutions for publishers and it 'AdSense for video.' is one of them. However, setting up 'AdSense for video' would first require the implementation of a sample video player via IMA SDK for the AdSense team to analyze your technical expertise and see if you can run the same on your blog or not. Once approved, you can earn high CPM rates from AdSense for video (as high as $15 CPM for tier one traffic) which depends primarily on your niche and the video create types. We can help you with creating the required player and ad serving so that you can apply for AdSense for video. Do get in touch with me on skype.
Minimum Traffic: No fixed mentions but we believe it should be 10k views at least
Payment Cycle: $100,NET 21 days
CPM Rates: $10 to $20 (for quality tier one traffic)
8) Komoona: Best Video Ad Network for Small Publishers

Komoona is a popular publisher-side platform that helps website owners monetize their inventory at better rates by channeling the request through the highest prices demand channels. This would effectively increase the overall value of the CPM and you can earn higher rates. The company also provides an integrated outstream format by combining all the demand sources for outstream ads. Additionally, it provides a header bidding suite to premium publishers. The good thing about Komoona is they accept mid-sized and growing publishers who are looking to increase their ad revenue.
Minimum Traffic: 300,000 page views per month
Payment Cycle: NET 60 days, $20 Minimum Threshold
CPM Rates: $2 to $6 (depending on the quality of traffic)
Outstream opens additional monetization opportunities for publishers when compared with in-stream which requires coding the video player and serving cost. For small to mid-sized publishers, it makes more sense to use Outstream ad units or at least get started with these video ad formats and then gradually switch to in-stream video ads. If your site performs well with outstream, the chances of it performing well for instream is also high and thus you can make additional revenue from video ads. To start with instream, I would suggest "AdSense for video" since the CPM rates will be higher. If you're planning to start with outstream, Komoona can be a good choice to get started. However, if you don't have the required volume, Outstream.com can be a good option! Hope this article on best video ad networks for small publishers was helpful to our readers.
Our Recommended Tools for Publishers:
Looking to Increase your Ad Revenue:
Get in touch with me for a personalised consultation and increase your ad revenue across native, display, video (instream and outstream), in-app and other verticals. I also assist in customized DFP setup, header bidding, and content creation strategy. My skype id is:
ronniedey
. Feel free to connect!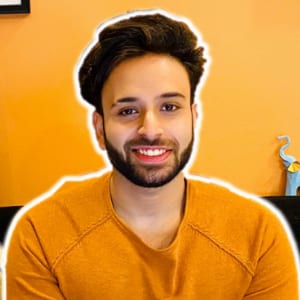 I and my team research various ad networks and can help you increase your overall ad revenue; so you could rake in more greenbacks with the best monetization platforms. Tap into the power of the online publishing business with me. I am just a mail away, so reach out to me if you want to scale up your website revenue. mail: [email protected]