Last updated on January 26th, 2023 at 04:27 pm
Digital advertisers and agencies spend billions every year on video advertising. The demand is growing as more marketers are adapting to video advertising. However, the supply is limited for video inventory as only a handful of publishers have their own video inventory for these in-stream or pre-roll video ad tags. This high demand has not only resulted in premium rates for publishers but also opened opportunities for outstream ads which can be placed at the heart of the editorial content and publishers can monetize that inventory without having any video content. Before we get started with our list of top 10 outstream video ad companies, let us take a detailed look at "what are outstream video ads?".
Table of Contents:: Summary
Hide
Publishergrowth: The Revenue Acceleration Platform for Publishers
Blognife is elated to announce the launch of Publisher Growth- a community of publishers that helps you actively accelerate your revenue. This platform assists publishers in growing their traffic and revenue. As publishers, you can share and read reviews of ad networks and hosting companies. You can connect with other publishers to build links for growth and monetization hacks and more. This platform will help you stay up to date with the advertising and publisher ecosystem.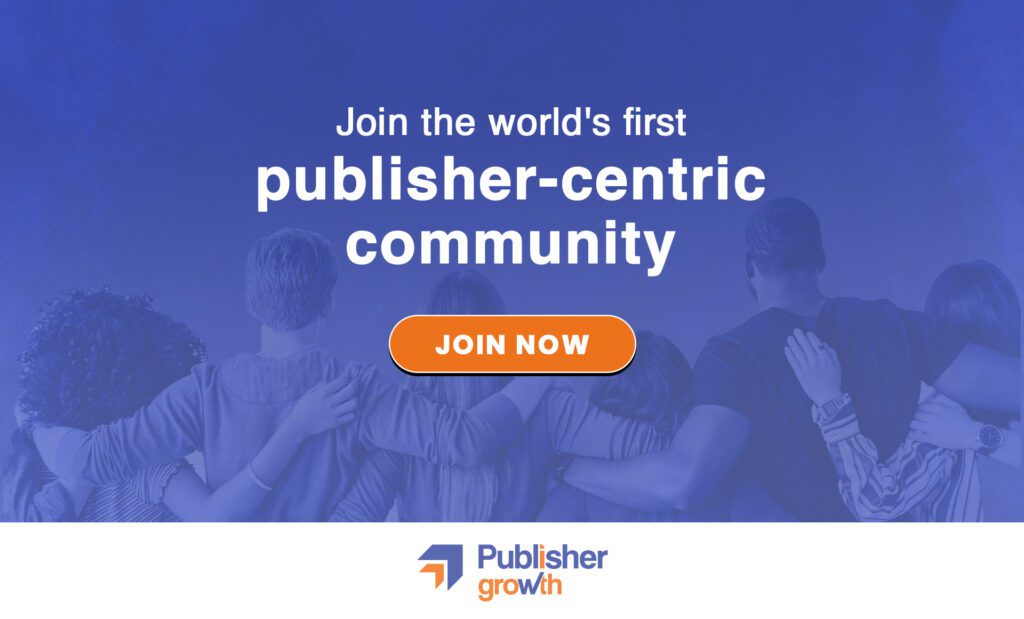 Features:
List of 200+ ad networks to monetize your site across all verticals.
Personalized site audit upon signing up on the platform that can increase your revenue.
Find all upcoming adtech conferences, webinars, and events in one place.
Stay informed with the latest adtech news across the globe.
What are Outstream Video Ads?
Outstream video is an ad format where the video ad doesn't require any video content to be served on the publisher's page. Publishers can select the location where they want to show the video and it opens once the user scrolls 50% of the section. Outstream videos can be muted and the sound can be initiated by the user, ensuring a healthy user experience.
eMarketer estimates that US digital video ad spending will reach $7.77 billion this year, up 33.8% year over year and representing 13.3% of total digital ad dollars. This has led to an increasing demand for outstream ad units and obviously, they've their own advantages too.
Benefits of using Outstream Video Ads
Advertisers and marketers have found value in outstream video ads. In fact, the viewability of the outstream ads is more than instream ads as recorded by Teads. tv- a pioneer in native video ad serving and also by Appnexus who recently launched its programmatic outstream video ad serving.
Since viewability is the primary metric for video ads, we can say that good and engaging video ads can perform better if served in an outstream format. In fact, many video ads blend perfectly with content and they can be served in this format for higher engagement. Also, it is difficult to hold the retention of the user on video content, so the outstream unit captures the entire attention and lets the user focus on reading the content. This is beneficial to both advertisers and publishers. Outstream ad units can be a lucrative addition to your overall video ad inventory and if you're looking for some networks to get started, here is our recommended list of top 10 reliable outstream video companies.
Top 10 Outstream Video Ad Companies of 2023
Listed below are the top outstream video ad networks and companies of 2023. While the list doesn't maintain a ranking order, we have mentioned specifically the ones which are worth a try. The revenue generated from these networks will depend on your user demographic since most of the campaigns are local and none of these networks has high global fills. 
1) Teads. tv: Top Native Outstream Video Company
Teads. tv is the leading native video ad platform working with top brands, agencies, and publishers across the UK, Europe, America, and parts of Asia. They provide native outstream video ads which are smooth and are tied to scroll behavior and activate only when readers scroll past them. They offer CPMs that can go as high as $20 on websites like Reuters and alike. In a world of ever-shrinking rates for banner ads, Teads is helping the publishers stay afloat. Thus, it finds the first mention in our list of outstream video companies of 2018.
Minimum Traffic Requirement for Teads:

While it is agreed that Teads is currently working with top publishers and news sites, they are also open to small news agencies and publishers. However, they take the brand value into consideration while approving websites. So, more than the traffic minimum, the cutoff is based on brand. A premium site with 500,000 monthly page views can be accepted.

CPM Rates for Teads Native video ads:

Since Teads only partners with premium sites, they can offer high CPMs to publishers which range from around $15.

Fill rates for Teads ads: You can expect a good fill rate of around 80% and above if a majority of your traffic is from the UK. The fill rate can gradually decrease as you move out of Europe, with the lowest rate for Asian traffic. Despite this, teads is one of the top outstream video ad networks.
2) Novoroll: Top Leading Outstream Video Company
NovoRoll helps publishers, SSPs, and ad networks better monetize their traffic by introducing high-paying, native, and interstitial out-stream video formats. It has solutions for both mobile and desktop. Novoroll's native in-content unit is placed at a predefined position in the editorial content and the format launches once the reader scrolls to that position. The ads are available for mobile web, Android, and iOS. It also offers interstitial units for mobile.
Minimum Traffic Requirement for Novoroll:

As all new ad networks are a little lenient on traffic minimums, we hope Novoroll is flexible while approving an account

CPM Rates for Novoroll:

Ideally, the CPM rates for mobile traffic vary and are based on conversions and view metrics. It can range from USD 1 to USD 5 or in fact higher on premium sites.

Fill Rates for Novoroll:

Novoroll can provide good fill rates for US traffic.
3) Altitude Digital: Top Programmatic Outstream Video Company
Altitude digital pioneers in programmatic and they recently launched the first programmatic video platform and named it Altitude Arena. With Altitude, publishers can expand their video monetization opportunity by using outstream units like Altitude In the picture, Altitude In content, and Altitude inside. These formats natively blend with the editorial content and keep the UX in mind while opening up additional monetization streams.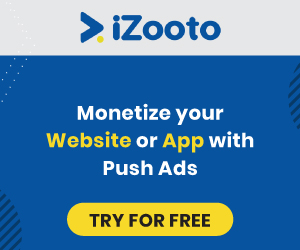 Minimum Traffic Requirement for Altitude: The technology is created for premium publishers and its self-serve video platform gives greater control and transparency in the hands of the publishers. There should be an expected cutoff of 10 million page views, as we think, anything less than that would be difficult for publishers to bear the cost of the technology.
CPM Rates for Altitude Digital:

Publishers can expect high CPM rates because the network cut is reduced, meaning more money in the pockets of the publishers. One should expect a CPM that would be 20% higher than the average market CPM of Outstream ads.

Fill Rates for Altitude Digital:

Publishers having tier 1 traffic can see good fill rates while those with international traffic can see lower values from this outstream video company.
4) AdSpruce: Top SSP Outstream Video Company
AdSpruce is one of the leading programmatic video advertising Supply Side platforms (SSP) on the mobile web dedicated to helping publishers maximize the value of their inventory through high-performance video ad formats and direct sales to brands and agencies. Their ad server can deliver video to more devices than anyone else. They own our whole technology stack enabling them to deliver industry-leading ad experiences, targeting, tracking, security, and ad spot controls to customers.
5) Adform: Top Outstream Video AdTech Company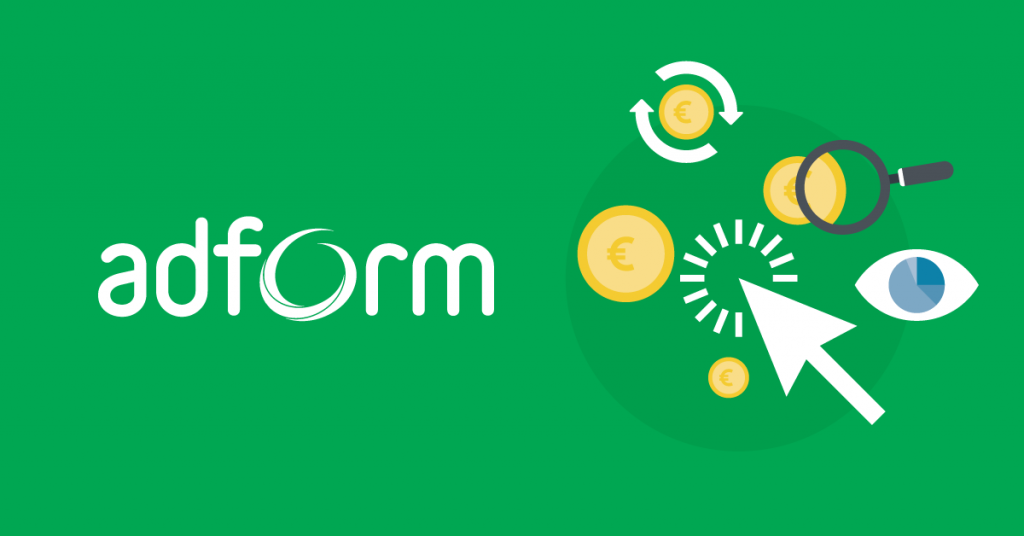 Adform is the full stack adtech platform for agencies, advertisers, and publishers. It comes with several solutions for publishers which includes a programmatic ad server, header bidding, supply-side platform, and more. Adform has its own outstream ad units which deliver higher engagement to users. Adform comes with 4 innovative outstream ad formats- responsive in-view, slice box, ad tabs, and video tabs. These formats are high viewable and interact with the user to deliver high value to both advertisers and publishers. It is definitely one of the top outstream video companies on our list.
Minimum Traffic Requirement for Adform:

Only premium publishers with a high volume of page views are eligible for Adform's outstream video ad units.

CPM Rates for Adform:

Adform can provide high CPM rates of $10 and above for its innovative ad units.

Fill Rates for Adform:

Expect a guaranteed fill rate for your US traffic and international traffic through its network of ad exchanges.
6) Outstream: Top Outstream Video Platform
Outstream.com is the leading outstream video platform for publishers offering different ad formats with high fill rates and CPMs. With digital video ad spending increasing at tremendous rates, Outstream.com is the natural choice for thousands of publishers to tap into video advertising without producing video content. Outstream offers various ad formats like native, slide-in, interstitial, and bottom. It is one of the recommended outstream video companies for publishers with relatively low traffic volume.
Minimum Traffic Requirement for Outstream:

Outstream, currently in its launch phase is accepting publishers with no minimum traffic volume. So, if you're a new publisher with good tier 1 traffic, go ahead and signup with Outstream.

CPM Rates for Outstream:

Outstream averages $4-$6 net CPMs for its publishers.

Fill Rates for Outstream:

Expect a good fill rate if you've US traffic (close to 50%).
7) Giantmedia: Top Outstream Video Monetization Company
Monetize your editorial space through Giantmedia's proprietary ad units that are customized to look and feel native to your site and are placement agnostic. They are implemented through one, simple ad tag and are populated with high-quality content that is contextually relevant. There are no forced views and the ad only plays when in view reinforcing a better user experience. Giant media works with Fortune 1000 companies, propelling growth for publishers and helping advertisers with measurable metrics and ROI.
CPM Rates for Giantmedia:

Expect strong CPMs on high-quality websites.

Fill Rates for Giantmedia:

US traffic will get good fill rates. Also, the fill rates will vary based on the availability of campaigns.
8) Sovrn: Top Outstream Video Ad Network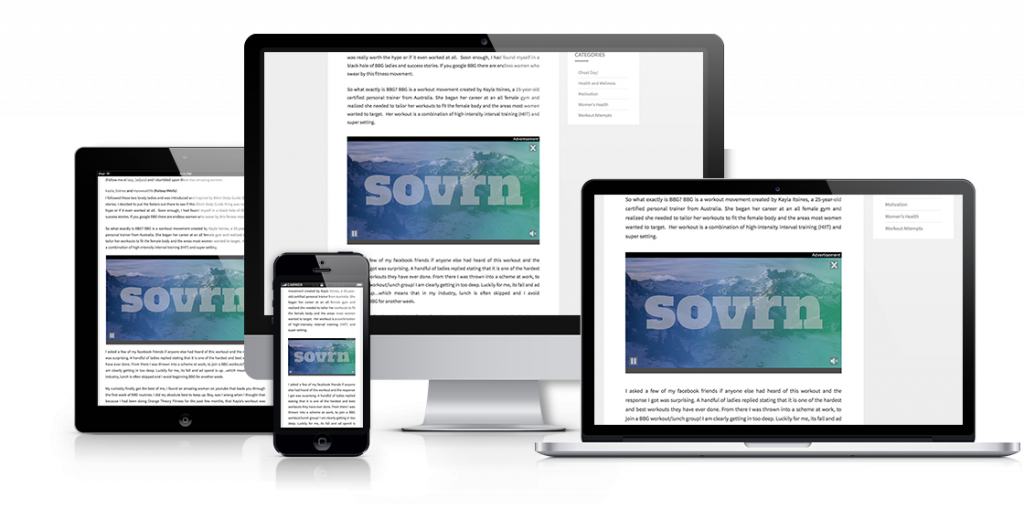 Sovrn, formerly Lijit is a popular name in the adtech ecosystem. They have more than 80,000 small and large publishers under its banner. Sovrn provides several tools to its publishers and helps them monetize tier 1 and US traffic with the option to set up passback tags for the remnant inventory. If you're getting started, Sovrn can be one of the outstream video ad networks to try!
Our videos only play when they are at least 50% viewable. Unlike other outstream video ads, the sound is activated only when readers hover over the video on a desktop and tap the video on mobile. Readers can also pause the video if desired. There are no more annoying videos ruining their experience on your site.
Minimum Traffic Requirement for Sovrn:

Publishers are required to have a good percentage of tier 1 traffic. You should have at least 60% of your total traffic coming from the US, UK, and Canada.

CPM Rates for Sovrn:

Outstream video ads from Sovrn can give you good CPM rates. The rates are typically 3-4 times that of your banner ads. So, you will be getting anywhere around $3-$5 per 1000 impressions.

Fill Rates for Sovrn ads:

The fill rates depend on the niche and the traffic percentage. You can expect a fill rate of around 30% or more with Sovrn. Since there are not many ad exchanges supporting outstream ads, expect fill rates to be below if you've international traffic.
Experiment with these outstream video ad networks and chose the one that works for your traffic. We hope the new Outstream ad format will bring you additional revenue.
9) Komoona: Top Machine-Learning Outstream Video Network
Komoona lately started offering its video outstream units to its publisher base. The network uses machine learning to route the publisher's inventory through the exchange which is bidding the highest for the inventory and thus enabling publishers to earn high rates for their impressions. Their outstream video unit is a plug and plays javascript code that has access to some of the highest demands and thus offers superior monetization.
Minimum Traffic Requirement for Komoona:

Publishers are required to have a good percentage of tier 1 traffic. You should have 300k page views per month.

CPM Rates for Komoona:

The CPM rates can vary anywhere from $5 to $10 and depends mainly on the traffic and audience targeting.

Fill Rates for Komoona video ads:

Niche and geo-specific, but publishers can still expect fills to be around 30-40% for tier 1 traffic and 10-20% for www traffic.
Outstream forms an additional monetization source for publishers who have a good volume of tier one traffic. There are a lot of DSPs, Trading Desks, and networks that have requirements for Outstream video demand which you might want to monetize. Go ahead, sign up with these networks and see which one fits the best for your website. Keep visiting Blognife for more engaging posts!
feature image: altitudedigital.com
Our Recommended Tools for Publishers:
Looking to Increase your Ad Revenue:
Get in touch with me for a personalised consultation and increase your ad revenue across native, display, video (instream and outstream), in-app and other verticals. I also assist in customized DFP setup, header bidding, and content creation strategy. My skype id is:
ronniedey
. Feel free to connect!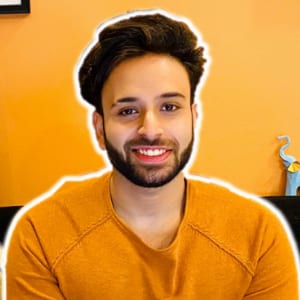 I and my team research various ad networks and can help you increase your overall ad revenue; so you could rake in more greenbacks with the best monetization platforms. Tap into the power of the online publishing business with me. I am just a mail away, so reach out to me if you want to scale up your website revenue. mail: [email protected]