Last updated on January 26th, 2023 at 04:20 pm
The demand for video ads is on the rise. In the US, there has been a significant rise in ads spent on video advertising as brands find it more effective in sharing their messages through video ads. Additionally, most of the brands have their advertising budget for TV ads which they are slowly bringing to online platforms in YouTube. However, it seems YouTube's inventory is not enough to meet the requirements of the brands and they are looking to target additional websites. This has led to an increased demand for in-stream video ads and publishers are making good money from these ad formats. In this article, we will discuss the top 10 best video ad networks in India which can help Indian bloggers and publishers earn incremental ad revenue through video ad serving.
Table of Contents:: Summary
Hide
Publishergrowth: The Revenue Acceleration Platform for Publishers
Blognife is elated to announce the launch of Publisher Growth- a community of publishers that helps you actively accelerate your revenue. This platform assists publishers in growing their traffic and revenue. As publishers, you can share and read reviews of ad networks and hosting companies. You can connect with other publishers to build links for growth and monetization hacks and more. This platform will help you stay up to date with the advertising and publisher ecosystem.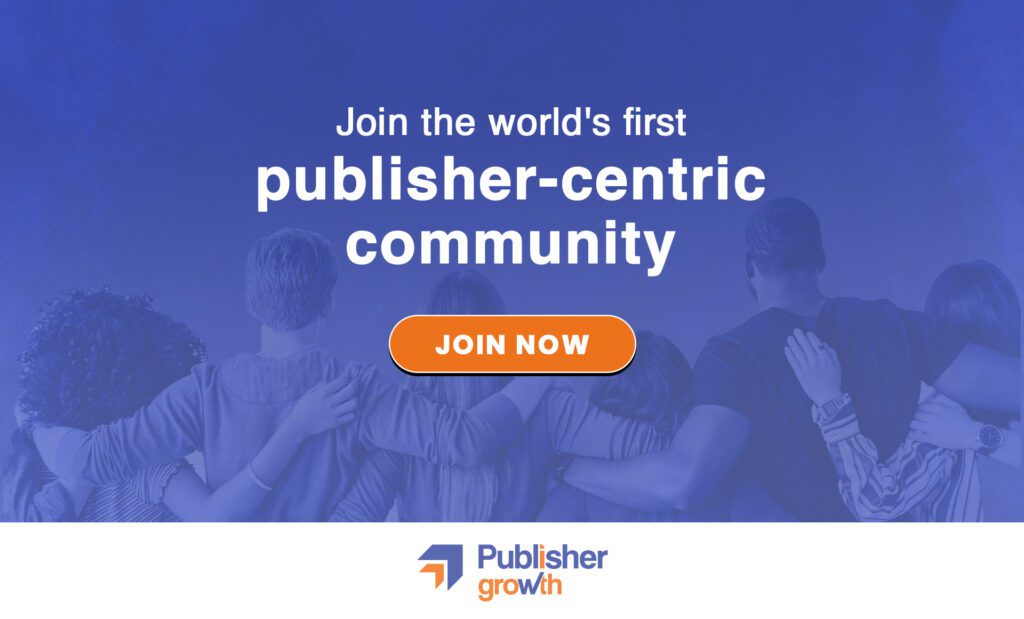 Features:
List of 200+ ad networks to monetize your site across all verticals.
Personalized site audit upon signing up on the platform that can increase your revenue.
Find all upcoming adtech conferences, webinars, and events in one place.
Stay informed with the latest adtech news across the globe.
Benefits of Video Ads for Publishers
Video can bring others, perhaps unexpected, advantages for publishers. Video advertising, for example, is five times more engaging than banner ads. This means publishers can earn bigger rewards for their video inventory and can make more money from it. Yet more than 70% of publishers still do not offer video content, costing them a huge stream of revenue. Between the benefits and lost revenue, publishers will not be able to grow their audience without a strategic video offering.
A Big Benefit: More Time Spent On Site:

Video is high-impact and more immersive and engaging than text or static images. However, more importantly, digital video is inherently mobile – as are people. The time people spent on their mobile devices

increased 117%

in 2015 compared to 2014, and the latest estimates predict that video will account for 70% of all mobile traffic by 2021. Our mobile screens are also getting bigger and displaying at higher resolutions while data speeds are getting faster. Together, these factors are combined to create the most sophisticated mobile video experience to date.
Dynamic Brand Personality:

Text is literally and figuratively one-dimensional when it comes to establishing and cultivating brand personality. Visuals certainly add another layer of engagement, but the video can really bring a publisher's site alive and also

in establishing a loyal following and sustained viewership.
Top 10 Best Video Ad Networks in India
Let us take a look at these best video ad networks that can help Indian publishers monetize their ad inventory. These video ad networks provide a mix of instream video ads and outstream video ads. The rates for instream are generally higher and the availability is more global when compared with outstream formats.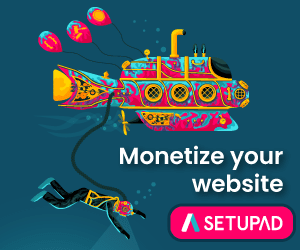 1) VDO.AI (Blognife Recommended)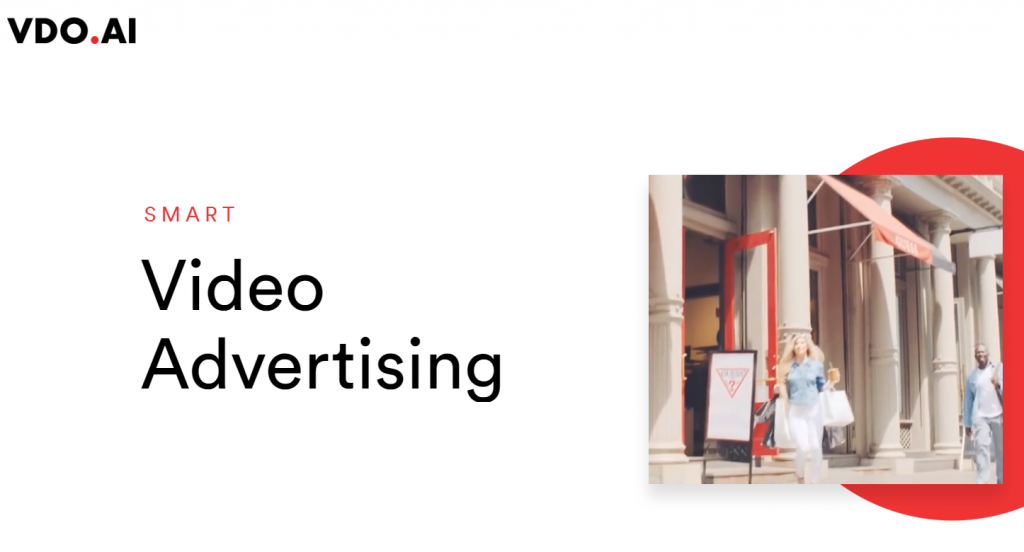 VDO.AI's native units are designed to be non-obtrusive and provide a seamless way for publishers to leverage the power of video. A lot of publishers see more revenue from a single VDO.AI unit compared to multiple banners and traditional native units. VDO.AI is headquartered in Mountain View, CA. With VDO.AI's native video widget, you can see an increment of almost 50% of your regular earnings on sites that are typically known to perform well with video ads. The setup usually takes less than a day to get started and goes live once your site gets approved by the demand partners. Listed below are the benefits of joining VDO.AI
Easy integration using a single javascript

See an additional revenue of almost 50% of your regular earnings

One tag that sources the video demand is from Google ADX, Appnexus, Sovrn, and other demand platforms.

Generate higher CPMs from native video ads

No player, video content, or ad integration separately. Everything comes bundled in a simple js tag.
2) Zinc by Zedo: Best Native Video Ad Network in India
Zinc is the native video platform developed by Zedo. It offers outstream video ads to a number of publishers across its network. Zinc's native In-Article video ads open slowly, fit perfectly into a news article, and auto-adjusts to the width of the article. It is designed to be a polite and non-intrusive unit with a click-through rate of 2.5%. It has a viewability index of 80% which is much above the industry average of 50%. Zinc has direct tie-ups with advertisers in India and hence it can be a lucrative network for Indian publishers.

Formats:

Outstream video ads

Minimum Traffic Requirement:

1,00,000 page views approx

CPM Rates:

$3 and above

Top Geos:

US, India

Payment Terms:

Please contact support at

[email protected]

Addition Info:

High-paying

outstream ads for Indian

traffic
3) ADSENSE FOR VIDEO: Best Monetization Video Ad Network in India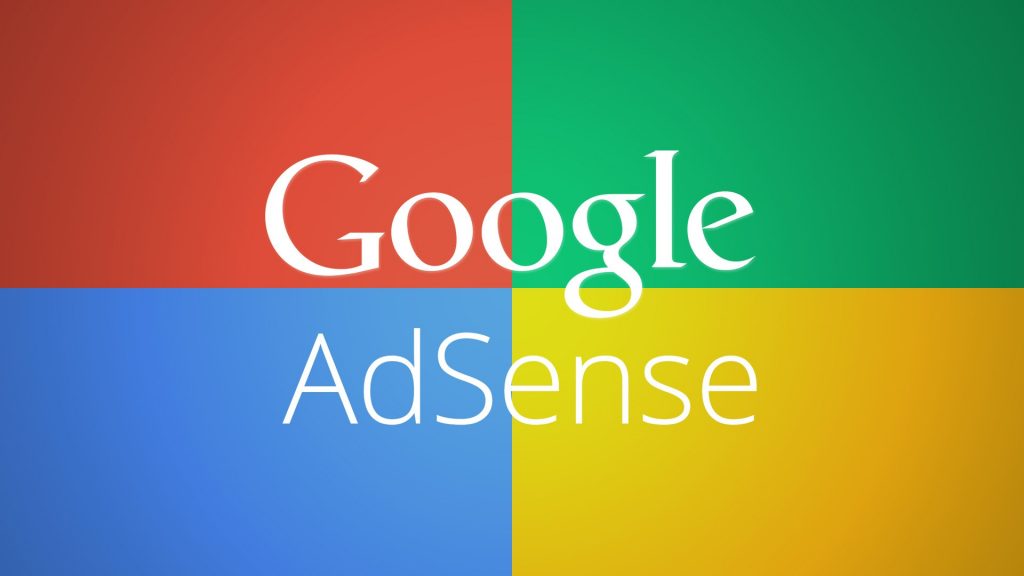 Most publishers who are using AdSense also have the option to monetize their website with "AdSense for video" ads. However, you need to integrate your player with a demo ad and apply for the same to get started. This might be a little technical. The approval process do take time, but once approved you can use DFP to run video line items and monetize it.
Formats:

In-stream video ads

Minimum Traffic Requirement:

NA

CPM Rates:

$3-$10

Top Geos:

US, Global

Payment Terms:

NET 21 days, $100 minimum

Revenue Share:

68% to Publishers

Additional Info:

Google IMA SDK and video player integration required for sign up
4) GOOGLE ADX: Best Video Ad Network Exchange in India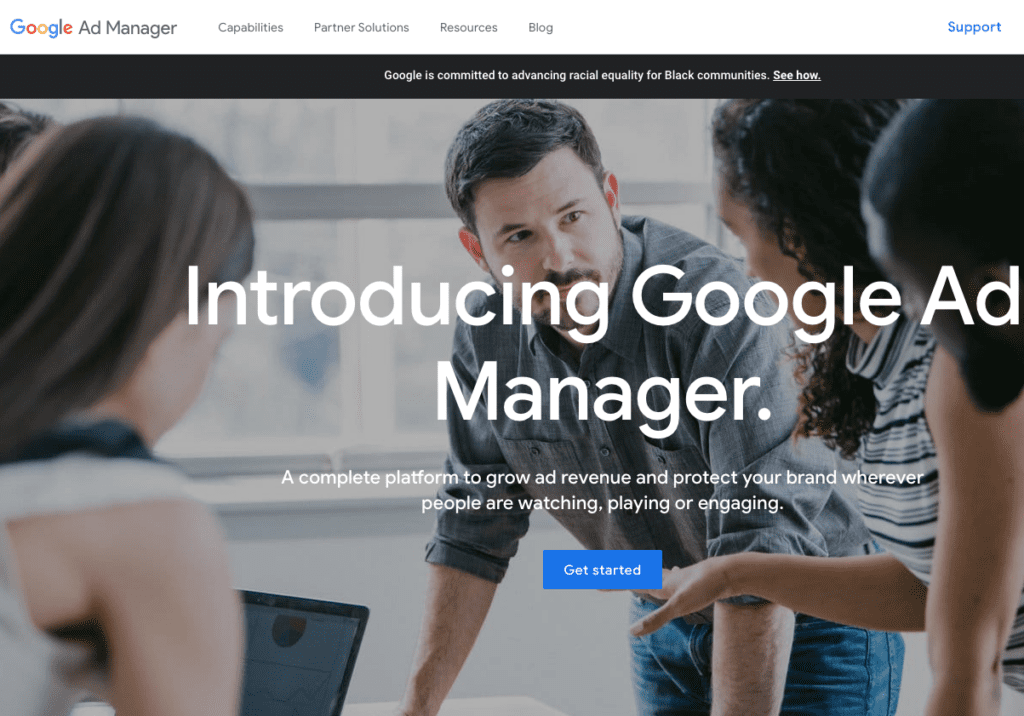 We have seen Ad Exchange videos perform well on certain sites. At Blognife, we get close to 70% fill rates for video ads and have a consistent CPM of USD 12 and above. The video CPMs depend enormously on the quality traffic and the optimization is handled by Google. So, it is very difficult to say the CPM rates for your traffic and site, however, the rates are generally good for tier one.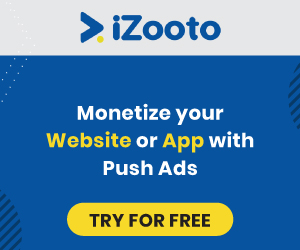 Formats:

In-stream video ads, Outstream video ads

Minimum Traffic Requirement:

300,000 page views per month

CPM Rates:

$3 to $20

Top Geos:

US, Global

Payment Terms:

NET 30 days, $100 minimum

Revenue Share:

80% to Publishers (plus Certified Partner's share)

Additional Info:

You need to set up your own video player or you can use custom players provided by certified partners
5) KOMLI: Best Video Ad Network for Publishers in India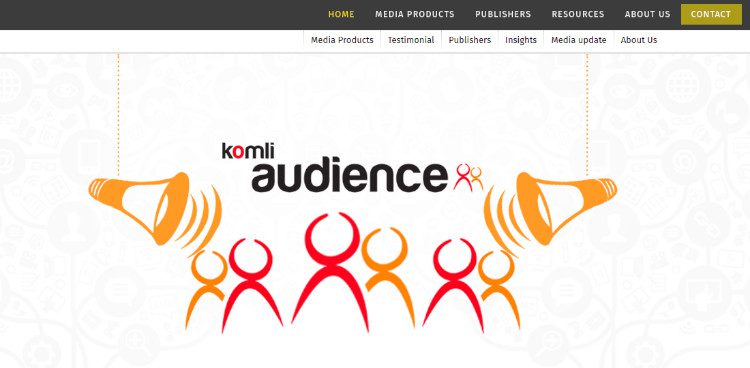 Komli is known to provide video ad solutions to publishers. However, we do have limited information regarding this and looking forward to having your input on the same if you've used them.
Formats:

Vertical video ads

Minimum Traffic Requirement:

1 million and above

CPM Rates:

$3 and above

Top Geos:

South Asia

Payment Terms:

NA

Additional Info:

Komli is one of the top video ad networks in South Asia and reaches to more than 300 million viewers every month.
6) TRIBAL FUSION aka Exponential: Best Popular Video Ad Network in India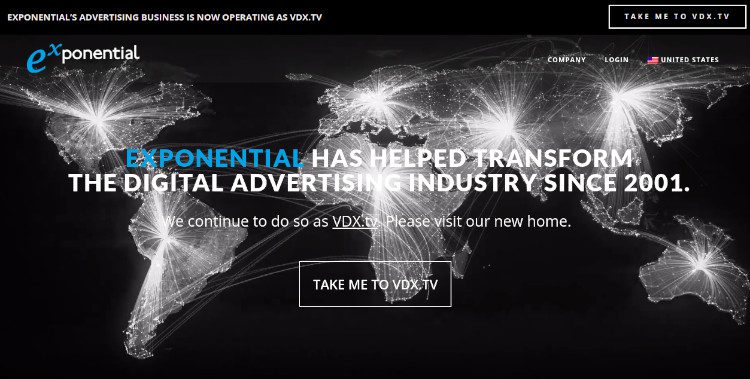 Tribal Fusion is one of the popular ad networks which serves in-stream video ads from its partners and re-seller networks. I would suggest them only if you have a good volume of tier one traffic and getting an entry to Google ADX seems difficult.
Video Formats:

In-stream video ads

Minimum Traffic Requirement:

1 million and above

CPM Rates:

$5 and above

Top Geos:

US, India, Tier 1

Payment Terms:

NET 45 days, Minimum threshold $50

Revenue Share:

55% to publishers

Additional Info:

It is one of the best ad networks for a video providing high CPMs to publishers due to direct campaigns.
7) TYROO: Best Online Video Ad Network in India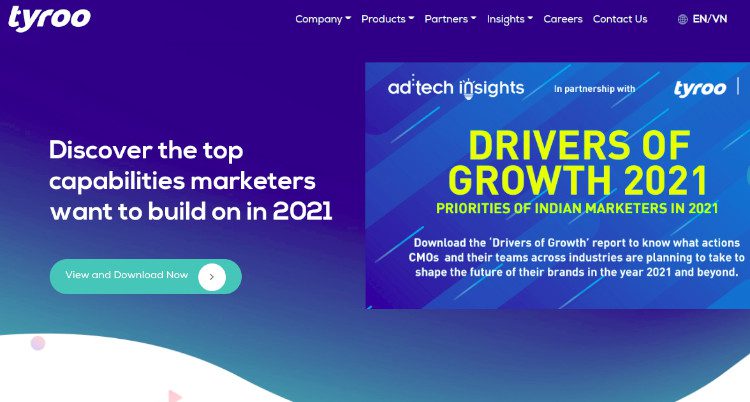 Tyroo has been one of the original pioneers of online advertising in India. They do have a host of video solutions that are mostly geared towards brand awareness and campaign awareness.
Video Formats:

Vertical in-stream video ads for the app, Discover wall, carousel format

Minimum Traffic Requirement:

300k views

CPM Rates:

USD 3 and above

Top Geos:

India, South Asia

Payment Terms:

NA
8) VDOPIA now Chocolate Platform: Best Global Video Ad Network in India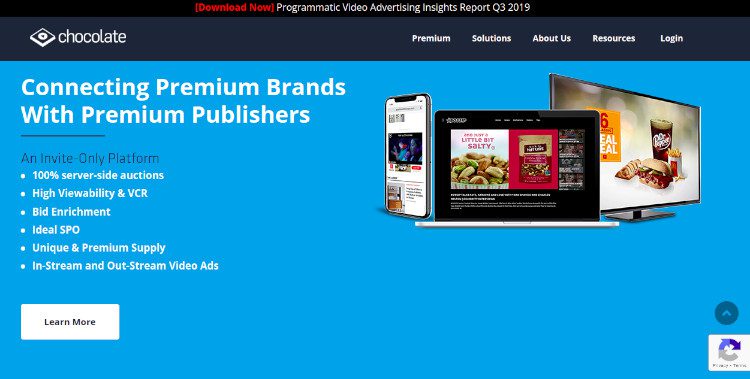 Vdopia has been a known video ad network with offices around India and across the globe. The network specializes in mobile video formats and can offer better monetization opportunities for Indian publishers since most of the traffic in India is from mobile. The brand is currently renamed to the Chocolate platform.
Video Formats:

Pre-roll, Fullscreen, Native-in view, native

Minimum Traffic Requirement:

500k views

CPM Rates:

$3 and above

Top Geos:

Global

Payment Terms:

NET 60 days
9) XAPADS: Best Programmatic Video Ad Network in India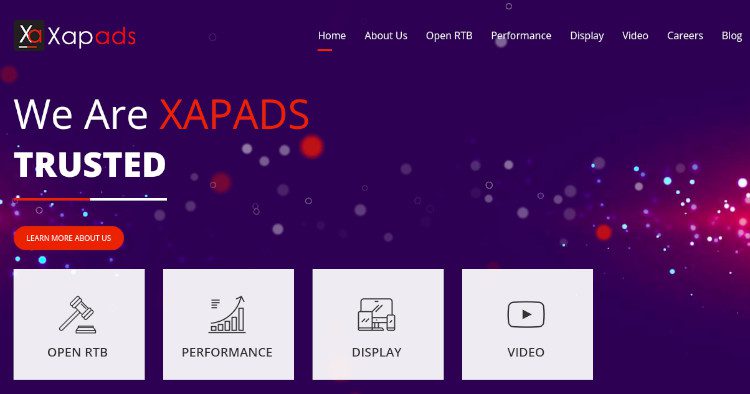 Xapads has tie-ups with several video ad networks and partners and is looking for tier-one video supply. However, they don't work with Indian traffic since they don't have advertisers across their network who are looking to buy video ads on an impression basis.
Video Formats:

Pre-roll, native, in-banner

Minimum Traffic Requirement:

500k views

CPM Rates:

$5 and above

Top Geos:

Tier 1

Payment Terms:

NET 35 days, Minimum: $50

Additional Info:

Xapads doesn't have much video demand for Indian traffic
10) VERTOZ: Best Video AdTech Company in India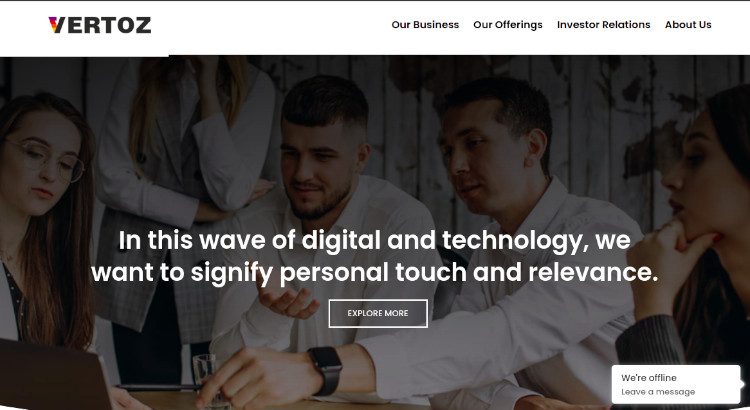 Vertoz too has re-seller seats across several video ad exchanges and has direct tie-ups. You can use their in-banner video ad units for monetization if you have good traffic coming from the US. Additionally, they also offer in-stream and outstream video ad solutions for Indian publishers with worldwide traffic.
Video Formats:

In-stream, in-banner

Minimum Traffic Requirement:

300k views

CPM Rates:

$5 and above

Top Geos:

Tier 1

Payment Terms:

NET 30 days, Minimum: $50
The adtech landscape in India is still new and there aren't many companies which are developing technologies for superior ad monetization for publishers and ROI benefits for advertisers. On top, video is emerging marketing and thus most publishers have to rely either on AdSense or ADX if they are looking to monetize their Indian traffic. However, if you're willing to monetize your worldwide and tier one traffic, there are quite a few ad networks and DSPs who buy video ad impressions at good rates. If you'd live to suggest anything and make our article on top 10 video ad networks in India more informative, we welcome your endeavor.
Our Recommended Tools for Publishers:
Looking to Increase your Ad Revenue:
Get in touch with me for a personalised consultation and increase your ad revenue across native, display, video (instream and outstream), in-app and other verticals. I also assist in customized DFP setup, header bidding, and content creation strategy. My skype id is:
ronniedey
. Feel free to connect!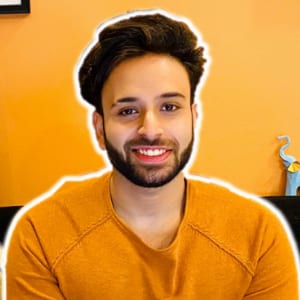 I and my team research various ad networks and can help you increase your overall ad revenue; so you could rake in more greenbacks with the best monetization platforms. Tap into the power of the online publishing business with me. I am just a mail away, so reach out to me if you want to scale up your website revenue. mail: [email protected]