Last updated on January 26th, 2023 at 04:46 pm
An online advertising network or ad network is a company that connects advertisers to websites that want to host advertisements. The key function of an ad network is an aggregation of ad space supply from publishers and matching it with advertiser demand. Taking into consideration all the possible factors, there are the top 21 video ad networks of 2018 that publishers can make use of to monetize their video ad inventory.
Table of Contents:: Summary
Hide
Publishergrowth: The Revenue Acceleration Platform for Publishers
Blognife is elated to announce the launch of Publisher Growth- a community of publishers that helps you actively accelerate your revenue. This platform assists publishers in growing their traffic and revenue. As publishers, you can share and read reviews of ad networks and hosting companies. You can connect with other publishers to build links for growth and monetization hacks and more. This platform will help you stay up to date with the advertising and publisher ecosystem.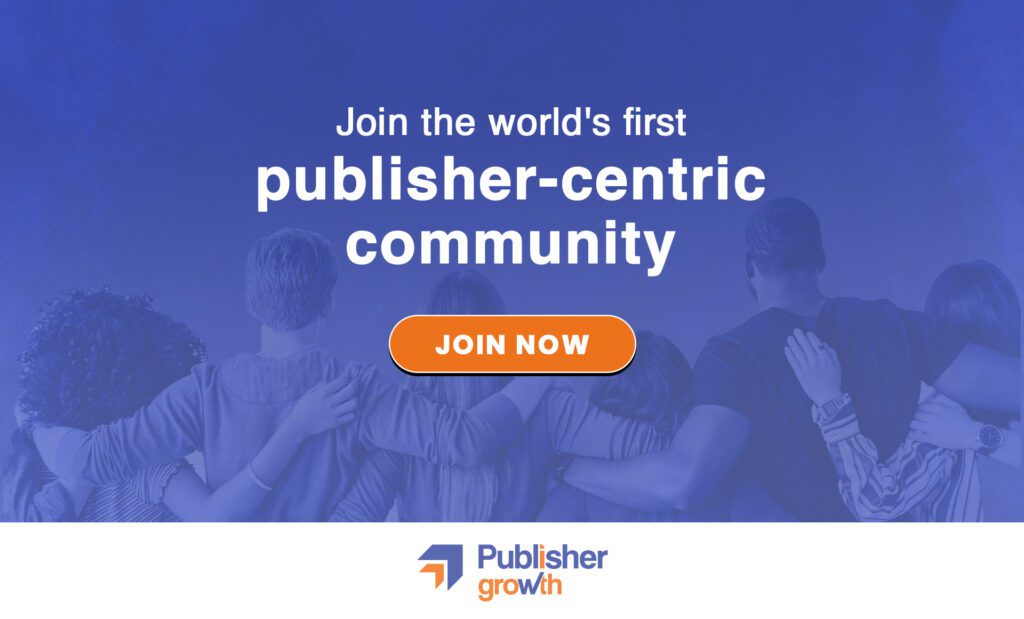 Features:
List of 200+ ad networks to monetize your site across all verticals.
Personalized site audit upon signing up on the platform that can increase your revenue.
Find all upcoming adtech conferences, webinars, and events in one place.
Stay informed with the latest adtech news across the globe.
As a note, the programmatic video ad industry is going to grow consistently and we've seen a surge in the demand for video ads in the year 2018. Since the video ad inventory on publisher sites is limited, this has resulted in high CPM rates for video advertising, especially for the US-centric audience. Some of the networks that have really outperformed in this domain include Google ADX, Teads, Appnexus and more. We are looking forward to more adtech companies who are going to come up with programmatic solutions in the video ad industry.
VDO.AI: Best Native Video Ad Network (Blognife Recommended)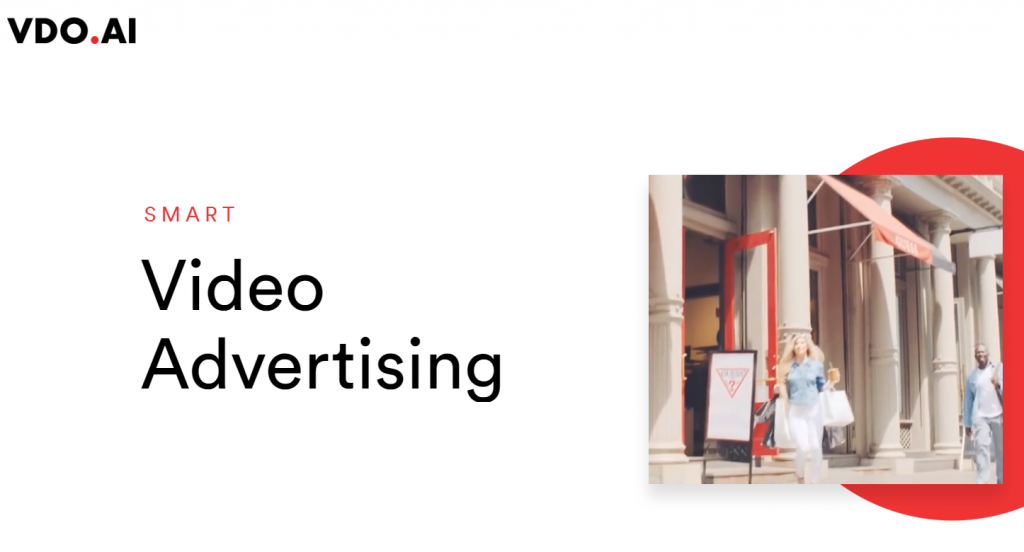 VDO.AI's native units are designed to be non-obtrusive and provide a seamless way for publishers to leverage the power of video. A lot of publishers see more revenue from a single VDO.AI unit compared to multiple banners and traditional native units. VDO.AI is headquartered in Mountain View, CA. With VDO.AI's native video widget, you can see an increment of almost 50% of your regular earnings on sites which are typically known to perform well with video ads. The setup usually takes less than a day to get started and goes live once your site gets approved by the demand partners. Listed below are the benefits of joining VDO.AI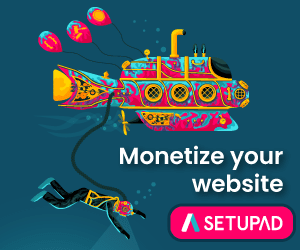 Easy integration using a single javascript

See an additional revenue of almost 50% of your regular earnings

One tag that sources the video demand is Google ADX, Appnexus, Sovrn, and other demand platforms.
Generate higher CPMs from native video ads

No player, video content or ad integration separately. Everything comes bundled in a simple js tag.
Bright Roll: Best Programmatic Video Ad Network
Programmatic advertising can help you make the most of your digital ad dollars. Whether you're looking to reach the right users or just need access to premium inventory, a partnership with BrightRoll can help. BrightRoll can certainly help you to reach the right audience and boost your ROI. Brightroll can give you high CPMs for US traffic and tier one traffic.
Year of operation- 2006
Services offer- BrightRoll DSP, BrightRoll Exchange
Clients- Skype, Activision, Lexus, Ford
Contact details-

[email protected]

CPM Rates- High CPMs $10 and more for tier 1 traffic
Yume: Best Digital Video Ad Network
YuMe is a provider of digital video brand advertising solutions that drives inventory monetization and enables advertisers to reach targeted audiences across a wide range of internet-connected devices. Yume is primarily focused on video advertising in the in-app segment and also in the mobile-web segment. Their advertiser base is more targeted towards mobile traffic and thus publishers can monetize their mobile-web traffic with Yume video ads. While fill rates can still be a concern with Yume.
Year of Operation- 2004
Clients- Samsung, Menlo, Intel etc.
Contact Details- (212) 929-7470
CPM Rates: $5 and above for targeted geos
Teads: Best Outstream Video Ad Network
Teads, founded in 2011, is the inventor of outstream video and the number 1 video advertising marketplace in the world. Ted's native video advertising solutions encompass a series of formats inserted deep into media content. The network has a strong presence in the entire European region with a strong base of quality advertisers who are mostly brands. We highly recommend Teads if you have good European traffic and a quality website. Teads is certainly one of the best video ad networks of 2018.
Year of Operation- 2005
Clients- HSBC, Bank of China etc.
Contact Details- (646) 560-8900
CPM Rates- High CPM Rates of around $20
SET
SET Media is a video technology company that connects brand advertisers with their audiences through high quality, targeted, and brand safe campaigns at scale.
Year of Operation- 2007
Clients- Crosslink Capital, Highland Capital etc.
Contact Details- 617-571-9560
Genesis Media: Best Quality Video Content Ad Network
Genesis is the only video solution that uses real-time analytics to create viewable ad opportunities within quality content. Genesis uses proprietary attention data to optimize video opportunities for the most engaging pages, and adaptive formats to find the best video format in real-time for each page.
Year of Operation- 2011
Clients- Samstella, Ocean Group etc
Contact Details- 646-350-4418
Undertone: Best Digital Video Ad Company
Undertone is a digital advertising company that sits at the intersection of media, creativity and technology. We develop immersive video, high impact and display ad units that enable brands to engage consumers beyond the confines of traditional banner ads. Undertone provides high CPMs but is highly campaign and country-specific.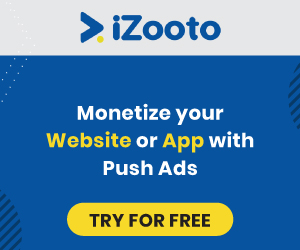 Year of Operation- 2002
Clients- JMI Equity etc
Contact Details- 646-393-3921
Rocket Fuel: Best Video Ad Media Buying Platform
Rocket Fuel is a programmatic media-buying platform developing artificial intelligence to improve marketing ROI in digital media across web, mobile, video, and social channels. It has been in the industry for some time and has been helping publishers monetize their ad inventory at premium rates.
Year of Operation- 2008
Clients- Comerica Bank, Labrador Ventures
Contact Details -650-595-1300
Kargo: Best Mobile Video Ad Network
Kargo is the leader in mobile brand advertising. Bringing together creativity, technology, and quality, Kargo empowers advertisers to break convention and build connections with consumers on the most important screen today—the phone.
Year of Operation- 2003
Clients- McDonald's, Target, T-Mobile etc
Contact Details – (212)979-9000
Coull.com: Best Video Ad Technology Network
Coull is an advertising technology company that aims to add value to any video. Coull does this through the OverStream Suite – a selection of video overlay advertising formats. They have an array of ad formats which can further increase your video ad revenue and integrates well with existing video monetization partners. It is one of our recommended video ad networks in the list of best video ad networks of 2018.
Year of Operation- 2008
Clients- The Frasers And the Greathouses etc
Contact Details – [email protected]
Adconion: Best Innovative Video Ad Network
Adconian Media Group provides customized solutions and innovative products delivered across multiple screens on a single platform.
Year of Operation- 2005
Clients- Index, Wellington Partners etc
Contact Details- (310) 382-5500
Vungle: Best In-App Video Ad Network
Vungle is the leading in-app video platform for performance marketers. Its mission is to deliver the highest value to users through engaging video ads. Vungle is a mobile-first video ad network helping app developers monetize their apps through impactful video ads.
Year of Operation- 2011
Clients- Crosslink Capital, GV etc
Contact Details- 415-963-9227
Mass2: Best Award-Winning Video Ad Network
Yashi is an award-winning online advertising location focused video advertising platform, launched in 2007 by Jay Gould and Caitlin Gould. Currently, it is named Mass2 and has partnered with Google AdX, Tremor video and other networks to provide yield optimization for publishers.
Year of Operation- 2007
Clients- PNC Bank, Silicon Valley Bank etc
Contact Details- 800-979-1262
Adcolony: Best Mobile Video Ad Company
AdColony is a mobile video advertising company whose proprietary Instant-Play™ technology serves razor-sharp, full-screen video ads instantly in HD across its network of iOS and Android apps, eliminating the biggest pain points in mobile video advertising: long load times and grainy, choppy video.
Year of Operation- 2011
Clients- Disney, Lufthansa etc
Contact Details- (310) 775-8085
Driver Digital: Best Multi-Platform Video Ad Network
Driver Digital is a multi-platform media network that monetizes content through the growth of audience and social media subscriber bases.
Year of Operation- 2006
Clients- Disney, Lufthansa etc
Contact Details- 212-675-2820
adobe: Best Video Ad Network for Publishers
adobe connects consumers to brands by creating, delivering, and syndicating engaging in-stream ad units throughout our publisher network. It is one of the top video ad networks which publishers should consider taking a look at.
Year of Operation- 2007
Clients- XE, Tickled etc
Contact Details- 647 435 3596
Branovate: Best Premium Video Ad Network
Branovate is a premium digital video company that delivers innovative technology solutions for premium publishers and advertisers around the globe. It works with several demand partners like Google ADX, Tremor Video, and Adap.tv, BrightRoll, SpotXchange, Yume and others and help publishers in total yield optimization.
Year of Operation- 2012
Clients- Google, Amazon etc
Contact Details- +972-72-2500390
Feature Forward: Best Efficient Video Ad Network
Feature Forward provides the safest and most efficient video platform, which ensures the effectiveness and results of our partners' marketing strategies.
Year of Operation- 2008
Contact Details- 716-226-0702
Mexico: Best Global Video Ad Network
Founded in 2010, Vexigo is a global provider of online video advertising services delivering compelling results through a propriety in-house patent-pending technology and an easy-to-use and very effective publishing platform specifically designed for content publishers. It is a programmatic video ad platform that helps publishers in making the maximum revenue out of each impression.
Year of Operation- 2010
Clients- Coin Base, MTS etc
Contact Details- +972722410118
Vidroll: Best Video Ad Monetization Network
Videll efficiently monetizes the explosive growth of new media channels across desktop, mobile and connected TV by offering an ad-supported model that empowers the relationship between advertisers and their target audience.
Year of Operation- 2014
Clients- AWS, Square etc
Contact Details- (424)625-9860
Sedo: Best Video AdTech Network
Sedo is the most technologically advanced digital platform for video, online display and mobile advertising. They have moderate fill rates for video ad units. You can expect to have average CPM rates with Sekindo's video ad units.
Year of Operation- 2007
Clients- McCann Worldgroup etc
Contact Details- +972544279755
CPM Rates- Moderate to Average at $5 CPM
These video ad networks are the saviours of this competitive world of digital advertising. If you are looking to step into this world, you should start off with one of these since they are the ideal platforms to start monetizing your website with high CPMs and fills. We haven't included Google Ad Exchange here since it is still one of the top video ad exchanges and is still an unbeatable one in terms of CPMs, and fill rates. We hope this article on the top 21 video ad networks for publishers- 2018 edition will be useful in monetizing your website with good rates.
Our Recommended Tools for Publishers:
Looking to Increase your Ad Revenue:
Get in touch with me for a personalised consultation and increase your ad revenue across native, display, video (instream and outstream), in-app and other verticals. I also assist in customized DFP setup, header bidding, and content creation strategy. My skype id is:
ronniedey
. Feel free to connect!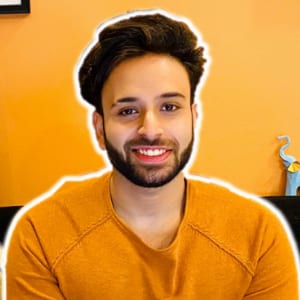 I and my team research various ad networks and can help you increase your overall ad revenue; so you could rake in more greenbacks with the best monetization platforms. Tap into the power of the online publishing business with me. I am just a mail away, so reach out to me if you want to scale up your website revenue. mail: [email protected]