Last updated on January 26th, 2023 at 05:27 pm
The ad tech industry is bizarre. Banner based web ads challenged the traditional advertising medium, and today we see a new form of advertising aka native advertising that is challenging the banners ads. With ad blockers gaining popularity, the ad ecosystem was hovering between content and ads, some form of advertising that can connect and blend in with the content, and thus the rise of native ads. In this article, we have listed 20 native ad networks which can be recommended to both big and small publishers.
Table of Contents:: Summary
Hide
Publishergrowth: The Revenue Acceleration Platform for Publishers
Blognife is elated to announce the launch of Publisher Growth- a community of publishers that helps you actively accelerate your revenue. This platform assists publishers in growing their traffic and revenue. As publishers, you can share and read reviews of ad networks and hosting companies. You can connect with other publishers to build links for growth and monetization hacks and more. This platform will help you stay up to date with the advertising and publisher ecosystem.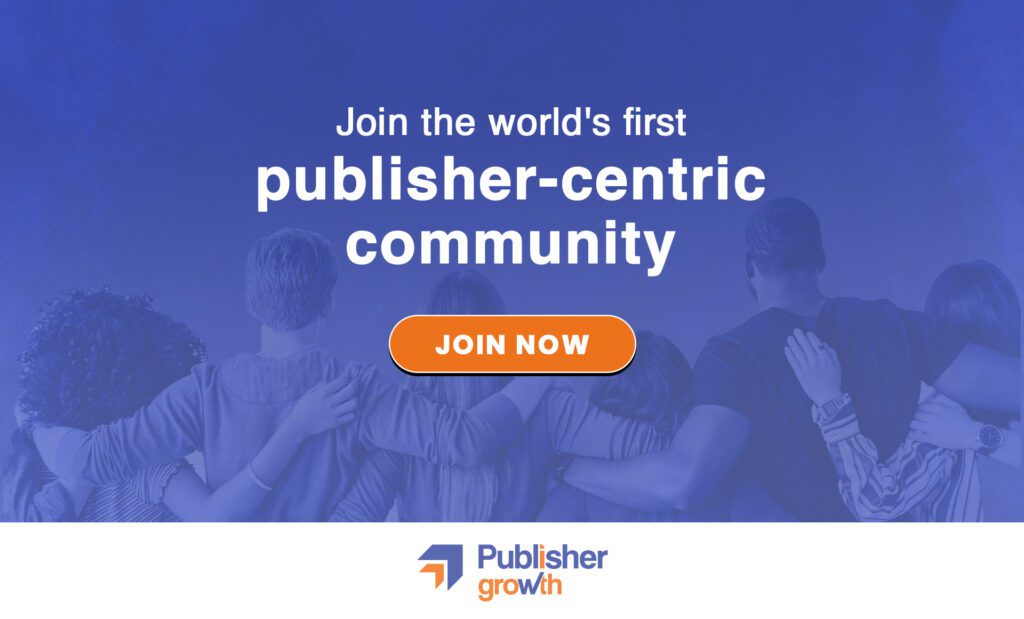 Features:
List of 200+ ad networks to monetize your site across all verticals.
Personalized site audit upon signing up on the platform that can increase your revenue.
Find all upcoming adtech conferences, webinars, and events in one place.
Stay informed with the latest adtech news across the globe.
Never-the-less, content distribution has become a significant advertising channel and brands are getting more focused to share their visual stories through native advertising. Publishers should take the opportunity to monetize their website content through native ads. And we're here to help you sort the best out of an array of growing native ad networks in the market.
Our Top 20 Native Ad Networks List for Publishers- 2023 Edition
Please note that the list doesn't maintain any order or any kind of relevance of superiority since ad networks perform different from website to website.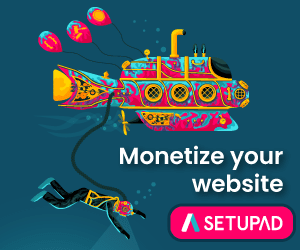 1. RevContent- Native Advertising at Scale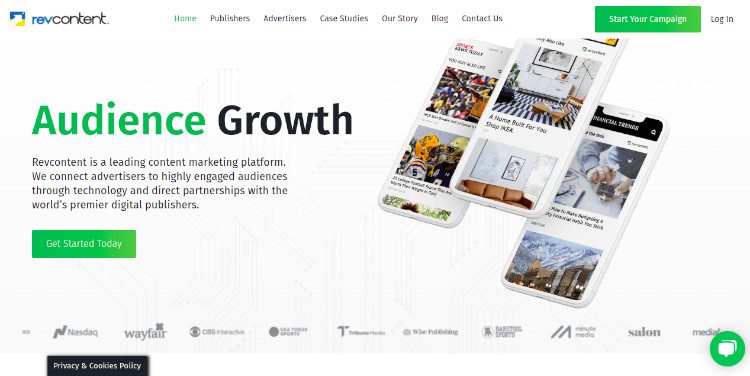 One of the fastest growing native ad network, serving more than 100 billion recommendations per month. Th network has been upfront and has shown promising results to both publishers and advertisers. While other ad networks take a cut of 50-40% of the advertiser's earnings, RevContent's 20% revenue share has made this more profit oriented for both advertisers and publishers. A lot of publishers at RevContent end up as advertisers too.
Revcontent is one of the most sought after native ad networks in the online ecosystem, serving some of the important names in the publishing arena such as NBC news, Forbes, CBS and so on. How Revcontent is different from other native networks is that, it involves a highly responsive widget, gallery implementations, infinite scroll and unlimited customization of the API to affect the website traffic of their client's website enormously. It has some of the industry's first patent pending products.
2. Outbrain- Amplifying Branded Content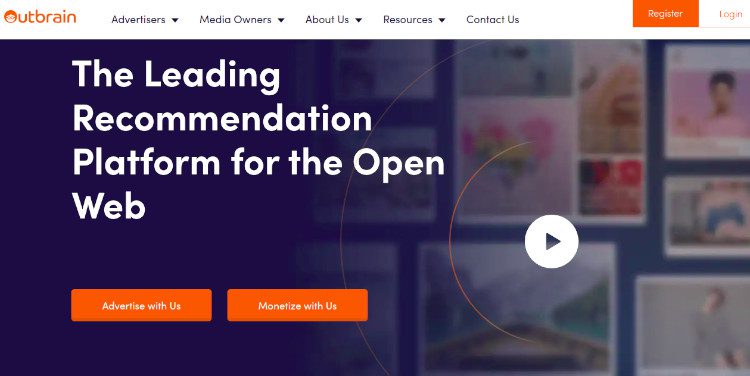 Outbrain was founded in the year 2006, by Yaron Galai and Ori Lahav and is headquartered in New York City. It is one of the top native ad networks in our list when it comes to quality of advertising. Outbrain monitor is ad quality to cut off most product based ads, thereby maintaining a high standard for ad quality and user experience it delivers. Outbrain has partnered with some of the most prominent industries out there in the market. Outbrain only accept publishers with more than 10 million page views per month ensuring the quality is maintained from both side of the eco-system.
3. Gravity- Personalizing the Web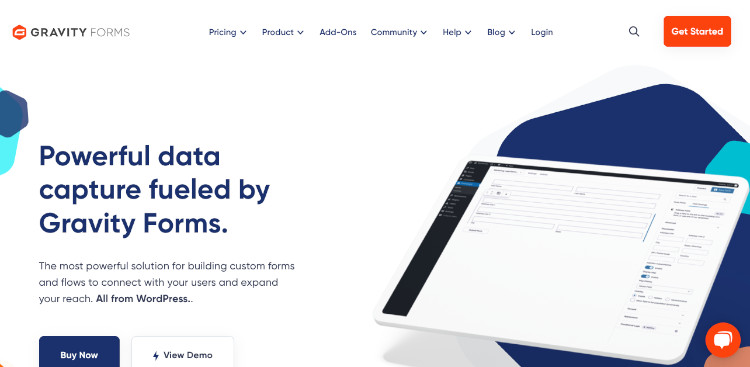 Gravity is a content recommendation engine backed by the AOL network and has some of the biggest publishers like about.com, Huffington post etc. You need to have a minimum of 1 million page views to join Gravity ad network.
Personalized content and native ads- Information overload! People are inundated with information and choices. In this environment, it's hard for people to find the content that will interest them most on your site. Gravity helps your users find compelling content and engage with relevant native ads – enhancing user engagement and generating incremental revenue.
4. Nativo- Native ads at Scale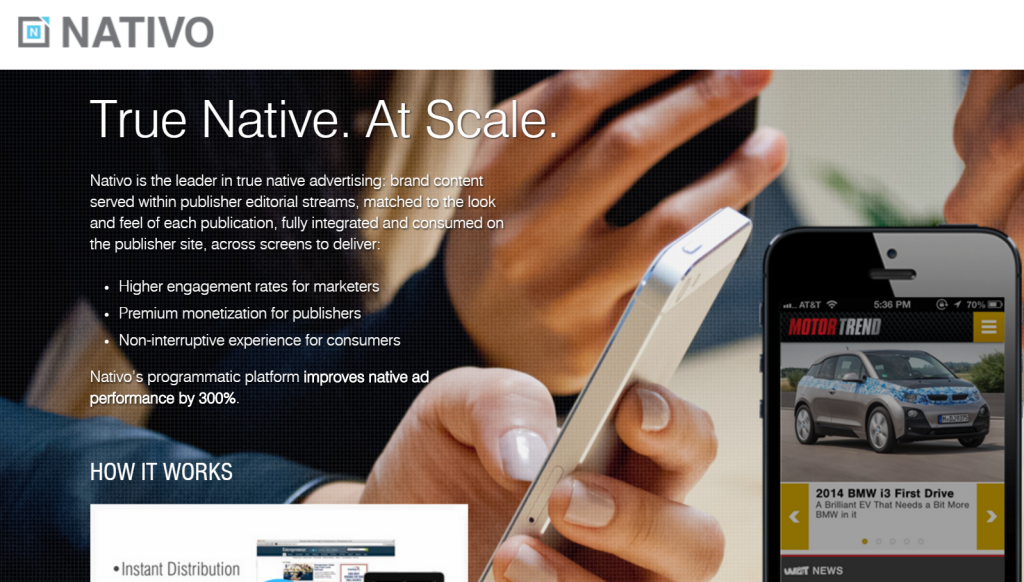 Nativo is the leader in true native advertising: brand content served within publisher editorial streams, matched to the look and feel of each publication, fully integrated and consumed on the publisher site, across screens to deliver. Nativo is a five year old Long Beach, CA startup that aims to simplify this process for all parties involved. It has several premium publishers like- The Street, USA Today Sports Media Group, Source Interlink Media, Kiplinger Washington Editors, Internet Brands, Entrepreneur Media, Investor Place Media, Reader's Digest, and Sandusky Newspapers.
5. Taboola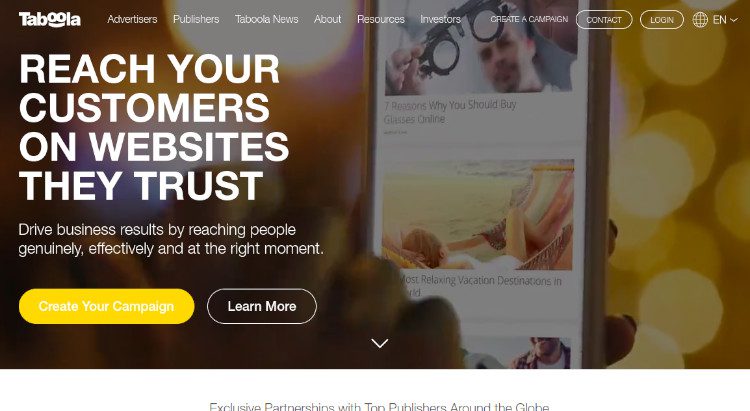 Taboola help advertisers drive traffic and publishers to monetize their web property. Taboola is a good option for Indian traffic as well. I have used Taboola and they provide 1-3 cent for Asian traffic and 10 cents for US traffic. Typically, my overall CPC is around 2-4 cents which is OK since you can use their widget in addition to your existing AdSense. Publishers and advertisers can login through the backstage to check report or create campaigns. If you're looking for a detailed review of Taboola, consider reading this post.
6. TripleLift- Automated Native Advertising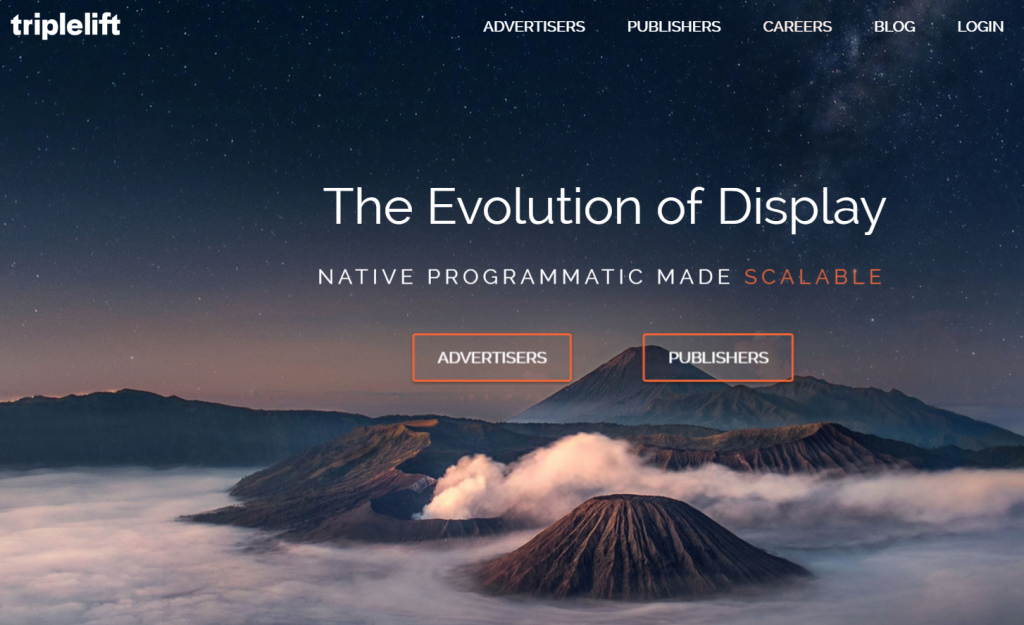 Triplelift is a relatively new native ad network (2013) with a growing number of publishers. I couldn't find much info about them on the website or internet. So, I really can't comment on the legibility of the platform, however, if lets us know in the comments if you have used their service.
7. Native ads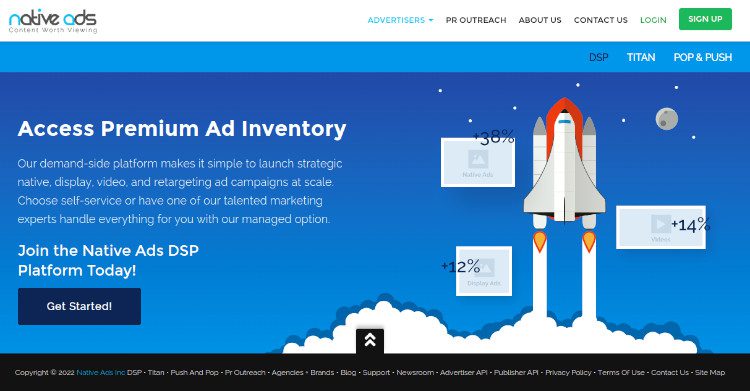 Nativeads claims to be a premium native advertising network, which can be run along with AdSense. They have a moderated approval process and responds to your approval status within 12 hours. While I haven't tried this network, I have heard in the comments that they don't pay good rates per click, typically revolves around 1 cent to 2 cents a click.
8. Adsnative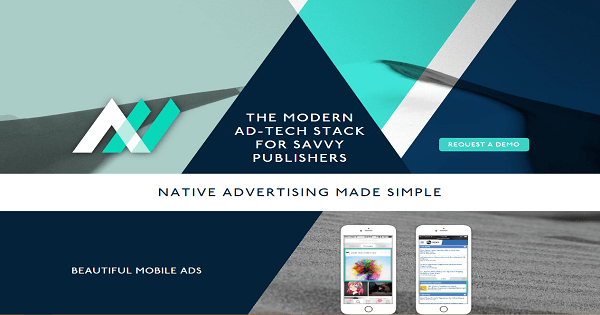 Located in the heart of San Francisco with additional offices in New York City, and India, AdsNative is strategically positioned in both the tech and publishing worlds. According to them, "We love the fast-paced start-up lifestyle, and have garnered solid support for our evolving business. Since 2013, our company has raised $11M." Ads Native looks promising, but we are yet to test its scale and reach.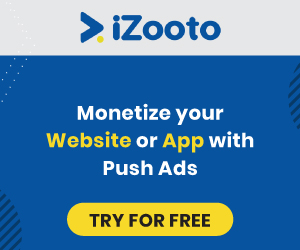 9. Adnow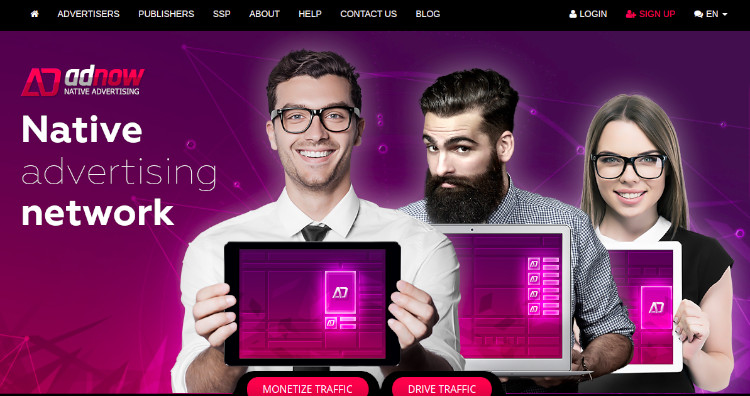 Adnow is a relatively new native ad network. I got to know about this ad network from one of my client. Although new, Adnow has offered my client an RPM of $1 and his site is averaging 3 Million page views per month and has received a few payouts as well. If you have good European traffic, I suggest you consider Adnow as an option to monetize your traffic. I have started running AdNow on my blog and is doing a page RPM of $0.70 with two widgets. Read a detailed Review of AdNow here at Blognife. Read my article on Is Adnow Scamming Publishers?
10. Content.ad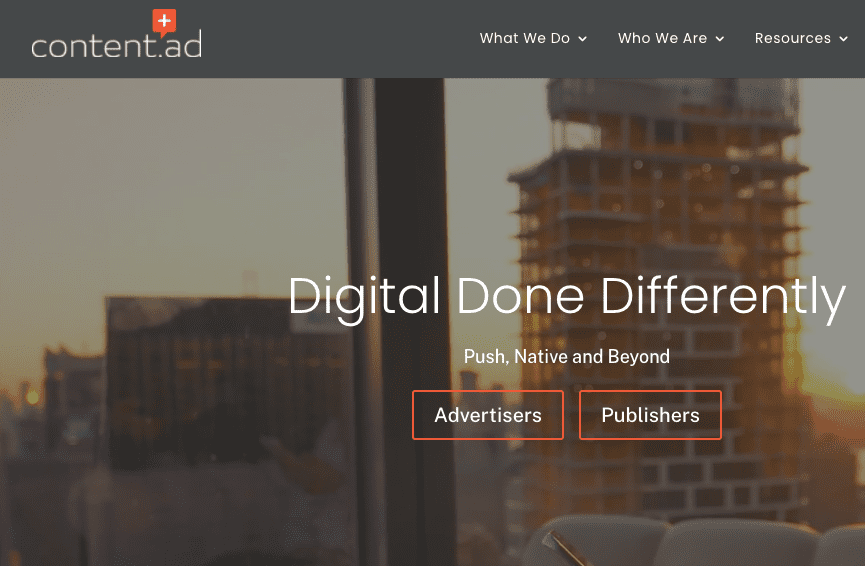 Content ad is a popular name which comes to my mind after Outbrain, Taboola, RevContent. They have a good network of advertisers and publishers. Content.ad widget seems to be cleaner and spam free. I suggest you to try content ad if your website is not approved by RevContent, Outbrain or Taboola. Content.ad provides 100% fill rate and serves 25 Billion page views a month.
11. Adblade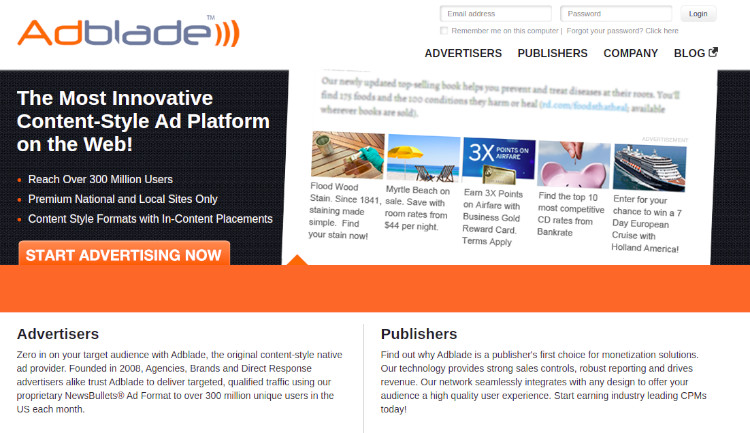 Adblade is a content style and native advertising platform owned by Adiant. Adiant is based in Somerville, New Jersey and was founded in January 2008. According to Ad Safe Media, Adblade is a top "brand safe rated" ad network. Adblade works well if you have a significant amount of US traffic. You need to have a minimum of 500,000 page views to qualify as an Adblade user.
12. Disqus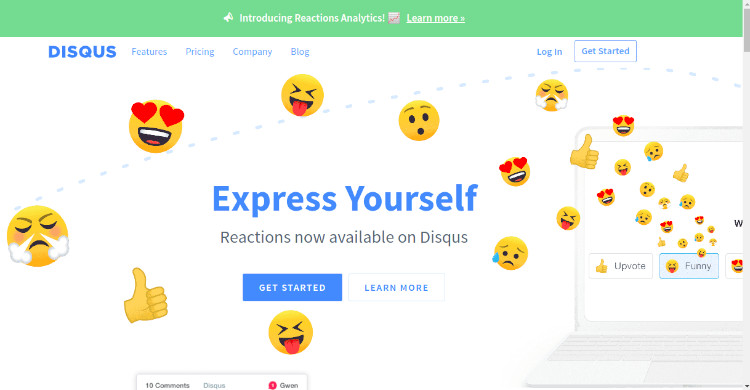 I ran Disqus for 2 days and was not impressed with the revenue that their native ads were generating. The ads were having 30% viewership on an average and the widget was reporting an RPM of $0.30. So if I have 10,000 pageviews and 30% of times the ads were visible and the widget RPM is $0.30, then I am making around USD 1 per day. It is pretty less in comparison to other native ad networks like Taboola, Adnow etc. Both Taboola and Adnow gets me around $2.5 per day for the same traffic! Bottomline- Disqus CPM rates aren't great! However Disqus can be recommended as an entry level native ad network to bloggers with low traffic.
13. Mgid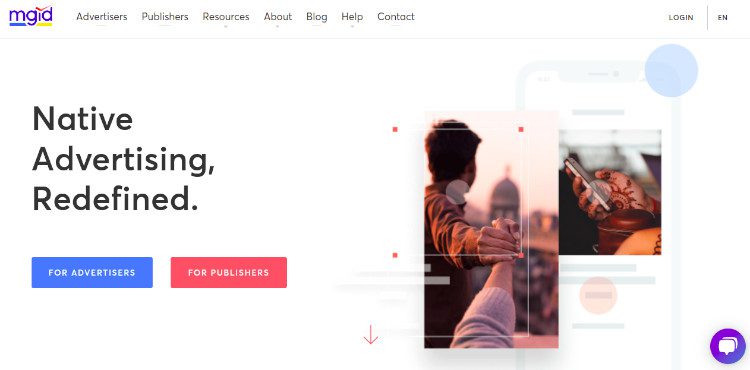 Mgid is used by quite a number of publishers. Though they do have some reputation of serving spam ads, their ads do pay. Most of the time you'll see product based ads and based on the traffic source, you can expect an RPM of 50 cents to a dollar. However, while writing this article, I thought of giving Mgid a try and thus have got it live on one of my website. I will update the performance of Mgid with you in a while .
14. Revenue.com
Revenue.com seems to be in business for sometime, however, haven't heard of this ad network before. Their website says,"Revenue.com is on a mission to free the world from annoying ads, by replacing them with relevant and consumable content. We go to sleep every night dreaming of a world in which ads don't suck, and each day we get closer with every click." The do provide native in-stream ads. If you have more info about this ad network, do share your views and experience in the comments section.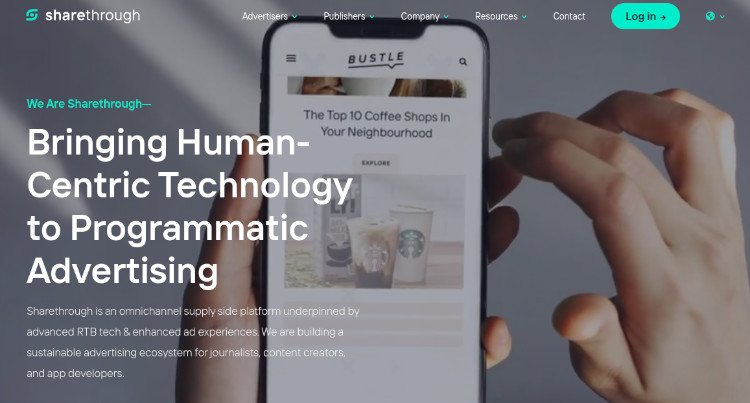 Sharethrough, which started out as a video ad company but has become focused on in-feed native ads, is trying to encourage better content with a new feature that actually scores the quality of ads. It's not analyzing the content itself, but instead looking at factors that indicate whether or not people actually like it — views, clicks, social sentiment, and the relevance of the story to the current news and social media conversation. The company has a number of products that can help publishers and advertisers increase their overall revenue and ROI from native ads.
16. Facebook Audience Network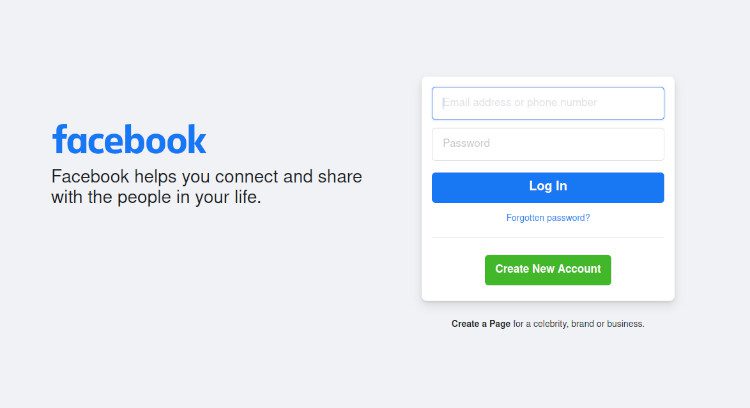 Facebook's Audience Network allows you to run native ads for mobile web. Although you may not get a 100% fill rate with them, its worth a try especially if you have good mobile traffic. The CPM might hugely vary from blog to blog, but since it comes from the umbrella of Facebook, overall revenue should be good. I have created a detailed guide on getting started with Facebook Audience Network which you might take a look.
17. Ayboll
Ayboll operates on the CPC basis, helping its publishers earn 50% revenue share. When users click on its 'recommended links', these outbound links take them to the content page of paid advertisers with a high potential to transform traffic into leads. I used their network long back after reading a review. However, it didn't work out on my blog. After serving 80,000 widget impressions, and delivering 400 clicks, I received 15 cents as revenue.
19. Instinctive.io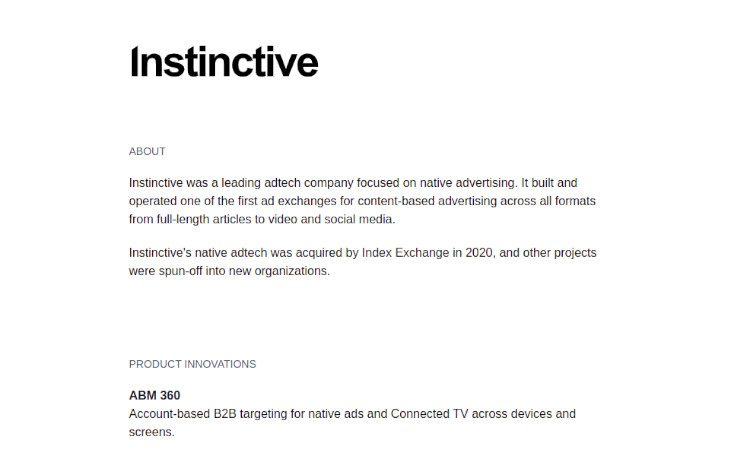 With a unique combination of agency services and state-of-the-art technology, we offer a single platform to manage the creation, syndication and measurement of your brand content. Elevate and streamline your content strategy and achieve scalable ROI. Instinctive seems to a Native ad network that works directly with brands delivering high returns on both ends.
20. Gemini- Yahoo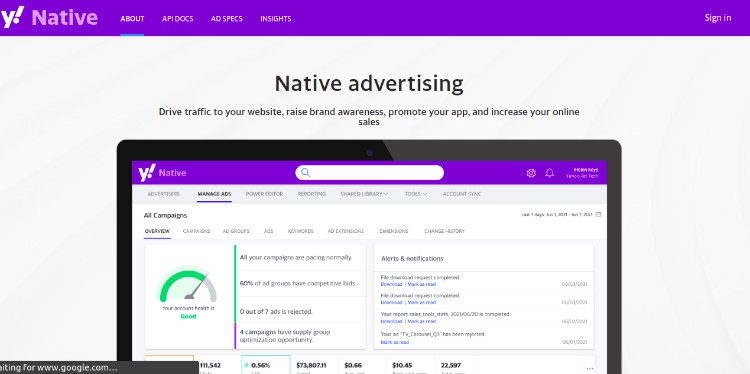 Gemini is the native advertising product of Yahoo. Currently Gemini accepts publishers who operates as a company from US. Thus, if you're residing in US, Gemini can be a good option. Publishers who have used Gemini or is currently using Gemini can share their experience in the comments below. It will be quite helpful for other publishers.
Yes, native advertising is getting traction. A lot of technology is build over native advertising and brands are syndicating their content through native channels to gain more exposure. As a publisher, the options to choose native ad networks is increasing and we look at a future where we can see new players coming in.
Our Recommended Tools for Publishers:
Looking to Increase your Ad Revenue:
Get in touch with me for a personalised consultation and increase your ad revenue across native, display, video (instream and outstream), in-app and other verticals. I also assist in customized DFP setup, header bidding, and content creation strategy. My skype id is:
ronniedey
. Feel free to connect!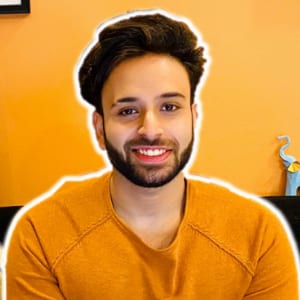 I and my team research various ad networks and can help you increase your overall ad revenue; so you could rake in more greenbacks with the best monetization platforms. Tap into the power of the online publishing business with me. I am just a mail away, so reach out to me if you want to scale up your website revenue. mail: [email protected]