Last updated on January 26th, 2023 at 05:09 pm
AdSense is the advertising network of Google which has been in the market for a long time. It allows publishers in the Google Network of content sites to serve automatic text, image, video, or interactive media advertisements, that are targeted to site content and audience. These advertisements are administered, sorted, and maintained by Google. They can generate revenue on either a per-click or per-impression basis. It has proven itself to be extremely useful in monetizing a website. Facebook Audience Network is a relatively newer platform which has been developed by Facebook. It is a mobile advertising network which displays ads on the Facebook mobile app and mobile web. It also feeds ads to other apps and mobile websites through what it calls the "Audience Network". It improves performance and expands the reach of the advertisers.
Table of Contents:: Summary
Hide
Publishergrowth: The Revenue Acceleration Platform for Publishers
Blognife is elated to announce the launch of Publisher Growth- a community of publishers that helps you actively accelerate your revenue. This platform assists publishers in growing their traffic and revenue. As publishers, you can share and read reviews of ad networks and hosting companies. You can connect with other publishers to build links for growth and monetization hacks and more. This platform will help you stay up to date with the advertising and publisher ecosystem.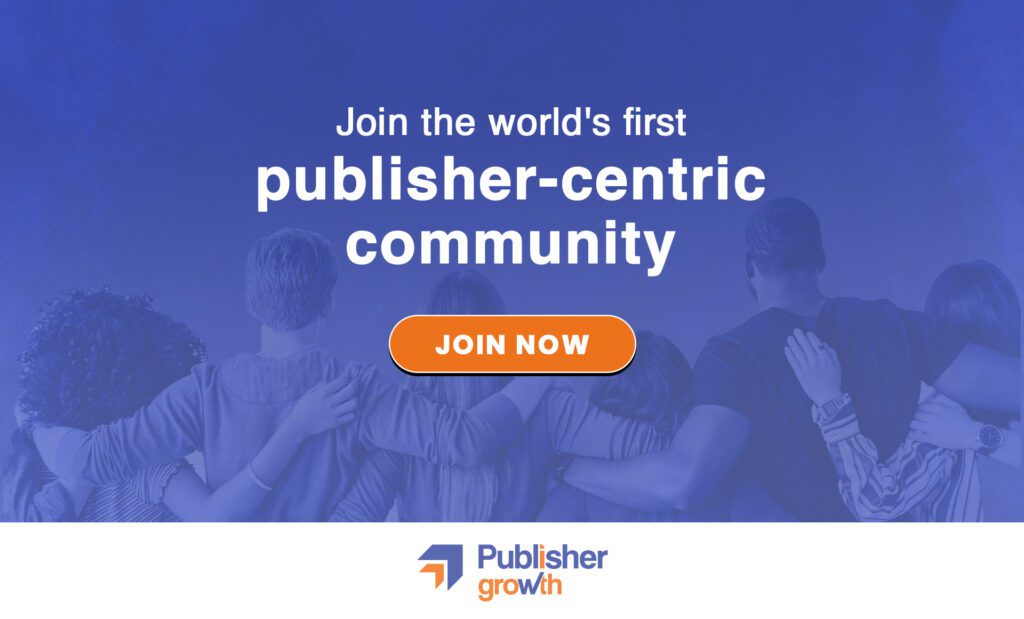 Features:
List of 200+ ad networks to monetize your site across all verticals.
Personalized site audit upon signing up on the platform that can increase your revenue.
Find all upcoming adtech conferences, webinars, and events in one place.
Stay informed with the latest adtech news across the globe.
In this article, we do a comparative discussion of AdSense vs Facebook Audience Network concerning their various characteristics like CPM rates, Payments, and Earnings Reports and try to figure out the better option.
AdSense vs Facebook Audience Network: Minimum Traffic Requirement
Google AdSense imposes no minimum traffic requirement for a website. Its only requirement is that substantial content related to the advertisements, to be shown, has to frequently posted. The network supports all websites with languages that are supported by Google.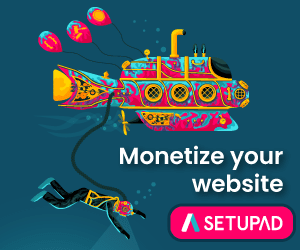 Facebook Audience Network ads are served to publishers who have joined the Instant Article program for the mobile web. This is only applicable to publishers who have mobile inventory and have instant articles enabled. Additionally, app developers can make use of Facebook Audience Network to monetize their app. There isn't any traffic requirement as such. However, all the apps and websites are reviewed by Facebook's review team before going live with the ad display and setup.
AdSense shares 68% of the revenue with the publisher if the platform is used to display content advertisements. However, if it has been mainly used on the search platform, then the revenue percentage drops down to 51%. The rest of the share is kept by Google in recognition of the service provided. The share is kept constant irrespective of the demographics of the publishers.
The Facebook Audience Network aims to provide mobile publishers with the best monetization solution through the usage of people-based targeting and high-quality advertisements. The network does not disclose a specific revenue share at this point.
AdSense vs Facebook Audience Network: Ad Quality
The Google AdSense network with its global reachability displays high-quality ad of all its advertisers across all its publisher networks. It has the display as well as banner advertisements and offers CPC type revenue.
Facebook is one of the biggest names in today's digital sector and displays high-quality advertisements in its audience network across all mobile devices. It displays advertisements on the mobile app and mobile website across all platforms. Advertisers who use ads to drive actions like website purchases are more likely to employ Facebook Audience Network to scale individual acquisition campaigns. Advertisers could do this for limited-time sales or to promote brand-new products, then use those initial user actions to inform subsequent remarketing campaigns on Facebook.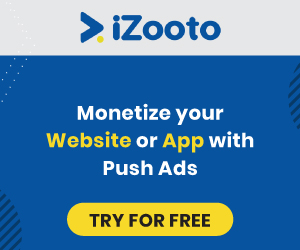 AdSense vs Facebook Audience Network: Publisher List
AdSense has global reachability, and therefore it is used by a large number of companies. Mashable, Times Network, and HubPages are few of its top publishers.
Facebook Audience Network is used by top advertisers and publishers because the network is accessed by billions of people around the world. Publishers include AppNexus, media.net, Index Exchange, and portable, among other big names of the industry.
AdSense vs Facebook Audience Network: CPM and RPM Rates
AdSense offers high CPM rate in the range of USD 1 to 3. The average RPM for broad niches is about USD 5 to 10 while it is around USD 30 for competitive niches with much higher CPC. They have a very high fill rate owing to its global base of advertisers.
The CPM earnings of Facebook Audience Network varies greatly depending on the targeted traffic. It is generally in the range of 50 cents to USD 3. The more the advertisers bid for that audience, the higher will be the CPM. Strong CPMs can be seen if a majority of the site's traffic is mobile-based and from tier one countries. The performance is suitable for Asian and global traffic, and high eCPMs of USD 1 to 5 can be obtained. Niche is also one of the most important factors while deciding the CPM rates for Facebook ads.
AdSense vs Facebook Audience Network: Payments and Earnings Report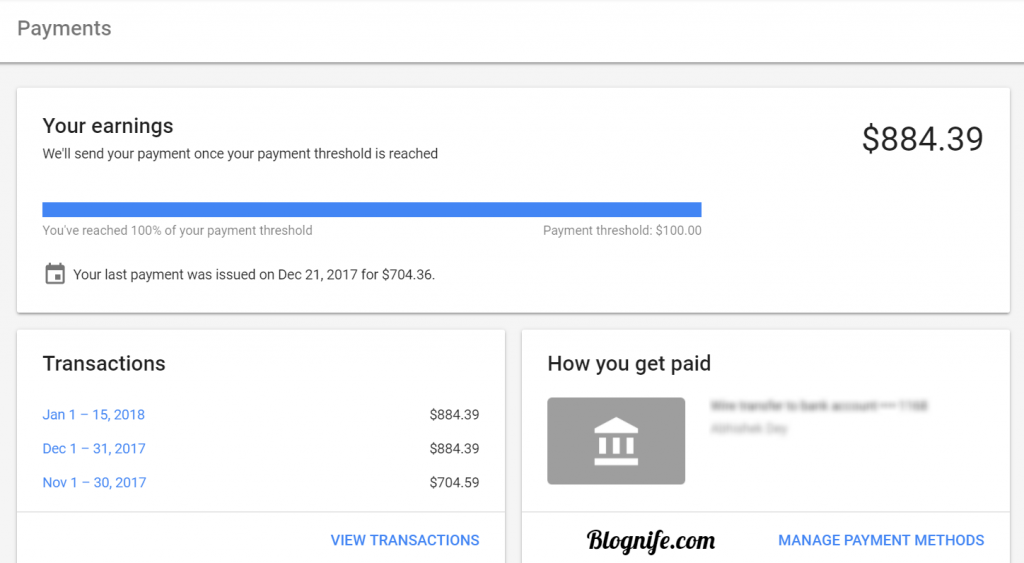 AdSense follows a monthly payment cycle wherein the earnings are accrued over 30 days. At the beginning of the following month, it is finalized and posted to the balance. The minimum payout threshold for AdSense is USD 100. There are various payment options available which include transfer through a check, EFT, Western Union, and Rapida. Reporting is one of the highlights and significant advantages of Google AdSense. Unlike some networks that report with a lag of 24 hours or more (e.g., Media.net), AdSense delivers results in real-time. Payments are generally processed by 25th of every month.
Bank details of the publisher need to be provided. If the earning becomes higher than USD 100 without the publisher taking out the payment, then further ad display gets suspended. Facebook launched the "Advertiser Outcome Score" in October to help publishers figure out how to make their ads more impactful. It shows publishers how their inventory is performing as calculated by a combination of ROI-focused metrics. According to Audience Network payments page,
Our minimum payment is $100 USD, totaled across all your apps. If you earn less than $100 USD in a month, your revenue will be added to the following month, until you reach $100 USD.
However, we have seen publishers getting paid the earnings even they haven't reached a minimum of $100.
Overall Verdict
Google AdSense is a tried and tested the platform in the advertising sector while Facebook Audience Network is relatively newer. The latter allows you to monetize the mobile traffic, which is something that the AdSense network is lacking in. Regardless of the exact objectives of the publisher, the Facebook Audience Network is worth testing. Keeping in mind, all the points from this comparative discussion of AdSense vs Facebook Audience Network, it is recommended to use both the networks in conjugation with each other to get the best possible optimization of the traffic. The following video answers quite a few questions about the Audience Network. Take a look at it and for more information, check out this link which will take you to the help section of the network.
Our Recommended Tools for Publishers:
Looking to Increase your Ad Revenue:
Get in touch with me for a personalised consultation and increase your ad revenue across native, display, video (instream and outstream), in-app and other verticals. I also assist in customized DFP setup, header bidding, and content creation strategy. My skype id is:
ronniedey
. Feel free to connect!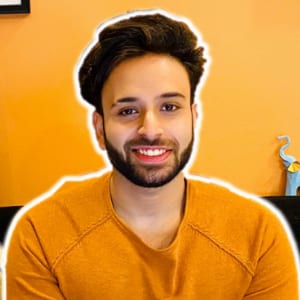 I and my team research various ad networks and can help you increase your overall ad revenue; so you could rake in more greenbacks with the best monetization platforms. Tap into the power of the online publishing business with me. I am just a mail away, so reach out to me if you want to scale up your website revenue. mail: [email protected]