Last updated on January 26th, 2023 at 05:26 pm
Monetizing Hindi blog content might not be very easy. This post will discuss how to effectively monetize Hindi content with a popular list of ad networks for Hindi bloggers. Here, the context I'd like to discuss is that you're responsible for providing quality content as a publisher. The responsibility increases if not many sites provide quality content in the same domain. Audience from Hindi-speaking demographics is getting Web-Ready.
Publishergrowth: The Revenue Acceleration Platform for Publishers
Blognife is elated to announce the launch of Publisher Growth- a community of publishers that helps you actively accelerate your revenue. This platform assists publishers in growing their traffic and revenue. As publishers, you can share and read reviews of ad networks and hosting companies. You can connect with other publishers to build links for growth and monetization hacks and more. This platform will help you stay up to date with the advertising and publisher ecosystem.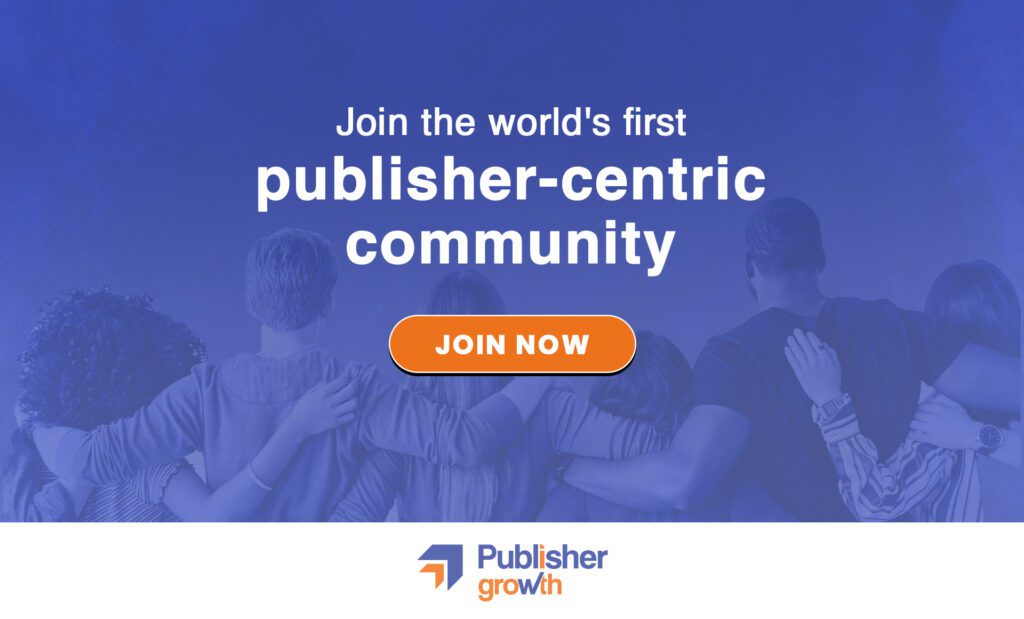 Features:
List of 200+ ad networks to monetize your site across all verticals.
Personalized site audit upon signing up on the platform that can increase your revenue.
Find all upcoming adtech conferences, webinars, and events in one place.
Stay informed with the latest adtech news across the globe.
In fact, a publisher needs to develop the eco-system to support the audience with info, tutorials, and videos to enable them to consume associated internet products more effectively. Take a simple example of online flight booking, which many users from tier-2 and tier-3 Hindi-speaking regions are doing by themselves.
8 Best Ad Networks for Hindi Bloggers and Publishers
Thus, the context of the topics is crucial when monetizing Hindi content. And now, let's get started with the ad networks which can help you monetize your Hindi blogs.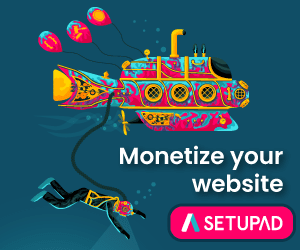 1. Google AdSense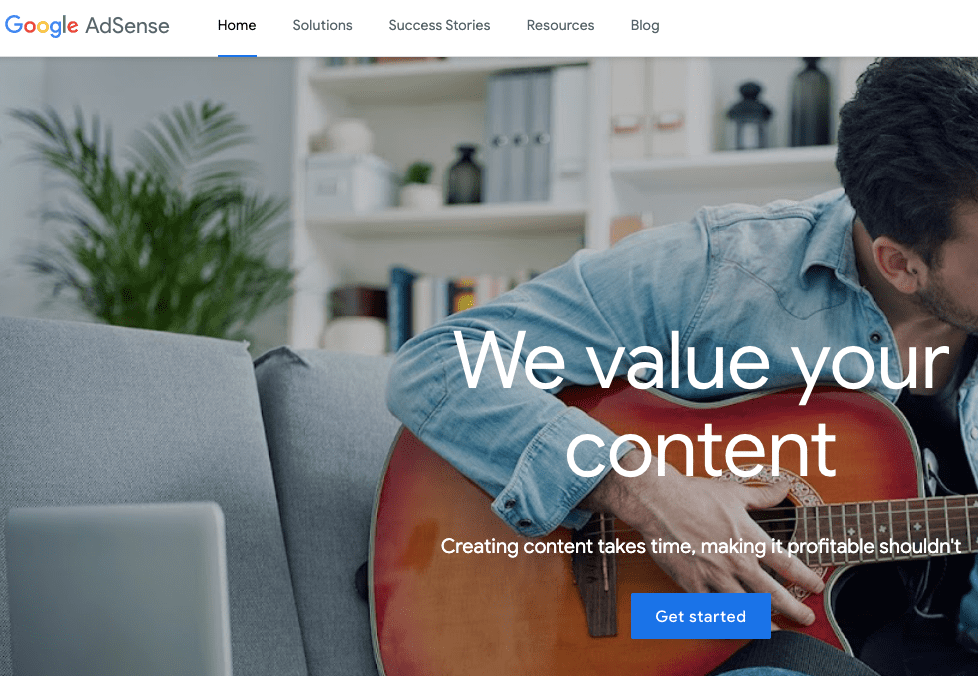 Google AdSense is one of the most crucial ad networks when it comes to monetizing Hindi content blogs. While the CPC will be low for your Hindi traffic, you can still make decent to break even your content production and marketing expenses. I recommend using AdPushup- a Google AdSense partner, to further increase your Google Adsense revenue from your existing traffic. Now with Google Adsense as the significant source of revenue, let us see what other alternatives we have in hand while considering monetization options for Hindi content blogs.
CPM rate- $1-$3
Minimum Traffic Requirement- No traffic requirement.
Payment Method- They pay on a NET30-day basis, and the minimum payout threshold is $100. And the payment options are cheque, Western Union, EFT, and Rapida.
2. Taboola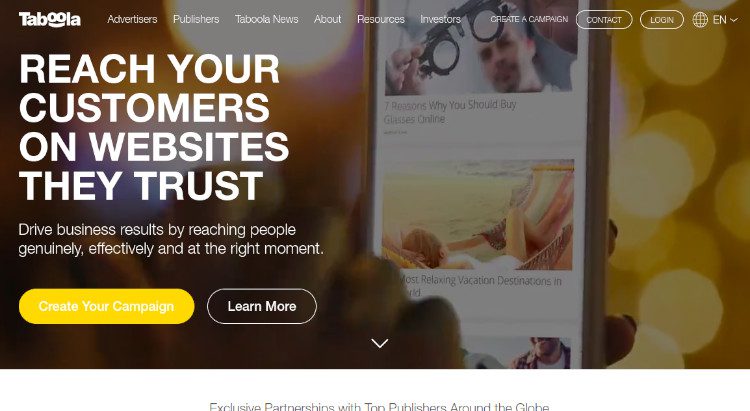 You need to have a minimum of 1 million page views per month to join the Taboola network. However, it seems that the guys at Taboola are a bit flexible on this, and I got my blog approved with around 3,00,000 page views a month. It has been more than a year since I signed up with Taboola, and the current traffic requirement to accept a site might be a bit high. Taboola can be a good complement for your AdSense ads. CPCs for Indian traffic are typically 2 cents and more. Their ads provide a good user experience, especially on the sidebar and below content. Indian hindi traffic should do well with Taboola.
CPM rates- Higher than $2
Minimum Traffic Requirement- 1 million page views per month.
Payment Method- They give the money on a NET 7-day basis, and their minimum payout threshold is $20. The payments are made via PayPal and Wire Transfer.
3. Mgid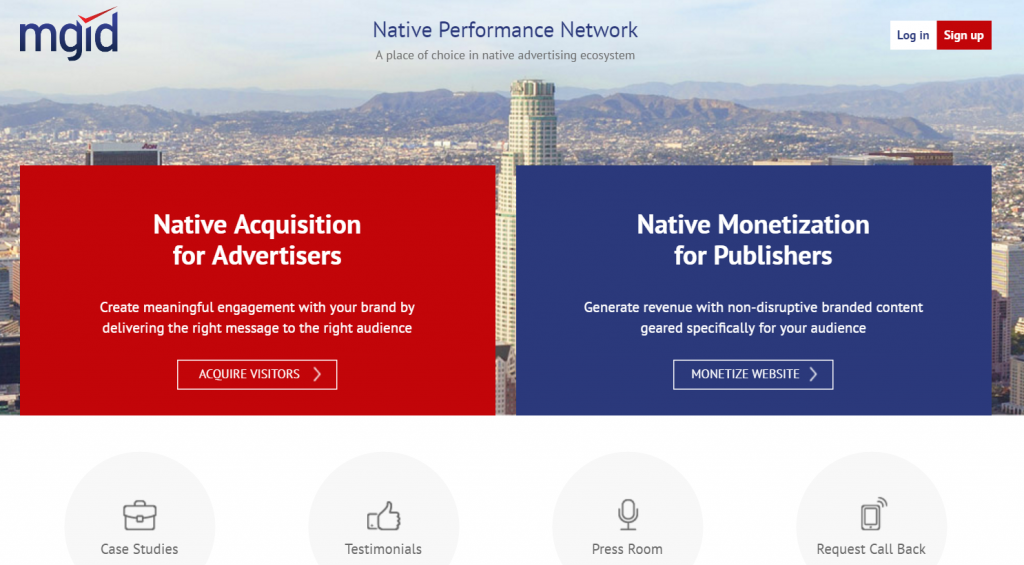 MGID has a decade-old online presence with its current technology focusing on traffic exchange and native adverting. As such, there isn't any traffic requirement, and you can use this network in addition to other native ad networks to monetize your Hindi blogs and websites.
CPM rate- 1- 5 cents
Minimum Traffic Requirement- 10,000 page views per day, or 300,000 views per month.
Payment Method- NET 30, the minimum payout threshold is $100. and the payment options are Paypal, Wire Transfer, and Webmoney.
4. Unative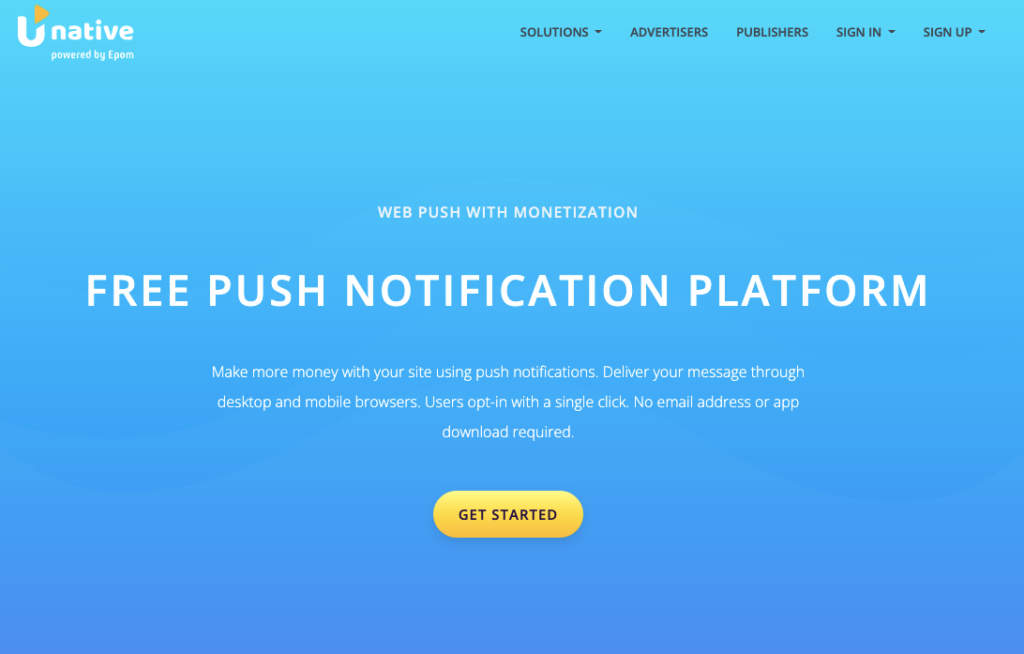 Unative is a platform created by Epom to help publishers earn from day one. You can customize the number of ads that can be pushed to your subscribers and directly send push notifications. We have seen Unative to perform better for Indian traffic and particularly on Hindi blogs. Here's an overview of the earnings from Unative for one of my Hindi blogs.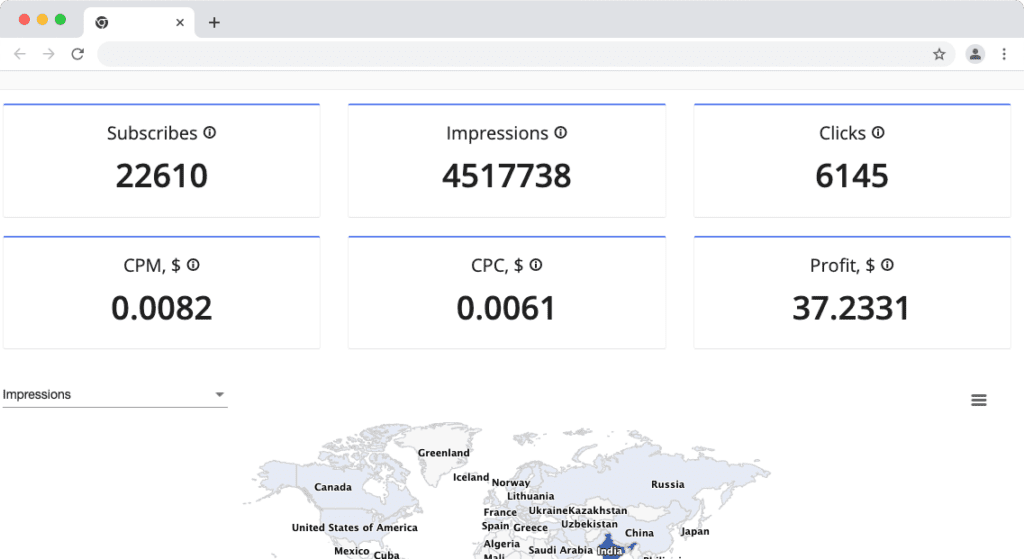 Eligibility Criteria for Publishers: There are no minimum eligibility criteria for publishers to get started with uNative. However, I suggest you should have at least 1000 daily visitors.
Features: Increase website page views with targeted push notifications and monetizes our subscriber list with native ads
Recommended for: For better monetization, websites with a high volume of the US or tier one traffic are recommended. News verticals tend to perform best.
Payment: NET 0 days. The payment is processed within 24 hours once a request is raised.
5. Infolinks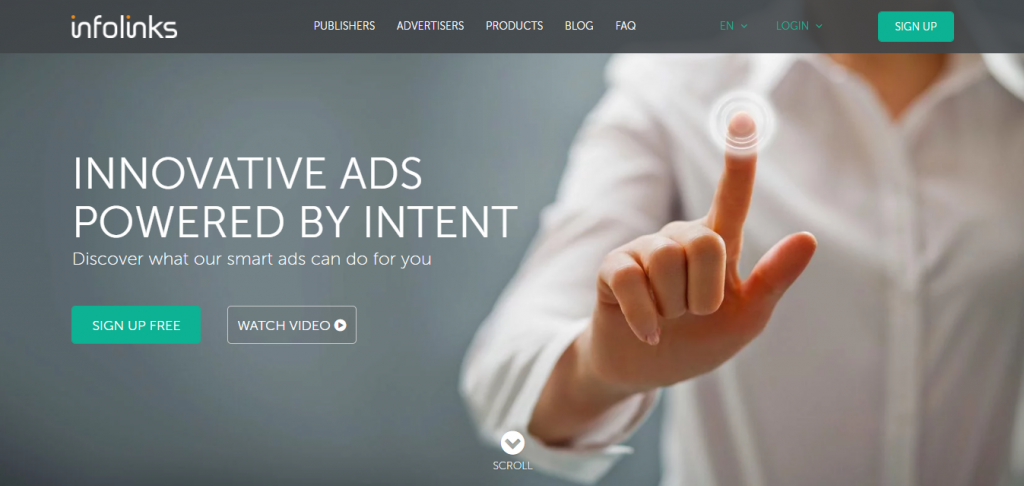 Adding Infolinks to your site will help you earn more income immediately. You can join over 3,50,000 publishers worldwide and tap into the technology behind their products. They offer a variety of unique ad products that help you take advantage of the power of search and display and deliver ads to a broader audience. For additional insights on Infolinks, you can look at our review.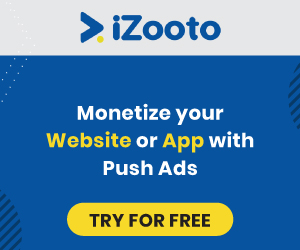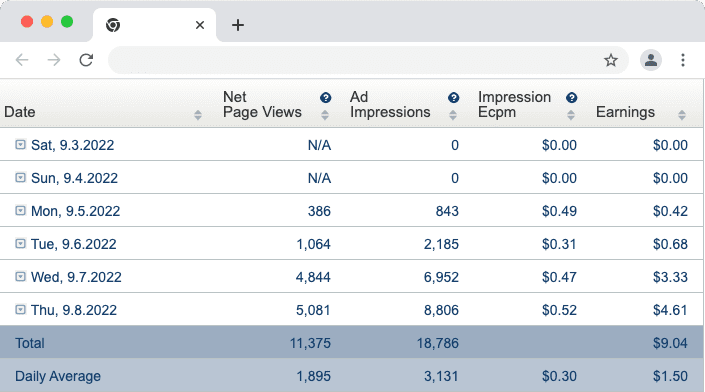 Eligibility Criteria for Publishers: To be eligible for the Infolinks publisher program, one must have at least 10,000 monthly page views.
Features: Include auto-refreshing ads, high-impact ad formats, and the ability to monetize global traffic.
Recommended for: Relatively new websites with a worldwide audience.
Payment: One of the best payment terms in the industry is NET 30 days.
Additional Note: Infolinks is one of the most highly recommended ad networks for new blogs and websites due to its moderately fast approval policy.
6. iZooto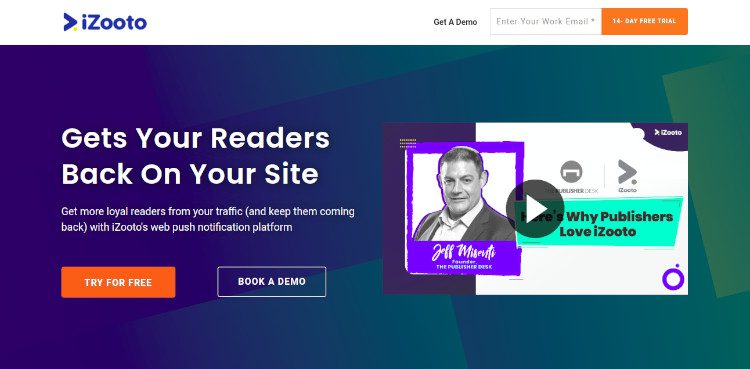 iZooto helps publishers build an audience and drive user engagement with web push notifications. iZooto allows publishers to tap into web push notifications for driving traffic and monetization using native content ads. iZooto is a marketing stack for publishers that helps them build and own their audience. Check out our iZooto review for additional info.
Eligibility Criteria for Publishers: To be eligible for an authorized iZooto account to begin monetizing, publishers must have a minimum of 100k monthly US page views.
Features: increase website page views with targeted push notifications and monetizes our subscriber list with native ads
Recommended for: For better monetization, websites with a high volume of the US or tier one traffic are recommended. News verticals tend to perform best.
Payment: NET 60 days
Additional Note: Since iZooto is a self-serve site, signing up is simple. However, you must have at least 5,000 US push subscribers to see some revenue coming.
7. Vdo.ai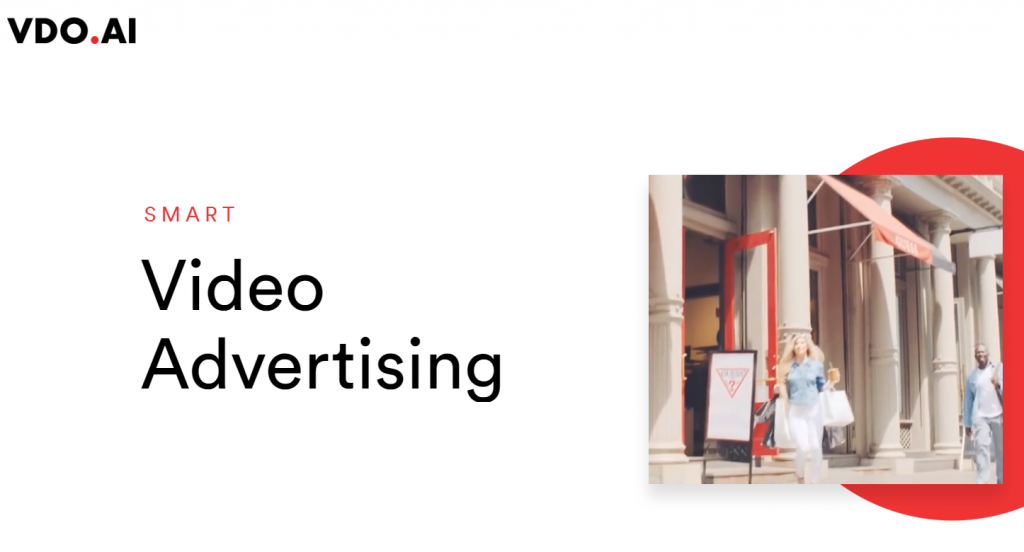 Using Vdo.ai, Publishers unlock over 50 programmatic exclusive demand partners in a single integration to maximize revenue across devices. Its intelligent omnichannel video solutions ensure that your ads are viewable, fraud-free, and shown in the right environment.
Eligibility Criteria for Publishers: Publishers need to maintain a minimum page views criteria to be accepted by the vdo.ai platform. You need to have a minimum of 500k page views per month of at least 150k page views for tier one traffic (US, UK, CA, AU)
Features: One tag that sources the video demand from Google ADX, Appnexus, Sovrn, and other demand platforms. They take care of the video content, hosting, and player.
Recommended for: General purpose, news, and viral websites tend to perform better.
Payment: VDO.AI follows a NET 30 days payment cycle, allowing publishers to withdraw their earnings once a minimum threshold of USD 100 is reached.
8. Adsolut Media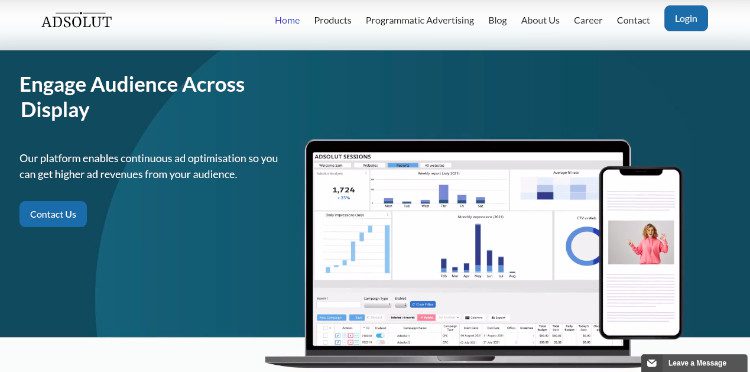 Known to engage audiences across a variety of platforms, be it mobile, display, video, or others, and known as the power of intelligent advertising, Adsolut enables continuous ad optimization to bring you higher ad revenues from your audience. They deliver quality ads at a good CPM rate and are always willing to give time and assistance to the accounts. They demonstrate how attentive and effective account management can multiply publisher ad revenues and bring excellent results. Adsolut is one of the best video ad networks for Hindi blogs having Indian traffic. Their video CPM rates hover around 30 to 70 cents for Indian traffic.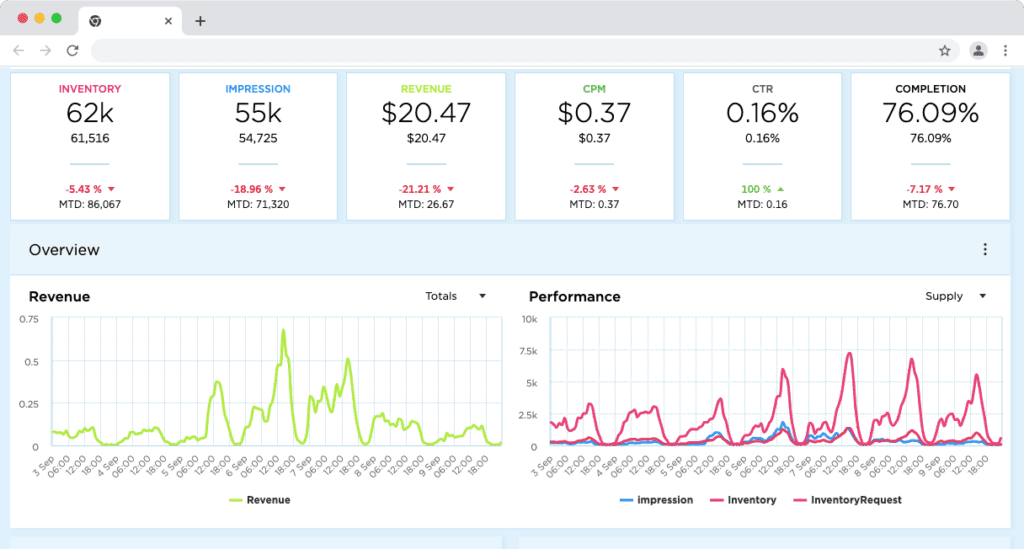 Adsolut Features and Benefits for Publishers-
They offer connected TV advertising where they bring lean-back branding experience – closest to TV Commercials with an unmatched Completion Rate.
They enable quick and simple access to the OTT audience- that is, the mobile-first audience across Genres like Sports, Entertainment, Movies, etc.
Helps publishers in attaining the highest rates for their audience and offer demand across Rewarded Videos, Native Video, Interstitial, and Banner, thus completing the entire In-app advertising with just one Software development kit.
You would be more focused on driving affiliate sales, and automatically, you will see better-paying Adsense ads since the AdSense ecosystem for the Indian market is hugely dominated by e-commerce, banking, retail, and education sectors which have CPA end goals. Share your recommendation and increase this list of ad networks for Hindi bloggers.
Our Recommended Tools for Publishers:
Looking to Increase your Ad Revenue:
Get in touch with me for a personalised consultation and increase your ad revenue across native, display, video (instream and outstream), in-app and other verticals. I also assist in customized DFP setup, header bidding, and content creation strategy. My skype id is:
ronniedey
. Feel free to connect!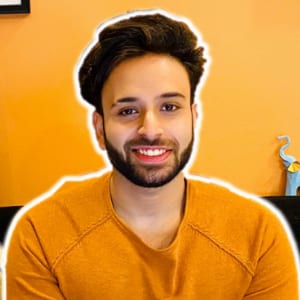 I and my team research various ad networks and can help you increase your overall ad revenue; so you could rake in more greenbacks with the best monetization platforms. Tap into the power of the online publishing business with me. I am just a mail away, so reach out to me if you want to scale up your website revenue. mail: [email protected]