Last updated on January 26th, 2023 at 05:16 pm
Earlier at Blognife, we've discussed on top native ad networks for publishers which became one of the top read blog posts at Blognife. As we are moving close to the age of video advertising with more brands spending a major part of their ad budget on video ads- we have also discussed on top video ad networks and video mediation platforms. However, today, we will talk about native + video i.e. native video ads.
Table of Contents:: Summary
Hide
Publishergrowth: The Revenue Acceleration Platform for Publishers
Blognife is elated to announce the launch of Publisher Growth- a community of publishers that helps you actively accelerate your revenue. This platform assists publishers in growing their traffic and revenue. As publishers, you can share and read reviews of ad networks and hosting companies. You can connect with other publishers to build links for growth and monetization hacks and more. This platform will help you stay up to date with the advertising and publisher ecosystem.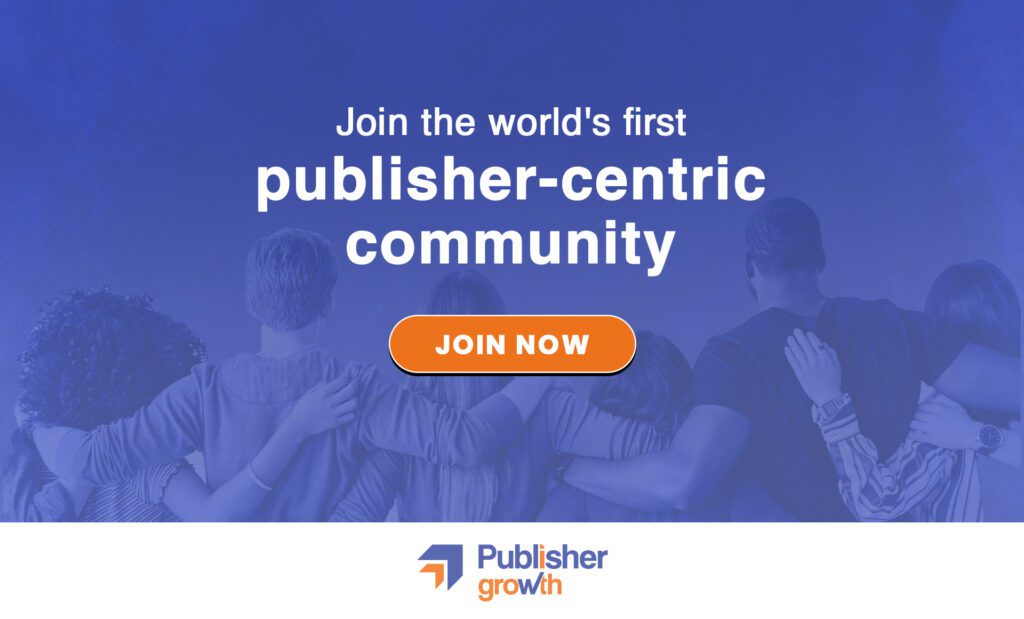 Features:
List of 200+ ad networks to monetize your site across all verticals.
Personalized site audit upon signing up on the platform that can increase your revenue.
Find all upcoming adtech conferences, webinars, and events in one place.
Stay informed with the latest adtech news across the globe.
In this post, we will uncover top native video ad networks for publishers. This will be an additional source of monetization that will help you make more revenue.
1. VDO.AI (Blognife Recommended)
VDO.AI's native units are designed to be non-obtrusive and provide a seamless way for publishers to leverage the power of video. A lot of publishers see more revenue from a single VDO.AI unit compared to multiple banners and traditional native units. VDO.AI is headquartered in Mountain View, CA. With VDO.AI's native video widget, you can see an increment of almost 50% of your regular earnings on sites which are typically known to perform well with video ads. The setup usually takes less than a day to get started go live once your site gets approved from the demand partners. Listed below are the benefits of joining VDO.AI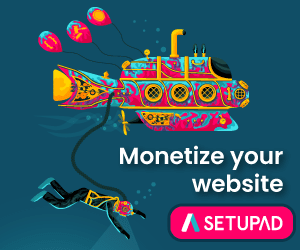 Easy integration using a single javascript

See an additional revenue of almost 50% of your regular earnings

One tag that sources the video demand from Google ADX, Appnexus, Sovrn, and other demand platforms.
Generate higher CPMs from native video ads
No player, video content or ad integration separately. Everything comes bundled in a simple js tag.
2) Taboola
Taboola is one of the foremost company in the native advertising space. It has recently partnered with The Trade Desk which allows the later to buy premium video and native ad placement across Taboola's network of premium sites. This has followed with the expansion of the native video ads which is currently in beta. You can see Taboola's video ads running on websites like Gyanipandit. Typically, publishers doing around 2 million page views are currently serving Taboola video ads. Previously, Taboola bought Convert Media for $100 Million to create the pathway for native video ads ecosystem.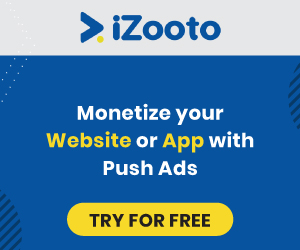 3) Teads.tv
Teads.tv is the leading native video ad platform working with top brands, agencies and publishers across UK, Europe, America and parts of Asia. They provide native outstream video ads which are smooth and are tied to scroll behavior and activates only when readers scroll pass them. They offer CPMs that can go as high as $20 on websites like Reuters and alike. In a world of ever-shrinking rates for banner ads, Teads is helping the publishers stay afloat. While they have a flexible minimum traffic limit, the quality in terms of content needs to be very high for approval from Teads. Teads is showing getting into the APAC market with tie-ups with top Indian news portals. We have seen Teads native video ads on tech.firstpost.com
4) Connatix

Connatix is a smart solution allowing brands to feature their content across web and mobile media properties in a real native way. Content is displayed with a similar look and feel of other story items and users view it on the same platform. Using Connatix marketplace, brands can target their relevant audience while optimizing their budget for best results. For publishers, Connatix means higher revenue through branded native video ads. Native ad placements are published with the similar look and feel of the site news feed, allowing advertisers to display branded content as an integral part of the publisher site. Although new, their programmatic native ad serving technology is adapted by brands like Bank of America, Ford, Lipton, Unilever, Amex and more. Among the publishers, Mashable is one of the first to set Connatix native video syndication platform. With Comscore recently naming Connatix as one of the top 25 key video property online- we see this company to emerge in the native video ads segment. We think that publishers should have good volume of traffic (around 5 million page views per month) to get started with them.
5) Distroscale
The DistroScale Content Marketplace connects top advertisers with exclusive, high quality, brand safe distribution opportunities across thousands of premium publisher sites. DistroScale's Proprietary Platform creates a powerful end-to-end content distribution solution enabling targeted delivery of video & digital content, which adapts seamlessly across destinations & devices. The content marketing platform is tied with more than 3000 publishers and 2700 brands. It is reaching to 208 million US unique every month and the numbers are growing. If you've an US specific site, Distroscale can be a great addition to your overall revenue from native video ads. I have first spotted Distroscale video ads on ehow.com.
Ad tech is a big market. In the days to come, we'll see more native video ad networks emerging, with some home grown technologies as well. I hope these native video ad networks are particularly inclined towards premium publishers. So, for small publishers, it is very important that they consolidate on creating more original content and get more traffic on their sites to be eligible for these ad networks. We look forward to have you on board with us for more interesting content on blog monetization.
Our Recommended Tools for Publishers:
Looking to Increase your Ad Revenue:
Get in touch with me for a personalised consultation and increase your ad revenue across native, display, video (instream and outstream), in-app and other verticals. I also assist in customized DFP setup, header bidding, and content creation strategy. My skype id is:
ronniedey
. Feel free to connect!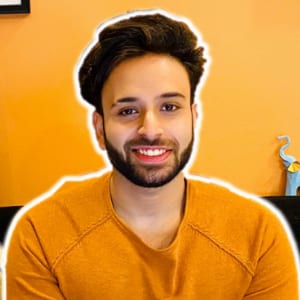 I and my team research various ad networks and can help you increase your overall ad revenue; so you could rake in more greenbacks with the best monetization platforms. Tap into the power of the online publishing business with me. I am just a mail away, so reach out to me if you want to scale up your website revenue. mail: [email protected]