Last updated on April 27th, 2023 at 09:37 am
DSP is an advertiser platform that enables buyers to manage multiple ad exchange accounts and data exchange accounts through a single interface. Buying ad placements in real-time through DSPs gives advertisers the ability to target their desired audiences as they are actually browsing websites. Typically the DSPs are managed by advertising agencies, agency trading desks, or in-house marketing teams, which specialize in real-time advertising. By providing clarity into impressions and conversions, DSPs help advertisers spend their digital advertising budgets more effectively. In this post, we will discuss Top 12 Best Video Demand Side Platforms of 2023.
Table of Contents:: Summary
Hide
Publishergrowth: The Revenue Acceleration Platform for Publishers
Blognife is elated to announce the launch of Publisher Growth- a community of publishers that helps you actively accelerate your revenue. This platform assists publishers in growing their traffic and revenue. As publishers, you can share and read reviews of ad networks and hosting companies. You can connect with other publishers to build links for growth and monetization hacks and more. This platform will help you stay up to date with the advertising and publisher ecosystem.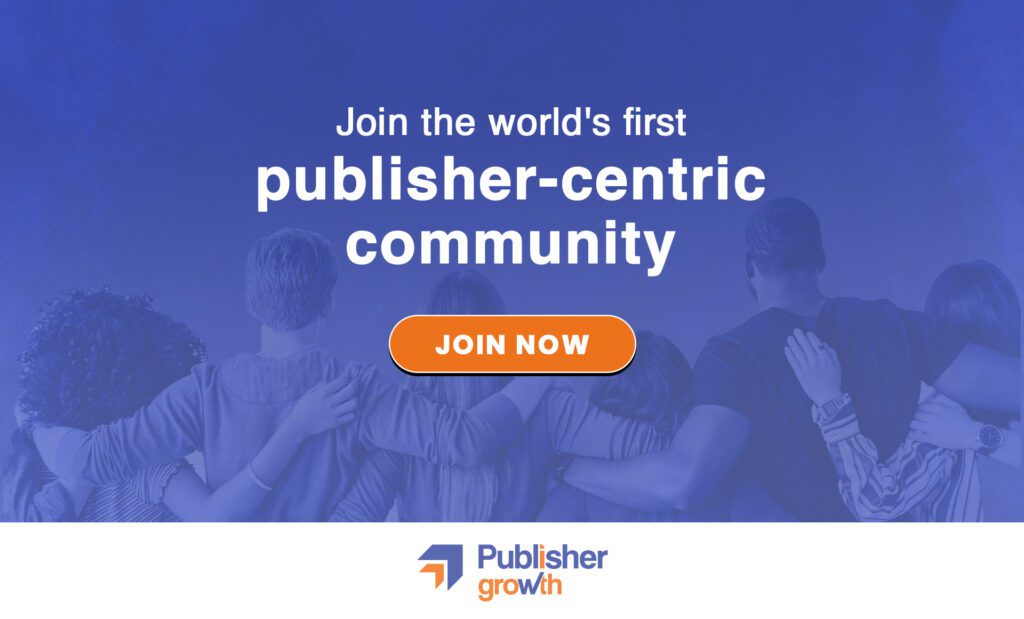 Features:
List of 200+ ad networks to monetize your site across all verticals.
Personalized site audit upon signing up on the platform that can increase your revenue.
Find all upcoming adtech conferences, webinars, and events in one place.
Stay informed with the latest adtech news across the globe.
1. Smarty Ads: Best AI-Powered DSP
SmartyAds DSP is an AI-powered programmatic media buying technology that allows advertisers to automate and streamline traffic purchasing and management of ad formats including display, rich media, and video, CTV in particular. Built with video formats in mind, this omnichannel platform optimizes digital advertising according to your video KPI objectives and delivers ads to the right customer on the right screen, at the right time.
Dynamic targeting and retargeting:

30+ targeting options, geo-fencing along with retargeting functions

work on different platforms and screens.
Global reach. SmartyAds features connections to the 14000+ top premium publishers, and 8500+ partners globally, processing 300 000 requests per second.
Variety of video ad formats. Out-streams and in-streams, rewarded, playable, reveal, CTV, and other interactive ad formats. Built-in ad-serving for video with automatic transcoding for all devices.
Ultimate brand safety. 100% traffic quality is guaranteed by IAS, Protected Media, Forensiq, and in-house safety technologies.
Automation. The platform automates bidding optimization and campaign

workflow that prevents overpaying and saves a significant amount of funds.

Real-time analytics

. Reports generated by a system in real-time help to analyze performance across a variety of metrics: impressions, clicks, eCPM, spend, etc.
Year of operation: 2013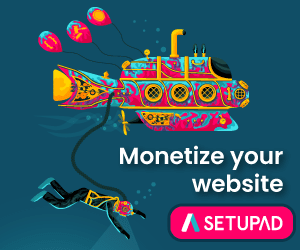 Services offered:

Omnichannel targeting, all ad formats, self-serve and managed campaigns, white-label solution DSP, DMP, CDP, and in-house programmatic.

Clients:

Cisco, Deloitte, Wargaming.net

Contact details:

+1 516 243 1241
2. TubeMogul: Best Video DSP for Brand Advertising
Founded in the year 2007, the video advertising enterprise has come a long way, to establish itself as one of the brand advertising giants. Since its foundation, it has done really well for itself to be ultimately acquired by Adobe in the year 2016 for 540 million USD. Located in almost 70 countries, it is headquartered in California. Its initiatives such as non-human traffic program, independence matters, open video viewability, fraud/fake pre-roll and NetBot detection certainly makes it an ideal destination for brand advertising through videos.
Year of operation– 2007
Services offer– Cross-channel solutions, Global advertising software availability.
Clients– 500 Start-ups, Intel Capital, Y combinatory etc.
Contact details- 0120 444 4711
3. Videology: Best Global Video DSP
Videology is a specialist in TV and social media advertising. Their global, market-leading technology helps Marketers and Media Companies manage, measure and optimize digital video and TV advertising to drive greater results in today's converged media landscape. It's certainly a favored destination for DSPs.
Year of operation– 2007
Services offers– Cross screen planning, Convergent advertising software
Clients– New Enterprise Associates, Inc., Valhalla Partners etc.
Contact details- 212 231 7840
4. Mediamath: Best Machine Learning Video DSP
The current and future customers are a demanding bunch. Savvy marketers often use MediaMath's technology, fuelled by sophisticated algorithms and proprietary data, to power meaningful conversations across the digital touch points that matter. Further advancements by this company have certainly made it a favored destination for demand-side supply platforms.
Year of operation– 2007
Services offers– Omni channel media, data algorithms, and machine learning
Clients– Jet.com, Amnet etc.
Contact details- 646 840 4200
5. TURN/ Amobee: Best Video DSP for Marketing
Leading the Forrester rankings for DSPs since time immemorial, Amobee is one of the few soft wares that provide an insight into the DSP platforms and lets you tap into the Omni-channel media to gain an advantage in the brand advertisement and marketing universe. Savvy marketers often use demand-side platforms such as Amobee to get the insights needed for campaign advantage.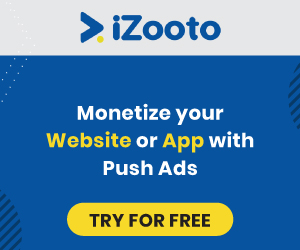 Year of operation– 2005
Services offers– Access to all the data and activation channels
Clients– Skype, Adidas, Porsche
Contact details- +1.650.353.4399
6. Dataxu: Best Video DSP Software Company
Dataxu helps marketing professionals use data to improve their advertising. Their software empowers you to connect with real people across all channels, including TV, capturing consumers' attention when and where it matters most; thereby making it a predestined place for demand-side platforms.
Year of operation– 2009
Services offers– Touch-Point, One view, Clear Sight
Clients– Skype, Vodafone, Epson, Hewlett-Packard
Contact details- +91 080 42232064
7. Bright Roll: Best Programmatic Video DSP
Programmatic advertising can help you make the most of your digital ad dollars. Whether you're looking to reach the right users or just need access to premium inventory, a partnership with BrightRoll can help. BrightRoll can certainly help you to reach the right audience and boost your ROI.
Year of operation– 2006
Services offers– BrightRoll DSP, BrightRoll Exchange
Clients– Skype, Activision, Lexus, Ford
Contact details- [email protected]
8. Tremor Video: Best Innovative Video DSP
They serve trading desks, agencies, and brand marketers who seek brand ad effectiveness and video buying efficiencies at scale across every screen. Purposely built for video KPIs, the Buyer Platform optimizes in real time to your performance goals and streamlines execution of any programmatic video advertising deal you want. Their patented auto-optimization takes the guesswork out of buying effective, programmatic cross-screen brand advertising.
Year of operation– 2006
Services offer– BRAND SAFETY, TURNKEY PROGRAMMATIC DEAL MANAGEMENT, REAL-TIME VIEWABILITY OPTIMIZATION etc.
Clients– Sapphire Ventures, Canaan Partners
Contact details- (646) 723-5300
9. The Trade Desk: Best Media Buying and Video DSP
Every day, media is becoming more fragmented as old models are reinvented digitally. This new landscape makes it harder for advertisers to reach their audience and requires an unbiased partner with powerful technology to help media buyers coordinate campaigns across digital channels. With The Trade Desk, buyers can value each impression like traders value stocks, using first and third party data to decide which impression to buy and how much to pay. Customers can also use our APIs to build their own proprietary analytic insights or access our bidders to create specialty DSP offerings.
Year of operation– 2009
Services offer– Omni Channel targeting, data management platform, Enterprise APIs etc.
Clients– MasterCard, ADBRAIN etc
Contact details- +1 805 585 3434
10. Digilant: Best Strategic Video DSP
Digilant, Inc., a programmatic media company, provides customized and strategic digital advertising solutions to customers in the United States and internationally. The company's platform AdBooster includes a data management platform that connects brands with audiences by activating first party, third party, and its own proprietary data. It offers display, video, mobile, and social solutions.
Year of operation– 2009
Services offer– Data science, Proprietary programmatic solutions, media buying etc.
Clients– Johnston and Murphy, Nike, Telecom etc
Contact details- +1 844 344 4526
11. Loop Me: Best Mobile Video DSP
LoopMe is the world's largest mobile video platform, reaching over 2 billion devices worldwide via integration with programmatic ad exchanges and direct publishers. Multiple options for simple integration to access global mobile video and full-screen premium campaigns are also available that generate high CPMs.
Year of operation– 2012
Services offers– Artificial intelligence, Data management platform, all mobile video etc.
Clients– EA, Nokia etc
Contact details- +44 0207 404 3743
12. Acuity: Best Programmatic Marketing Video DSP
AcuityAds Holdings Inc., through its subsidiary, AcuityAds Inc., provides digital media solutions. It develops a programmatic marketing platform based on its proprietary machine learning technology that enables advertisers to target and connect with their audiences across online display, video, social, and mobile campaigns. The company's platform also allows advertisers to manage their purchasing of digital advertising in real-time using real-time bidding.
Year of operation– 2009
Services offer– Insights, activation, and optimisation etc.
Clients– Jaguar, INM, Mazda etc
Contact details- 617-482-0222
13. Pixability: Best Premium Video DSP
Achieving the best media performance across premium video platforms requires deep video expertise, superior technology, and a platform-agnostic approach. Pixability's holistic solution provides media agencies and brand advertisers the ability to plan, buy, and report across premium video platforms in a single solution — empowering advertisers to maximize their results.
Year of operation– 2008
Services offer– Pixability for Agencies, Pixability for Brands etc.
Clients– YouTube, Facebook etc
Contact details- (617) 248-5846
These are some of the best video demand-supply platforms that provide you powerful automation tools to boost your ad campaigns.
Our Recommended Tools for Publishers:
Looking to Increase your Ad Revenue:
Get in touch with me for a personalised consultation and increase your ad revenue across native, display, video (instream and outstream), in-app and other verticals. I also assist in customized DFP setup, header bidding, and content creation strategy. My skype id is:
ronniedey
. Feel free to connect!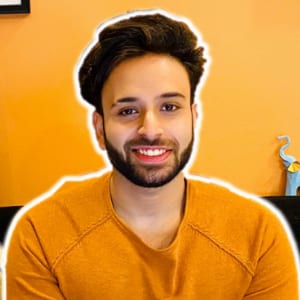 I and my team research various ad networks and can help you increase your overall ad revenue; so you could rake in more greenbacks with the best monetization platforms. Tap into the power of the online publishing business with me. I am just a mail away, so reach out to me if you want to scale up your website revenue. mail: [email protected]