Last updated on January 26th, 2023 at 04:46 pm
At Blognife, we are covering articles on video ad networks to help publishers educate and monetize their video ad inventory. While video ads offer premium CPMs to publishers, it might be difficult for publishers to understand which video ad type is appropriate for their website and how can they effectively monetize those video ad types. In today's article, we are going to discuss in-banner video ads, talk a bit about some in-banner video ad networks and discuss the scope of their implementation.
Table of Contents:: Summary
Hide
Publishergrowth: The Revenue Acceleration Platform for Publishers
Blognife is elated to announce the launch of Publisher Growth- a community of publishers that helps you actively accelerate your revenue. This platform assists publishers in growing their traffic and revenue. As publishers, you can share and read reviews of ad networks and hosting companies. You can connect with other publishers to build links for growth and monetization hacks and more. This platform will help you stay up to date with the advertising and publisher ecosystem.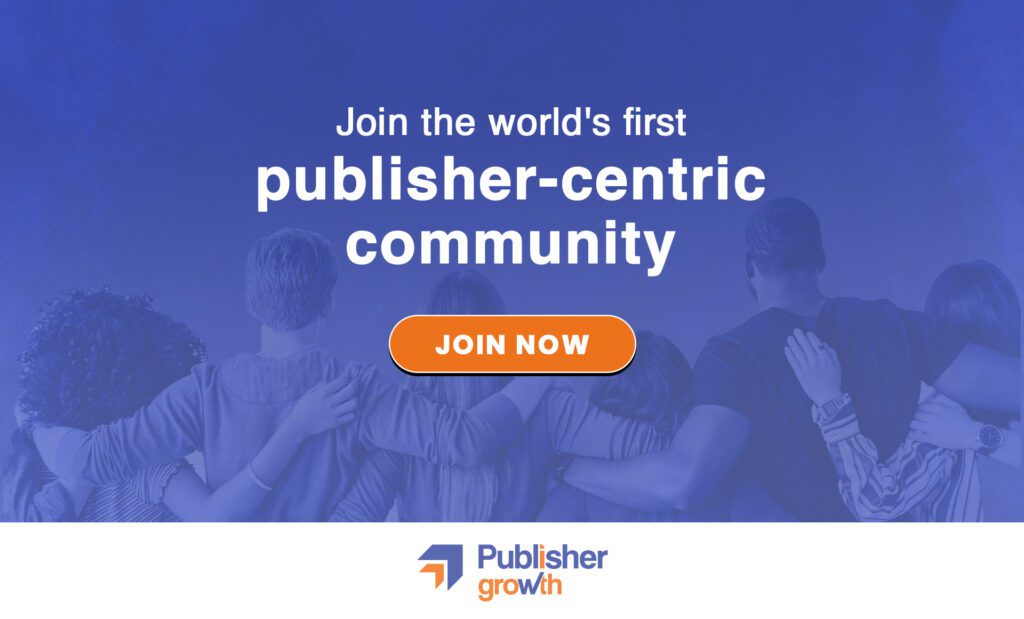 Features:
List of 200+ ad networks to monetize your site across all verticals.
Personalized site audit upon signing up on the platform that can increase your revenue.
Find all upcoming adtech conferences, webinars, and events in one place.
Stay informed with the latest adtech news across the globe.
What are In-Banner Video Ads?
In-banner video ads are video advertisements that are embedded in simple banners. These banners are usually IAB standard banners (728×90, 160×600, and 300×250) and are available on a wide range of websites. There are several in-banner video ad networks and we have listed some of the popular ones here.
Best In-Banner Video Ad Network List of 2023
In-banner video ads are not widespread like in-stream ads. However, it is an IAB-approved ad format and can run on website sidebars or anywhere. Here, we are sharing the list of ad networks that supports in-banner video ad formats. If you've knowledge of other ad networks which supports in-banner video ad format, please feel free to mention them in the comments below and we will add them to our list.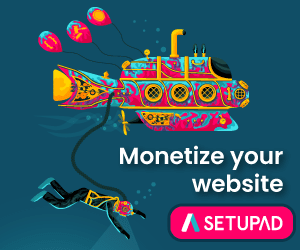 Adspruce: Best Mobile In-Banner Video Ad Platform
AdSpruce is one of the most compatible and compelling video ad platforms in the mobile advertising ecosystem. With their roots in mobile video, they deliver trackable video advertising to more device types than any of their competitors. The AdSpruce technology makes video ads clickable on mobiles more than anyone else, resulting in higher engagements and ROI for advertisers and marketers. AdSpruce's unique video banner solution delivers high-visibility advertising with effective KPI-driven calls to action, driving users to your POS and proving ROI.
How it Works:
Your video is placed inside a rich-media, click-to-view video banner within our publisher network. When users visit the page, they will see a video preview that plays (without audio) in the banner. To increase user engagement, advertisers can add links to social media pages or add further interactivity with an AdSpruce iEndCard.
Video Ad Type: In-Banner
Traffic Minimum Requirement:100k page views monthly
Payout: NET 60, Minimum Payout GBP 100
Top Geographies: Europe, Asia, US
Payment Methods: Paypal, Check
Exoclick: Best In-Banner Video Ad Network for Monetization
ExoClick, the innovative ad company, provides two channels for advertisers and publishers: An Ad Exchange and an Ad Network. Our Ad Exchange enables publishers to monetize their traffic not only with ExoClick's ad network but also with other ad networks and DSPs. Currently, ExoClick's ad exchange already has over 30 partners plugged in and the company is adding more demand platforms each day.
How does it Work?
Exoclick provides in-banner video ads for the following ad sizes- 120×600, 160×600, 250×250, 300×50, 300×100, 300×250, 315×300, 468×60, 728×90. These banners support MP4 format with a file size of 1.5MB.
Video Ad Type: In-Banner
Traffic Minimum Requirement: NA
Payout: NET 20, Minimum Payout is Euro 20
Top Geographies: Global (EU)
Payment Methods: Check, Paypal
TubeMogul: Best Independent In-Banner Video Ad Network
TubeMogul is the leading independent software platform that enables brands and agencies to plan, buy, measure, and optimize their global advertising. They provide premium ad inventory across all channels and are connected to the top SSPs via RTB protocol. With Tubemogul, marketers and brands have the access to videos online and offline with KPIs that are distinguishable. Since it is an advertiser platform, you need to connect with some SSPs and keep track of the purchase behavior of in-banner video ads via TubeMogul.
Video Ad Type: In-banner
Traffic Minimum Requirement: NA
Payout: NA
Top Geographies: Global
Payment Methods: NA
Benefits of using In-Banner Video Ads
Publishers can see higher CPMs with in-banner video ad networks. Also, this video ad format doesn't require any video content and can be placed on any banner slot. We have seen a lot of publishers showing interest in in-banner video ad networks and thus we thought of creating this post. However, we didn't find quite a few video ad networks that support in-banner video formats due to certain limitations. In the next topic below, we are discussing the limitations of in-banner video ad types and why they aren't always beneficial for publishers.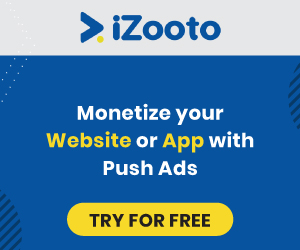 Limitations of using In-Banner Video Ads
While in-banner video ad types can be beneficial for small publishers, they aren't always that great a source of revenue. Generally, in-banner video types are frowned upon by industry veterans and publishers. There aren't many in-banner ad networks because most of these are bought via ad exchanges. Most IBV buyers pay only high enough to get exposure.
If a publisher has 300×250 display ads at $2.50 CPM, then the IBV buyer will pay $2.60. The IBV company is then selling that inventory at $4-5 CPM. You could argue that it's still a $0.10 increase. However, the IBV companies use VPAID tags which host client side auctions to get demand. This auction causes a page lag which often prevents other display ads to load on the page. So while the publisher may have extracted $0.10 more (if the ad loads) on the 300×250 space, the overall page RPM can drop a few dollars.
On the other hand, the advertiser is made to believe that he is buying in-stream video ads buy he is served with in-banner video ads. Also, in-banner ads are
In-banner video ads won't die because advertisers/buyers find them as a cheap source of video advertising and thus they are served in programmatic inventory. As a publisher, you need to constantly monitor and block those in-banner video ads served on your site. Also, you can black-list the DSPs which are serving in-banner ads on your website.
The majority of consumers dislike in-banner video ads. Almost 70% of users feel these units are disruptive.* At their best, in-banner ads are annoying. At their worst, they can negatively impact the user experience by causing sites to load slowly and crowding pages so it makes it difficult to consume their content. If you've ever had the experience of clicking out of a page because it's taking forever to load or had an ad start playing (maybe when you were in a meeting weren't supposed to be browsing…) while you struggle to find and click out of the tab, you've probably felt the pain of being served an in-banner video ad.
Wrapping Up
Thus, we believe that you've now got a fair idea as to why the industry frowns in-banner video ads. Since they decrease the overall revenue opportunity of a publisher, you should avoid using them. Also, because of the fact that they are purchased at rates just high enough to beat the competition of banner ads, they aren't a source of additional revenue as many publishers might think. This leaves publishers to opt for in-stream video ads which have much higher CPMs. Do get in touch with us if you're planning to run in-stream ads with us. Hope you enjoyed reading our article on the in-banner video ad networks list of 2018. Keep visiting Blognife for more interesting content on website monetization.
VDO.AI: Best In-Banner Video Ad Network (Blognife Recommended)
VDO.AI's native units are designed to be non-obtrusive and provide a seamless way for publishers to leverage the power of video. A lot of publishers see more revenue from a single VDO.AI unit compared to multiple banners and traditional native units. VDO.AI is headquartered in Mountain View, CA. With VDO.AI's native video widget, you can see an increment of almost 50% of your regular earnings on sites that are typically known to perform well with video ads. The setup usually takes less than a day to get started go live once your site gets approved by the demand partners. Listed below are the benefits of joining VDO.AI
Easy integration using a single javascript

See an additional revenue of almost 50% of your regular earnings

One tag that sources the video demand is Google ADX, Appnexus, Sovrn, and other demand platforms.
Generate higher CPMs from native video ads

No player, video content, or ad integration separately. Everything comes bundled in a simple js tag.
These are some of the best in-banner video ad networks, which help you serve in-banner creatives effectively.
Our Recommended Tools for Publishers:
Looking to Increase your Ad Revenue:
Get in touch with me for a personalised consultation and increase your ad revenue across native, display, video (instream and outstream), in-app and other verticals. I also assist in customized DFP setup, header bidding, and content creation strategy. My skype id is:
ronniedey
. Feel free to connect!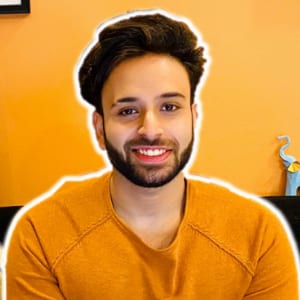 I and my team research various ad networks and can help you increase your overall ad revenue; so you could rake in more greenbacks with the best monetization platforms. Tap into the power of the online publishing business with me. I am just a mail away, so reach out to me if you want to scale up your website revenue. mail: [email protected]