Last updated on January 26th, 2023 at 04:46 pm
The mobile advertising industry is undoubtedly a booming arena for both advertisers and publishers for maximizing revenue from traffic. The platform consists of two major segments. Firstly, Supply which is presented by the publishers and an SSP (Supply Side Platform) cumulates the mobile ad inventories of thousands of publishers. Secondly, Demand is presented by a Demand Side Platform (DSP), which allows advertisers to put the ads in the inventories of publishers. The function of the Mobile ad network is basically to serve as a linking pin between these two sides of the value chain, ensuring the proper flow of inventory across supply and demand channels, either directly or via rebooking/reselling of the inventory. In this post, we will discuss the Top Mobile AdServer for Publishers.
Table of Contents:: Summary
Hide
Publishergrowth: The Revenue Acceleration Platform for Publishers
Blognife is elated to announce the launch of Publisher Growth- a community of publishers that helps you actively accelerate your revenue. This platform assists publishers in growing their traffic and revenue. As publishers, you can share and read reviews of ad networks and hosting companies. You can connect with other publishers to build links for growth and monetization hacks and more. This platform will help you stay up to date with the advertising and publisher ecosystem.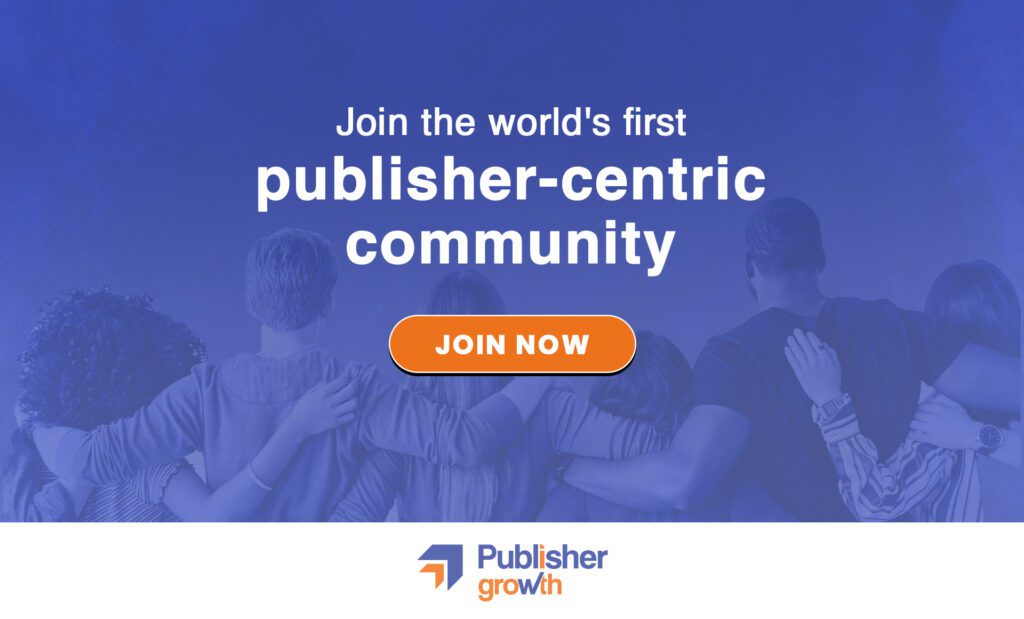 Features:
List of 200+ ad networks to monetize your site across all verticals.
Personalized site audit upon signing up on the platform that can increase your revenue.
Find all upcoming adtech conferences, webinars, and events in one place.
Stay informed with the latest adtech news across the globe.
For the past several years, the online market had served the advertiser's needs on the purchasing side, but now with the introduction of real-time bidding and programmatic ad mediation, the mobile ad platform can fulfil the publisher's demands as well. The real-time bidding functionality gives the publishers access to a buying market specifically designed to maximize the value of each impression. This considerably reduces the inefficacies of directly dealing with multiple partners by automating access to demand sources.
When choosing among the top ad servers, the first thing you need to pay attention to is the availability of real-time bidding functions. Here's a list of Top Mobile Ad Servers for Publishers 2018 –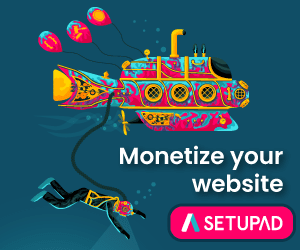 1. Mopub: Top Large Mobile Ad Server
Founded in 2010, MoPub is one of the world's largest ad servers for mobile app developers. It was first created by former Google and AdMob engineers Nafis Jamal, Bryan Atwood and Jim Payne to provide monetization solutions for publishers across the globe. MoPub was later acquired by Twitter in 2013. With a flexible network mediation solution integrated with the mobile programmatic exchange, MoPub's platform is an ideal choice for publishers to maximize ad revenue. MoPub works with 180+ DSPs that enable the marketers and agencies to access this supply chain.
Key features: Has an extensive reach of 1.5 billion apps and 49,000+ mobile apps, providing access to the audience across Twitter
Ad formats: Video, Native, Opt-in video, Display, Rich Media, Native video
Platforms support: Android, iOS
2. Smaato: Top Real-Time Bidding Mobile Ad Server
Smaato is a great alternative for publishers looking for a reputable and reliable advertising network featuring real-time bidding and other beneficiary technologies for both publishers and advertisers. The network offers the world's widest ad server and the ability to choose from a long list of networks. The DeSmaato Publisher Platform is designed to offer a "Dynamic Demand" platform that enables per-impression competition for all advertising sources to maximize publisher revenue. Smaato has a reach of over 390 demand partners, which are free to integrate and promises high revenue potential.
Key Features: Free for publishers and app developers
Ad Formats Supported: Expandable Banners, Interactive Banners, Native ads, Vast Video, Standard ad units
Platforms Supported: iOS, Android
3. Admob: Top Mobile Ad Server for Maximum Revenue
AdMob offers top-notch technology utilities on a single platform so that publishers can not only keep a track of their traffic but also maximize their revenue. Hence, as an Admob Publisher, you don't have to worry about combining tools or using development resources to create your own ad solutions. Admob runs over 1 million apps with over 100000+ Google advertisers facilitating high fill rates and competitive eCPMs. The network has been attaining a 200% increase in CPMs since 2013.
Key Feature: It specializes in targeted mobile advertising services and providing large-scale app promotion, and provides intelligent in-app sales insights via Analytics.
Ad Formats Supported: Banner, Interstitial, Native, Rewarded
Platforms Supported: iOS, Android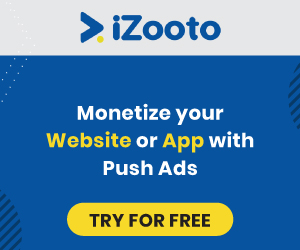 4. Epom: Top International Mobile Ad Server
Launched in 2011, Epom is an international advertising network created with the intent of connecting premium advertisers to top publishers, across all horizons. Basically, it is a cross-platform ad network working with mobile apps, mobile web, and video ad formats. It has earning models based on CPM, CPL, CPA, and CPC, that sell inventories for the best rates, using precise targeting features. The eCPM campaign is automatic and all the ad placements are highly optimized.
Key Feature: Has a Real-time bidding platform, engaging ad formats with access to over 20 mobile-specific DSP partners
Ad formats: Banners, Rich Media, Interstitial
Platforms: Android.
5. Mobfox: Top Fastest-Growing Mobile Ad Server
Known as the largest mobile advertising network in Europe, Mobfox offers a wide range of features to both advertisers and publishers. The network has become the fastest-growing ad network after the Google-owned company, Admob. It delivers ad serving solutions that work on all mobile platforms. Using the newly launched MobFox RTB Exchange, publishers can connect to over 100 demand partners and use native ads in their apps, and the options to mediate third-party ad networks through the Publisher Platform.
Key Feature: Data-enriched ad requests, smart mediation with MobFox RTB platform, auto-optimization of ads
Ad formats: Banners, Native, Interstitial, Video
Platforms: iOS, Android, Mobile Web.
6. Fyber: Top Independent Mobile Ad Server
Fyber is an independent ad technology platform that connects application developers with advertisers. Fyber uses technologies to provide connections between app developers and advertisers. The company intends to help developers with the existing challenges they are facing while maximizing revenue for publishers. The company works across different devices and different platforms. Their products, including SSP, Ad Server as well as Exchange and Mediation products provide thousands of developers with an opportunity to generate revenue with the involvement of more than 500,000 users around the globe.
Key Feature: Audience segmentation, Open mediation
Ad formats: Banners, Native, Interstitial,
Platforms: iOS, Android, Adobe Air, Unity
7. Applovin: Top Mobile Ad Server for Cross-Platform Apps
Founded in 2011, AppLovin is one of the well-known mobile advertising companies that allow brands to acquire and re-engage users on mobile devices. It supports cross-platform apps driving monetization on various mobile web platforms. The network publishers earn revenue on a CPA or CPC model while generating high eCPM rates and fill rates. With a pool of 1 million users, publishers can easily reach 70% of brand consumers within a week. The powerful, comprehensive analytics reporting dashboard delivers quick results to help you make most of the ad campaigns.
Key Feature: Suitable for developers and advertisers worldwide, all major platforms and formats are supported
Ad formats: Custom Ads
Platforms: Android, iOS, Windows Mobile
8. OpenX: Top Largest Independent Mobile Ad Server
OpenX offers the largest independent ad exchange for publishers while maintaining the highest quality marketplace standards. Founded in 2007, the ad exchange empowers publishers with the tool to sell, manage and deliver their inventory across multiple formats and screen sizes. The intuitive UI provides publishers with advanced pacing controls and an in-house marketplace quality team to ensure safety.
Key Feature: Highly customizable integration with OpenX Ad Exchange
Ad formats: Banner, Native, Interstitial, Rich media and video
Platforms: Android, iOS
Hence, on the whole, all these ad exchanges are highly competitive and can generate high returns for both publishers and advertisers. However, before choosing an ad network, just remember that you can always switch to a different network if you are not 100% satisfied with your initial choice. Choosing the right network for your application is not an easy task, but you can try one from the above list and maximize the site revenue.
Our Recommended Tools for Publishers:
Looking to Increase your Ad Revenue:
Get in touch with me for a personalised consultation and increase your ad revenue across native, display, video (instream and outstream), in-app and other verticals. I also assist in customized DFP setup, header bidding, and content creation strategy. My skype id is:
ronniedey
. Feel free to connect!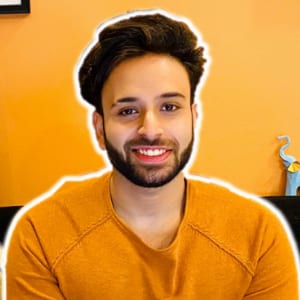 I and my team research various ad networks and can help you increase your overall ad revenue; so you could rake in more greenbacks with the best monetization platforms. Tap into the power of the online publishing business with me. I am just a mail away, so reach out to me if you want to scale up your website revenue. mail: [email protected]