Last updated on January 26th, 2023 at 04:43 pm
In this article we are going to talk about YouTube monetization and the potential earning opportunities for YouTubers in India. Here, we will not only discuss YouTube CPM rates in India, but also will try to talk how you can increase your earnings and gain subscribers fast. If you're someone who has just started a YouTube channel or someone who is already earning from YouTube, this is the article you should read to further increase your knowledge in advertising technology. YouTube, today stands on millions of videos and every hour, thousands of new videos are published. Thus, the inventory is increasing but the advertiser demand is not growing in the same scale for Indian traffic. As a result, YouTubers in India are earnings lesser every passing day. Two to three years back, YouTube was a great source of income for Indian vloggers, but currently, you cannot rely on YouTube's revenue alone as the competition is getting tougher. However, a proper organized start can help you meet your goals and expectations since that will be realistic.
Table of Contents:: Summary
Hide
Publishergrowth: The Revenue Acceleration Platform for Publishers
Blognife is elated to announce the launch of Publisher Growth- a community of publishers that helps you actively accelerate your revenue. This platform assists publishers in growing their traffic and revenue. As publishers, you can share and read reviews of ad networks and hosting companies. You can connect with other publishers to build links for growth and monetization hacks and more. This platform will help you stay up to date with the advertising and publisher ecosystem.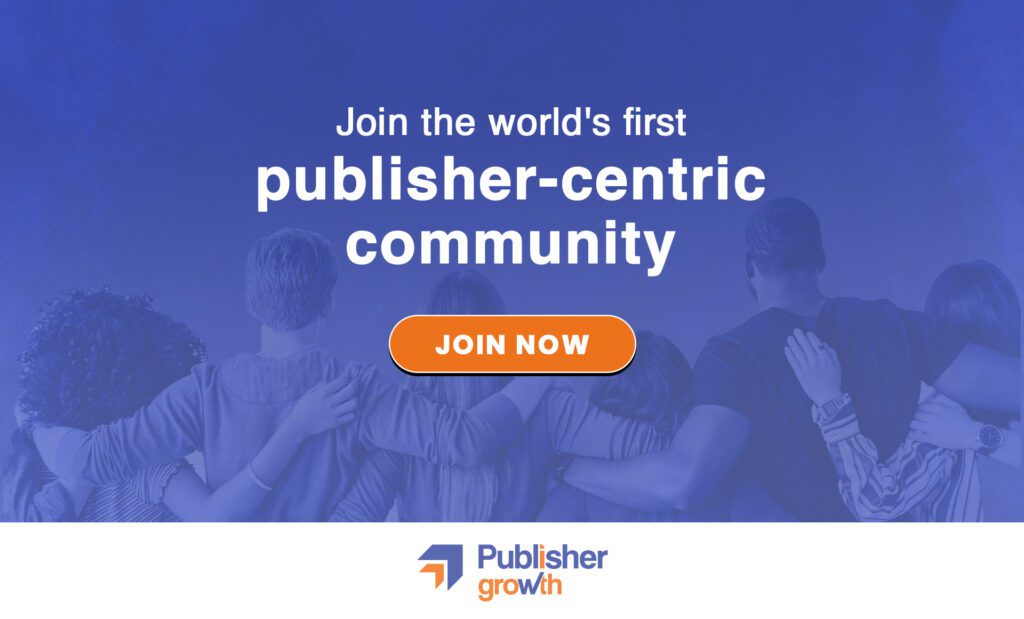 Features:
List of 200+ ad networks to monetize your site across all verticals.
Personalized site audit upon signing up on the platform that can increase your revenue.
Find all upcoming adtech conferences, webinars, and events in one place.
Stay informed with the latest adtech news across the globe.
YouTube Monetization Rates in India
YouTube channels which have crossed 4000 hours of watch time over the last 12 months and have over 1000 subscribers are currently eligible for monetization. This is a new policy update which was enforced on 18th February 2018, and it resulted in demonetization of a lot of small YouTube channels which were not able to reach either the 1000 subscriber list or 4000 watch hours threshold. The good thing is your channel will be automatically reviewed for monetization once you reach the minimum threshold and no actions are needed from your end. Listed below, we are discussing the YouTube monetization rates in India for individual niches. Please note that the CPM and monetization rates depend on a lot of factors like the niche of the video, audience type, audience age, click through rates and myriad other factors which comes into play.
YouTube CPM Rates in India for Entertainment Niche
The CPM rates for entertainment niche is around $1-$3 for Indian traffic. It may be higher for premium audience type, but the standard rates apply. The ad fill rates or the percentage of your traffic where ads will be displayed would actually determine your overall revenue. So, if your fill rate is 50%, you will be monetizing almost half of your YouTube video views and can expect decent revenue each month from it.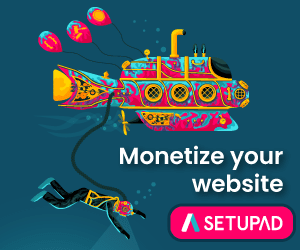 YouTube CPM Rates in India for Education Niche
We run a small YouTube educational channel with close to 1000 subscribers and we are getting around 1500 views a day. While this data doesn't really justify the entire niche, but on an average, we are seeing rates anywhere around $0.50-$2. This is actually because we are targeting audience which is in the age bracket of 16-20 and doesn't really offer much interest to the advertisers. If you're running an educational channel geared towards professionals, then you can expect much higher CPMs and also the fill rates will be higher. The entire endgame for higher YouTube CPM comes to the fact- "how many advertisers are bidding for the traffic you have" and the ad which has the highest bid rate is displayed followed by the others once those bids are exhausted.
YouTube CPM Rates in India for Tech Niche
The technology niche has the highest CPM rates. Even for Indian traffic, you can expect CPMs to be as high as $5 and above for technology niche. Also, the fill rates for technology niche and finance niche tends to be higher than entertainment and education niche mainly because of the lowered inventory supply. If you're mostly into gadget reviews, you can earn good revenue by recommending links and end cards towards the end of each video where you prompt your viewers to take action. These are additional income and can be much more than what you're actually earning from YouTube alone. A lot of tech bloggers solely depend on affiliate revenue.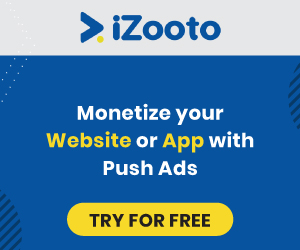 YouTube Rates per View in India
If you are making INR 200 per 1000 ad impressions, then you're earning around 20 paise per view for Indian traffic. Since all video impressions are not monetized and your ad fill rate can be anywhere between 10 percent to 50 percent, you need to figure out what volume of page views you need to deliver in order to get 1000 ad impressions. If can be anywhere between 2000 to 5000 page views and would depend on the niche of your channel. The YouTube rates per view in India would vary based on the niche of the channel, engagement rate, and other important factors.
YouTube Payment Per View
YouTube pay its publishers once they reach a minimum payment threshold of $100. The payment is made via AdSense, so you need to have a valid AdSense account in order to make money from YouTube.
How to Increase Your YouTube Traffic?
In a nutshell, you need to focus on a particular niche and keep producing quality videos which genuinely help visitors. This will create a high level of engagement and people will subscribe to your channel. As the subscriber count increases, you can expect the traffic to increase. Also, organic search is a crucial factor to see more traffic coming in. Thus, your YouTube channel should have the right channel tags, also each video should have appropriate video title and the right set of tags so that they appear naturally on YouTube search.
How to Increase your YouTube Revenue for Indian Traffic?
Unlike AdSense, there is nothing much you can do to increase your YouTube revenue with placement optimization since it is mostly google controlled. All you have is the content and the quality of the content. Since the entire adtech has slowly moved to programmatic, it is crucial that you create quality content on your YouTube channel. More the quality of the visitors, higher will be your YouTube ad CPM rates and you can make more money per 1000 ad impressions.
YouTube Ad Rates in India
YouTube shows different type of ads on your video. There are pre-roll video advertisements. Additionally, there are overlay ads, and sidebar ads on your video page (companion ads). Also, there are break ads which appear at natural break points if the video is of a longer durations. The rates for pre-roll video ads are highest and publishers get paid if the ad is viewed for at least 15 seconds by the visitor irrespective of the length of the ad. This is how the viewability metric is determined on YouTube. Followed by the pre-roll, break ads are the ones which have higher CPM and finally you have the overlay ads and companion ads that can also generate your additional revenue. The YouTube ad rates for pre-roll is around USD 5-7 for Indian traffic. It can be higher if programmatically targeted. Those which are overlay and companion ads tend to have close to USD 1 in CPM.
Thus, to wrap up, YouTube CPM rates in India depends mainly on the audience targeting. If more advertisers are bidding for your traffic, you will naturally see higher CPMs. However, it is very difficult to predict the audience set and thus, the only option a YouTuber has is to focus on the video quality and the content niche. Doing so to ensure the audience is premium can elevate your ad rates.
Looking to Increase your YouTube Subscribers, Traffic and Channel SEO?
TubeBuddy is a FREE browser extension that integrates directly into YouTube to help you run your channel with ease. The premium version offers productivity, bulk processing, video SEO, promotion, data&research tools that can boost your channel growth. Particularly, video search engine optimization is something which is crucial for higher YouTube rankings.
Our Recommended Tools for Publishers:
Looking to Increase your Ad Revenue:
Get in touch with me for a personalised consultation and increase your ad revenue across native, display, video (instream and outstream), in-app and other verticals. I also assist in customized DFP setup, header bidding, and content creation strategy. My skype id is:
ronniedey
. Feel free to connect!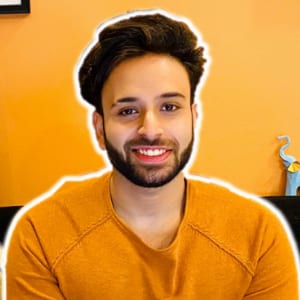 I and my team research various ad networks and can help you increase your overall ad revenue; so you could rake in more greenbacks with the best monetization platforms. Tap into the power of the online publishing business with me. I am just a mail away, so reach out to me if you want to scale up your website revenue. mail: [email protected]