Last updated on January 26th, 2023 at 04:20 pm
Native content language is on the rise as Google plans to expand its search dominance and increase its user base. The company has come up with Ad serving for regional content languages like Hindi, Bengali, Tamil, and recently Telugu to help publishers in the Indian ecosystem to increase their ad revenue through contextual advertising. Over the next few years, we expect more native languages to be AdSense approved. Additionally, there is a growing number of ad formats like display, native, and video that can help publishers with superior ad monetization. In this article, we are going to discuss the top ad networks that you can use to monetize your Bengali blogs.
Publishergrowth: The Revenue Acceleration Platform for Publishers
Blognife is elated to announce the launch of Publisher Growth- a community of publishers that helps you actively accelerate your revenue. This platform assists publishers in growing their traffic and revenue. As publishers, you can share and read reviews of ad networks and hosting companies. You can connect with other publishers to build links for growth and monetization hacks and more. This platform will help you stay up to date with the advertising and publisher ecosystem.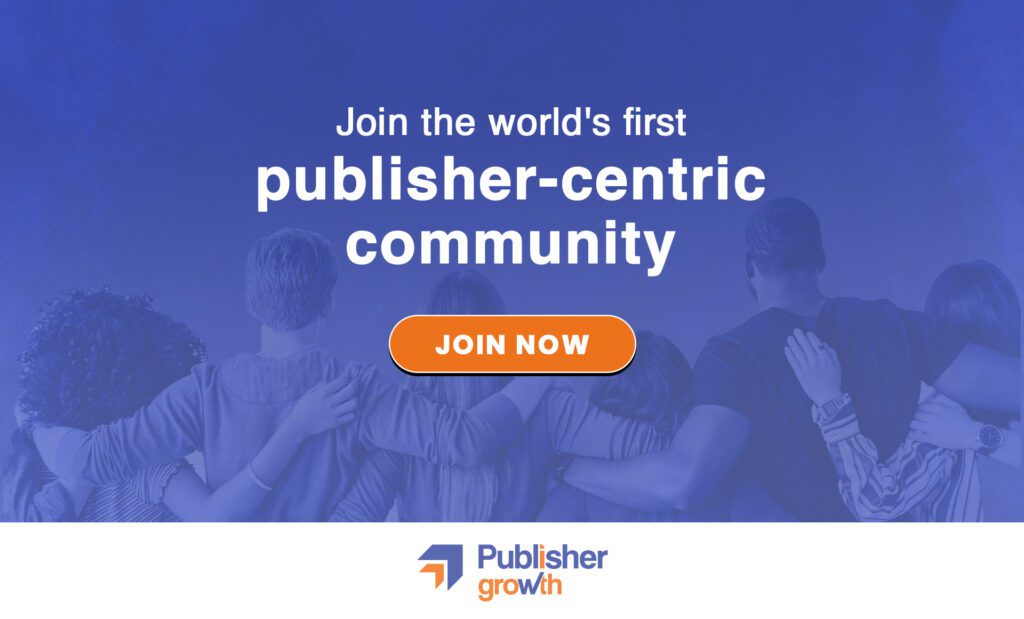 Features:
List of 200+ ad networks to monetize your site across all verticals.
Personalized site audit upon signing up on the platform that can increase your revenue.
Find all upcoming adtech conferences, webinars, and events in one place.
Stay informed with the latest adtech news across the globe.
1. VDO.AI (Blognife Recommended)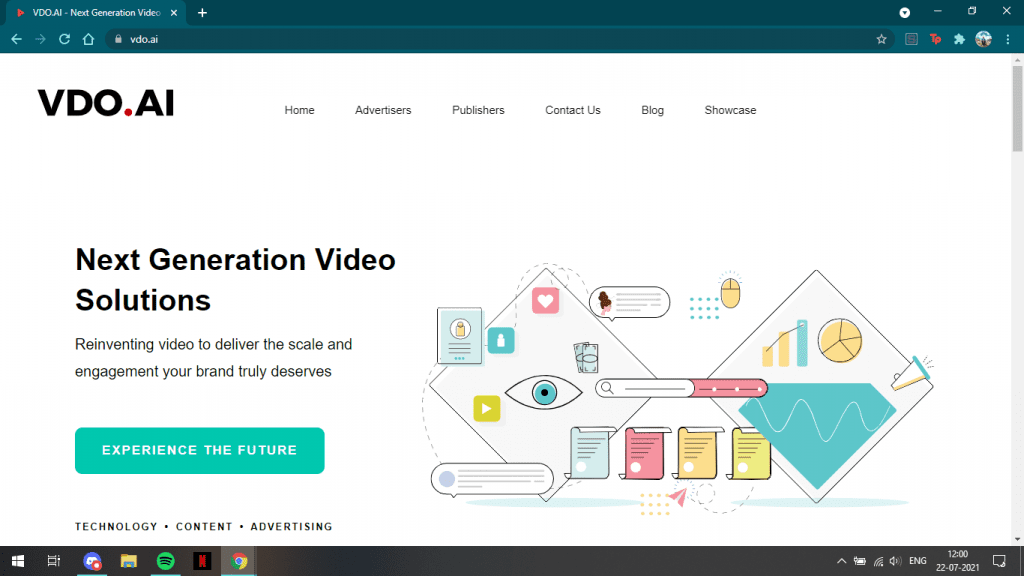 VDO.AI's native units are designed to be non-obtrusive and provide a seamless way for publishers to leverage the power of video. A lot of publishers see more revenue from a single VDO.AI unit compared to multiple banners and traditional native units. VDO.AI is headquartered in Mountain View, CA. With VDO.AI's native video widget, you can see an increment of almost 50% of your regular earnings on sites which are typically known to perform well with video ads. The setup usually takes less than a day to get started and goes live once your site gets approved by the demand partners. Listed below are the benefits of joining VDO.AI
Easy integration using a single javascript

See an additional revenue of almost 50% of your regular earnings

One tag that sources the video demand is Google ADX, Appnexus, Sovrn, and other demand platforms.
Generate higher CPMs from native video ads

No player, video content or ad integration separately. Everything comes bundled in a simple js tag.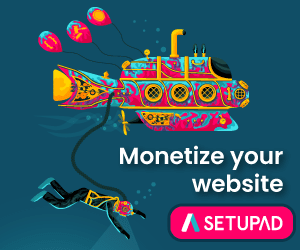 2. Google AdX (Google Ad Exchange): Best Ad Network for Bengali Blogs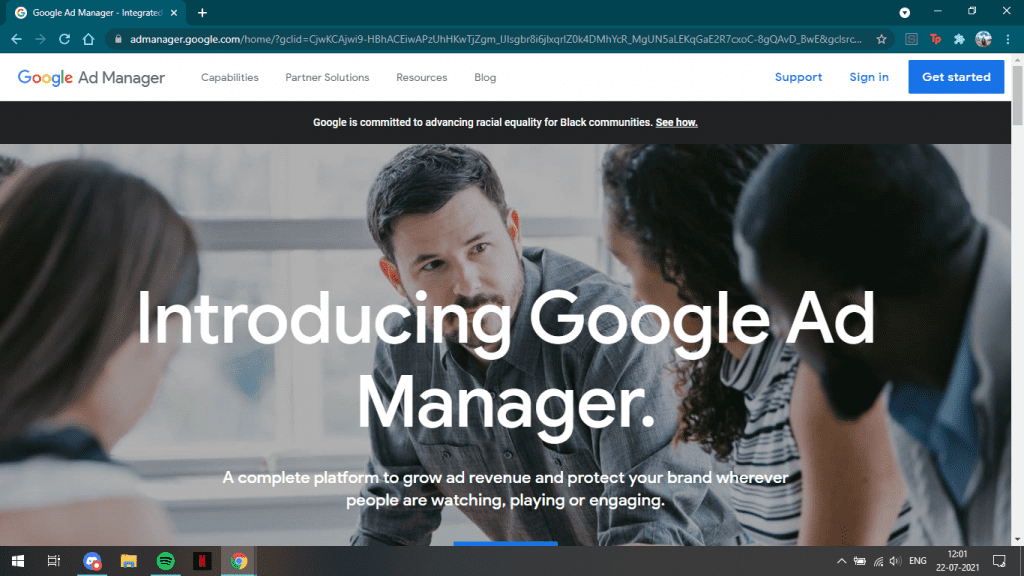 This Google Doubleclick Ad Exchange service is for maintaining and managing multiple monetization sources of online display advertising. In this Ad Exchange service, the publishers and the publisher networks are the sellers and the advertisers and advertising networks are the buyers. Publishers featuring AdX on their websites are presented with the world's most honoured advertisers who are enthusiastic to spend significant advertising budgets on sites that are widely trafficked.
Featuring Real-Time Bidding (RTB) technology AdX pairs up premium websites with premium advertisers. AdX can feature a maximum of 5 Ads per page and has access to advertisers AdWords, AdX, Local and Global DSPs with RTB Integration. The CPM pricing is determined by the Publishers themselves who keep 80% from Open Auctions and 90% from Private Auctions and Preferred Deals. An advanced version of AdX has flexible reporting with creating queries based on a publisher-defined parameter. The full potential of AdX is reached when it can compete with other Ad networks through Google's ad serving platform – DoubleClick for Publishers (DFP).
3. iZooto (Blognife Recommended): Best Ad Network for Bengali Blogs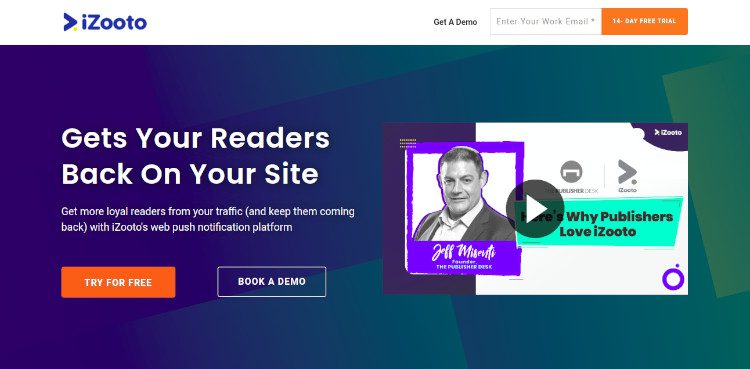 iZooto allows publishers to tap into web push notifications for driving traffic and monetization using native content ads. Unlike conventional display ads, native content ads served on push notifications attract CTRs up to 2% – 3%. Publishers working with iZooto are now able to generate 15-20% of their traffic using push notifications and increase their revenue by 15%. As a publisher, you can subscribe to iZooto's Monetization plan which allows you to use use the product for free of cost and also helps you monetize push notifications. iZooto helps you in monetizing push notification inventory using native ads. iZooto has partnered with leading Ad-networks and exchanges including the likes of Taboola, Pubmatic, and RevContent to name a few. The modus operandi is simple –
iZooto sources contextually relevant ads from its Ad network partners.
These native ads are delivered via notifications to your subscribers.
iZooto operates on a CPC model and when your subscribers click on these ads, you earn revenue.
2 native content ads are pushed to subscribers. At an average CPC of 10 cents, publishers in the US could potentially start generating up to $1,000 per month in just a quarter. Check out this detailed calculator that will help you estimate your earning potential.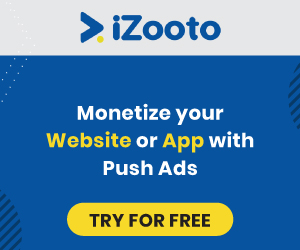 4. Sulvo: Best Ad Network for Bengali Blogs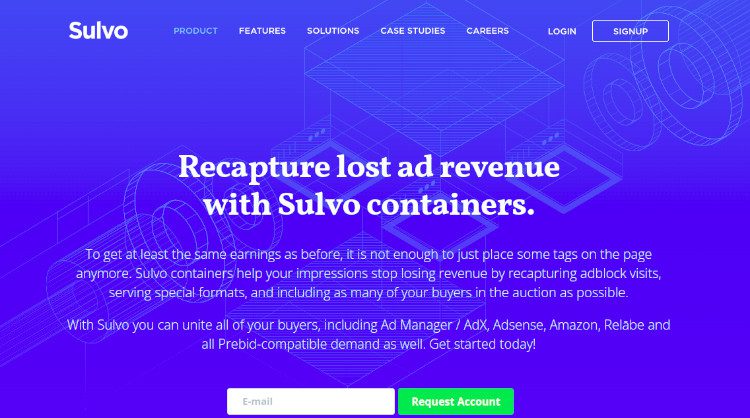 Sulvo provides higher revenue, deeper insights and accurate pricing. Sulvo can operate and deliver proper results both in the US and internationally. The patent-pending technology of Sulvo relies greatly on the artificial intelligence it is powered by. To protect all the transactions conducted, Sulvo runs on a 256-bit bank-level encryption. Sulvo tries to be beneficial to both the Publisher and the Advertiser by helping them maximize revenue and reach the highest potential of their present inventory; and eliminating waste and focus on quality impressions respectively. A few of their special features are:
Variety of Ad formats- Ads which will best suit the content of the website can be selected from the wide choice.
Custom segmentation- segmenting custom variables.
Advanced support- full technical support is provided.
A few of Sulvo's ad tech partners and buyers are Media math, adform, trademob, OpenX, etc.
5. Taboola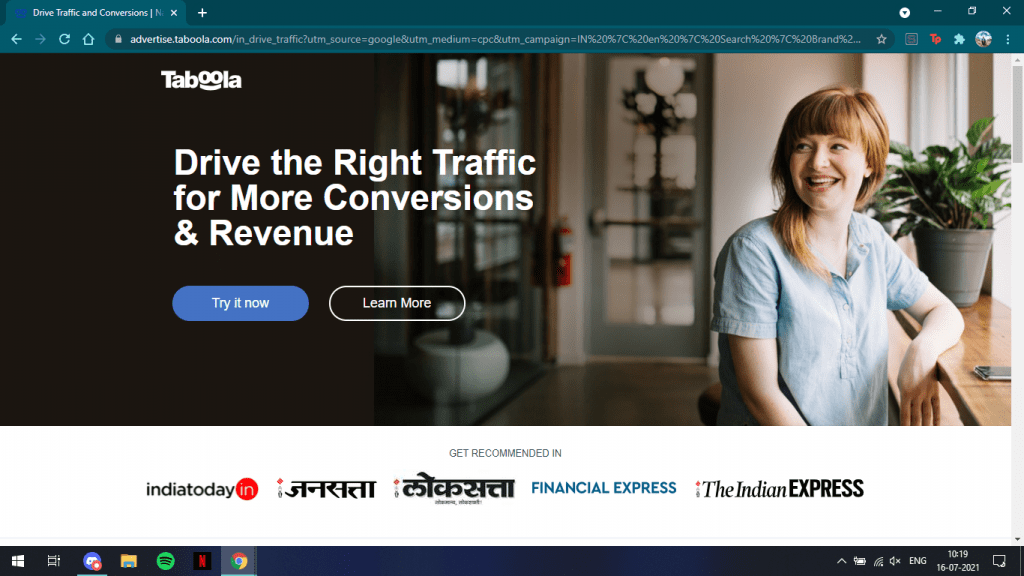 Another Ad network to drive quality traffic in your website, get conversions and grow revenue. Taboola supports native languages. The topmost publishers have all selected Taboola to get a better-engaged audience and due to the increase in their revenue. Few of the features are:
'Reach the world'- Engage with over one billion relevant users across premium publishers at a massive scale.
'Connect confidently'- Videos and native content campaigns can be operated in a non-disruptive, brand-safe environment through programmatic or direct channels.
Meet all your marketing objectives.
Both Publishers and Advertisers have embraced native Ads to help grow their business. Native Ads helps users engage with branded content they like on their own terms. Companies like Expedia, Whirlpool, Nissan, Pandora, etc are all partners with Taboola.
6. MGID: Best Ad Network for Bengali Blogs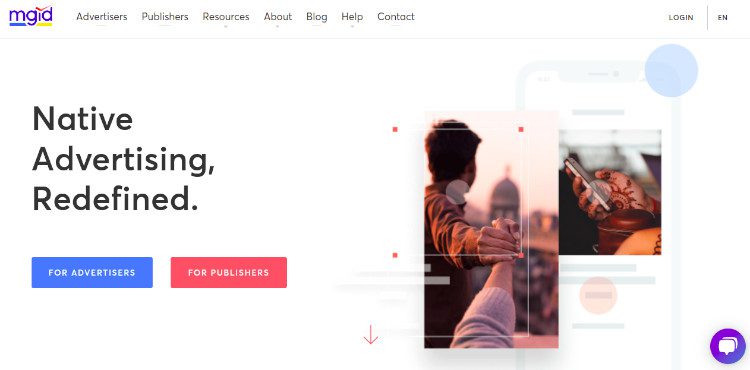 MGID also provides native monetisation for both the Advertisers and the Publishers. The brand's message is best delivered to all the relevant and promising audiences, through native placements on thousands of premium entertainment and lifestyle websites. MGID provides an appealing solution consistent with the publisher's platform behavior. "Publishers can either monetize the traffic or recirculate their audiences." There are a number of regional websites that use Mgid as their preferred ad network.
Mgid provides a native advertising widget that can be integrated into any website.
For better monetization, websites with a high volume of the US or tier one traffic are recommended.
NET 30 days
7. Revcontent: Best Ad Network for Bengali Blogs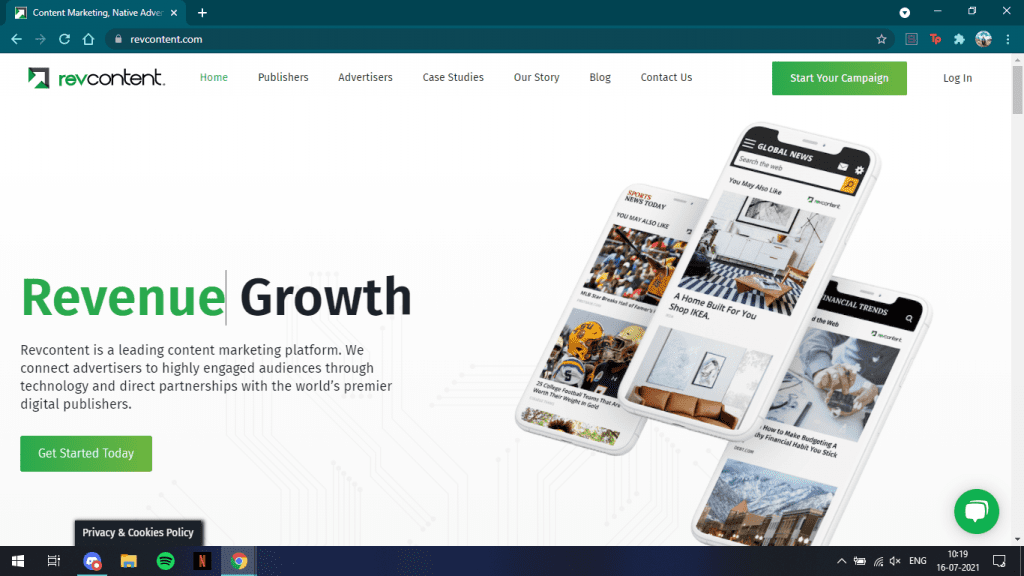 Revcontent is yet another popular native ad network that monetizes publisher inventory with highest CPM rates when compared to other ad native ad networks. However, you need to have a good volume of traffic to ensure that the website is performing well in terms of revenue. The rates although CPC based are optimized for performance and publishers who are providing the maximum return for their advertisers actually end up gaining higher CPC rates from the network.
You need to have a minimum of 1 million monthly visitors.
They offer multiple types of native widgets that can be placed in the sidebar, after content and more.
NET 30 days once you reach the minimum threshold of USD 100.
8. Adgebra: Best Ad Network for Bengali Blogs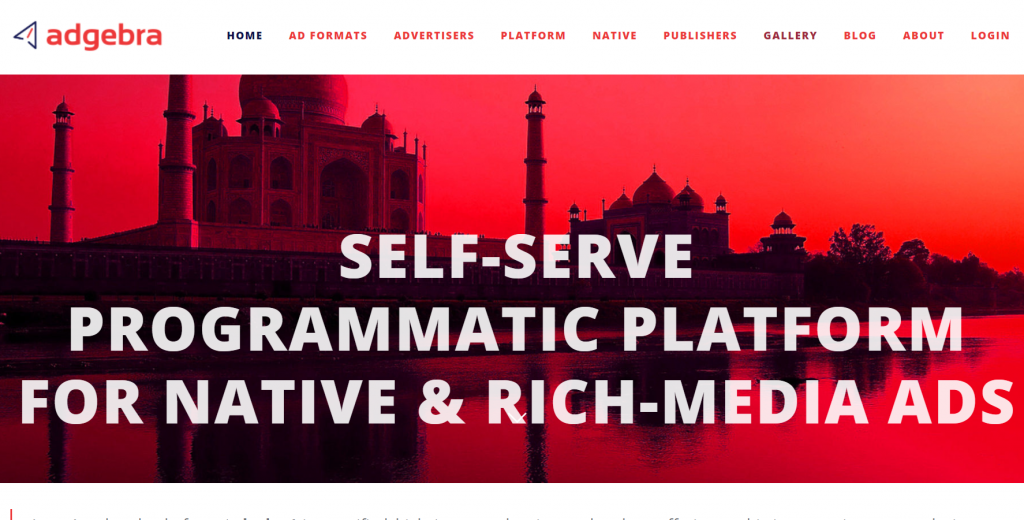 Adgebra is one of the fastest growing native ad network for regional language. The network has partnered with a number of Indian brands and promise to deliver ROI driven native advertising campaigns. Adgerba offers a variety of solutions for publishers. It is India's largest regional language native ad platform and reaches up to 250 mm audience and servers 5 Billion monthly impressions per month.
Serves clean and genuine ads that are filtered by the stringent review process.
Take advantage of a range of powerful ad formats like native, rich media and video to boost revenue opportunities.
Strategise better with 100% transparent and near real-time reports with details about earnings.
While, monetizing regional traffic was difficult in the recent past, it is not so these days as there are more ad networks which are foraying into these segments. If you're running a Bengali blog and monetizing it with ad networks, do let us know which ad networks you're using and how is the revenue.
Contributor- Sayantani Saha
Our Recommended Tools for Publishers:
Looking to Increase your Ad Revenue:
Get in touch with me for a personalised consultation and increase your ad revenue across native, display, video (instream and outstream), in-app and other verticals. I also assist in customized DFP setup, header bidding, and content creation strategy. My skype id is:
ronniedey
. Feel free to connect!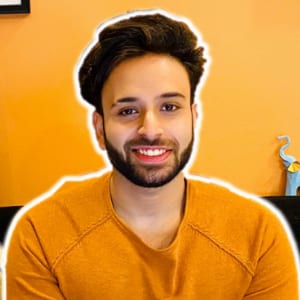 I and my team research various ad networks and can help you increase your overall ad revenue; so you could rake in more greenbacks with the best monetization platforms. Tap into the power of the online publishing business with me. I am just a mail away, so reach out to me if you want to scale up your website revenue. mail: [email protected]