Last updated on January 26th, 2023 at 05:22 pm
Good things take time… Congratulations on making your way to the premium publishers list or maybe you're just setting your steps. It must have taken time to build an online empire. Here in this post, we are going to discuss about some top monetization solutions that can help increase your advertising revenue. Yes, the list includes the best CPM, CPC ad networks across the industry that can get you highest fills and high rates for your premium audience.
Table of Contents:: Summary
Hide
Publishergrowth: The Revenue Acceleration Platform for Publishers
Blognife is elated to announce the launch of Publisher Growth- a community of publishers that helps you actively accelerate your revenue. This platform assists publishers in growing their traffic and revenue. As publishers, you can share and read reviews of ad networks and hosting companies. You can connect with other publishers to build links for growth and monetization hacks and more. This platform will help you stay up to date with the advertising and publisher ecosystem.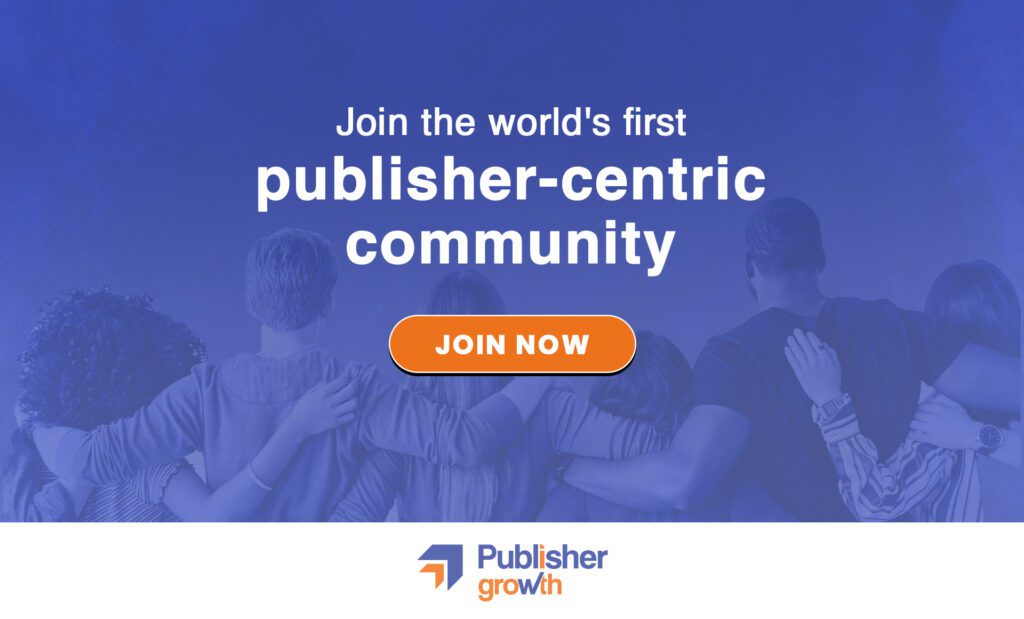 Features:
List of 200+ ad networks to monetize your site across all verticals.
Personalized site audit upon signing up on the platform that can increase your revenue.
Find all upcoming adtech conferences, webinars, and events in one place.
Stay informed with the latest adtech news across the globe.
Note, most of the ad networks listed here will require you to have more than 5 million page views per month while a few would be accepting publishers with around 1 million views per month.
Best Ad Networks for Premium Publishers and Bloggers 2016
#1. ADX
Getting an ADX account is one of the toughest thing. ADX is invite only and you need to be a premium publisher. Google takes 20% revenue share from AdX, so the overall CPC/CPM from ADX ads will be eventually higher than AdSense. Also, ADX is an ad exchange with several demand sides poured in, bidding for your impression and the result is a higher CPC per click. You can get an ADX account if you've more than 20 million visitors per month and you content is value rich. Also, having an ADX account means, you're a valuable publisher and Google provides you with a dedicated account manager who can help you assist in making more revenue from the existing ads.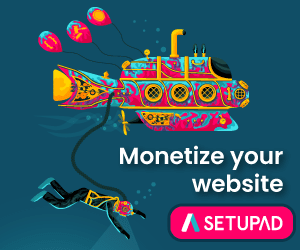 Minimum Traffic Requirement for ADX: ADX is invite only and as such there is no mention of the traffic minimum. Google takes a lot of factors into account while approving an AdX account, the top most are the site quality, business model, future prospects and existing traffic. Typically, ADX accounts are only provided to high volume publishers, the minimum being 20 million visits/month.
#2. Tribal Fusion
Tribal Fusion is one of the largest independent ad networks which has campaigns for global traffic across its network. The company pays premium rates to its publishers since the sites accepted by Tribal Fusion are of extremely high quality and this ends up in quality conversions for brands. Also, Tribal Fusion has a decade long experience and hosts some of the largest brands globally as its advertiser base. You will be accepted as a Tribal Fusion publisher if you've more than a million visitors per month. However, a lot depends on the kind of advertising inventory that Tribal Fusion has and you may be rejected if your niche is not suitable for Tribal Fusion and their advertisers.
Minimum Traffic Requirement for Tribal Fusion: You need to have more than 5,00,000 visitors per month to be eligible for a publisher agreement at Tribal Fusion. CPM rates will be $1 and above for Asian traffic and can be 2-3 times for US traffic with almost 70% fill rate.
#3. RevContent
One of the fastest growing native ad network, serving more than 100 billion recommendations per month. The network has been upfront and has shown promising results to both publishers and advertisers. While other ad networks take a cut of 50-40% of the advertiser's earnings, RevContent's 20% revenue share has made this more profit oriented for both advertisers and publishers. A lot of publishers at RevContent end up as advertisers too. This makes RevContent as one of the most profitable ad network both in the publisher and advertiser ecosystem.
Minimum Traffic Requirement for RevContent: You need to have at least 1 million views to be eligible for a publisher account at RevContent. Though they haven't mention anything about the traffic requirement and are choosy with quality standards, we have seen most sites with 1-3 million views a month are accepted by RevContent.
#4. Teads.tv
Teads.tv is the inventor of outstream video and is the no 1 video advertising marketplace. You can use Teads.tv solutions to monetize your editorial content or use their waterfall model to monetize your video inventory. Teads.tv is one of the leading global ad network with 27 offices across 20 countries. Most of the world's largest publishers use Teads' platform to monetize their video content.
Minimum Traffic Requirement for Teads: Since Teads work with the best advertisers and publishers across the globe, you're expected to have a site with high quality standards. If you've a high quality site, then you can be accepted at moderate traffic volume too.
#5. AdPushup
One of the fastest growing companies in the ad optimization industry with an average revenue uplift of 66% across its publishers' network! Getting started with AdPushup is in fact easy and the process would take less than 24 hours for go live. AdPushup uses advanced A/B testing (multi-variate test to be precise) to check for the best combination of ad placements, ad unit sizes, ad types and ad styles. Also the ad placements change continuously to minimize banner blindness. AdPushup's particular work best to increase the CTR of your website, so if you've any site which has a high CPC, increasing the CTR would actually result you in increasing your overall revenue by more than 50-100% depending upon your existing ad setup.
Minimum Traffic Requirement for AdPushup: While there is no mention on the minimum traffic requirement, AdPushup is likely to accept a publisher with 3,00,000 page views per month or an advertising revenue of $500 per month. The approval depends on a lot of other factors, but you can consider these as the traffic benchmarks.
#6. Criteo
Criteo is a CPM based ad network that use AdSense as a fall-back to increase overall revenue for a publisher. Criteo's ad serving Engine is made of state-of-the-art machine learning algorithms that continuously incorporate and learn from new data, the accuracy of its prediction and recommendation in serving an ad improves with every ad they deliver. Their technology allows publishers to get extremely high CPM rates. However, Criteo buys traffic which are only relevant for their advertisers and pass the remaining to the backup ad tag. You can expect the fill rates to be anywhere around 10-20%, and higher in case you have 100% tier one traffic.
Minimum Traffic Requirement for Criteo: Criteo runs on a self-serve model and they don't have a minimum traffic requirement as such. CPM rates can vary based on your traffic and niche. You can expect Criteo's CPM rates to be 2X or more than your AdSense CPM rates.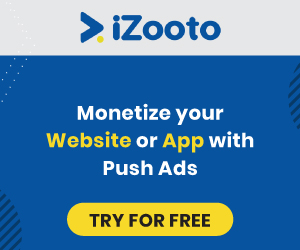 #7. Sulvo
Let me tell you a little bit about what Sulvo really is and how it helps publishers today. The Sulvo platfom utilizes a patent-pending price prediction algorithms that help publishers to raise their CPM rates. These algorithms analyze the value of the impression before the advertisers give us any information about their buying criteria. Publishers coming from Adsense experience a 25-150% lift in the matter of hours.

Minimum Traffic Requirement for Sulvo: You need to have a minimum of 1 million page views per month to be eligible for Sulvo platform. However, they are not very strict on the traffic requirement, and if your site has quality content, you may be approved even for a lower volume.
#8. Outbrain
Outbrain was founded in the year 2006, by Yaron Galai and Ori Lahav and is headquartered in New York City. It is one of the top native ad networks in our list when it comes to quality of advertising. Outbrain monitor is ad quality to cut off most product based ads, thereby maintaining a high standard for ad quality and user experience it delivers. Outbrain has partnered with some of the most prominent industries out there in the market. Outbrain only accept publishers with more than 10 million page views per month ensuring the quality is maintained from both side of the eco-system.
Minimum Traffic Requirement for Outbrain: You need to have a minimum of 10 million page views a month to be accepted as an Outbrain publisher partner.
#9. Kiosked
Until today, publishers' options for running in-content ad placements have been limited; controlling your demand isn't possible with managed services, while self-serve platforms only allow it through one format. Kiosked now offers the easy SaaS Platform for serving your ads. Publishers can implement all Kiosked placements, units, and configurations through their own adserver, whilst maintaining control of the demand stack. With the Kiosked SaaS Platform you can either run your own demand exclusively, or pass back to Kiosked, so we can fill the remainder of your inventory. Kiosked provides a number of in-placement solutions like in-image, inline-video and others.
Minimum Traffic Requirement for Kiosked: While the traffic requirement is not explicitly mentioned on the Kiosked website, it is expected to be on the higher side with more than 10 million page views a month.
#10 Netseer
NetSeer Ad Targeting Company is a creator of concept targeting and serves its publishers and advertisers generate exceptional revenue through its patented Concept Graph Intent engine. Their advertising performances are not just targeted, but are device compatible across mobiles, desktop and tablet devices. Its inventory is being backed by accuracy, brand safety and relevance and it helps its advertisers maximize the value of their digital possessions. Its contentmonetization avenues through topical links and relevant search ads help publishers monetize their sites across market competitions. The company is based in Sunnywale, California and also operates in New York City.
Minimum Traffic Requirement for Netseer: You need to have a minimum of 5 million page views per month to apply for the NetSeer ad network. Each account has a dedicated manager. The traffic requirement might come down once they start their own self-serve model. I have seen Netseer ads on a number of publisher websites like Wikihow and others.
#11. Codefuel
CodeFuel opens revenue sockets all over your online real estate allowing powerful and recurring earning opportunities. Their technology allows you to monetize your web content keeping one thing in mind- user engagement. CodeFuel helps engage users by positioning targeted content in multiple formats with a strong focus on UX. Our solutions allow users to stay on and in-site for longer, explore more pages and increase incremental revenue. Backed by Perion, one of the popular names in the ad tech ecosystem, the company has created a strong suite to help publishers make more revenue.
Minimum Traffic Requirement: Codefuel doesn't mention a traffic minimum threshold, however, it is expected to be over 5 million page views per month since their monetization suite is leaned towards premium publishers only.
#12. Ezoic
Ezoic is the first and one of the kind technology based certified partner of Google Adsense. It is a website improvement program that would help its publishers earn 50-200% revenue through Google Adsense by optimizing ad placements on websites automatically. The platform has come up with a number of technology solutions that can help boost your ad revenue. Ezoic's ad tester, ad mediation, layout tester, script tester, header bidding, content tester together puts in a plethora of tools that can actually contribute to the overall revenue uplift of a publisher's website.
[wpsm_offerbox button_link="http://ezoic.com?tap_a=6182-5778c2&tap_s=13971-85ebf5″ button_text="Signup" title="Ezoic- Increase your ad revenue by 50-250%" description="Use Ezoic's advanced tools to double your ad revenue. Ezoic is a Google AdSense Certified Partner. Get started with a 1 month free trial" thumb="http://blognife.com/wp-content/uploads/2016/04/rev-layout-1-1.jpg"]
Minimum Traffic Requirement for Ezoic: There isn't any minimum traffic requirement for Ezoic as particularly mentioned on the website. However, we believe it to be around 3,00,000 to 5,00,000 page views per month (i.e. mid-level publishers)
We hope you'll be able to strike the right combinations of ad networks that can help boost your overall revenue. In case, you would like to outsource your ad operations to us and focus on content development, we'll be happy to work on your behalf and help you increase your overall revenue! Guaranteed!
Our Recommended Tools for Publishers:
Looking to Increase your Ad Revenue:
Get in touch with me for a personalised consultation and increase your ad revenue across native, display, video (instream and outstream), in-app and other verticals. I also assist in customized DFP setup, header bidding, and content creation strategy. My skype id is:
ronniedey
. Feel free to connect!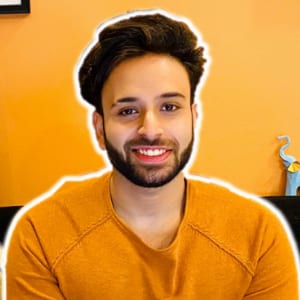 I and my team research various ad networks and can help you increase your overall ad revenue; so you could rake in more greenbacks with the best monetization platforms. Tap into the power of the online publishing business with me. I am just a mail away, so reach out to me if you want to scale up your website revenue. mail: [email protected]