Last updated on January 26th, 2023 at 05:26 pm
Monetizing Indian traffic isn't easy unless you work with the right ad networks. There are certain ad networks which has undergone partners with Indian brands and thus they can provide good CPMs for your traffic. In this post we are going to uncover the very best ad networks for Indian publishers. Some of these might be new, whereas some of them might require you to have high traffic volume. Note that the numbering doesn't denote a ranking order.
Table of Contents:: Summary
Hide
Publishergrowth: The Revenue Acceleration Platform for Publishers
Blognife is elated to announce the launch of Publisher Growth- a community of publishers that helps you actively accelerate your revenue. This platform assists publishers in growing their traffic and revenue. As publishers, you can share and read reviews of ad networks and hosting companies. You can connect with other publishers to build links for growth and monetization hacks and more. This platform will help you stay up to date with the advertising and publisher ecosystem.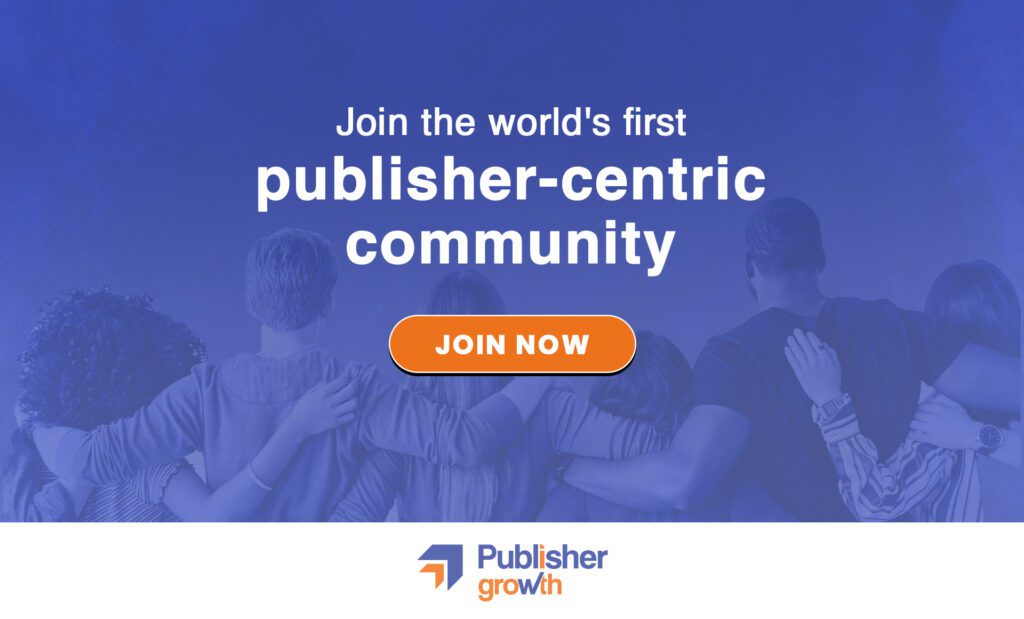 Features:
List of 200+ ad networks to monetize your site across all verticals.
Personalized site audit upon signing up on the platform that can increase your revenue.
Find all upcoming adtech conferences, webinars, and events in one place.
Stay informed with the latest adtech news across the globe.
Top 10 Best Ad Networks for Indian Publishers
1. Google AdSense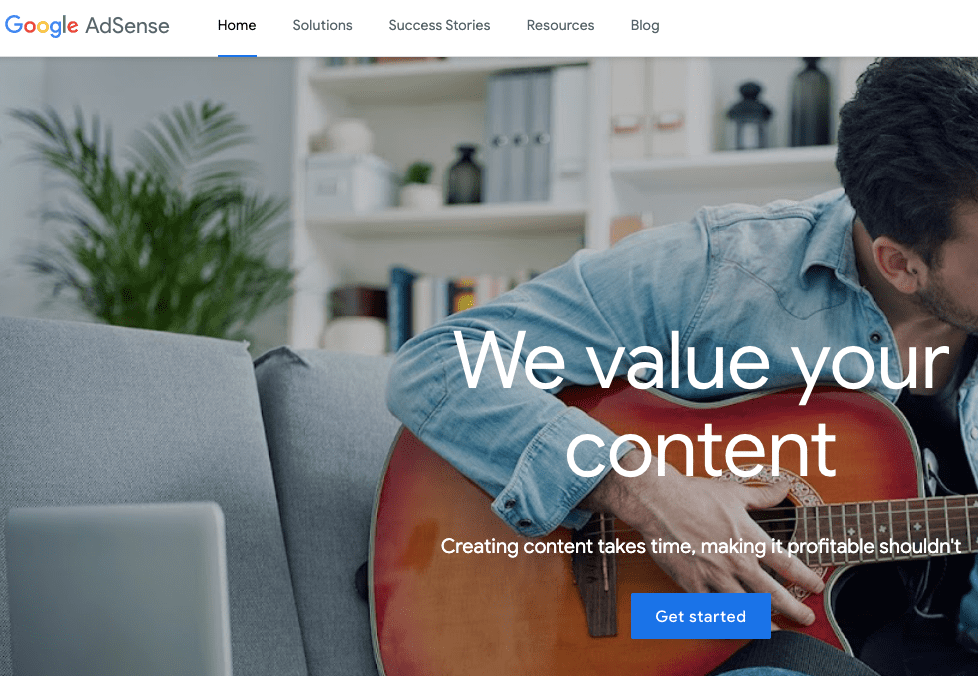 Google Adsense does pretty well with Indian traffic if you have chosen your niche carefully. However, for most other cases, like viral sites, you can't expect your page RPMto go beyond $1. We have seen page RPMs at $0.25-$0.50 for viral sites generating Indian traffic.
Pros: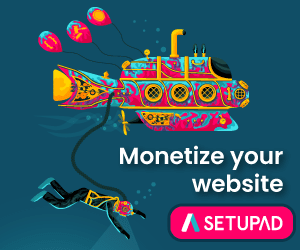 100% fill rate
Ads are contextual and contains variety
Ads are non-obtrusive and since they come from Google, they are free from malware and results in a good user-experience.
Cons:
You might get low paying ads with extremely low CPC bids resulting in lower overall page RPM.
You account might be scrutinized if majority of your traffic comes from social pages.
CPM rate- $1-$3
Minimum Traffic Requirement- No traffic requirement.
Payment Method- They pay on a NET30-day basis, and the minimum payout threshold is $100. And the payment options are cheque, Western Union, EFT and Rapida.
2. Fork Media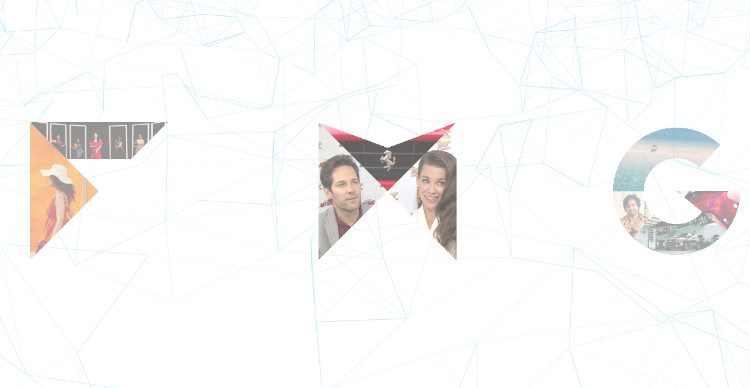 Fork Media pioneers in in-image ROI driven ads and have a good number of Indian brands. Thus they deliver quality ads and publishers can expect good page RPMs with their ads. Their imagemonetization solution is called as Pulse. They are headquartered in Mumbai and you can reach them at [email protected]
CPM rate-
Minimum Traffic Requirement-
Payment Method-
3. Revenuehits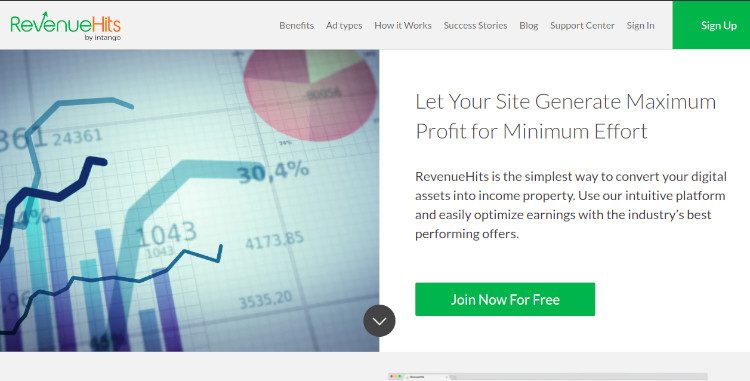 RevenueHits is a Geo -targeting Advertisement Network that adjusts according to the nature and volume of traffic the blog receives and not on the requirements of the advertiser. Their innovative performance base was designed to help bloggers and publishers monetize their toolbars, websites, IM applications and search widgets. RevenueHits is a highly scalable platform that serves billions of ads everyday with 99% uptime. Revenuehits is a CPA ad network and is particular popular among bloggers who run streaming, music and movie download sites. It is the closest competitor to AdSense. It can get you good money if you have bollywood and entertainment related sites.
Pros
It is not limited to a small number of advertisers, its system scans thousands of ads and offers everyday and analyze their performance over time. It also selects optimal advertising campaigns to engage with.
Getting approval from RevenueHits is pretty easy and permission is offered instantly compared with other advertising networks such as Google Adsense.
It is possible to withdraw money easy through it, once the credit limit reaches $50.
Additionally, it provides a lot of innovative adformats like, sticky footer, shadow box , sticky sidebar etc, apart from the traditional pop-under and banner ads.
Their Pop-under ads and shadow-box ads can pay high eCPMs.
Cons
Revenue hits do not support video ads
It does not have a real-time monitor to analyses status promptly
It does not pay according to pay per-impression basis in contrast to other ad networks.
You might not think of using Revenuehits on high engagement websites
They banner ads pay almost nothing
CPM rates- $1.90 n the USA, USD 1.70 in Canada, USD 2.80 in UAE, and 30 cents in the Philippines.
Payment Method- They pay on a NET 30-day basis, and the minimum payout threshold is for PayPal and Payoneer is USD 20 while it is USD 500 for Wire Transfer. And the payment options are Paypal, Payoneer, and Wire Transfer.
4. Komli Media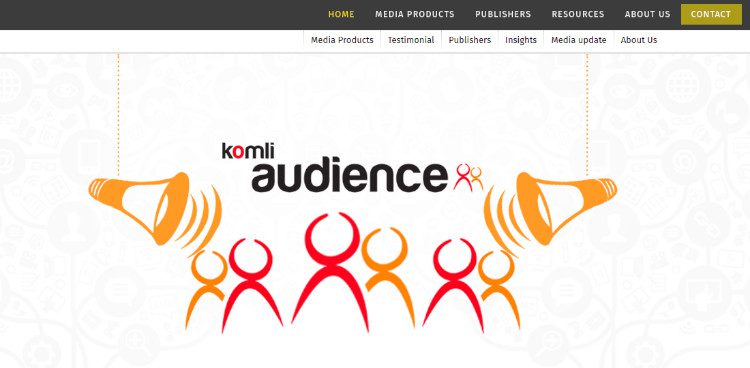 Komli Media (A unit of SVG Media Group) is now India's leading Ad-tech Media Company which offers a wide range of digital solutions across Mobile, Display, Video and Social. Komli uses next generation platforms that leverage the power of programmatic buying to make advertising across it's solutions more simpler, efficient and transparent. Komli has 4 major media products for publishers namely a. Komli engage b. Komli play c. Komli mobile d. Komli audience e. Komli ROI. Thus publishers can be benefitted with the multiple number of channels the company offers for revenue generation.
CPM rate-
Minimum Traffic Requirement-
Payment Method- They pay on a NET 60to75-day basis, and the minimum payout threshold is $50. And the payment options are PayPal, Wire Transfer.
5. RevContent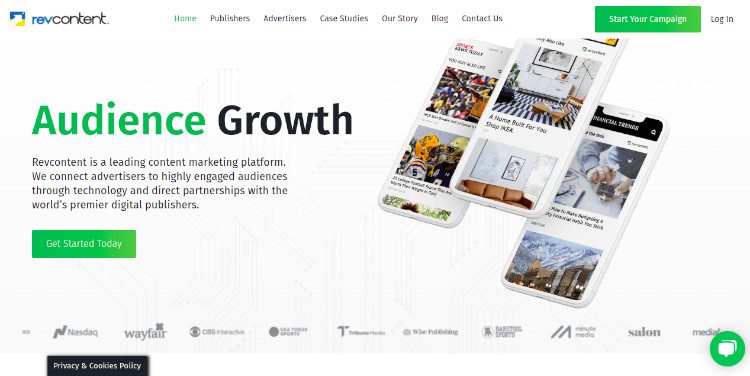 Revcontent is one of the most sought after native ad networks in the online ecosystem, serving some of the important names in the publishing arena such as NBC news, Forbes, CBS and so on. How Revcontent is different from other native networks is that, it involves a highly responsive widget, gallery implementations, infinite scroll and unlimited customization of the API to affect the website traffic of their client's website enormously. Interestingly, RevContent provides one of the highest revenue share rates in the industry at 80/20 ratio.
Pros
Revcontent offers completely responsive widgets that could adapt to any screen size without clutters
It protects the brand and by checking the 'X' at the right corner of the ad, it is possible to remove any inappropriate content
It offers high RPMS to its clients in the range of $3 to $40.
Revcontent offers highly customizable widgets and offers a high native feel of ads to users, so that users don't feel it is an ad
Their Ads improves customer turnover ratio and native advertisements are offered in different formats such as XML, API or JSON on par with the client's desire.
With Revcontent it is possible to calculate real time performance metrics based on device type, website section and content performance.
Cons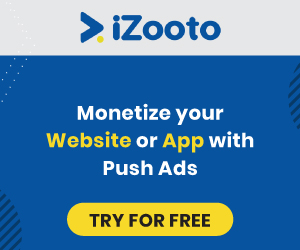 Revcontent lays a number of restrictions to its publishers and advertisers and rejects most of the applications for quality purposes.
Smaller websites and blogs are usually not approved by the network and in order to quality the site needs to have high traffic.
Some of its users feel its ads are a bit intrusive.
CPM Rate- Can go as high as $3
Minimum Traffic Requirement- 2-3million page views per month.
Payment Method- The minimum payout threshold is $50, and they pay via Paypal.
6. Inmobi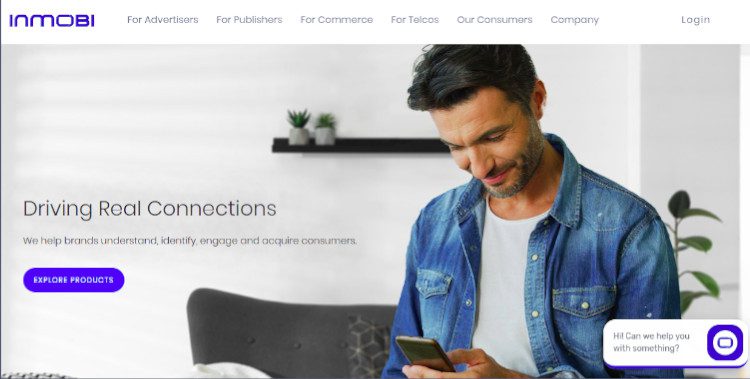 InMobi is a mobile advertising and discovery platform backed by Soft Bank and Kleiner Perkins Caufield & Byers. InMobi enables consumers to discover new products and services by providing contextual and personalized ad experiences on mobile devices.
The Miip platform, launched with the goal of realizing this vision, combines the power of pristine data, refreshing creative design and powerful back-end integrations to deliver an unparalleled advertising experience for mobile consumers. While advertisers can now extend beyond driving brand awareness and app installs to driving transactions & sales from their mobile campaigns, consumers can be inspired to shop & buy products from their mobile devices, in the moment that matters the most. InMobi has 20,000+ global advertisers and is one of the most effective solution for mobile web traffic.
CPM rate- USD 2.5-USD 7.5
Minimum Traffic Requirement- No minimum traffic required.
Payment Method- For India- NET 60 & $50, and for other countries $50.
7. Tribal Fusion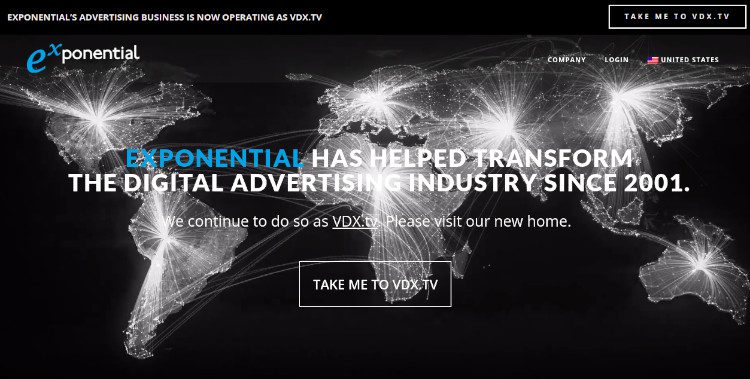 Tribal Fusion, now Exponential is one of the leading independent ad networks which is know to provide high CPMs to publishers across its network. Although they have a strict criteria of accepting publishers with more than 500,000+ page views a month with high quality content, it is still worth an effort. They have a number of high paying campaigns across its network.
CPM rate-
Minimum Traffic Requirement-
Payment Method-
8. Infolinks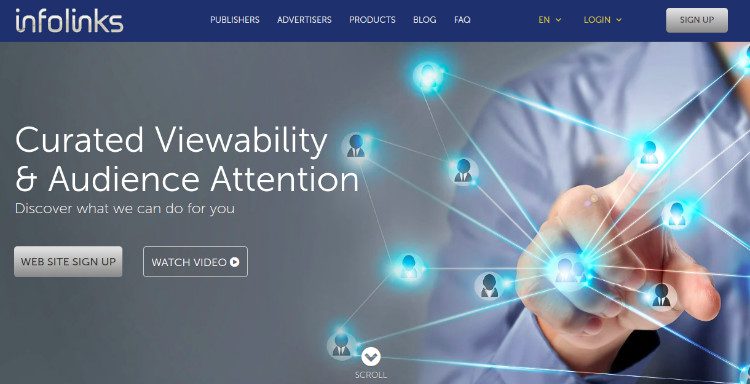 Infolinks is one of the oldest in-text ad network. In the recent years, they came up with innovative ad formats which includes banners, in-text ads, and ads which are powered by intent. With more than 150,000 publishers and 100% fill rates, they are still one of the most preferred ad networks after AdSense. Getting started with infolinks is quite easy, and they also provide a plugin for a easier wordpress integration. They have a CPC of 2-3 cents, however, it is an additional source of monetization and can help add upon your overall ad revenue.
Pros
Easy ad setup and completely customizable
Good alternative for websites which are not monetized by adsense
Recommended if majority of your traffic comes from US and Canada
Cons
Earnings from Infolinks is low for Indian traffic
The infolink ad widget/script is said to increase the site's loading time
Sometimes, addition of infolink can actually lower your overall adsense income.
[wpsm_offerbox button_link="http://www.infolinks.com/join-us?aid=2834942″ button_text="Recommended" title="Infolinks- AdSense Alternative" description="Use Infolink's in-text ad solutions and native ads to boost your overall revenue." thumb="http://blognife.com/wp-content/uploads/2016/07/infolinks-logo-1-1.jpg"]
CPM rate- $1-$5
Minimum Traffic Required- No minimum traffic requirement.
Payment Methods- Publishers are paid on NET 45 basis. A minimum threshold of $50 via PayPal, eCheck, ACH and Payoneer and the minimum threshold of $100 ($1000 for selected countries) on Bank Transfers.
9. Taboola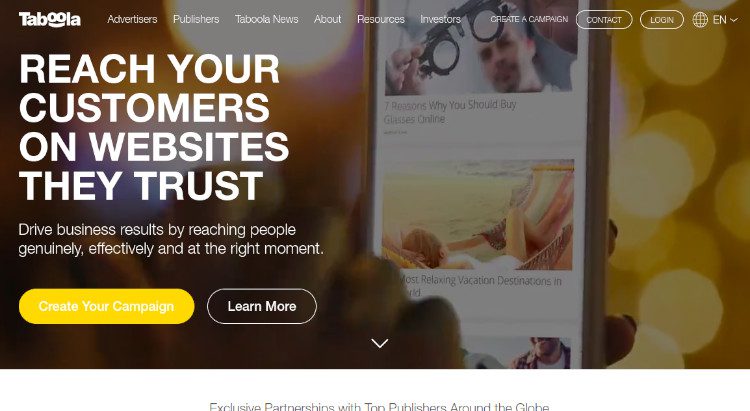 Taboola recommends editorial and sponsored content across many of the world's most highly-trafficked sites. It help publishers monetize their content, drive higher engagement and enable brands to surface their content to the right audience at-scale. And above all, Taboola help people discover content they may like yet never knew existed.
You need to have a minimum of 1 million page views per month to join the Taboola network. However, it seems that the guys at Taboola are a bit flexible on this, and I got my blog approved with around 3,00,000 page views a month. It has been more than a year that I signed up with Taboola and the current traffic requirement to accept a site might be a bit high.
Taboola is one of our recommended ad network for Indian publishers since they have a lot of Indian brands advertising on their network. (They also have an office in Delhi). The CPC for Taboola ads varies around 2 cents for Indian traffic.
Pros
Quality Ads
Good CPMs
Good customer support
Cons
Widget modification is difficult
Payout requires submitting invoice and other details
Revenue share is 50/50, which is high
CPM rates- Higher than $2
Minimum Traffic Requirement- 1 million page views per month.
Payment Method- They give the money on a NET 7-day basis, and their minimum payout threshold is $20. The payments are made via PayPal and Wire Transfer.
10. Facebook Audience Network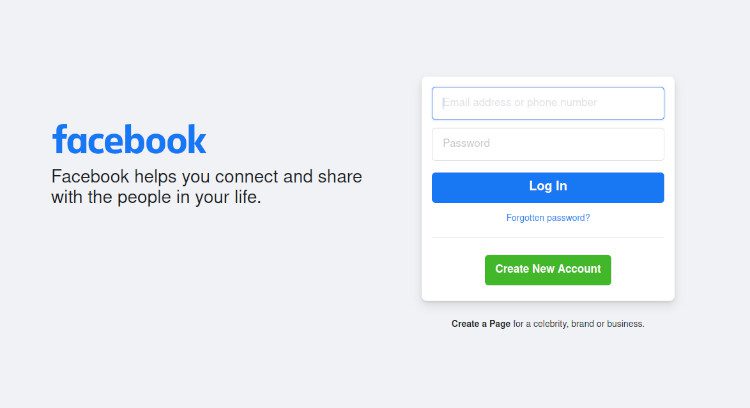 With Facbeook's Audience Network, you can see strong CPM's if majority of your site's traffic is mobile and from tier one countries. Even the performance is good for Asian and global traffic and you can get eCPMs as high as $1-$5. Site approvals are quite instant and as such they don't have too many criteria of approval. Once approved you can get started with them bu placing code snippets on your site. Please note that their ads will only be served on apps and mobile web. This means you wont see any ads on the desktop. FAN is one of our recommended ad networks for Indian publishers. Here is a getting started tutorial.
Pros
Pretty easy site approvals
High eCPM rates for Mobile web traffic
Global ad inventory and nicely designed ads
Cons
Minimum payout is $100
Facebook doesn't support paypal payment
Fill rates can be low for certain demographics
CPM rate- 30 Cents to 80 Cents.
Minimum Traffic Requirement-
Payment Method- They pay on a NET 30-day basis, and the minimum payout threshold is $100. And the payment options are Pay Pal, Credit or Debit Card, and other Local Manual Payment Methods.
Obviously, there are a few more ad networks which you can try; Here are few posts we suggest you to take a look at:-
3 Ad Networks to Monetize your Exit Traffic
Top 20 Native Ad Networks List for Publishers- 2016 Edition
Hope you enjoyed reading our article on 10 Best Ad Networks for Indian Publishers. Kindly comment to share your views.
Our Recommended Tools for Publishers:
Looking to Increase your Ad Revenue:
Get in touch with me for a personalised consultation and increase your ad revenue across native, display, video (instream and outstream), in-app and other verticals. I also assist in customized DFP setup, header bidding, and content creation strategy. My skype id is:
ronniedey
. Feel free to connect!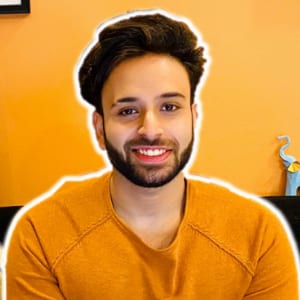 I and my team research various ad networks and can help you increase your overall ad revenue; so you could rake in more greenbacks with the best monetization platforms. Tap into the power of the online publishing business with me. I am just a mail away, so reach out to me if you want to scale up your website revenue. mail: [email protected]