Last updated on January 26th, 2023 at 05:26 pm
Making money from ads and optimizing your webpage for quality user experience should go hand-in-hand. In this post, we will talk about ad networks that can help you monetize exit traffic while keeping the user experience smooth. Making money from bounce traffic is still one of the most unexplored segments, and there are only a handful of ad networks that allows exit monetization. This might be because a lot of data is required to show relevant ads to bounce traffic, which can bring conversions, or publishers simply don't like monetizing exit traffic.
Table of Contents:: Summary
Hide
Publishergrowth: The Revenue Acceleration Platform for Publishers
Blognife is elated to announce the launch of Publisher Growth- a community of publishers that helps you actively accelerate your revenue. This platform assists publishers in growing their traffic and revenue. As publishers, you can share and read reviews of ad networks and hosting companies. You can connect with other publishers to build links for growth and monetization hacks and more. This platform will help you stay up to date with the advertising and publisher ecosystem.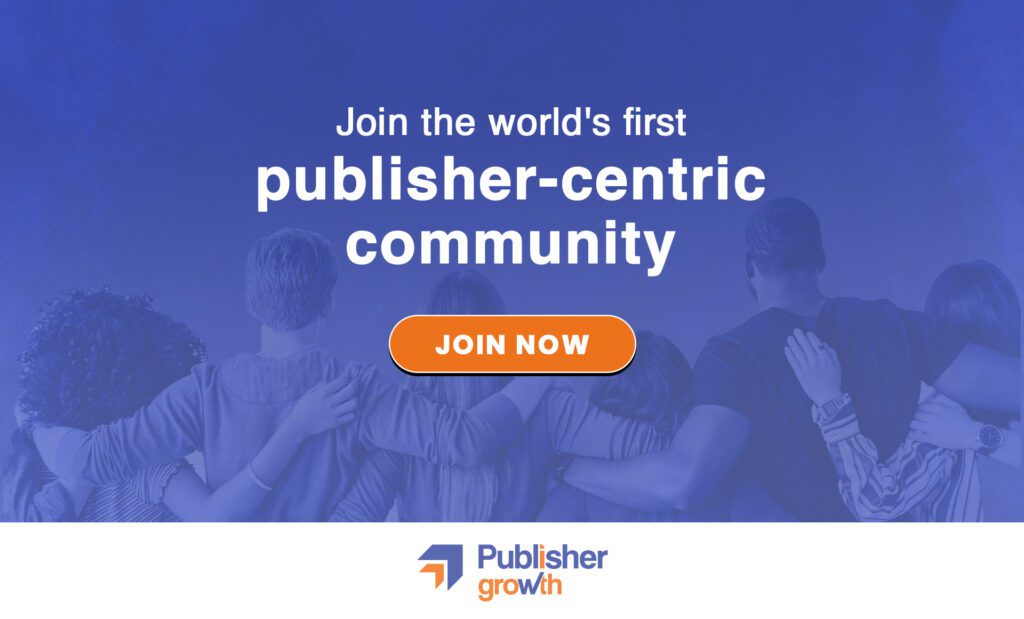 Features:
List of 200+ ad networks to monetize your site across all verticals.
Personalized site audit upon signing up on the platform that can increase your revenue.
Find all upcoming adtech conferences, webinars, and events in one place.
Stay informed with the latest adtech news across the globe.
However, ads triggered at exit-intent is an additional source of monetization that doesn't intefere with your existing ad setup
So, let us discuss the options available for web publishers to monetize exit traffic or bounce traffic.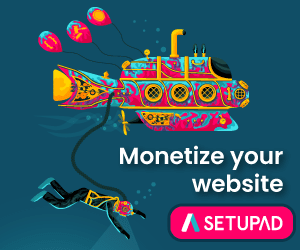 5 Ad Networks to Monetize Your Exit Traffic
Here is a list of 5 ad networks that can help you monetize your exit traffic and bring in additional advertising revenue.
1. Exoclick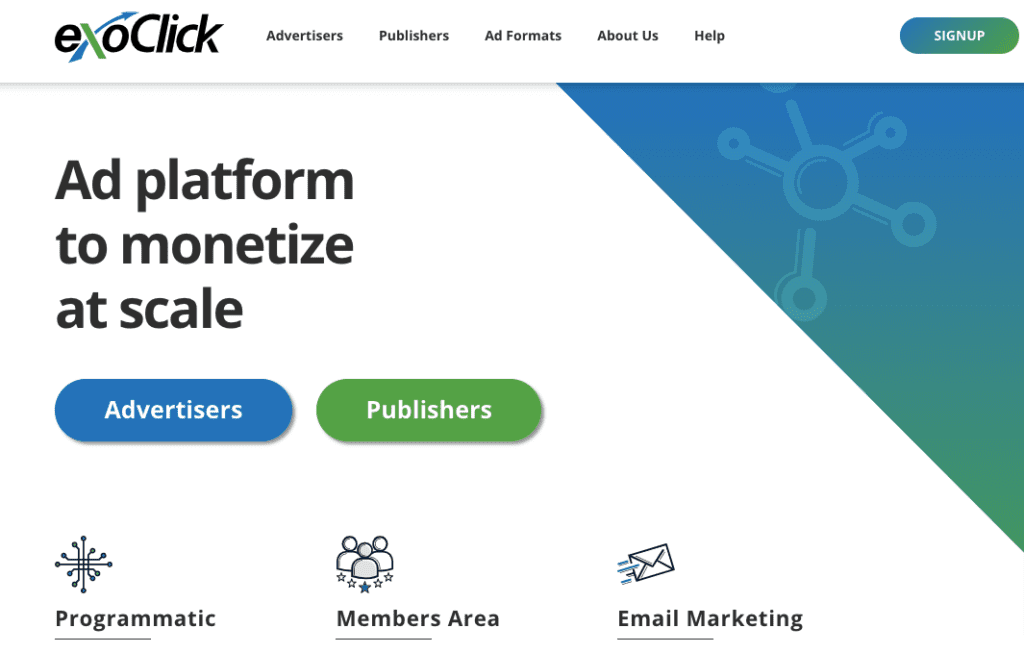 Exoclick helps boost your revenue. It provides a global solution and monetizes traffic from every country with a 100% fill rate. They provide native exit ads that get triggered when the user moves the mouse outside the page as though the user is going to exit the site. These ads are not obtrusive and can be easily closed by the user. They are served as lightweight creatives, usually jpeg, png (300×300) max weight 150KB. This ad format can complement AdSense or any other ad network and bring in additional revenue.
Eligibility Criteria for Publishers: There is no minimum traffic requirement for Exoclick, and they work with adult content sites.
Features: Exoclick provides a wide variety of web and mobile formats to monetize all your inventory. It includes push, native, interstitial, email, video, pop-unders, banner, direct link, and more (apart from native exit ads).
Recommended for: Websites with file sharing, software downloads, torrent, and music niche tends to perform best with the Exoclick ad network.
Payment: Exoclick provides the following payment options- cryptocurrency, paxum, web money, and wire transfer. Wire transfer has a minimum threshold of USD 200 and the payout is once a month. You can request payment from the options once you have a minimum balance of USD 50.
2. AdMedia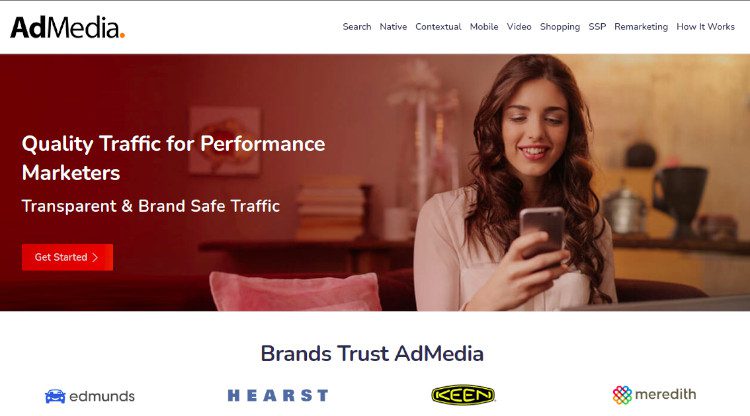 One of the biggest problems for publishers is a high bounce rate on blogs where users visit their site, don't complete a call to action, or hit the back button within 5 to 10 seconds. They navigate away, and nothing happens for the publisher in the end. It could be very frustrating for the site owner because they can't monetize the user or convert them. With ExitMonetization, however, every time visitors click the back button to navigate away from the site, they are directed to a page with ads that give them sites they might want to visit based on relevance. So while you don't get them to convert on your own page, the chance to still monetize them is there for you to earn more revenue.
It's a simple process that is non-obtrusive to users because there are no pop-ups, and everything flows without a hitch. The ads and sites displayed on the ExitMonetization page are relevant to their search keywords and the users' location. This assures that interested parties are there to increase your profit.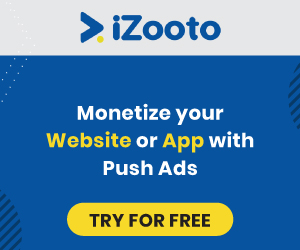 3. Content.ad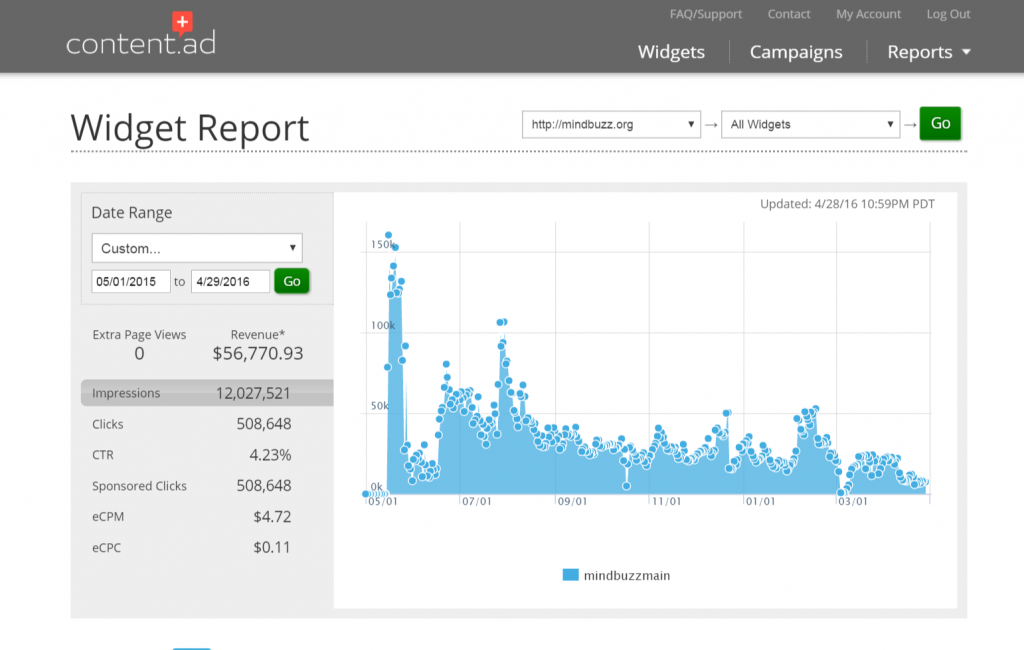 Content.ad is a popular native ad network that helps you monetize your pages by showing relevant native ads via its widget. Their widget also provides settings to monetize your bounce traffic (exit-intent traffic). They provide a 100% fill rate, and their ads are mostly product oriented. The Content.ad widget officially supports English, Spanish, French & Turkish for internal content. Using the widget for internal content on sites in languages other than those listed may not work correctly. You can make a good amount of revenue with content.ad.
4. PurpleAds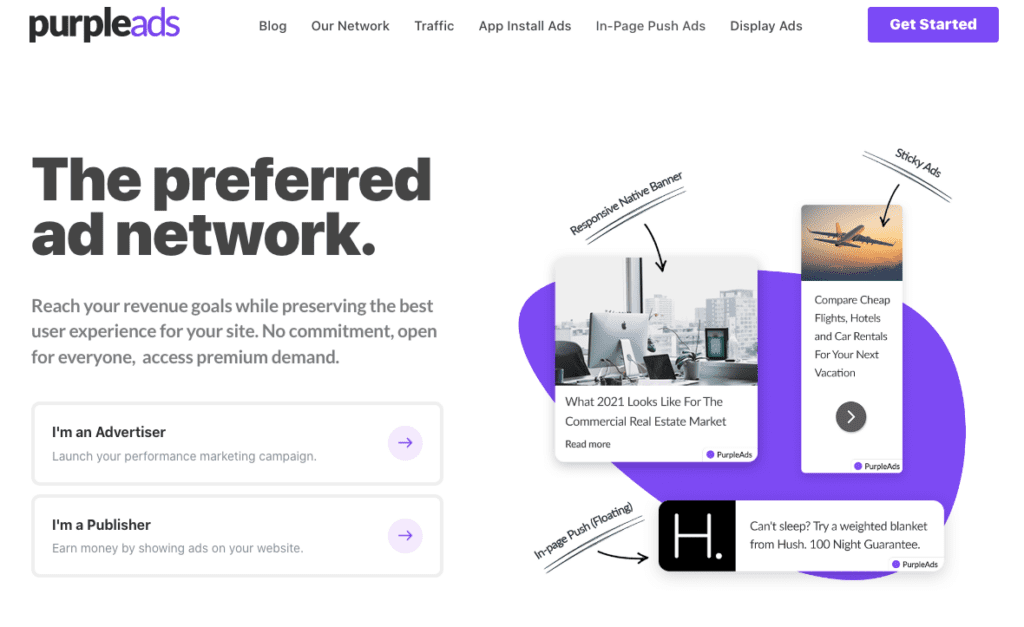 They are not precisely an exit-intent ad network, but they show native recommendations on mobile and desktop, which can generate high CTRs. It is a source of additional revenue for publishers. However, the CPC rates are equivalent to that of the ones of native push notification ads, and thus you need to have a good volume of clicks to earn substantially. You can learn more about Purpleads by reading the review here.
Eligibility Criteria for Publishers: There is no minimum traffic requirement for Purpleads, and they work with all content sites (except adult).
Features: Purpleads provides desktop and mobile banners.
Recommended for: Any kind of content website works well with Purpleads.
Payment: Payments are processed monthly once you hit a minimum of USD20.
Monetizing your exit traffic through Exit-intent ads is recommended for those sites which have low returning visitors and are mostly low valued in their of ad clicks, and are social or viral in nature. Since these ads won't really hurt your business model to a great extent. Also, it is highly recommended to monitor your bounce traffic after you integrate exit-intent ads.
We look forward to hearing from you! Share with us your experience with monetizing exit-intent ads. Also, let us know if any particular ad network has worked well for you to monetize your exit traffic. We will add them to the site. Any further inputs on our post- 3 Ad Networks to Monetize Your Exit Traffic- is highly welcomed.
Our Recommended Tools for Publishers:
Looking to Increase your Ad Revenue:
Get in touch with me for a personalised consultation and increase your ad revenue across native, display, video (instream and outstream), in-app and other verticals. I also assist in customized DFP setup, header bidding, and content creation strategy. My skype id is:
ronniedey
. Feel free to connect!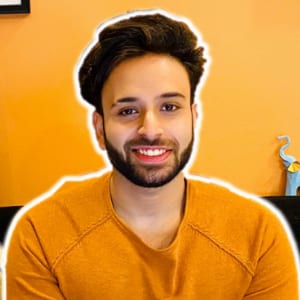 I and my team research various ad networks and can help you increase your overall ad revenue; so you could rake in more greenbacks with the best monetization platforms. Tap into the power of the online publishing business with me. I am just a mail away, so reach out to me if you want to scale up your website revenue. mail: [email protected]