Last updated on July 29th, 2022 at 06:06 am
The majority of the technology startups are based in the US. As such, there is a huge demand for US traffic and if you happen to have a good number of US on your blog, the monetization opportunities for you are endless. In this post, we will discuss top 13 best ad network for US traffic
Table of Contents:: Summary
Hide
Publishergrowth: The Revenue Acceleration Platform for Publishers
Blognife is elated to announce the launch of Publisher Growth- a community of publishers that helps you actively accelerate your revenue. This platform assists publishers in growing their traffic and revenue. As publishers, you can share and read reviews of ad networks and hosting companies. You can connect with other publishers to build links for growth and monetization hacks and more. This platform will help you stay up to date with the advertising and publisher ecosystem.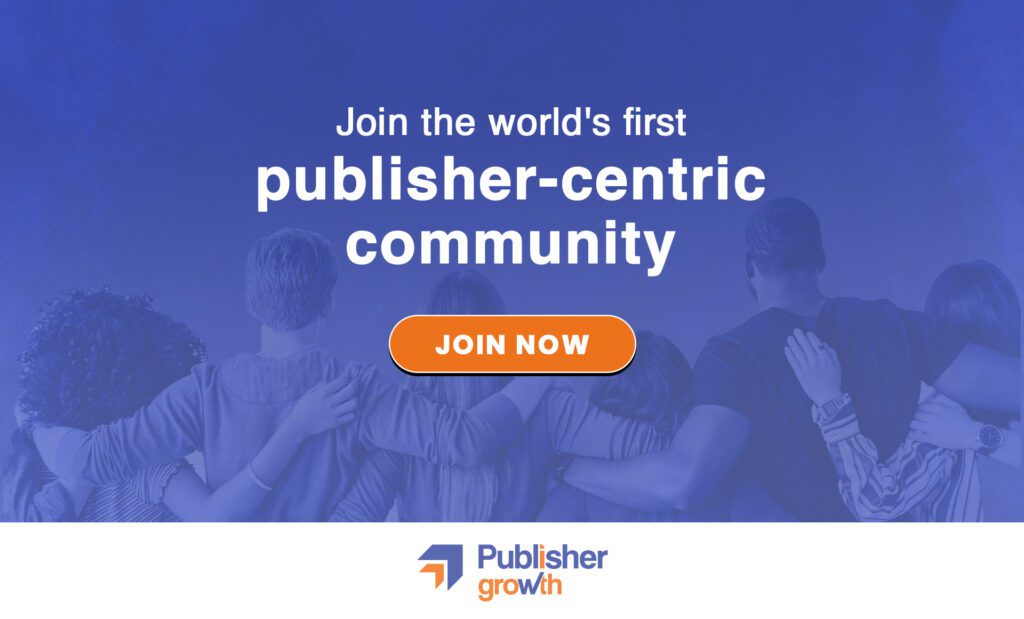 Features:
List of 200+ ad networks to monetize your site across all verticals.
Personalized site audit upon signing up on the platform that can increase your revenue.
Find all upcoming adtech conferences, webinars, and events in one place.
Stay informed with the latest adtech news across the globe.
Advertising.com
Advertising.com is one of AOL's advertising division which also include the personalized native ad network Gravity. If you have a niche that interests Advertising.com, they can buy your US traffic at flat CPM rates which can be USD 2 and above.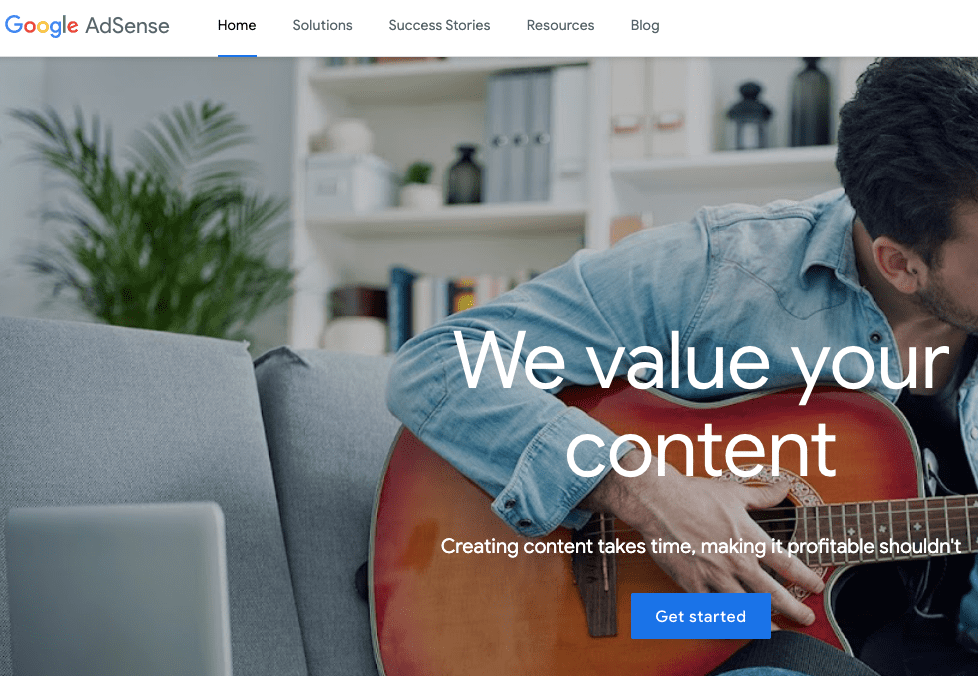 Google AdSense pays higher revenue for clicks generated through US traffic. Although a lot depends on the niche of your content, the re-targeting ads can sometimes earn you a good amount. If you have good US traffic, you can typically expect page RPMs to be around $5-$7. Use Ezoic to further increase your ad revenue.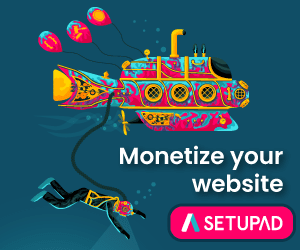 Media.net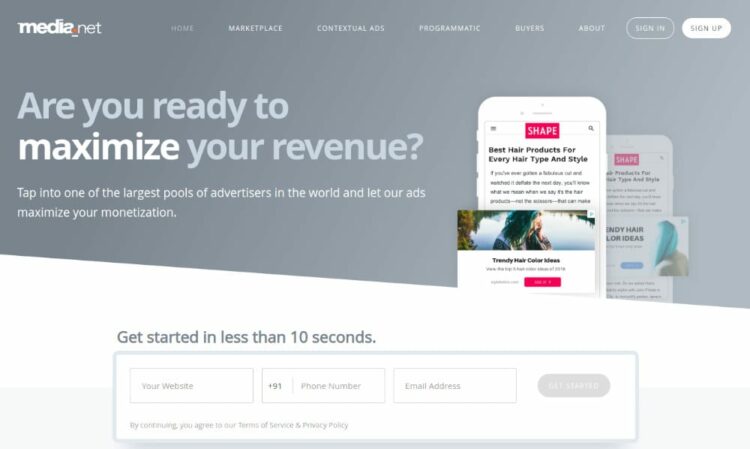 Media.net is one of the popular contextual ad networks with 90% of its revenue coming from the US. As such, they can also offer high CPM rates. Media.net works excellent for certain niches for both US and Canadian traffic.
Teads.tv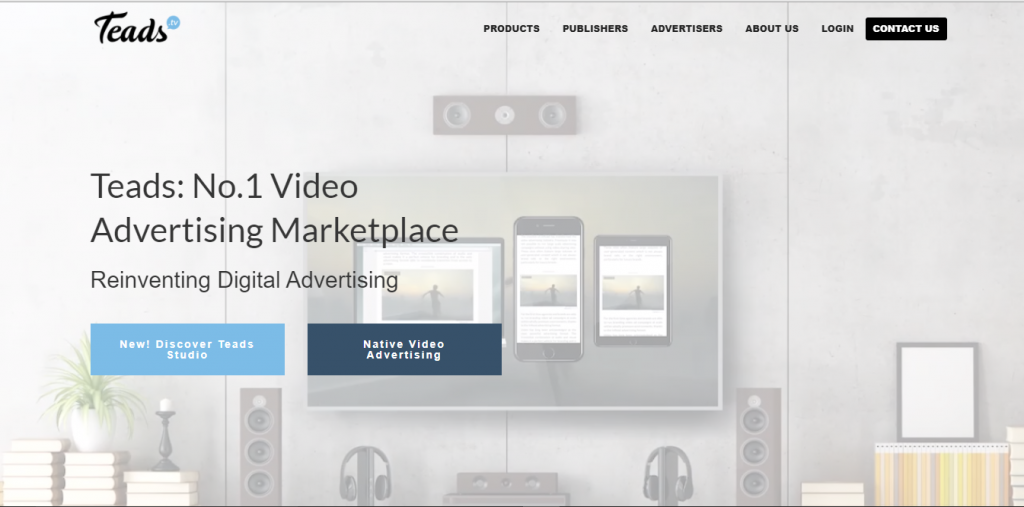 Teads, the inventor of outstream video and the number 1 video advertising marketplace in the world. They provide inRead non-obtrusive video ad formats that can let you make handsome money. Some of their premium publishers include The Washington Post, Time Inc., Conde Nast, Tribune, Business Insider. Mashable, The Guardian, The Telegraph, Le Monde, Les Echos, Die Welt, Bild, Bauer Media, Corriere della Sera, Il Messaggero, El Mundo, El Pais, O Globo, Nikkei and more.
Sulvo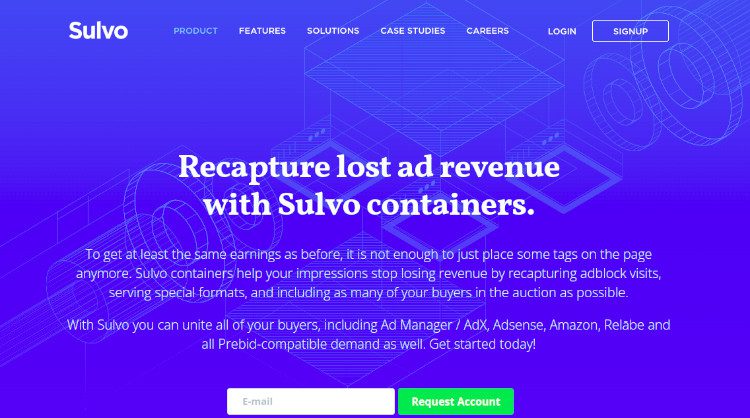 Sulvo is not a typical ad network but a technology platform which helps publishers increase their ad revenue by plugging it to various ad inventories. Their in-house price prediction algorithm analyze the buying patterns of different ad networks and help maximize the CPM rates for publishers. I have tried Sulvo on one of my blogs and has been quite happy with the overall performance.
Outbrain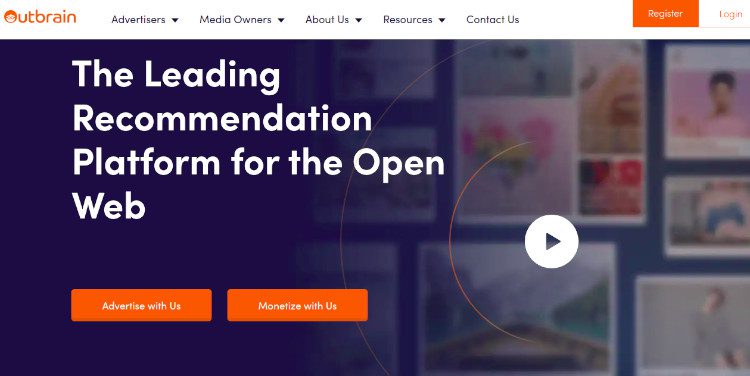 Outbrain is a content discovery platform that customizes its services based on the search queries of the audience. It helps publishers to monetize their content and make money by attracting readers, who wish to keep reading at all times. It does not matter if people stay on a website and read related posts, or simply click on an ad and leave the site, publishers are able to make money with Outbrain. The company has partnered with a number of brands in the US and have been phenomenal in driving engagements. However, you need to have at least 10 million page views to be eligible for partnership with Outbrain network.
Exponential-Tribal Fusion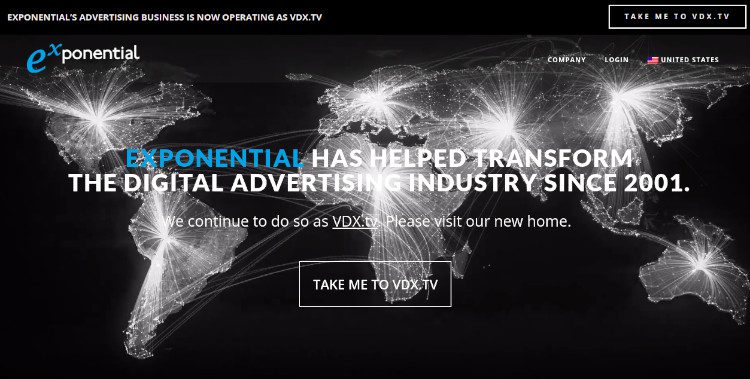 Tribal Fusion is one of the largest independent ad networks which have campaigns for global traffic acrosits's network. The company pays premium rates to its publishers since the sites accepted by Tribal Fusion are of extremely high quality and this ends up in quality conversions for brands.
OpenX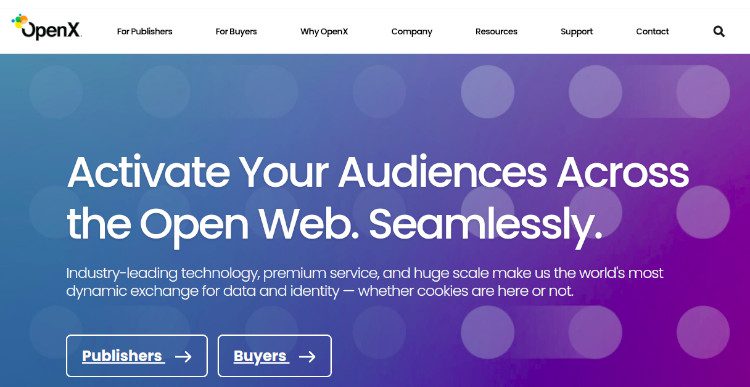 OpenX is a programmatic advertising technology company. The company has developed an integrated technology platform that combines ad server and a real-time bidding exchange with a standard supply-side platform. With OpenX, publishers make more money by maximizing ad inventory and content engagement. If you have volume US traffic, OpenX is surely one of the networks to take a look at.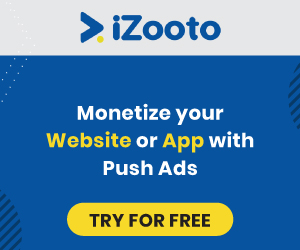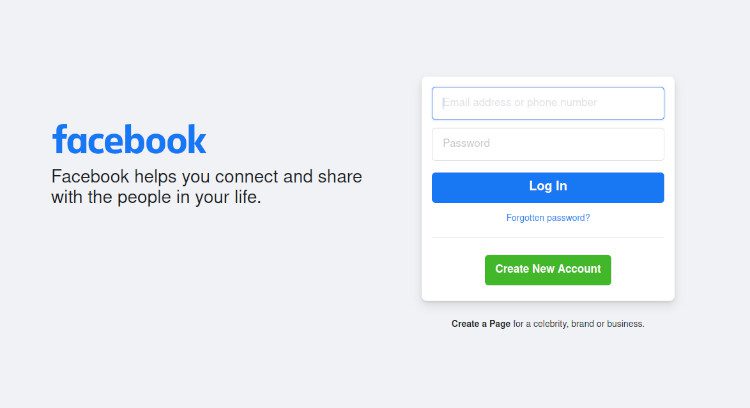 Facebook Audience Network can provide your high CPM ads for mobile web traffic. You can expect CPMS to be $10 and more. However, the fill rates may not be 100%, so you need to use DFP to serve their ads. Their standard 300×250 banner ad can let you make good money.
Criteo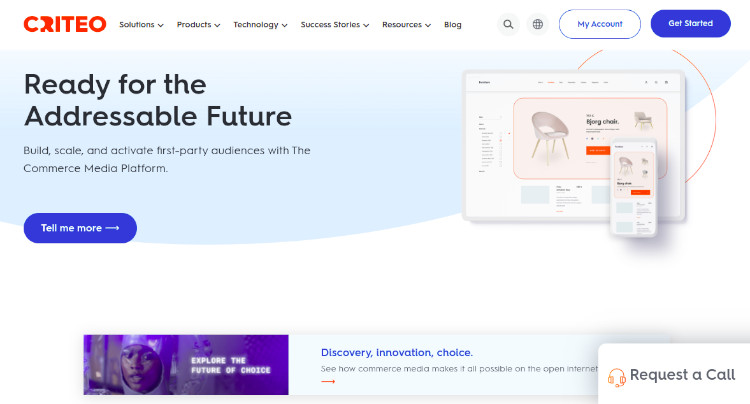 Criteo's ad serving Engine is made of state-of-the-art machine learning algorithms that continuously incorporate and learn from new data, the accuracy of its prediction and recommendation in serving an ad improves with every ad they deliver. A lot of brands use Criteo to increase their ROI on advertising spend. Criteo's CPM rates are typically 2-3 times of AdSense but they only accept those impressions which are relevant to their buyers. They do provide fall-back for their ad units and you can use AdSense as a back-up.
Gravity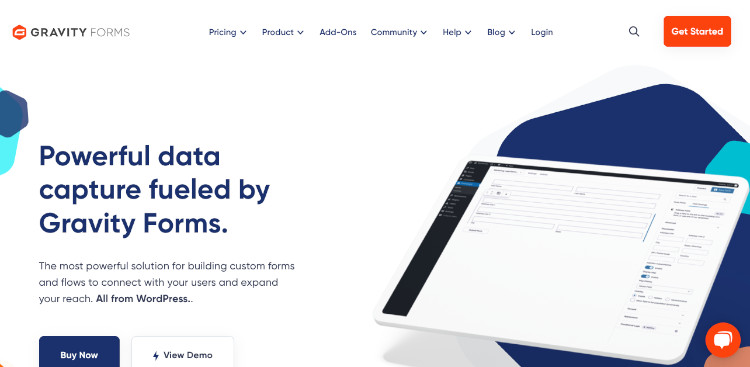 Gravity is a content recommendation engine backed by the AOL network and has some of the biggest publishers like about.com, Huffington post etc. You need to have a minimum of 1 million page views to join Gravity ad network.
Personalized content and native ads- Information overload! People are inundated with information and choices. In this environment, it's hard for people to find the content that will interest them most on your site. Gravity helps your users find compelling content and engage with relevant native ads – enhancing user engagement and generating incremental revenue. Gravity can be recommended as one of the top 13 best ad networks for US traffic.
Infolinks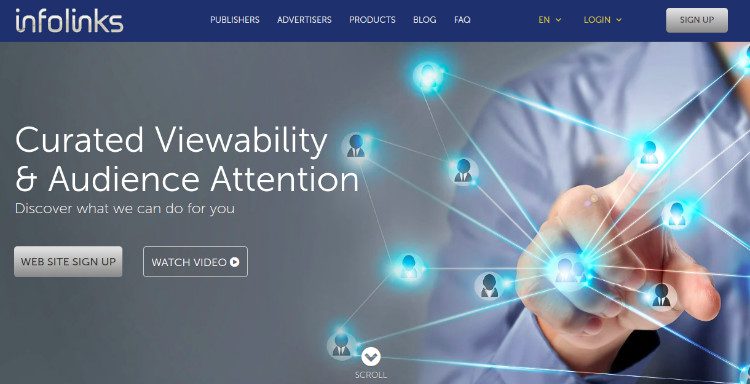 Infolinks is one of the oldest in-text ad networks. In the recent years, they came up with innovative ad formats which include banners, in-text ads, and ads which are powered by intent. With more than 150,000 publishers and 100% fill rates, they are still one of the most preferred ad networks after AdSense. Getting started with Infolinks is quite easy, and they also provide a plugin for an easier WordPress integration.
RevContent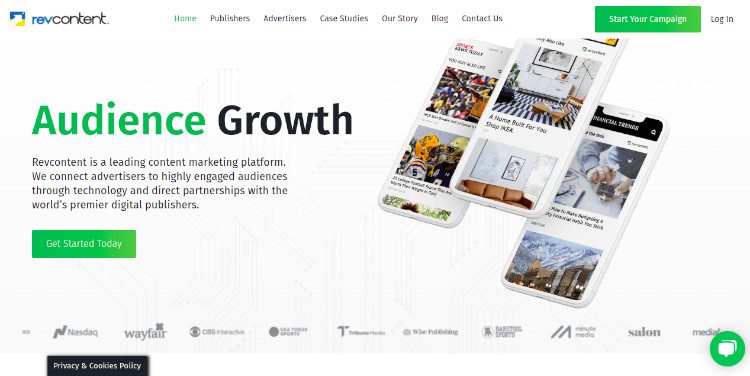 Revcontent is one of the most sought after native ad networks in the online ecosystem, serving some of the important names in the publishing arena such as NBC news, Forbes, CBS and so on. In a span of two years, it has gone all the way to compete with Taboola and Outbrain, taking a pie of their market share. RevContent offers industry disrupting revenue share at 80/20 ratio, enabling publishers to make more revenue from their widget.
Adbuff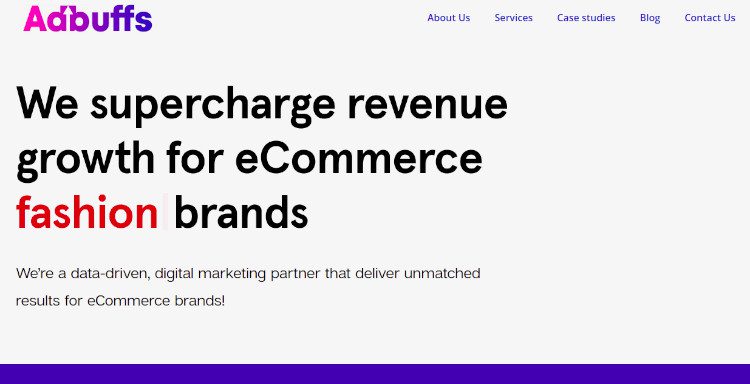 Adbuff is a relatively new CPM ad network providing quality ads to publishers who have good volume of US and Canadian traffic. They also run a backup ad network to fill international traffic if Adbuff is not been able to accept your site. CPM rates for Adbuff ranges from $0.30 to $2 and above. It is gradually growing to be one of the most popular ad networks with with a NET 45 days payment cycle. Adbuff can monetize sites which are in turn banned from AdSense.
Our Recommended Tools for Publishers:
Looking to Increase your Ad Revenue:
Get in touch with me for a personalised consultation and increase your ad revenue across native, display, video (instream and outstream), in-app and other verticals. I also assist in customized DFP setup, header bidding, and content creation strategy. My skype id is:
ronniedey
. Feel free to connect!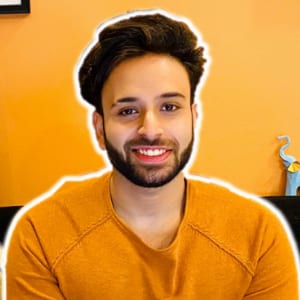 I and my team research various ad networks and can help you increase your overall ad revenue; so you could rake in more greenbacks with the best monetization platforms. Tap into the power of the online publishing business with me. I am just a mail away, so reach out to me if you want to scale up your website revenue. mail: [email protected]