Last updated on July 20th, 2022 at 09:36 am
ADX is the premium version of AdSense and allows publishers to monetize their content at flat CPM rates instead of clicks like AdSense. Publishers can use ADX to increase their overall site revenue and can make use of certain features which are not eligible for AdSense. In this tutorial, we will discuss how publishers can apply for ADX account, benefits of an ADX account, and how you can increase your overall ADX revenue. If you're already using ADX ad tags from any certified partner, you should consider taking a look at the ways to increase your overall ADX revenue.
Table of Contents:: Summary
Hide
Publishergrowth: The Revenue Acceleration Platform for Publishers
Blognife is elated to announce the launch of Publisher Growth- a community of publishers that helps you actively accelerate your revenue. This platform assists publishers in growing their traffic and revenue. As publishers, you can share and read reviews of ad networks and hosting companies. You can connect with other publishers to build links for growth and monetization hacks and more. This platform will help you stay up to date with the advertising and publisher ecosystem.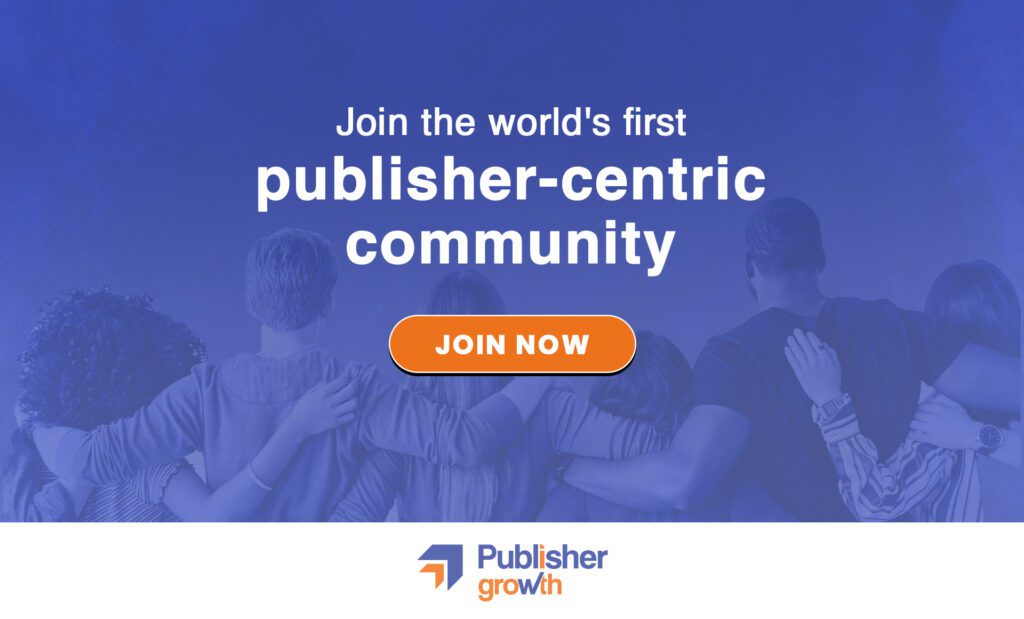 Features:
List of 200+ ad networks to monetize your site across all verticals.
Personalized site audit upon signing up on the platform that can increase your revenue.
Find all upcoming adtech conferences, webinars, and events in one place.
Stay informed with the latest adtech news across the globe.
Should you use Google AdSense or ADX?
This is the big questions. A lot of publishers think that ADX will increase the overall revenue as suggest by ad-ops experts, but this is not the case. AdSense works best for niche websites while ADX works best for high traffic sites like news websites, social sites and more. ADX runs on a CPM model while AdSense runs on a CPC model.
We recommend publishers to use AdSense on niche sites where the AdSense CPC is high. Examples of such sites include healthcare sites, insurance, hosting, and WordPress niche sites. These sites have CPC rates higher than a dollar and AdSense would be a better network to monetize than AdX. Since ADX will calculate flat CPMs and balances fluctuations, your overall CPMs will be lower than AdSense RPM.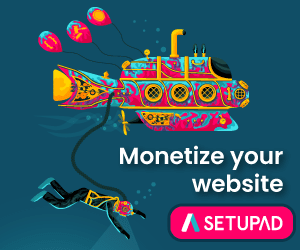 On the other hand, ADX is recommended for news websites, viral websites, regional content sites and sites which are not niche based. This is because ADX has the top agencies, advertisers who buy on flat CPM rates and are not much concerned about ad clicks.
Benefits of Ad Exchange for Social/News Publishers
We recommend ADX for news and social publishers. With ADX you can place more than 5 ad units on your site and can be benefited with higher CPM rates. News and social publishers switching to ADX from AdSense can notice a revenue increase of at least 20%. However, proper ad optimization can result in much higher revenue for the publishers. Also, ADX is relevant for such publishers since AdSense is not able to contextually target ads on these sites since they fall under general category and thus low CPC ads are served.
Ways to Increase Google ADX Ad Revenue
If you're just getting started with ADX, these recommendations will be helpful to get you started with ADX. However, you need to signup with a Google Certified ADX partner and we recommend OKO. Their fully-managed service is a unique mix of smart technology, world-class expertise and premium ad demand that gives independent publishers advantages usually reserved for the world's largest websites – without the need for an in house team of experts. OKO gives website publishers everything they need to take control of their ad monetization and earn the revenue they deserve.
1) Place 5 ADX ad tags on your website
With ADX, you can place more than 3 ad tags on your website. While Google has withdrawn the limit of ad tags you can put on your website, you should be particular with your ad to content density. Putting a lot of ad tags can lower your ad revenue instead of increasing it. The rule of thumb is to place ad units on positions which have higher viewability and higher CTR. Increasing the number of ads will only result in low CPC ads and even if the overall click-through rate is high, quite a few clicks will go to whose low CPC ads which load at last. Normally, the ad that loads first has the highest CPC followed by the ad which loads after that. This is something which you should always keep in your mind while setting up an ad layout on your website.
2) Focus on high performing ad units
300×250, 300×600 and 336×280 and the top performing ad units in ADX. You should focus to place these ad units at best positions to ensure that you get maximum revenue from your ads. These high performing ad units can result in higher revenue on your website. For mobile, we recommend 300×250 ad unit instead of 320×50 or 320×100.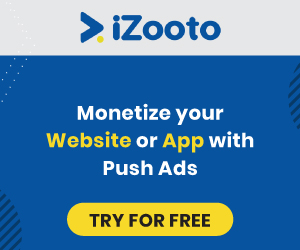 Another thumb rule is to constantly monitor the performance of various ad units on your site. ADX CPMs can vary hugely at times due to ad campaigns taking on and off. So, whenever you notice a hike in CPM, you can additionally add 1-2 more ad units on your site to leverage the high CPMs. It might happen that specific advertisers are targeting on your site and thus you're seeing a revenue hike. Under such cases, adding one or two unit will result in revenue increase.
3) Enable auto-refreshing of ad tags
With ADX you can auto-refresh ad units based on time intervals. This is recommended for websites where users engage and time on site is high. You can take advantage of ADX auto-refresh ad tags and make additional revenue from it. Here is a detailed guide to setting up auto refresh ADX ads via DFP which you may consider looking. We run auto-refresh ADX tags here on Blognife and our revenue has almost double on the ad unit which was we are running as auto-refresh.
4) Get started with ADX video ad tags
If you've a good percentage of desktop traffic/ or if a majority of your traffic is from US, CA, EU or tier one countries or/ if you run a blog on technology or high paying niche, you can make good revenue with ADX for video. Although the fill rates and CPM rates for ADX ads vary greatly, you can make a decent additional revenue from ADX for video ad tags. We do provide ADX video ad tags with a complete player and video integration. All you need to do is simply get in touch with us and signup as an ADX partner and use our code to earn from video advertising. We take care of the video player setup, video content and hosting. This is, in fact, one of the best ways to get started with video ads since you don't have to own video content and leave the tech part with us.
However, we would like to inform that it takes some time for ADX buyers to bid on your video inventory and you need to be a bit patient to see the revenue scaling up. It takes a week or two for video ads to show up and also the fill rates vary and is based on your site's content and visitor demographics and location. We have seen publishers running ADX video tags making CPMs in the average range of $5 to $20 and even more with fill rates of around 20-50%. Sometimes, CPMs go as high as $50 on specific niches, so all I would ask you to test your sites with ADX video tags TODAY! Just get in touch with us and we can help you set up with ADX video tags.
Use ADX with DFP to increase overall revenue with Dynamic Allocation
Premium publishers make use of DFP's dynamic allocation to earn more revenue from ADX. With dynamic allocation, you can increase the competition, thereby forcing ADX to bid higher on your site and thus earn more revenue from it. Although the setup is complex, it is a winning formula and all top publishers use DFP's dynamic allocation feature to make more revenue from ADX. You can use multiple ad networks and allow them to compete with ADX to increase the price floor of the ads. DFP also allows AdSense bids to compete with ADX, all you need to do is link your AdSense account and target the same ad unit. We will write a detailed post where we will explain how you can use DFP and multiple ad networks to increase your overall ad revenue.
To ensure maximum yield of ADX, we recommend publishers to apply for ADX who are doing more than $1000 per month. Also, if you have got a site with high CPC, you can apply for ADX video tags and can make money with auto-refresh ad tags along with existing AdSense ad codes. If you need any help in increasing your overall ad revenue, feel free to get in touch with me at [email protected] and we can help you setup your ADX account and optimize your ad revenue for high returns much like what we did for fellow publishers like you. Till then, keep visiting Blognife for interesting content and do signup to the newsletter so that you never miss an update from us.
Our Recommended Tools for Publishers:
Looking to Increase your Ad Revenue:
Get in touch with me for a personalised consultation and increase your ad revenue across native, display, video (instream and outstream), in-app and other verticals. I also assist in customized DFP setup, header bidding, and content creation strategy. My skype id is:
ronniedey
. Feel free to connect!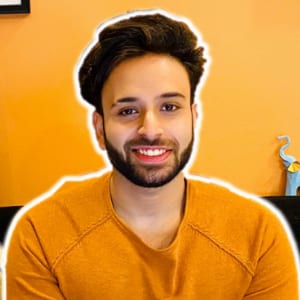 I and my team research various ad networks and can help you increase your overall ad revenue; so you could rake in more greenbacks with the best monetization platforms. Tap into the power of the online publishing business with me. I am just a mail away, so reach out to me if you want to scale up your website revenue. mail: [email protected]