Last updated on January 26th, 2023 at 04:27 pm
Ezoic is one of the first automated ad testing platforms for content publishers. This technology-based Google Certified Publishing Partner assists publishers in gaining results through online ad optimization and generating higher revenue. It is a multivariate venture-backed testing platform that improves the layout automatically based on users' actions on tablets, computers, and phones. It offers the publishers the best tool to get scientific testing effortless and fruitful. Not only is it very convenient but also extremely effective but there are other platforms too that are equally competent and can suffice for Ezoic in a better manner. Before going to discuss some of the Ezoic alternatives, let us take a look at the features offered by Ezoic.
Table of Contents:: Summary
Hide
Publishergrowth: The Revenue Acceleration Platform for Publishers
Blognife is elated to announce the launch of Publisher Growth- a community of publishers that helps you actively accelerate your revenue. This platform assists publishers in growing their traffic and revenue. As publishers, you can share and read reviews of ad networks and hosting companies. You can connect with other publishers to build links for growth and monetization hacks and more. This platform will help you stay up to date with the advertising and publisher ecosystem.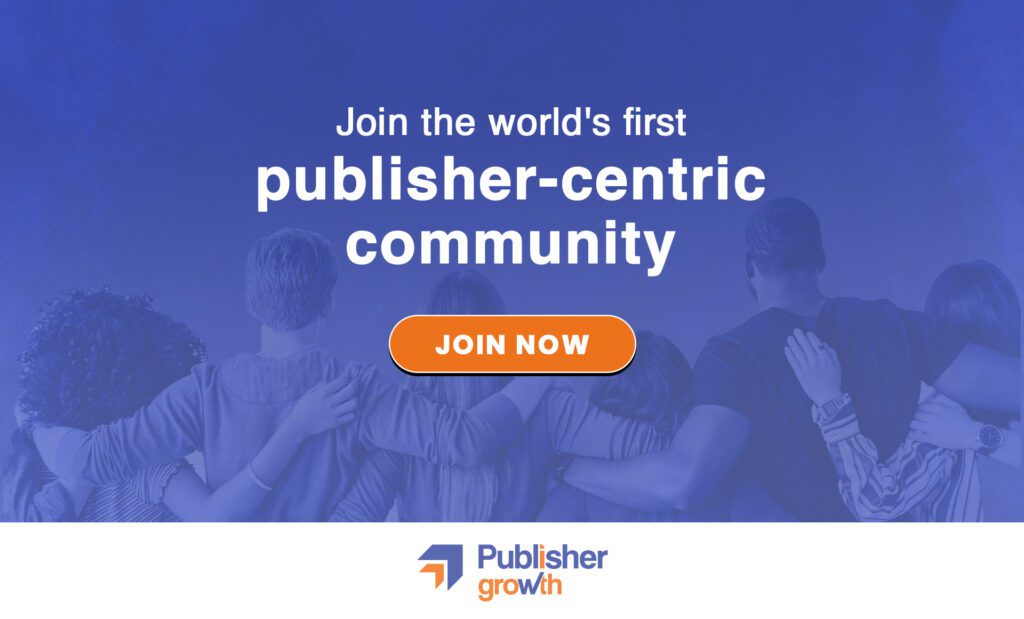 Features:
List of 200+ ad networks to monetize your site across all verticals.
Personalized site audit upon signing up on the platform that can increase your revenue.
Find all upcoming adtech conferences, webinars, and events in one place.
Stay informed with the latest adtech news across the globe.
Why Should You Consider Using Ezoic?
Ezoic is one of the first AI ad optimization tools that enables you to increase your ad revenue with a host of features. It provides Cloudflare integration, a mediation that lets you mediate various of your ad networks and make them compete with Google AdSense or ADX. It has apps like layout tester, ad tester, script tester, direct orders, and more. The ad test app lets you create multiple ad sizes for specific positions and then test these combinations for maximized revenue. You can learn more about Ezoic by navigating the Features section of the website. Let us take a look at some of the best alternatives of Ezoic available in the market.
1) OKO: Best Ad Monetization Ezoic Alternative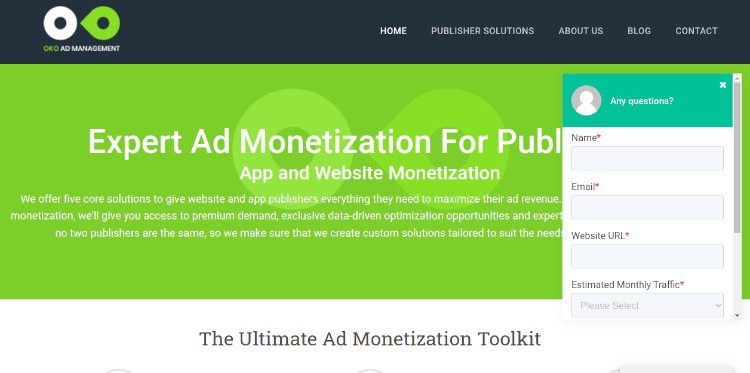 Increase your ad revenue and reduce the headaches of running an ad-funded website by partnering with OKO for your website's ad monetization. Their fully-managed service is a unique mix of smart technology, world-class expertise, and premium ad demand that gives independent publishers advantages usually reserved for the world's largest websites – without the need for an in-house team of experts. OKO gives website publishers everything they need to take control of their ad monetization and earn the revenue they deserve.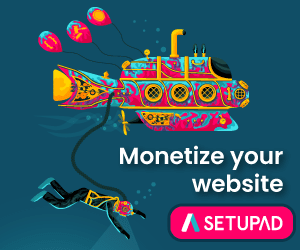 OKO features and benefits for publishers-
Serve ads from the world's-best networks & exchanges.

Fully managed header bidding that is tuned to perform and includes access to proven, quality header bidding partners.

A dedicated OKO expert works with every publisher, supporting them to get the most from everything we offer.
OKO's innovative ad formats allow you to add valuable incremental inventory and earn more without ruining the user experience.
Get more bids for your inventory without slowing your site down by utilising Exchange Bidding in your setup and many more features.
Eligibility: Monthly ad revenue from display> $1000
2) VDO.AI: Best Video Ads Ezoic Alternative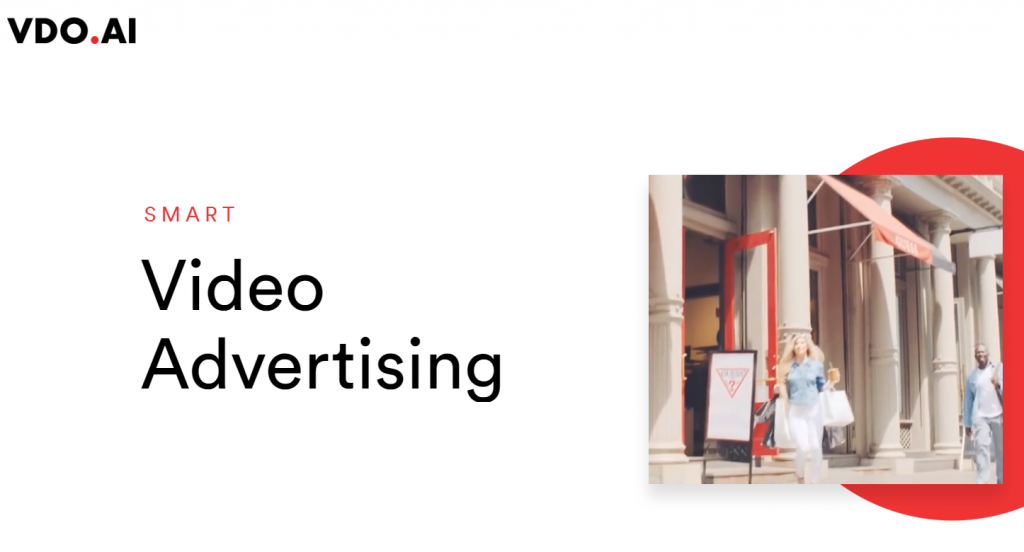 VDO.AI's native units are designed to be non-obtrusive and provide a seamless way for publishers to leverage the power of video. A lot of publishers see more revenue from a single VDO.AI unit compared to multiple banners and traditional native units. VDO.AI is headquartered in Mountain View, CA. With VDO.AI's native video widget, you can see an increment of almost 50% of your regular earnings on sites that are typically known to perform well with video ads. The setup usually takes less than a day to get started go live once your site gets approved by the demand partners. Listed below are the benefits of joining VDO.AI
Easy integration using a single javascript

See an additional revenue of almost 50% of your regular earnings

One tag that sources the video demand is Google ADX, Appnexus, Sovrn, and other demand platforms.

Generate higher CPMs from native video ads

No player, video content, or ad integration separately. Everything comes bundled in a simple js tag.
3) iZooto: Best Push Notification Ezoic Alternative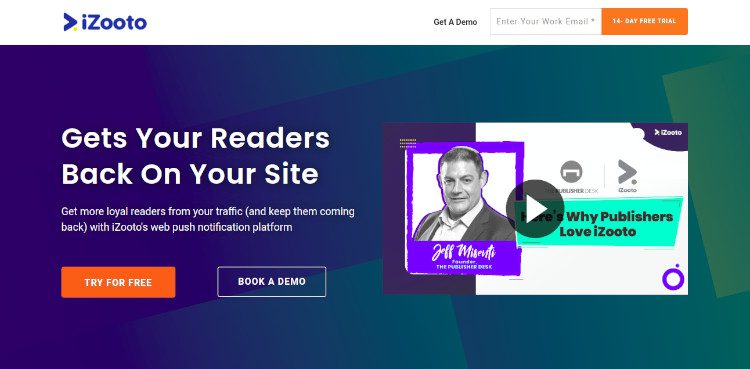 iZooto allows publishers to tap into web push notifications for driving traffic and monetization using native content ads. Unlike conventional display ads, native content ads served on push notifications attract CTRs up to 2% – 3%. Publishers working with iZooto are now able to generate 15-20% of their traffic using push notifications and increase their revenue by 15%. As a publisher, you can subscribe to iZooto's Monetization plan which allows you to use use the product for free of cost and also helps you monetize push notifications. iZooto helps you in monetizing push notification inventory using native ads. iZooto has partnered with leading Ad-networks and exchanges including the likes of Taboola, Pubmatic, and RevContent to name a few. The modus operandi is simple –
iZooto sources contextually relevant ads from its Ad network partners.
These native ads are delivered via notifications to your subscribers.
iZooto operates on a CPC model and when your subscribers click on these ads, you earn revenue.
2 native content ads are pushed to subscribers. At an average CPC of 10 cents, publishers in the US could potentially start generating up to $1,000 per month in just a quarter. Check out this detailed calculator that will help you estimate your earning potential.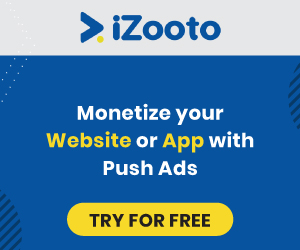 4) Sulvo: Best Programmatic Ezoic Alternative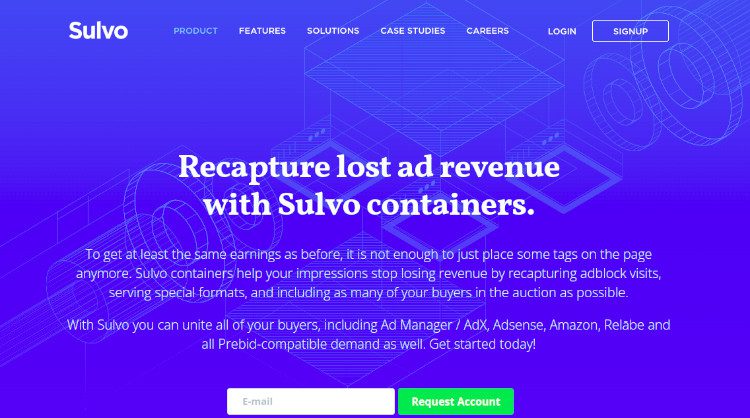 The Sulvo platform utilizes the patent-pending price prediction algorithms that help publishers raise their CPM rates. These algorithms calculate the value of the impressions before the advertisers provide any information about their buying criteria. Publishers coming from Adsense experience a 25-250% lift in a matter of hours. Sulvo has seen growth that cannot be explained with help of any parameters, and its aim is the introduce something unique to ad technology. We have used Sulvo and have seen higher CPMs when compared with AdSense. Sulvo is recommended for all publishers who have traffic in volume and is using ADX as one of their sources of ad revenue.
Minimum Payout Threshold- $100

Model- CPM

Minimum Traffic Requirement- 1 million page views per month.
5) Monetizemore: Best Ezoic Alternative for Ad Optimization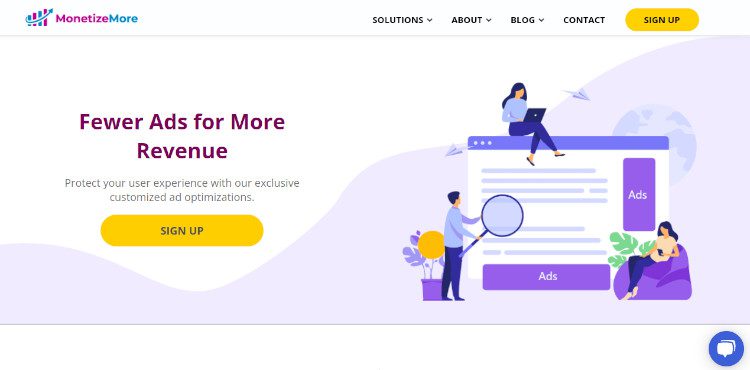 MonitizeMore is probably the best in the industry to outsource ad operations that have been developed for online publishers. Their specialty lies in increasing the Publisher's ad revenue by optimizing ad, DoubleClick ad exchange, and also the premium plan for its publishers. It is known for dramatically increasing the ad revenues of its publishers with the existing traffic level and advertisements per page. Not only the high volume publishers but also the upcoming publishers benefit largely from it.
Minimum Payout Threshold- $100

Model- CPM

Minimum Traffic Requirement- 500,000 page views monthly
6) Marfeel: Best Ezoic Alternative for Content Intelligence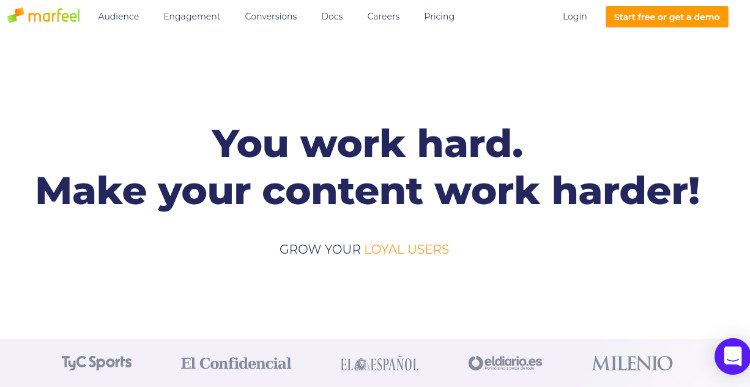 Marfeel is a company that optimizes the mobile web page layout, engages visitors, and helps monetize mobile traffic in a better manner. Its SSP platform used the RTB approach to provide a one-point integration to multiple- ad exchanges, top ad networks, and premium advertisers. It allows publishers to auction off ad impressions in a more individualized technique.
Minimum Payout Threshold- NA

Model- SSP, DSP, RPM

Minimum Traffic Requirement- 250K total visits
7) AdPushup: Best Ezoic Alternative for Ad Revenue Optimization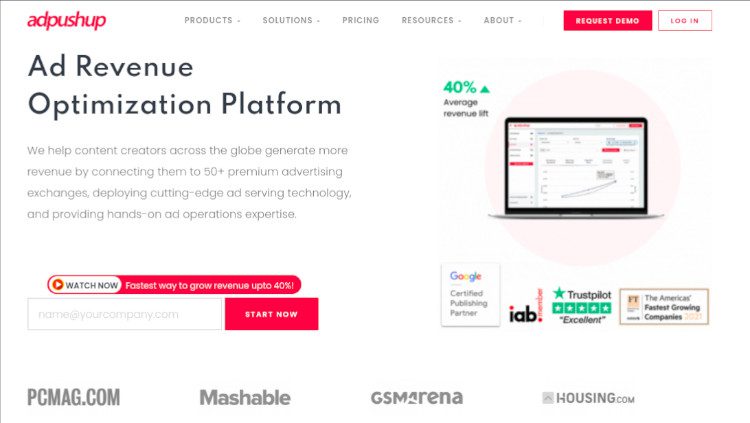 It is one of the best ad technology solutions that assist publishers and bloggers to receive more revenue from the existing web traffic and with ad optimization. It focuses mainly on the web publishers who monetize their websites based on the Cost Per Click model and offers online ad optimization services to its publishers through its advanced A/B testing system and multi-arm bandit algorithms. If you've got a website with high CPC earnings, then AdPushup can certainly increase your overall ad revenue since their technology is created to help AdSense publishers earn high rates. AdPushup is definitely one of the top Ezoic alternatives for both mid-sized and large publishers.
Minimum Payout Threshold- $100

Model- CPC

Minimum Traffic Requirement- 10,000 page views per day or $1000 in monthly ad revenue
8) Proper.io: Best Ad Management Ezoic Alternative
Proper Media is a full-service digital media company that provides advertising services to large-scale publishers. It owns operates and represents top-ranked web properties and has come up with its own header bidding platform to help publishers earn more revenue from every ad impression. It has also recently acquired Spoutable which is an exit in-tent native ad network already mentioned in this list above.
These ad optimization companies are the perfect Ezoic alternatives and can be used alongside Ezoic's ad testing platform. If you're looking to make more revenue from your digital assets, we suggest you continuously look for opportunities and networks that have custom features that if integrated can substantially increase the overall revenue of the website. Do drop a line in the comments section if you think there needs a mention of any other ad optimization company.
Our Recommended Tools for Publishers:
Looking to Increase your Ad Revenue:
Get in touch with me for a personalised consultation and increase your ad revenue across native, display, video (instream and outstream), in-app and other verticals. I also assist in customized DFP setup, header bidding, and content creation strategy. My skype id is:
ronniedey
. Feel free to connect!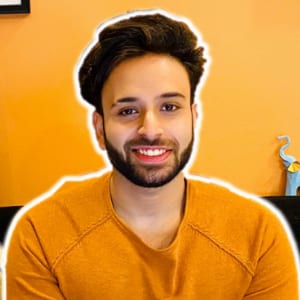 I and my team research various ad networks and can help you increase your overall ad revenue; so you could rake in more greenbacks with the best monetization platforms. Tap into the power of the online publishing business with me. I am just a mail away, so reach out to me if you want to scale up your website revenue. mail: [email protected]