So, you have a video content site? Or maybe a website with a few explainer videos or tutorials? Or do simply run a content site? In today's article, we're going to discuss how you can make money by placing video ads on your website. You can monetize your site with video ads in two ways.
Showing native video ads– There is some ad network like teads.tv, Zinc by Zedo which display native rollover ads as visitors browse through your content. You'd require to simply integrate a javascript ad tag to display these ads.
Serving pre-roll, mid-roll or post-roll video ads- To serve these kinds of ads, you'd require some video content, a video player and the ad script, and then you need to integrate the ad script over the player and serve your video content.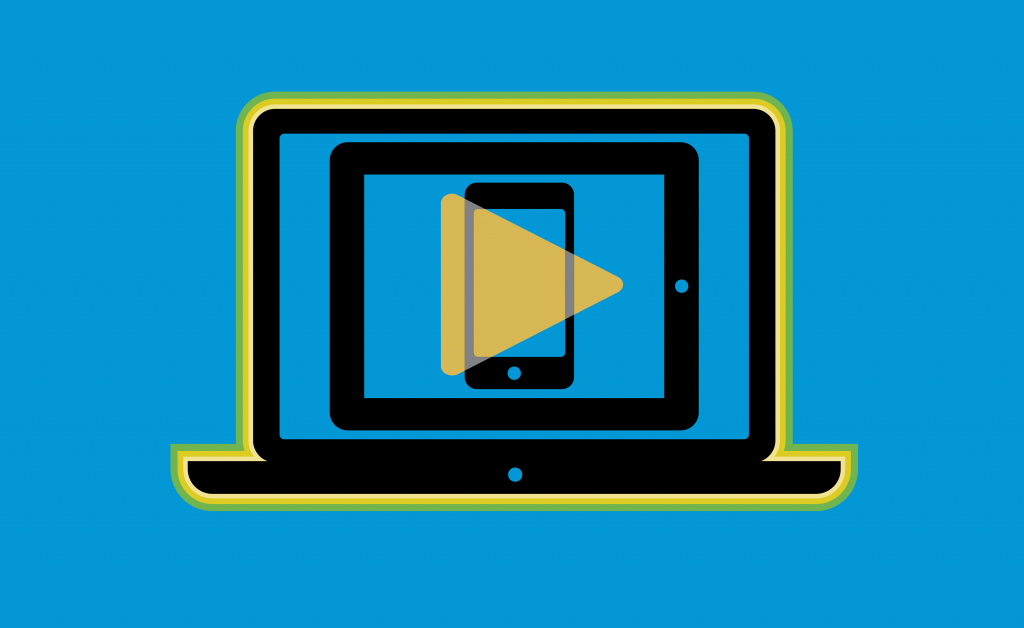 Either way, you can make money. However, the traffic requirement for serving good quality native ads is actually high. You might require to have 5 million monthly page views to be eligible for partnering with networks like Teads or Zinc. If you're not in that range of traffic, even then you can make money by serving ads integrated on a video player of your choice.  
We will go through a stepwise tutorial on how you can integrate video ads on your site and make additional revenue (we'd choose the latter option since the first one is pretty direct, signup, get approved, serve the ad tag of your page to show video ads).
A lot of publishers claim to have a YouTube channel and say they're earning well on YouTube. Although you may already be earning from your YouTube channel, it is possible to monetize your web traffic with video ads, in addition to your YouTube viewers, and thus, today's topics!
A Common Question is:  If I embed my YouTube videos on my site, I will still continue to earn from the video ads displayed on YouTube.
However, there is a way to earn more revenue out of your website traffic! Here, we're going to discuss how to get started with it.
Note: You need to have a substantial volume of desktop traffic on your site. Around 10,000 views a day on the desktop is a good number to get you started.
Step 1: Signup with Video Ad Networks
There are several video ad networks like ADX for video ( to pull the video tags from AdX, you need an approved sub-ADX account), BrightRoll, Teads.tv and more. Here is a complete list of video ad networks which you can take a look at. Try getting approved to major ad networks or ad exchanges. AdX should be your top priority since it covers a lot of networks in itself. You can connect with any of the Google AdSense Publishing partners and ask them for ADX for video ad tags. They will send you an ADX application form which would then be approved by Google, and once your account is active, you will get the ADX tags for the video. This process generally takes 2 days. So, be patient.
Step 2: Create Line Items for All Your Video networks and Make them Compete via DFP.
Once you've signed up with significant video ad networks, the next step is the get started with the integration. You can use DFP Small Publisher to create separate line items for each ad tags from the video ad networks and show the ad from their network that pays the highest rate. The type should be selected as "price priority" on DFP. You, however, need to set the CPM rates for these video ads. You can contact your account manager to have a basic idea of setting the threshold price, and after that, you can continue to optimize the price settings for maximum revenue. To save the hard work, you can also start only with ADX ad tags!
Alternatively, you can sign up with Sulvo. Sulvo has multiple demand partners and provides a single approval across all the partners. Once approved, all the networks will compete with each other for your video ad impression and the network with the highest CPM bid will be allowed to serve a video ad. In this way, you can increase your overall CPM for video ads. If you're going with Sulvo, you don't need to set up DFP line items for your video ad tags.
Step 3: Buy a Subscription for a Video Player
You need a video player to host your videos. I'd recommend Radiant Media Player or JW Player since they have a fall-back mechanism in place. Radiant Media Player comes at $99 per month and is the cheapest player you can find. I can give you 20% off above the rate if you contact me personally.
Step 4: Develop the player and integrate the ad codes.
This is a technical step, and you'll be requiring ad consultant to integrate the player along with video ads. We do provide ad integrations on video players. Keep in mind to include videos which you've the ownership rights or have written permission to stream any video if you've collected them from someone else. As a thumb rule, the total duration of ad plays should be less than the length of the video. This means you can integrate a pre-roll and a mid-roll ad if your videos are of about 3-4 mins length. If your videos are of about 2 mins length, I would suggest you go with pre-roll ads only. Usually, the average length of each ad is around a minute. So, if you're integrating 2 ads, your video should at least play for 3-5 mins.
Step 5: Select a few videos for the player.
Now you need to choose some exciting videos based on the niche of the blog. Alternatively, you can select videos which are viral in nature. Viral videos are often viewed by viewers until the end and keep the attention level high. So, a mid-roll ad unit would mainly perform well for such videos.  
Step 6: Place the ad code on your site
Once the code is completed, you need to place the code on your site. As a thumb rule, I would suggest you put the video player anywhere after the first paragraph until the third paragraph. This will ensure a reasonable view rate of the videos, and you can enjoy high CPMs.
Step 7: Monitor your Stats
Once the setup is done, and ads have started serving, which is generally instantaneous, your next task is to keep an eye on the view rate, clicks, CPM and overall earnings. Sometimes, you will see fluctuation in your CPM, and that is mostly because of specific campaigns going live, and if they are related to your niche, you can expect high CPM rates. However, these campaigns only last for a view day, so the CPM will fluctuate.   
CPM Rate for Video Ads
The CPM rates for video ads are typically 3-4 times that of your display banner. So, if you're getting a CPM of USD 1 for banner ads, your CPM for video ads should be around USD 3-4. Again if a good campaign kicks off, you can get much better rates and the rates tends to be higher during the festive season.
Where should you host your videos?
It is recommended to host your videos on a separate server and not with your blog. However, if you've 10,000 and less daily traffic, this would still be ok… Anything more than that would require a separate server as videos tend to consume high bandwidth and you bring down your site when traffic spikes.
The ad spends on videos is increasing, as more and more brands are opting to video advertising to enhance their brand presence and brand loyalty. As a publisher, you should definitely take this opportunity to integrate video ads even if you've less amount of video content. This will generate additional revenue on your site. If you're not willing to do so much, there is a more natural method to get started. We have partnered with VDO.AI to get you started. 
VDO.AI (Blognife Recommended)
VDO.AI's native units are designed to be non-obtrusive and provide a seamless way for publishers to leverage the power of video. A lot of publishers see more revenue from a single VDO.AI unit compared to multiple banners and traditional native units. VDO.AI is headquartered in Mountain View, CA. With VDO.AI's native video widget, you can see an increment of almost 50% of your regular earnings on sites which are typically known to perform well with video ads. The setup usually takes less than a day to get started to go live once your site gets approved from the demand partners. Listed below are the benefits of joining VDO.AI
Easy integration using a single javascript

See an additional revenue of almost 50% of your regular earnings

One tag that sources the video demand from Google ADX, Appnexus, Sovrn, and other demand platforms.

Generate higher CPMs from native video ads

No player, video content or ad integration separately. Everything comes bundled in a simple js tag.
[wpsm_offerbox button_link="http://bit.ly/2jto2Bu" button_text="Signup" title="Media.net- High Paying Contextual Ad Network" description="Media.net is perfect for websites having US, UK and Canadian traffic. Enjoy high RPM close to AdSense.Use this link to get a bonus of 10% on top of your regular earnings for 3 months." thumb="https://i0.wp.com/blognife.com/wp-content/uploads/2016/03/Media.net_.jpg"]
Blognife's Recommended Monetization Partners:
Looking to Increase your Ad Revenue:
Get in touch with me for a personalised consultation and increase your ad revenue across native, display, video (instream and outstream), in-app and other verticals. I also assist in customized DFP setup, header bidding, and content creation strategy. My skype id is:
ronniedey
. Feel free to connect!